Day 9. Day Trip to the Isle of Skye
Our initial idea had been to take the steam train to Mallaig, but tickets are difficult to get last minute so we did the next best thing, and drove along the A830 to Glenfinnan, Arisaig and Mallaig which runs alongside the railway line. Arriving at Mallaig shortly after 10 a.m. we were wait listed on the 10-50 a.m. Caledonian MacBrayne ferry "MC Coruisk" across to Armadale on the Isle of Skye. There was just enough room to squeeze the car onto the boat, and by 11-30 a.m. we were on Skye. We took the A851 towards Broadford and Sligachan, before turning on to the A863 to Dunvegan. We drove past the Cullin Hills which offer exciting ridge walking and climbing, and along the coast. We stopped at the "Oldest Bakery on Skye" for lunch expecting good food, but were disappointed with dry tuna between dry bread with no butter, served with such aplomb that would make Basil Fawlty look like Heston Blumenthall. We had a quick look at the nearby Castle, before driving to Portree. We took the coast road to look at Loch Leathan and The Old Man of Storr, before returning to Portree for a walk around the town. We returned along the coast road to Broadford, and then on to Skye Bridge for the return to the mainland. We had dinner at the Invergarry Hotel (highly recommended), before taking the A82 back to Fort William. We made one last stop at the Commando Memorial, and with the weather being so good we had an excellent view of Ben Nevis, our objective for the next day.
Fort William to Mallaig, and the ferry to the Isle of Skye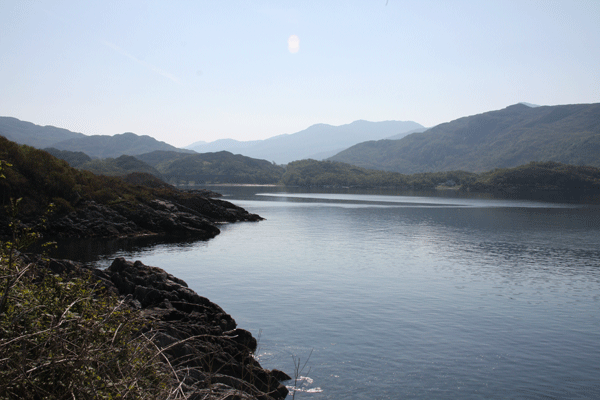 Loch Shiel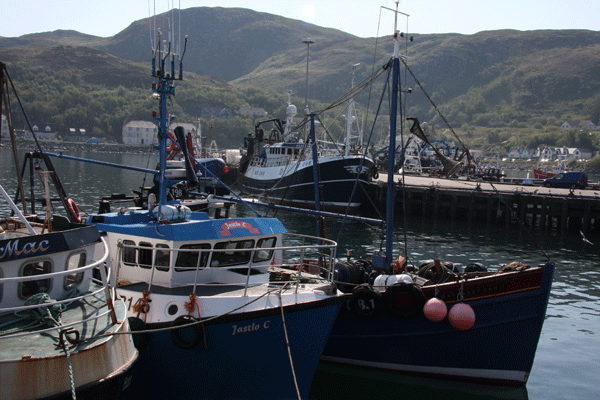 Mallaig Harbour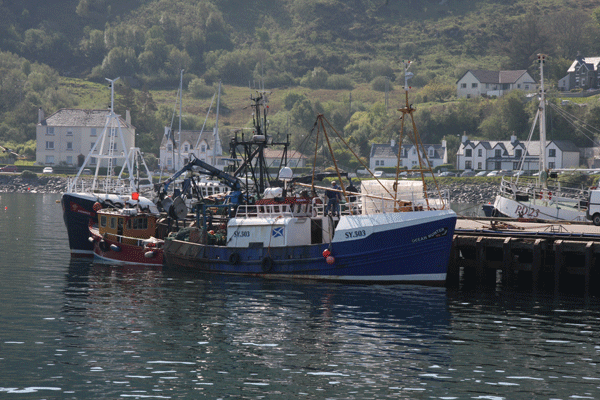 Mallaig Harbour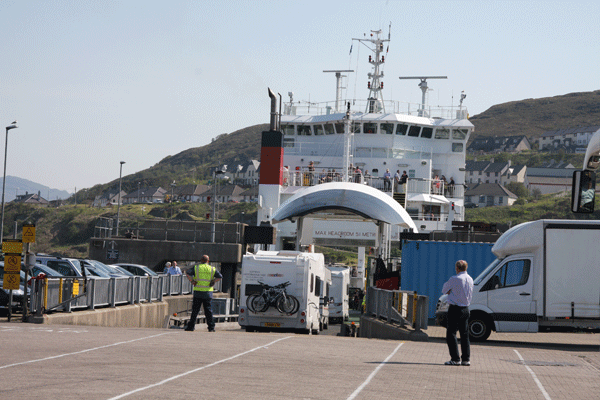 MV Coruisk loading at Mallaig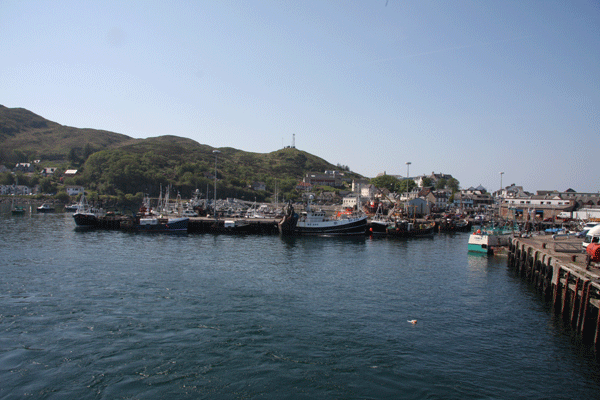 Mallaig Harbour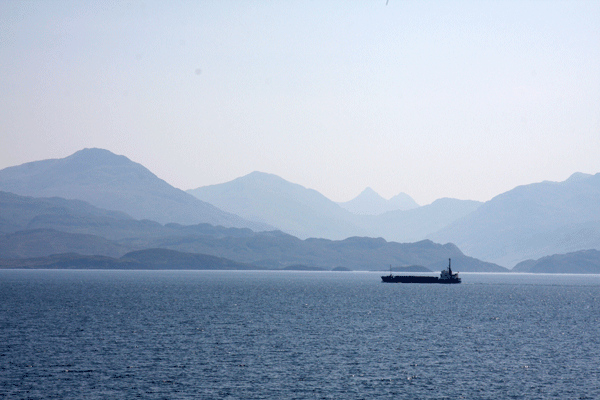 Wonderful views of distant mountains as we crossed the Sound of Sleat to Skye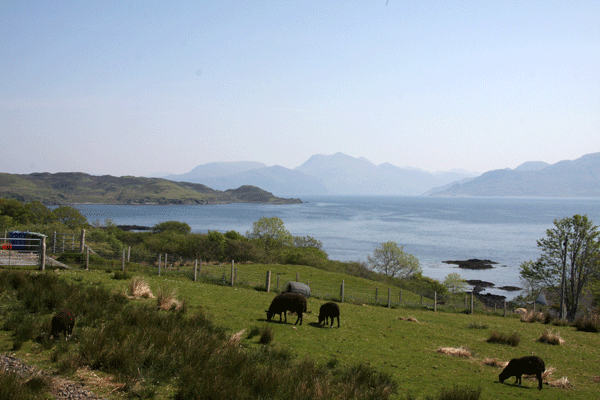 Near Ardvasar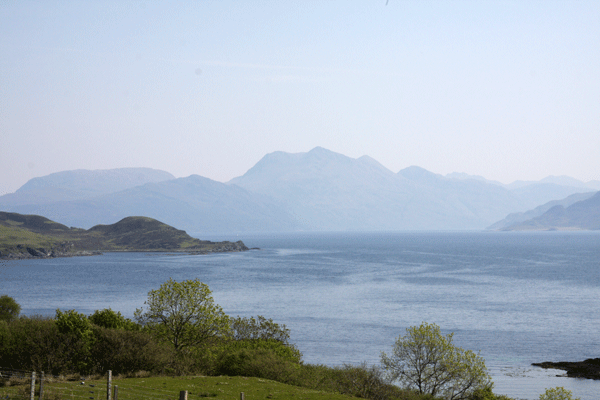 Near Ardvasar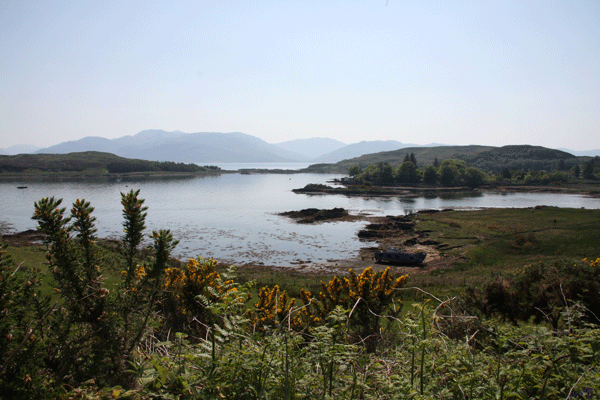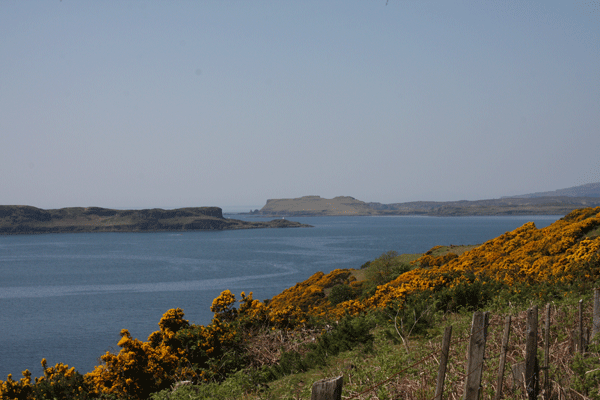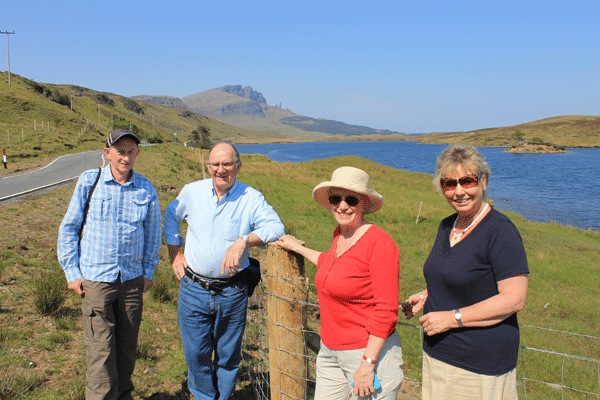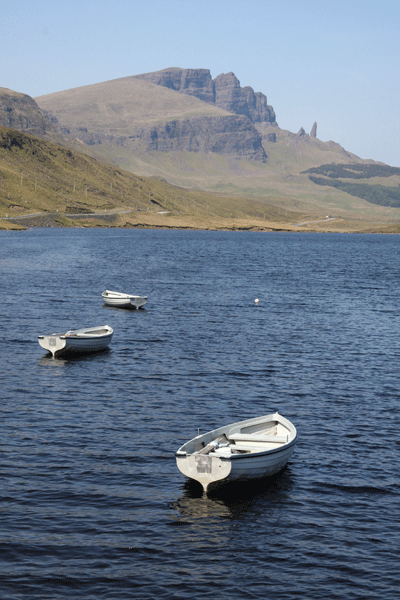 Loch Leathan and The Old Man of Storr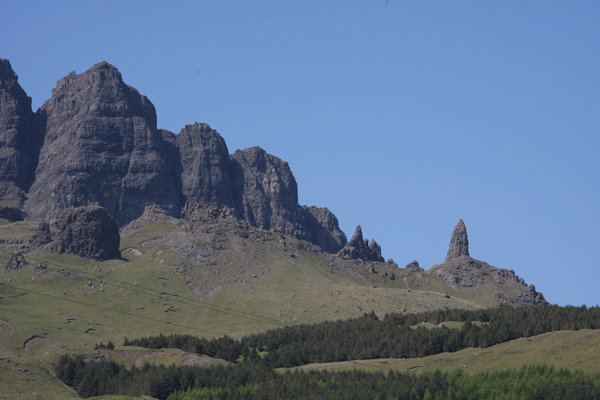 The Old Man of Storr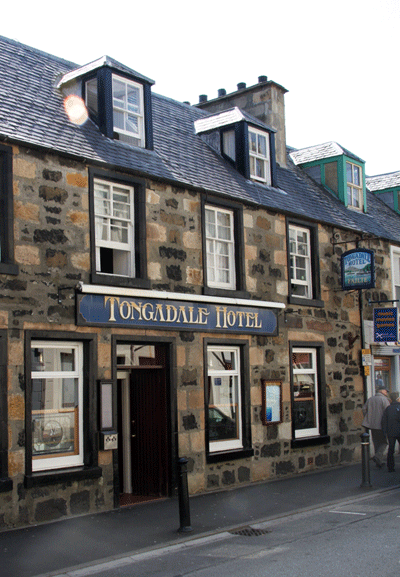 Portree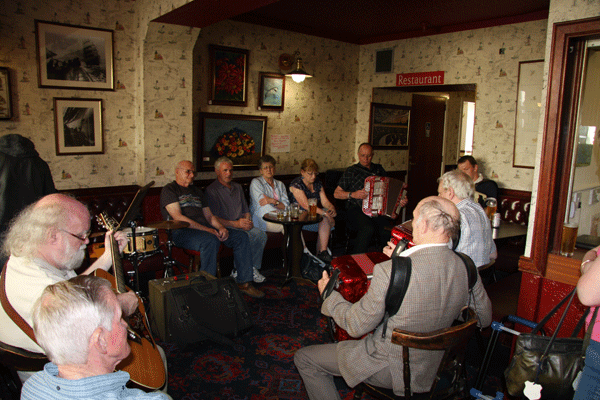 A shindig in the Tongadale Hotel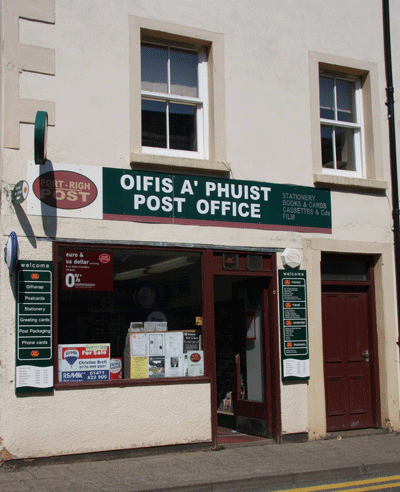 The local "Oifis A' Phuist"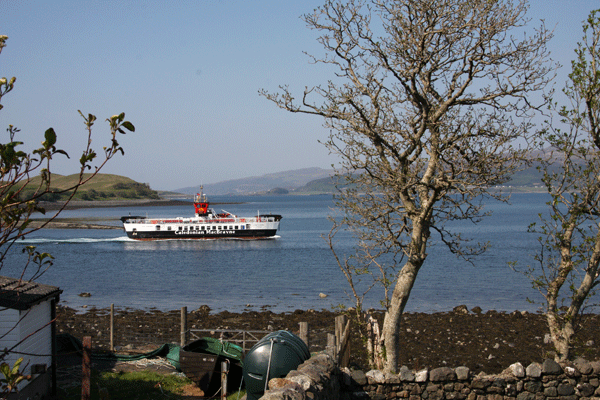 The ferry boat "Loch Striven" on the Sconser-Raasay route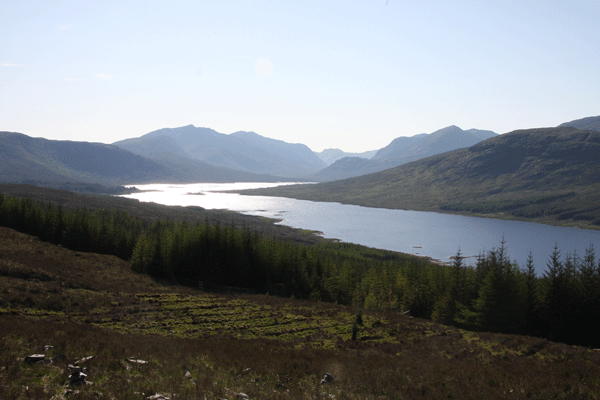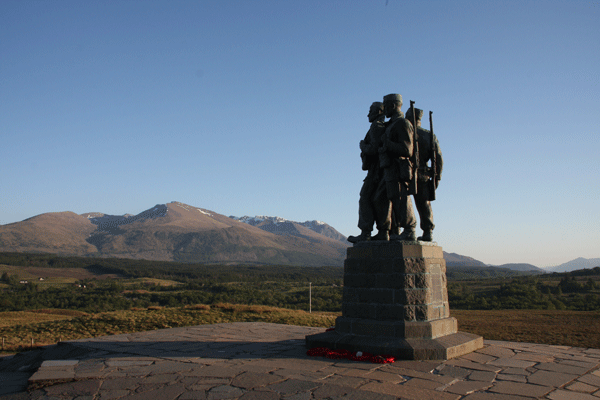 The Commando Memorial with Ben Nevis in the background. The Memorial is dedicated to the men of the original British Commando Forces raised during World War II. It overlooks the training areas of the Commando Training Depot established in 1942 at Achnacarry Castle.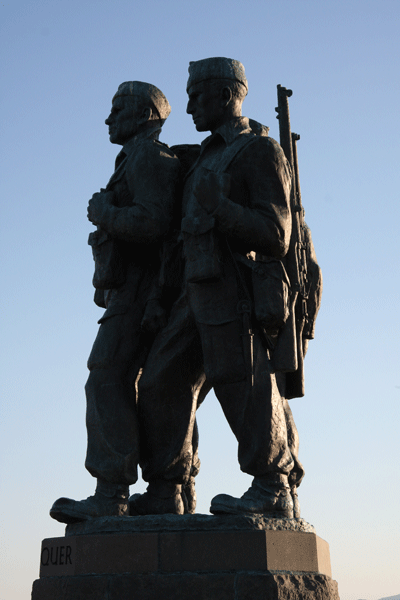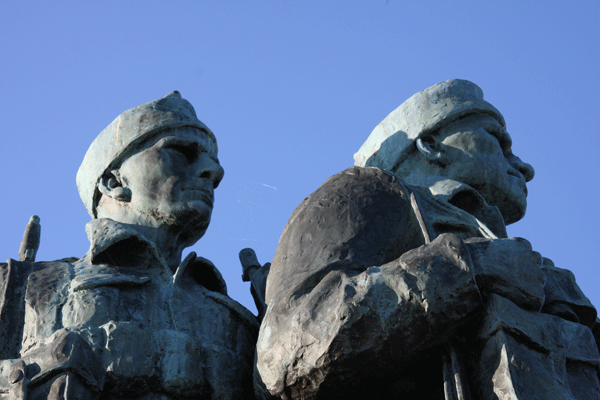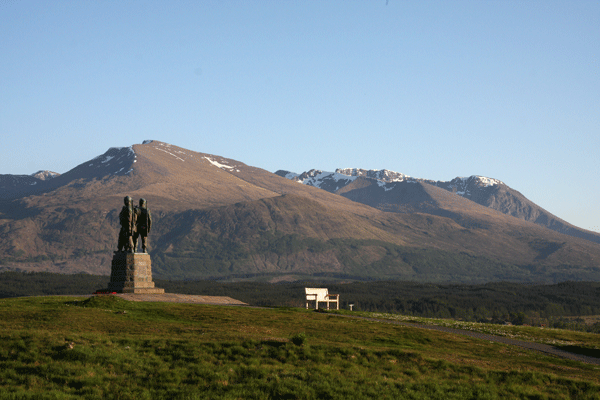 Ben Nevis