Hanningfield Reservoir 16.75 Km Route
3rd October 2017
Distance

Time

Elevation in meters


Km
Elapsed
Hrs-Mins
Moving
Hrs-Mins

Gain

Loss

Min

Max

16.75
3H37
3H21
113
113
31
97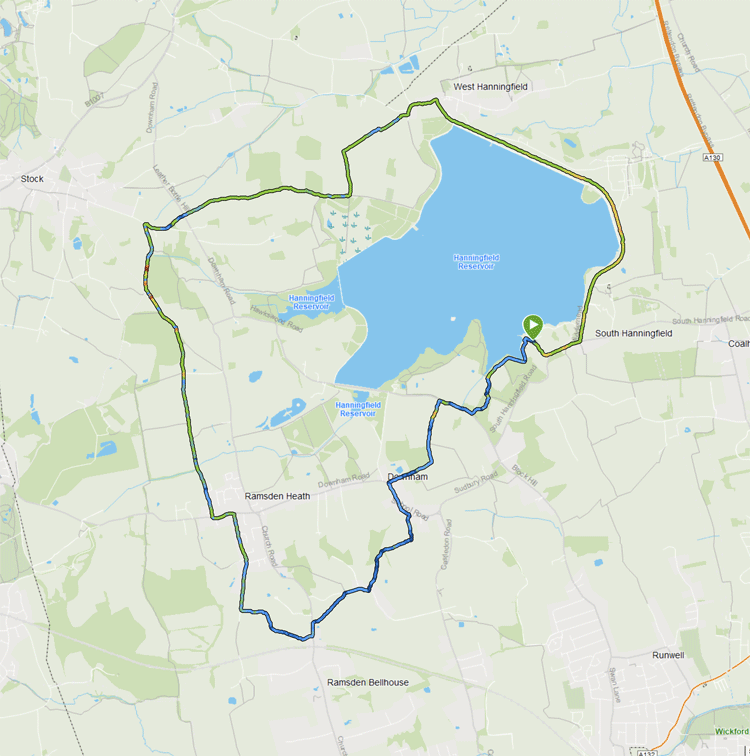 This walk is a variation on the route of the Hanningfield Reservoir 19.6 km route. At the end of Mill Lane where the road meets the Downham Road there are two alternatives. First up, is to turn right and go as far as the Nags Head pub, then crossing a style to take the route via fields joining Park Lane in Ramsden Heath. If, however, there has been a lot of rain and the fields are muddy, an alternative is to turn left and go a few hundred yards along Downham Road to where Park Lane joins it. Turning right here takes you along a pavement, past houses, until you come to the same point as the field route in Ramsden Heath.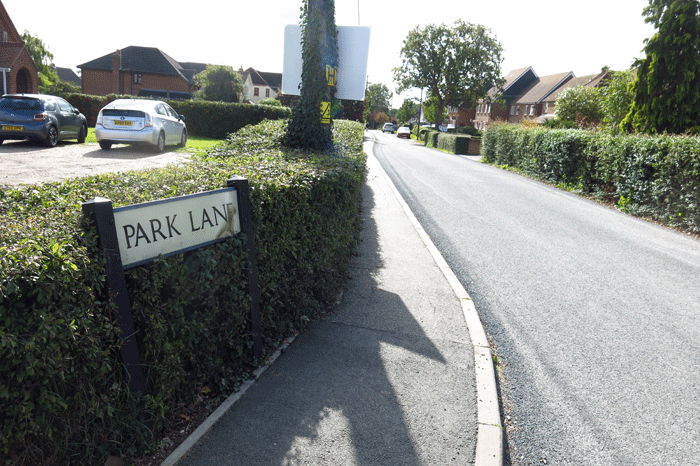 Turning right off Downham Road along Park Lane to Ramsden Heath
The next variation to the 19.6 km route comes when you reach De Beauvoir Lodge and De Beauvoir House. To the left of De Beauvoir House is a five-bar gate with a stile tucked away to the left. This is the start of the route to Downham Village.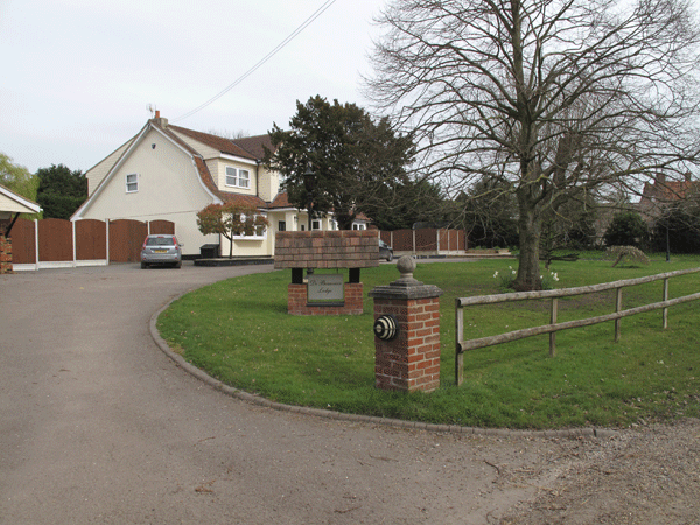 De Beauvoir Lodge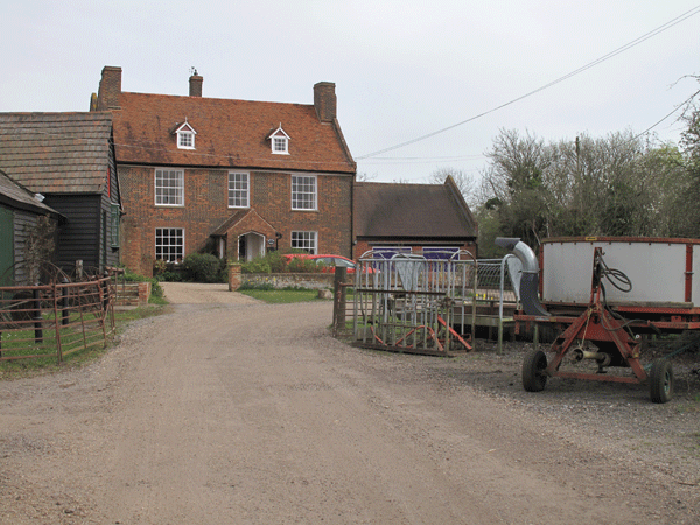 De Beauvoir House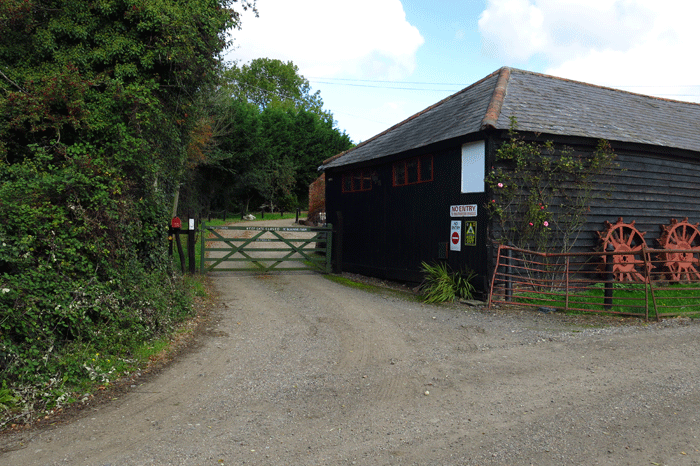 The five-bar gate to the right of De Beauvoir Lodge and the left of De Beauvoir House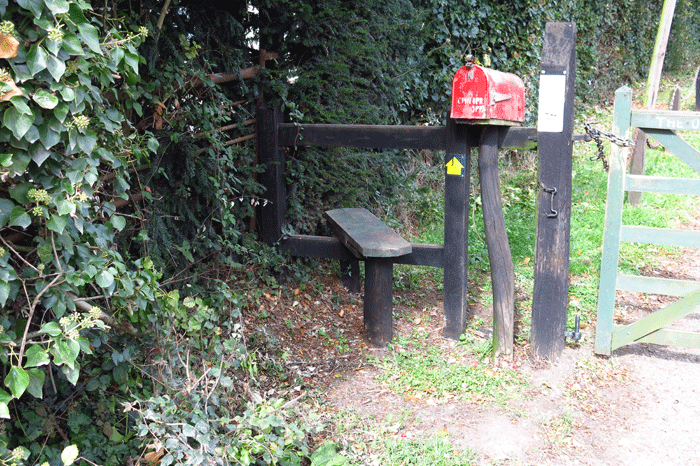 The stile tucked in to the left of the five-bar gate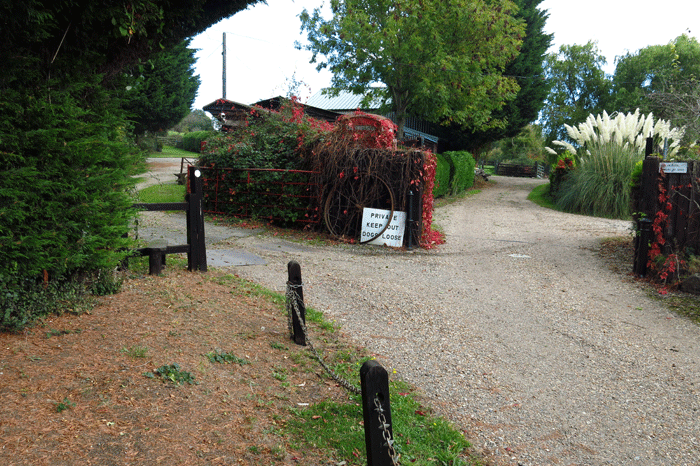 You soon come to outbuildings; the path is to the left and through the five-bar gate just visible in the background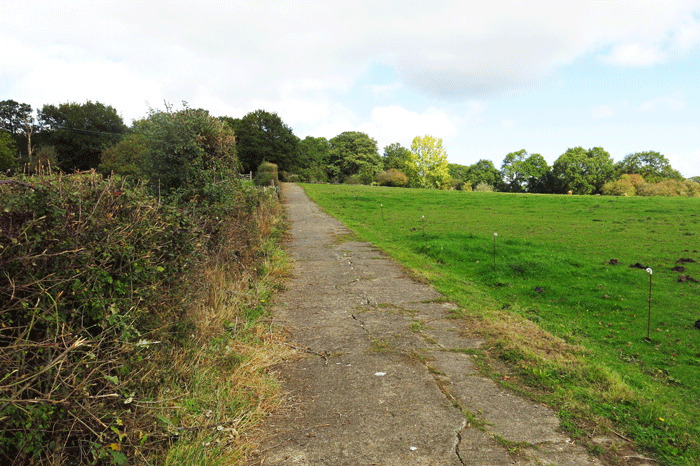 The route rises along a concrete path towards the trees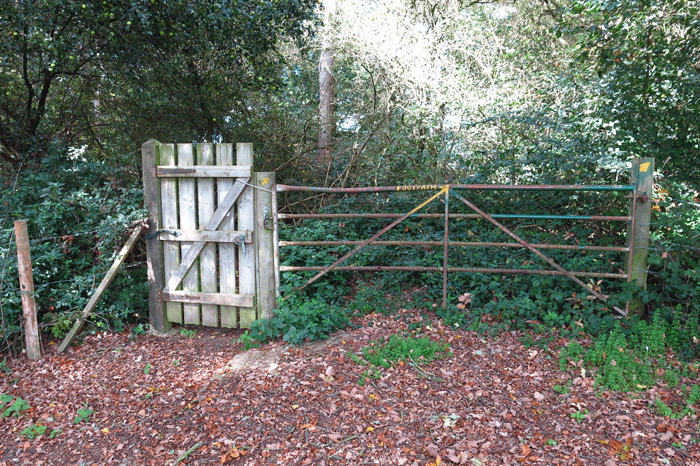 At the end of the concrete path, the route goes through a gate and turns left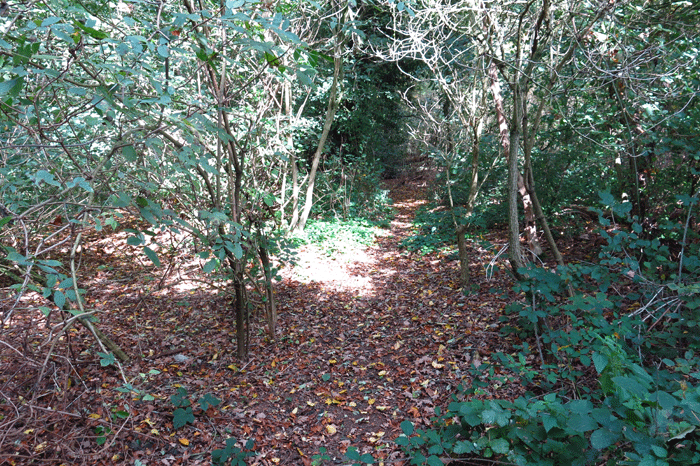 There is not much of a path at first and you begin to wonder if you have come the right way!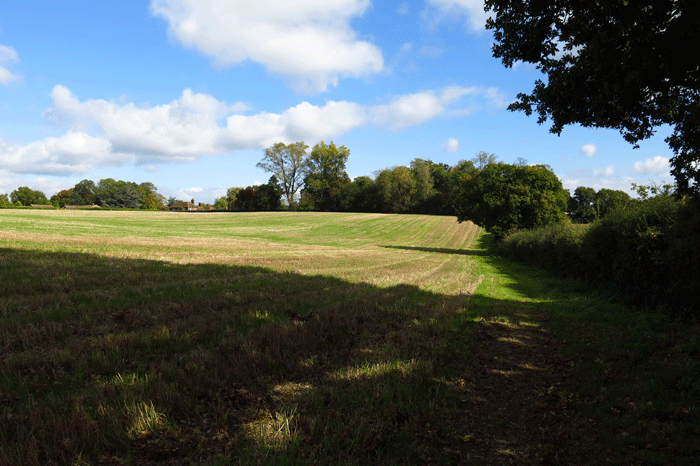 The path crosses an open field, skirting the hedge to the right, until turning left towards the house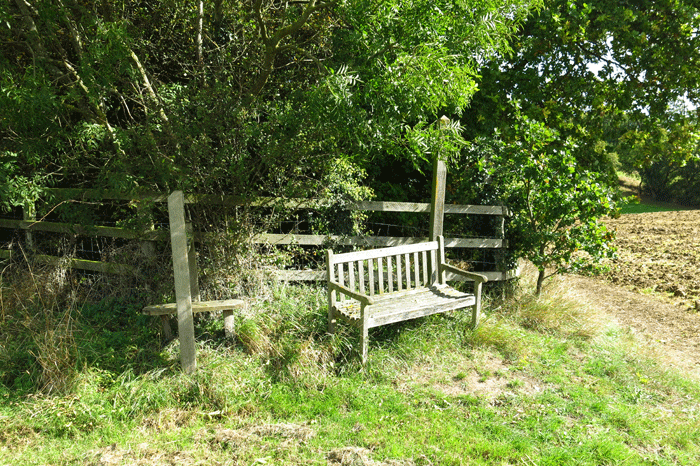 Turn left when you reach the bench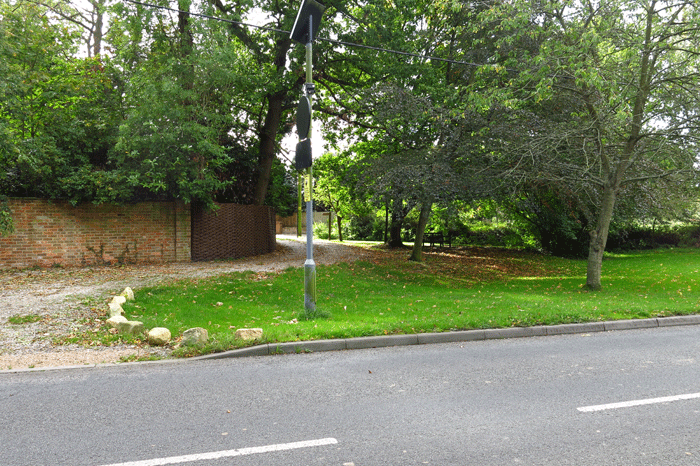 The path comes out on School Road opposite a large house "High Meadows"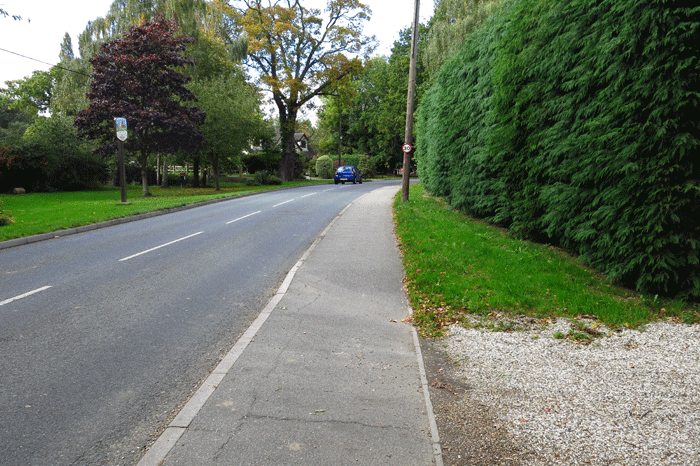 Turn left, along the pavement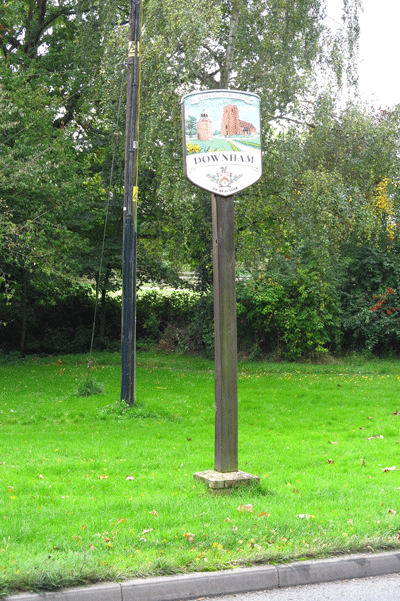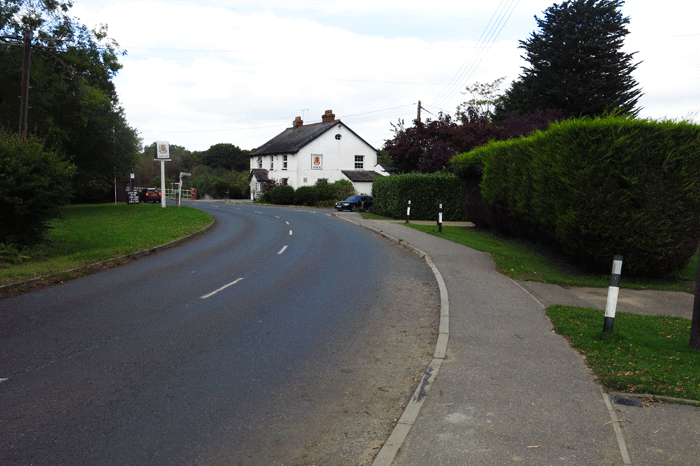 As you approach the pub, there is a path on the right hand side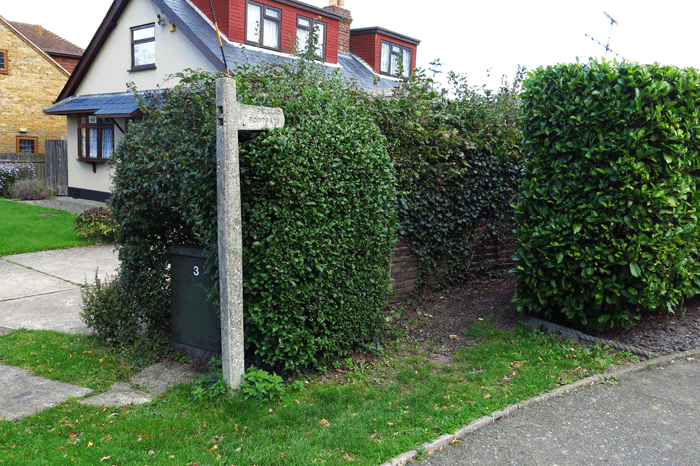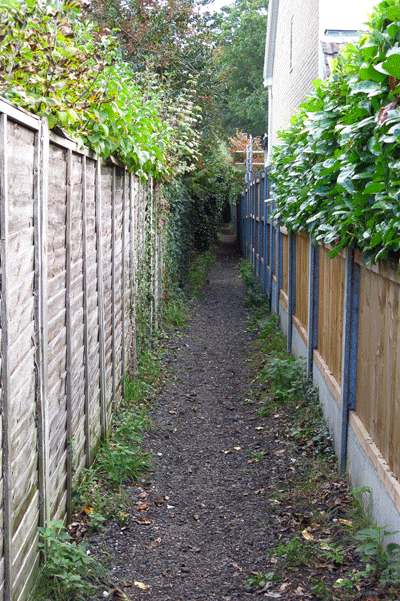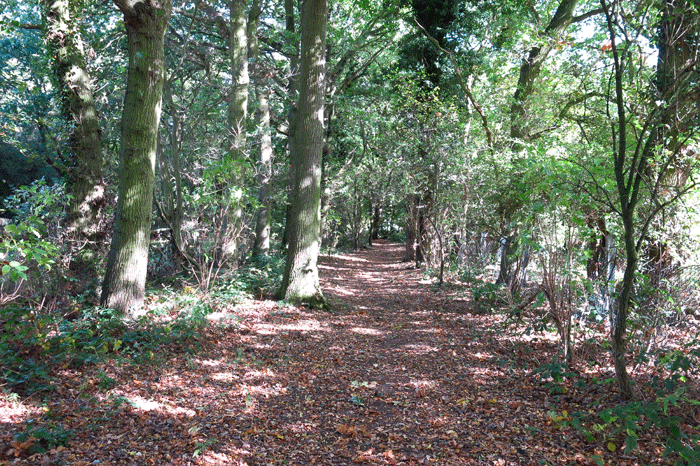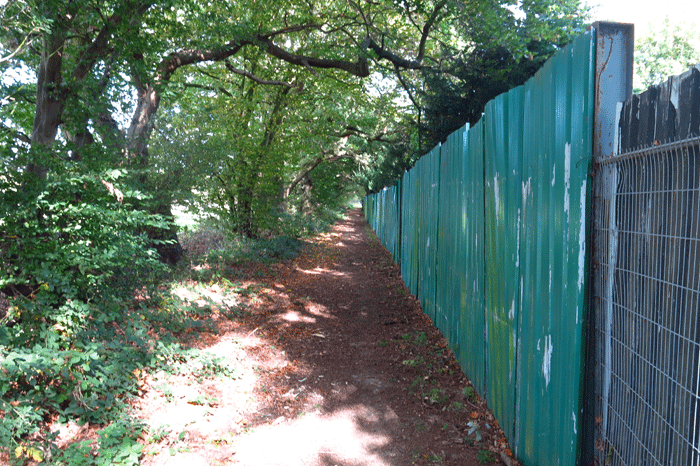 The path passes to the left of a fence made of green metal roofing sheets before reaching Hawkswood Road. From here it follows the same route as described in "Hanningfield Reservoir 19.6 km route"