Great Baddow / Galleywood Circular via Vicarage Lane
16th February 2022
Distance

Time

Elevation in meters


Km
Elapsed
Hrs-Mins
Moving
Hrs-Mins

Gain

Loss

Min

Max

17.96
4H00
3:39
115
115
27
75
| | | |
| --- | --- | --- |
| | Conditions: Very windy and muddy underfoot | |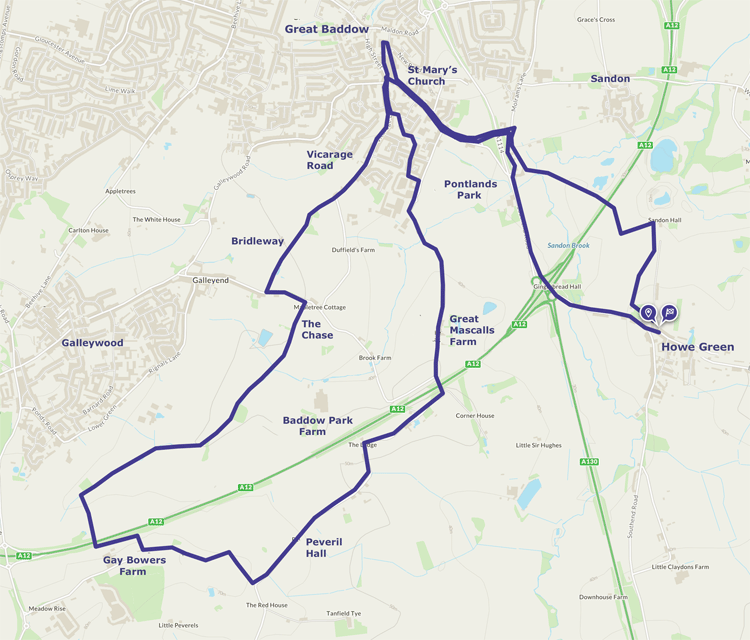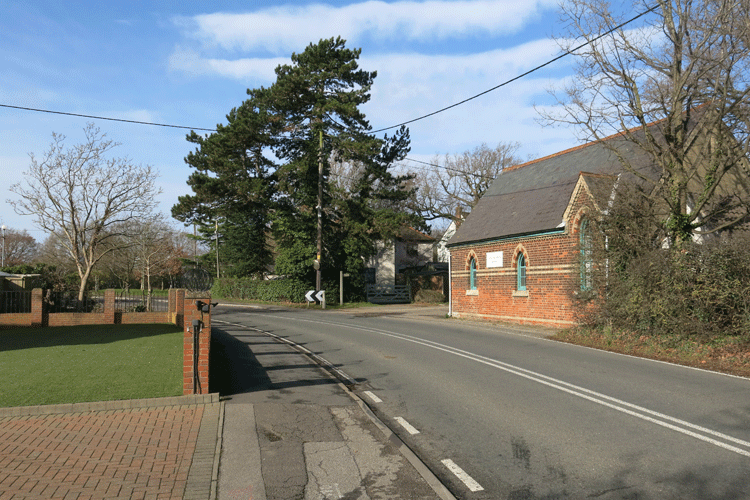 Past the chapel on East Hanningfiield Road
Down Gingerbread Hill on the old A130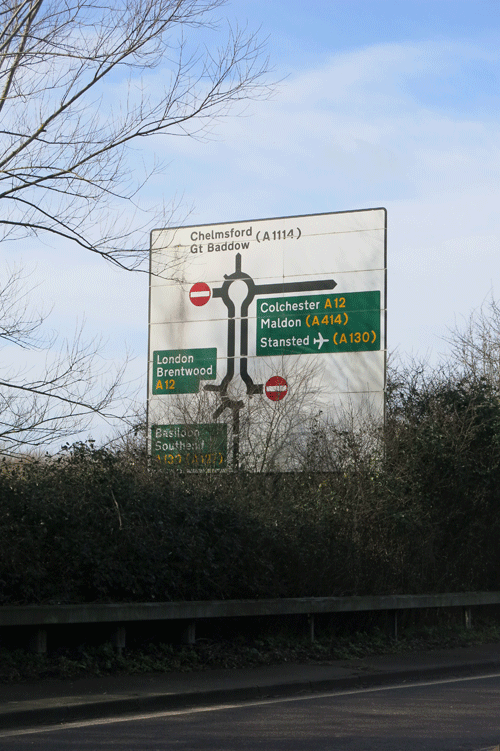 Towards A12 roundabouts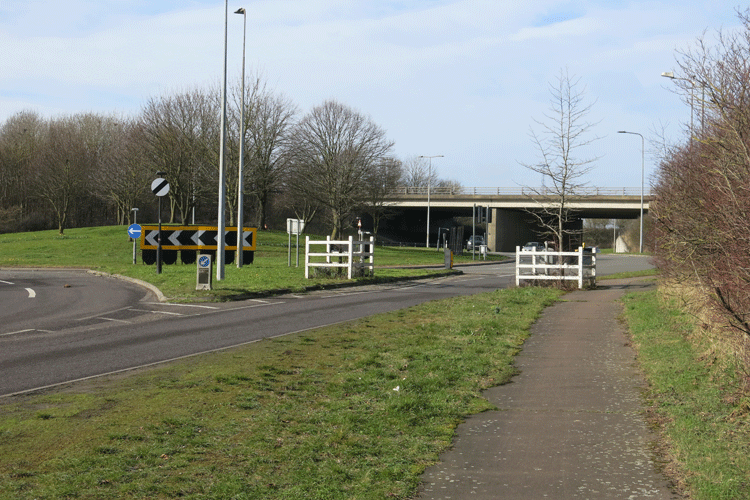 A12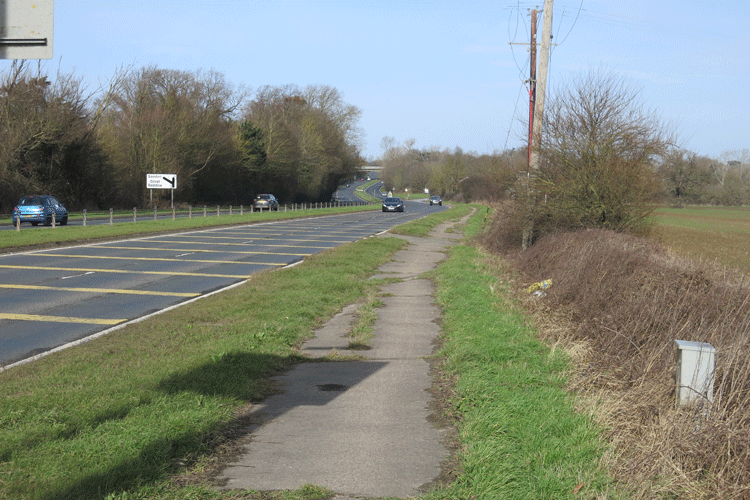 Towards Chelmsford on the A1114. I don't particularly like this stretch of road s the path is
so close to the road and the cars are going so fast.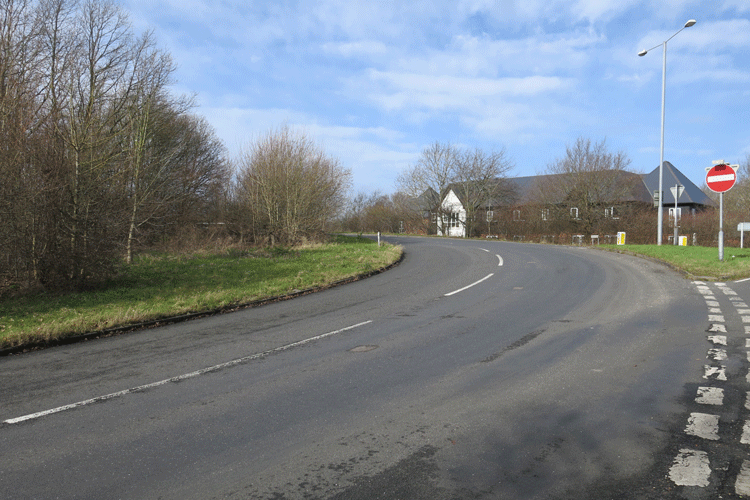 After Great Baddow Lawn Tennis Club, the road swings to the left ,
over the A1114, into Great Baddow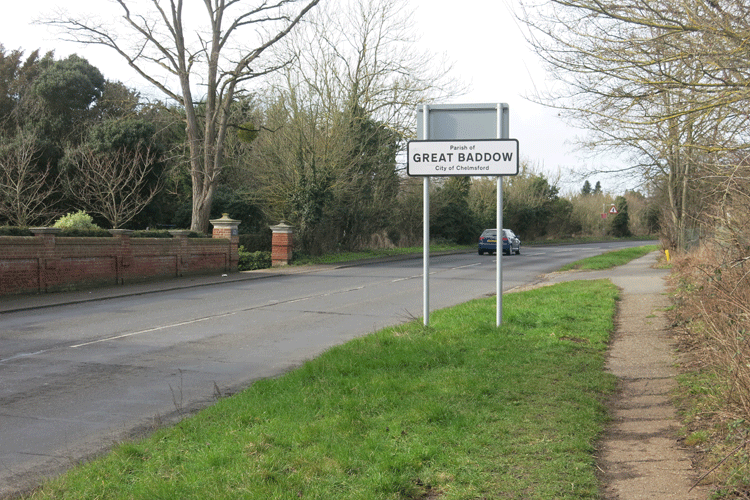 Entering Great Baddow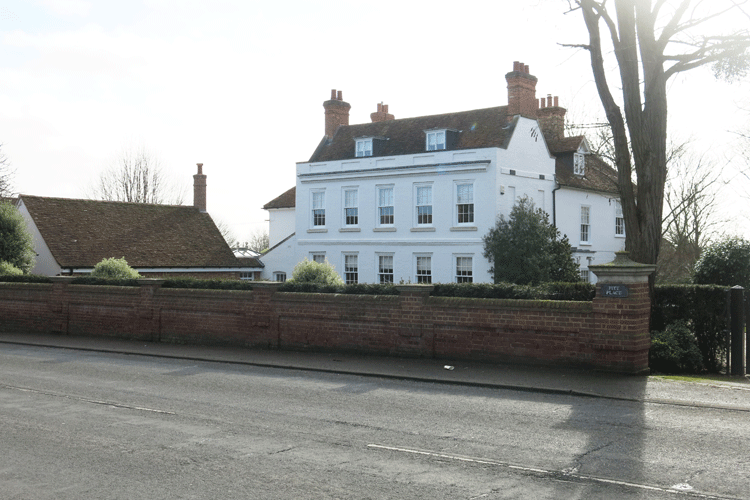 Past Pitt Place on the left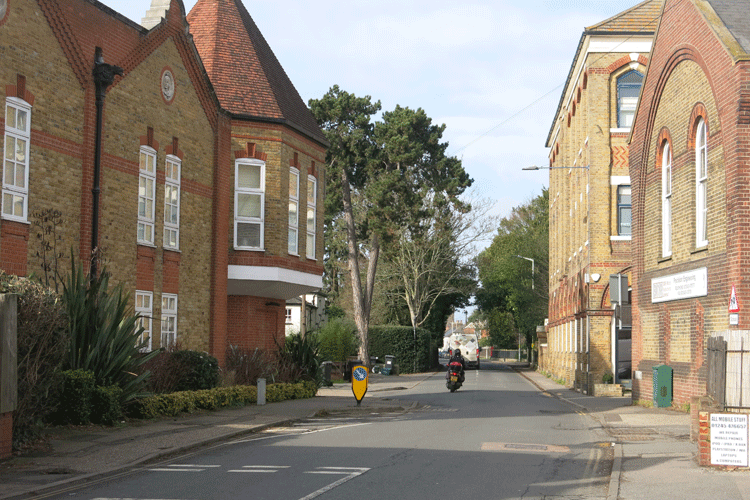 Past The Bringey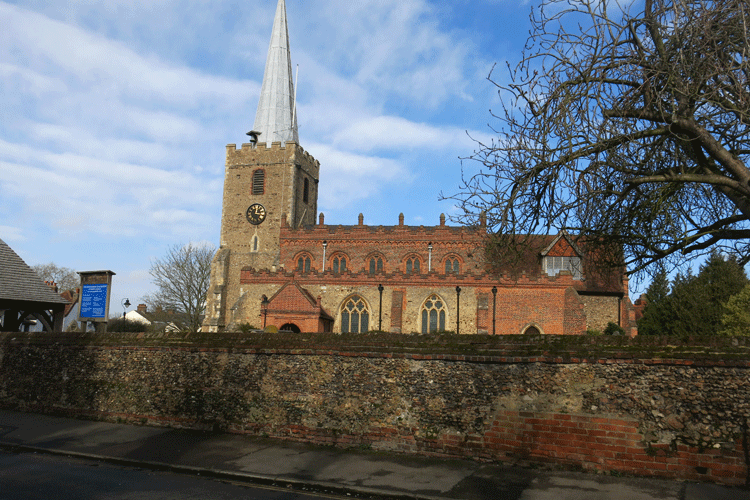 As far as St Mary's Church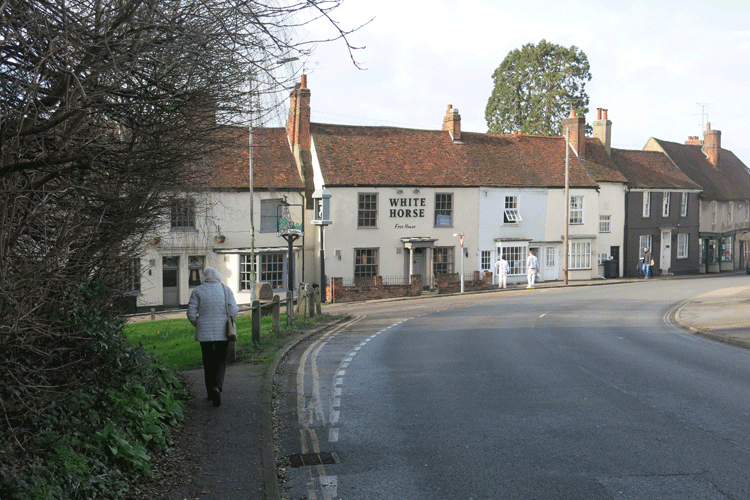 Left by The White Horse into Vicarage Lane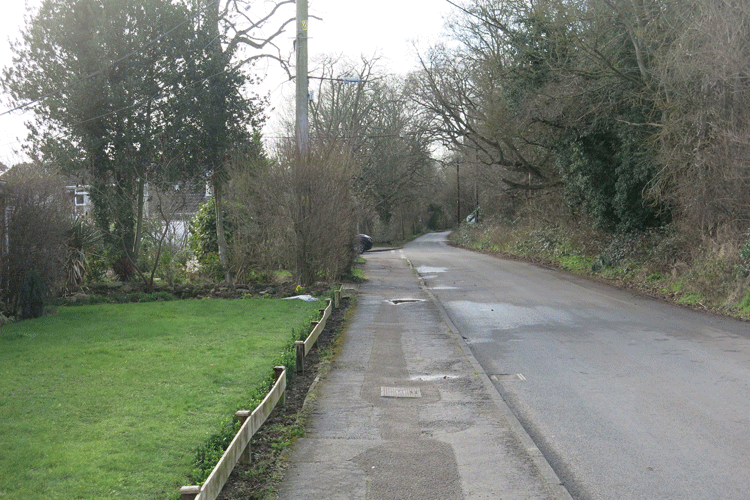 The houses soon peter out and the road goes into the countryside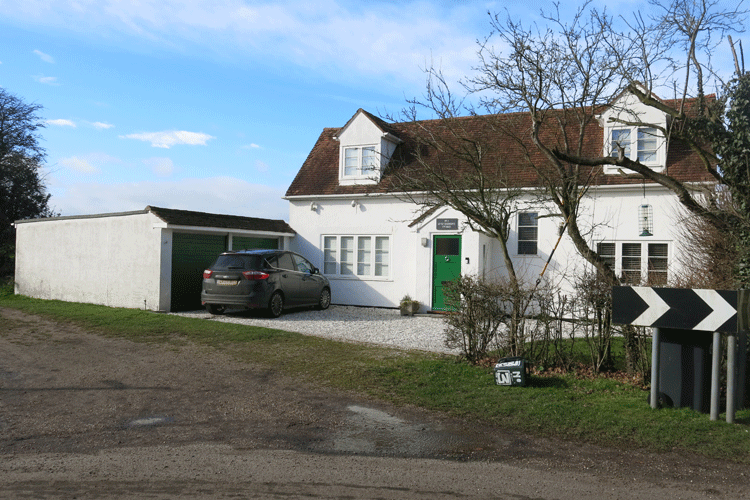 No 3 Little Seabrights Cottages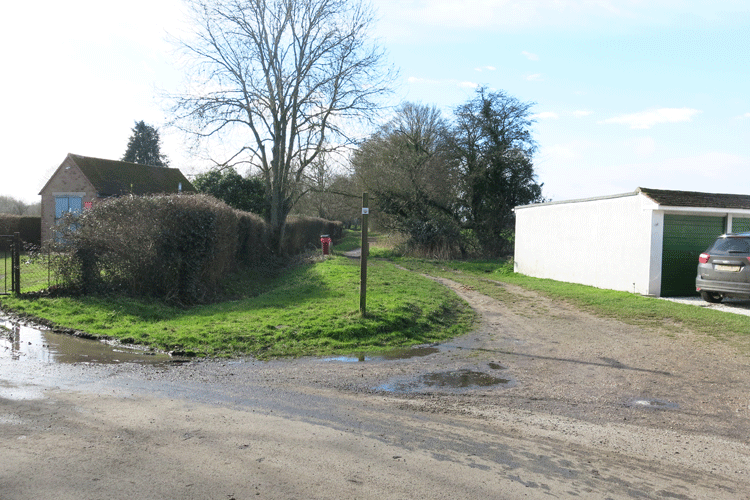 The Bridleway peels off from Vicarage Lane on the right, next to Seabrights Cottages.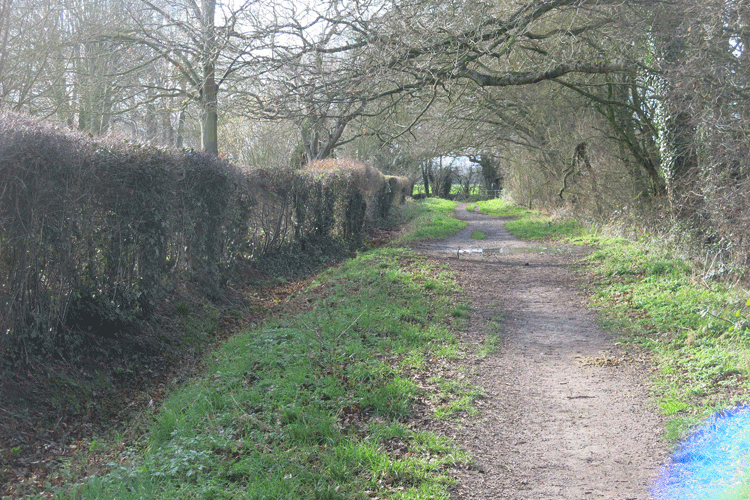 The Bridleway. The cemetery is on the left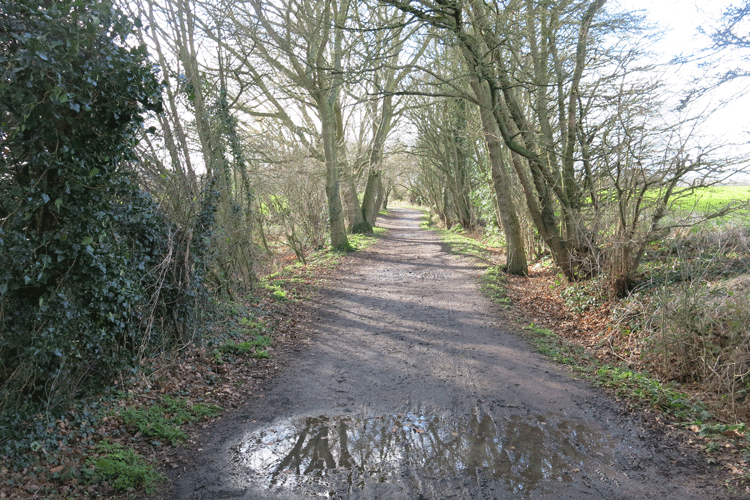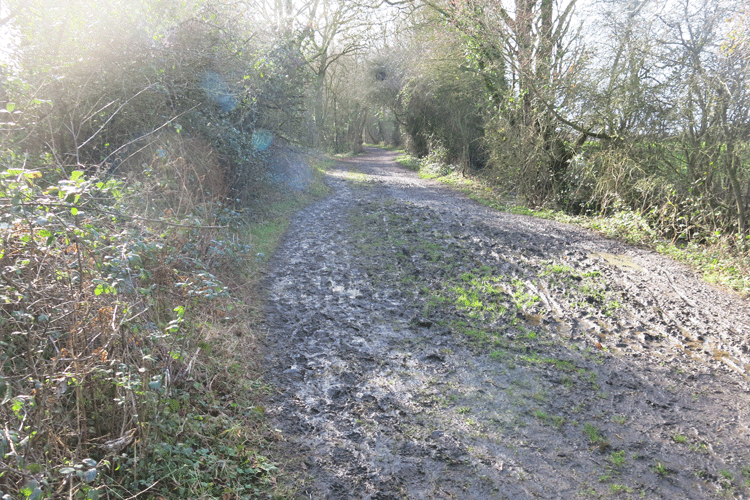 Quite muddy down the Bridleway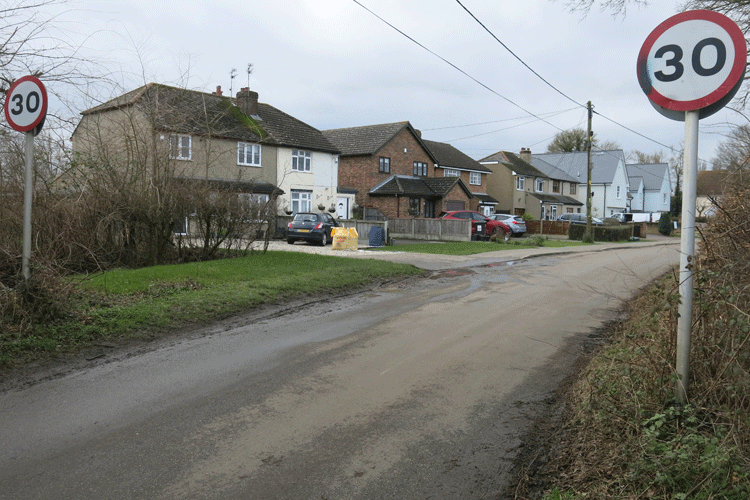 The Bridleway comes out on to Brook Lane, just where the houses end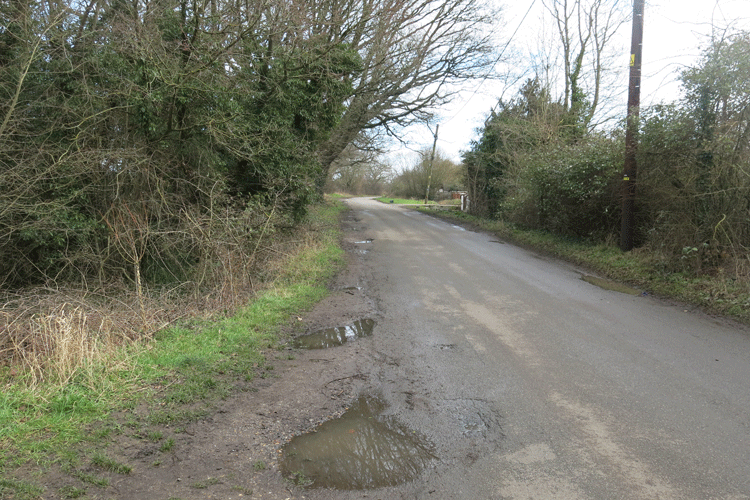 I turned left at the end of The Bridleway towards The Chase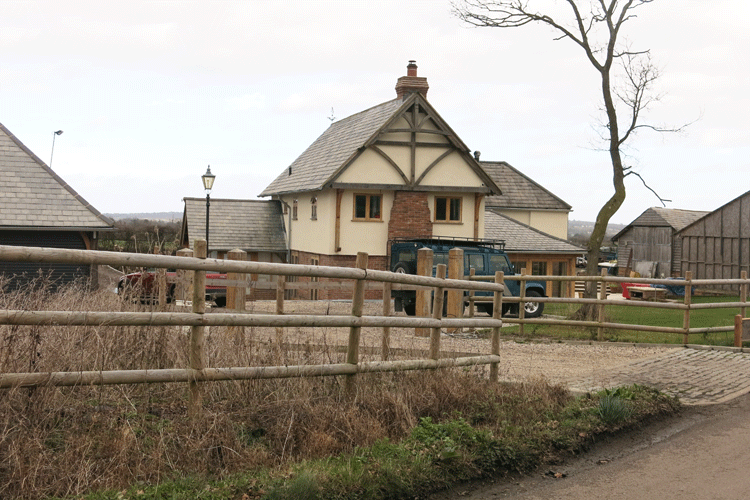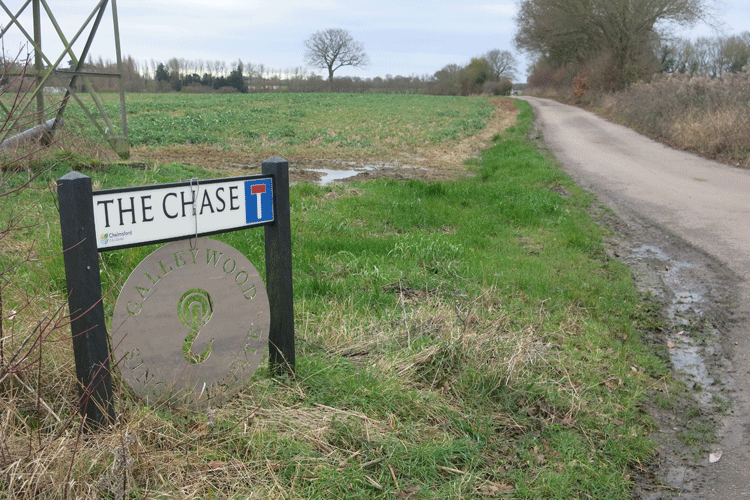 Right along The Chase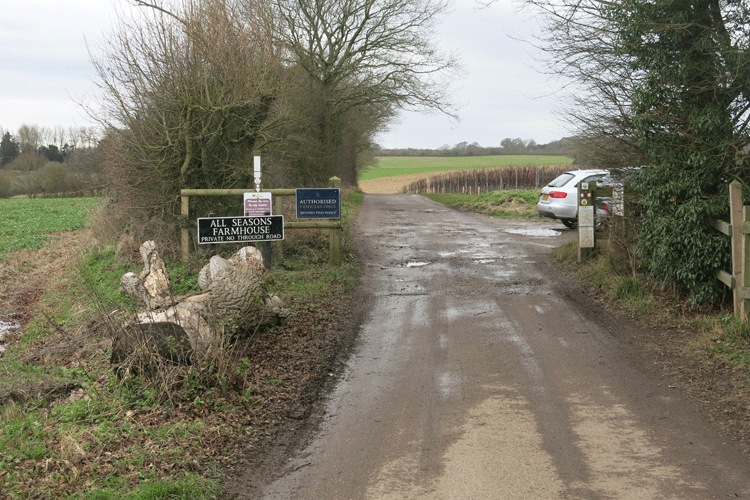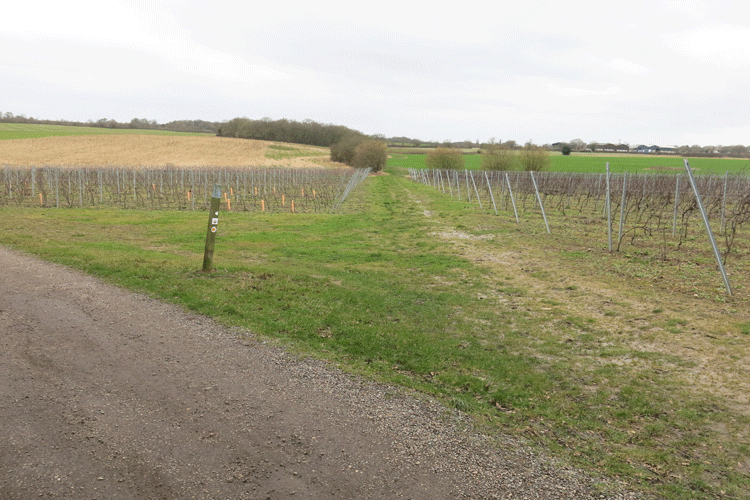 Right at the marker post towards Galleywood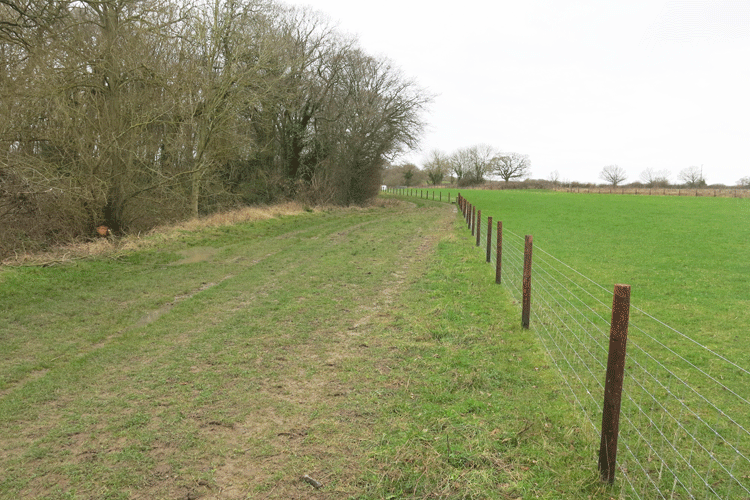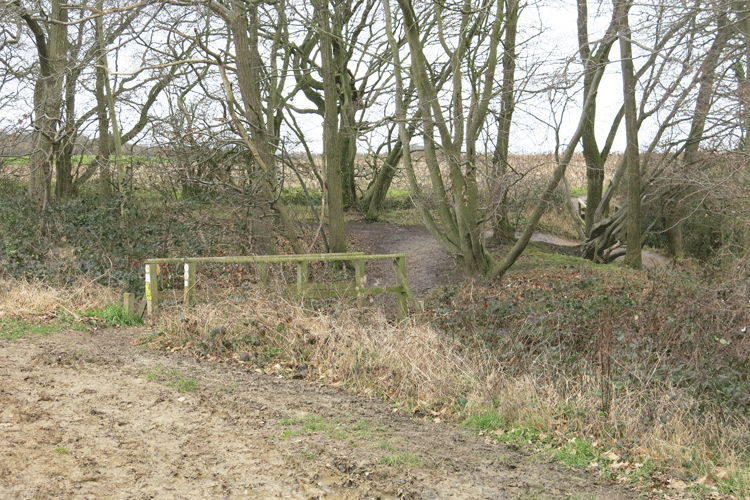 Right over the two footbridges towards Galleywood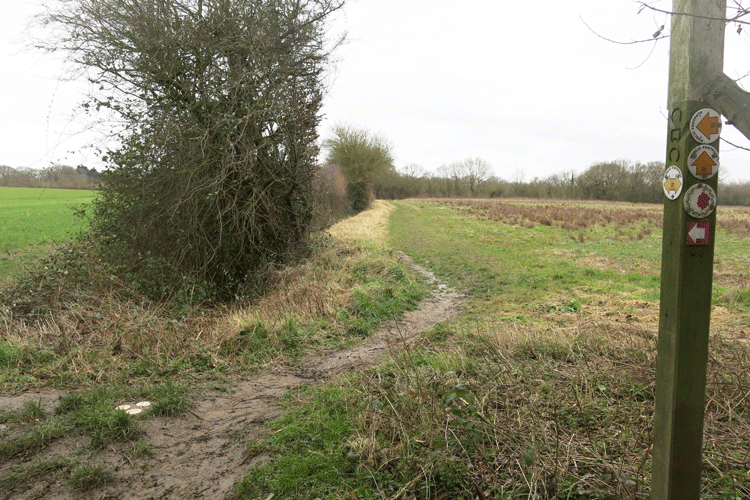 Left at the marker post towards Jubilee Copse and the A12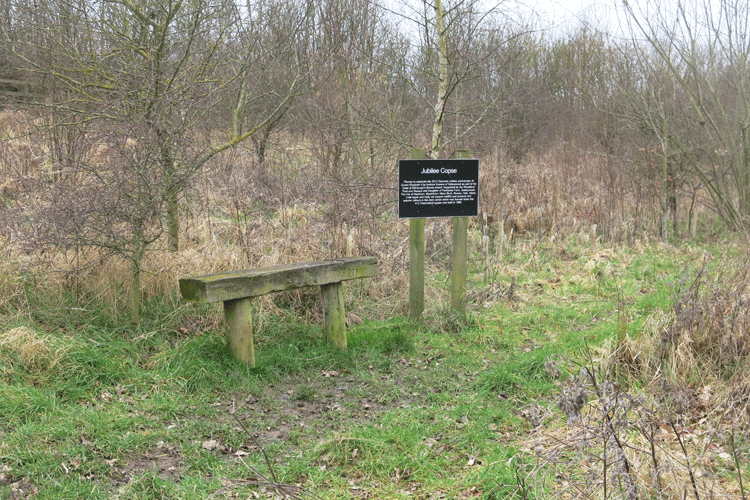 Bench at Jubilee Copse for my coffee break. 7.5 km into the walk at this point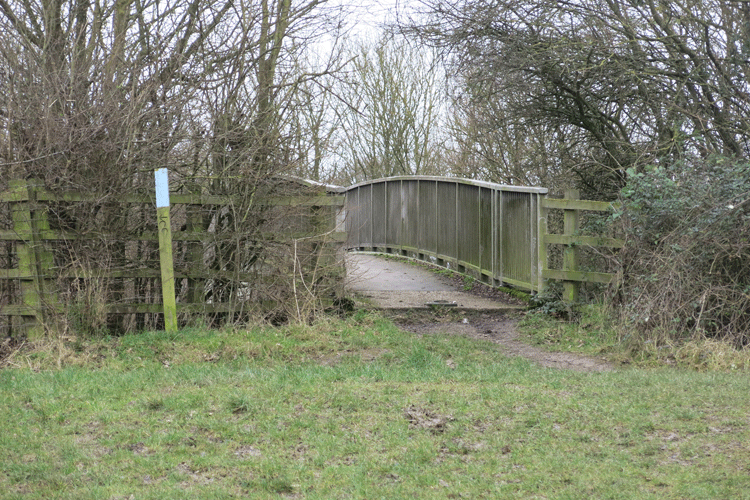 Bridge over the A12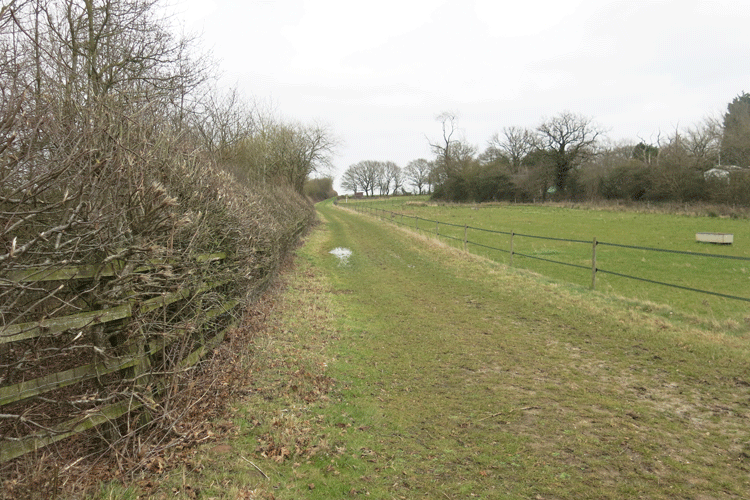 After the bridge I usually go straight on towards Bakers Lane; this time I turned immediately left after the bridge and walked parallel to the A12 for half a mile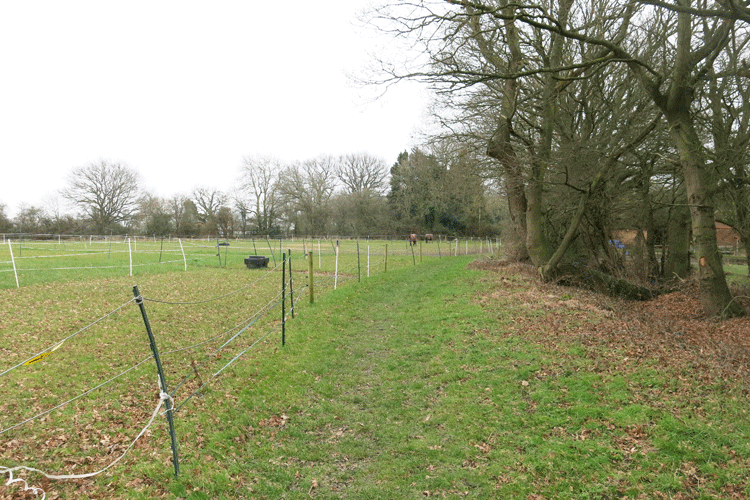 The path turns 90 degrees right and takes you to the stile on the normal Bakers Lane route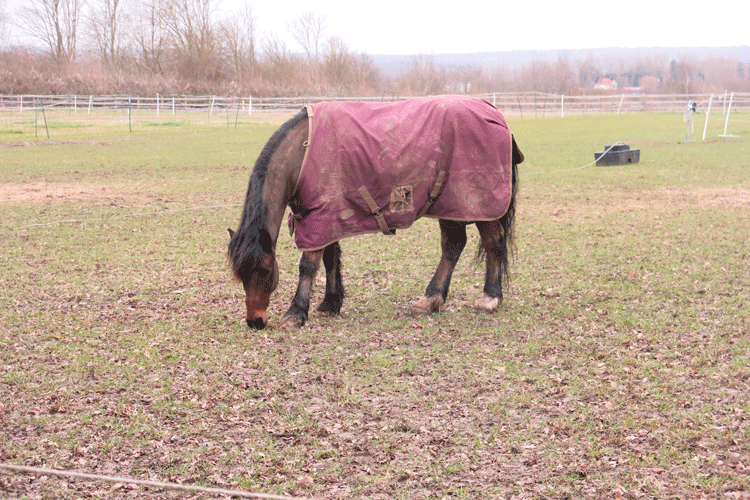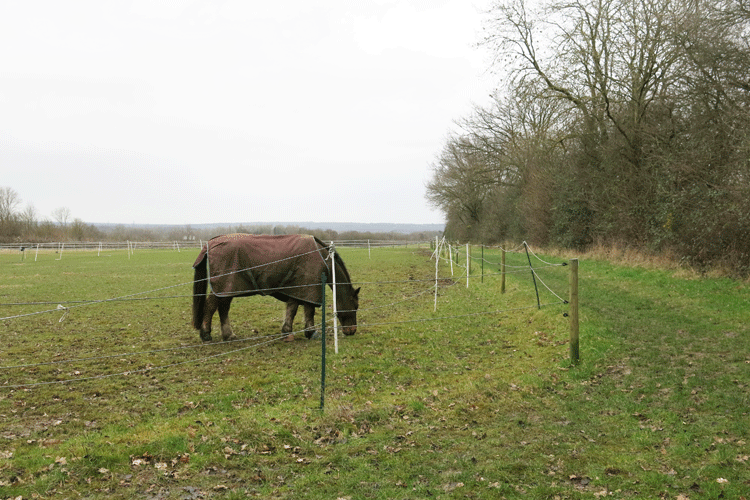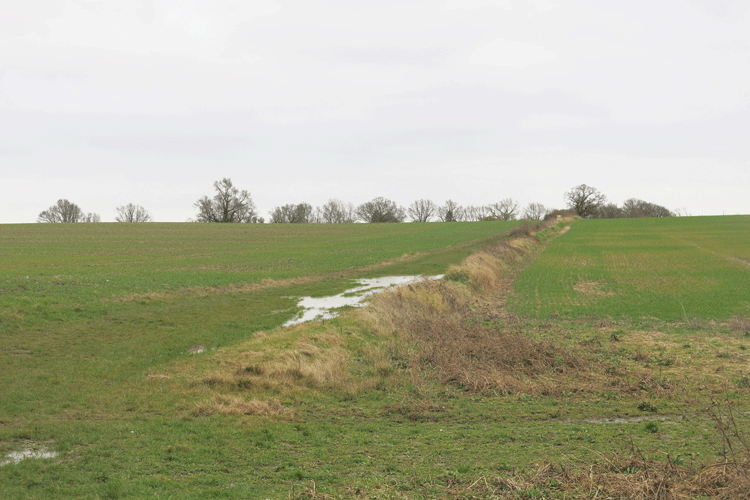 Turn right towards West Hanningfield Road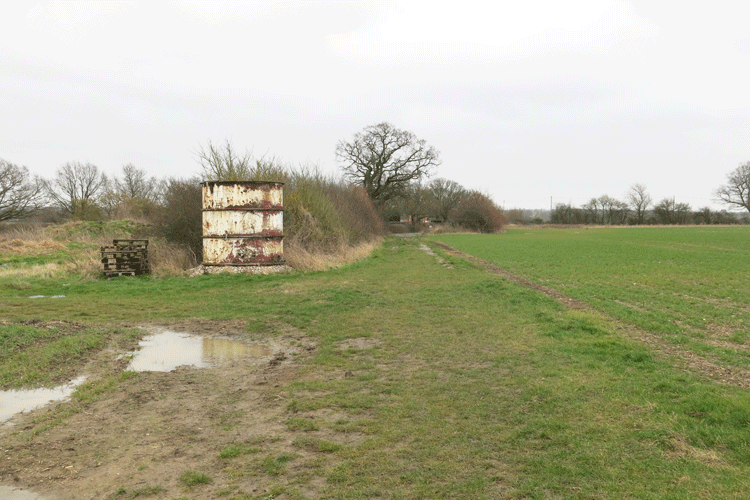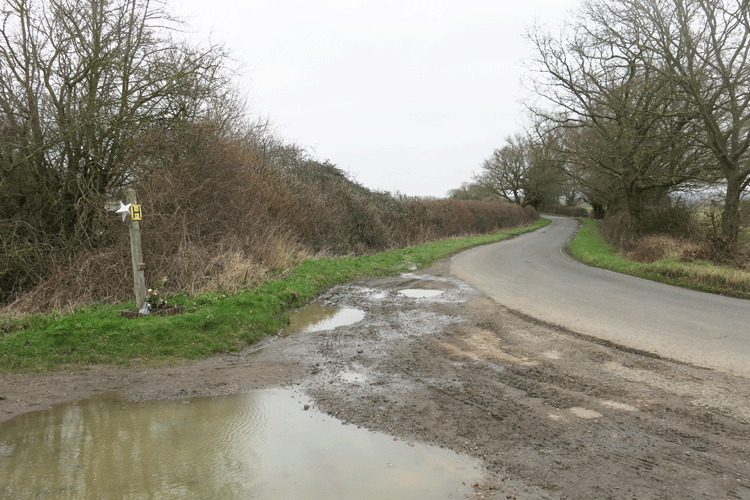 West Hanningfield Road. There are several routs back home from this point, but due to the
muddy footpaths I decided to walk along the road into Great Baddow.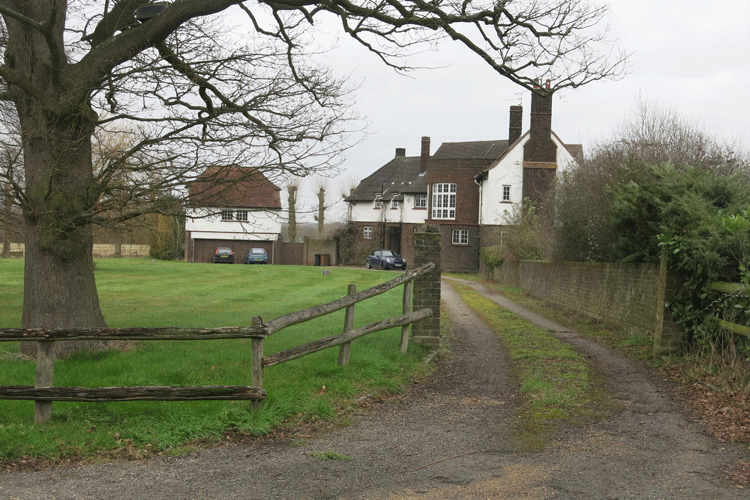 Peveril Hall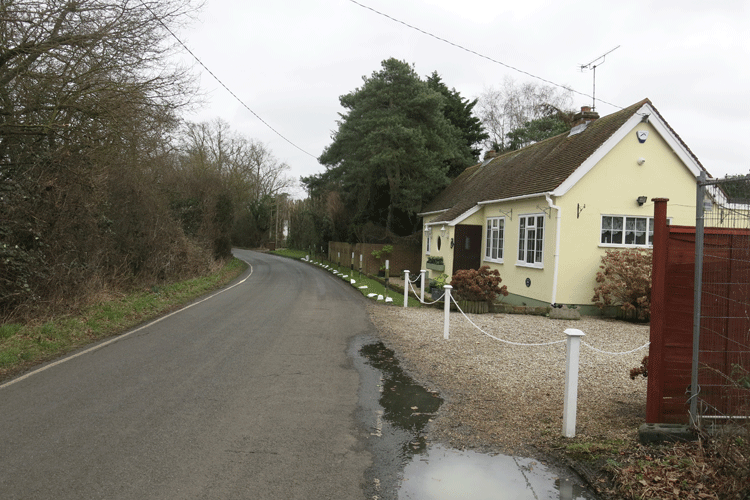 Meadow View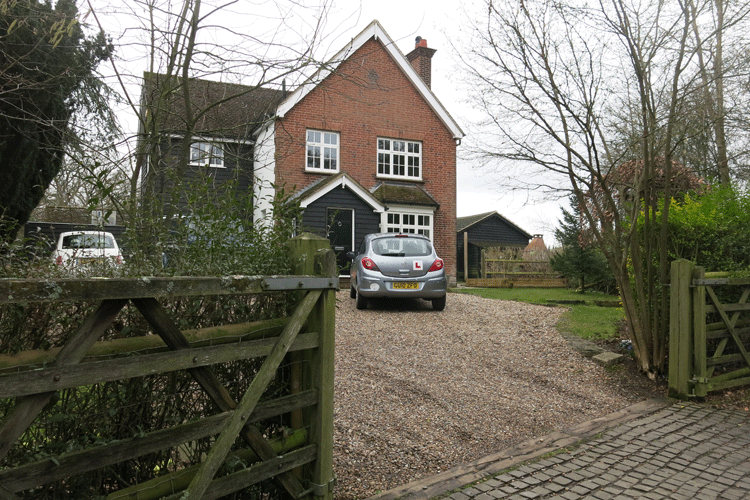 Hillcrest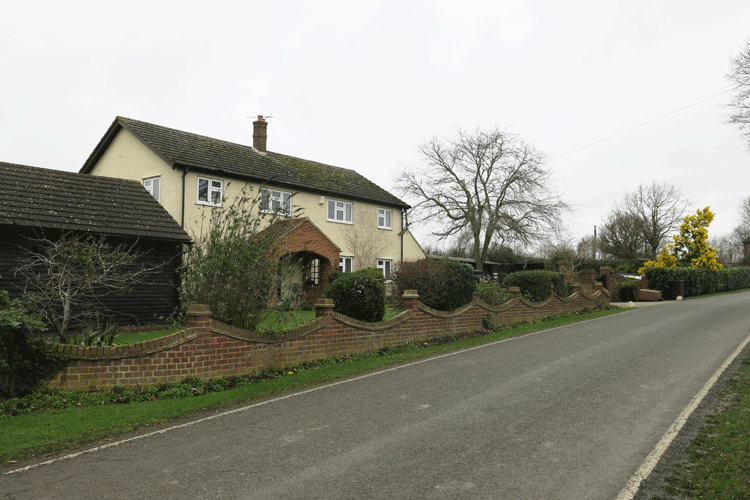 "Between The Bends"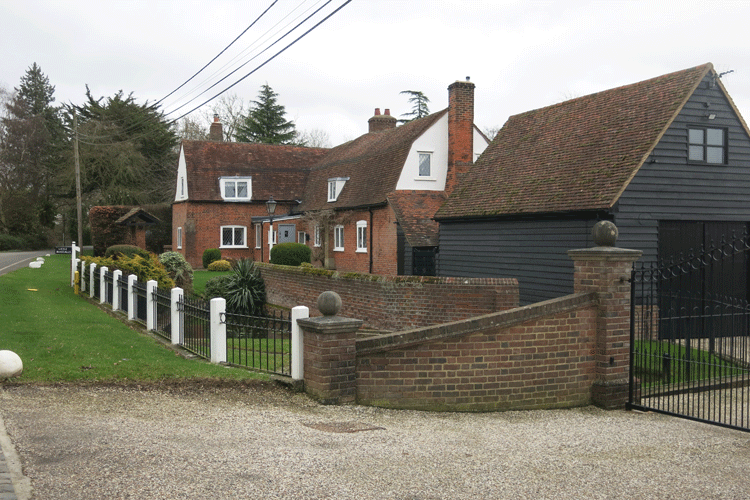 Little Mascalls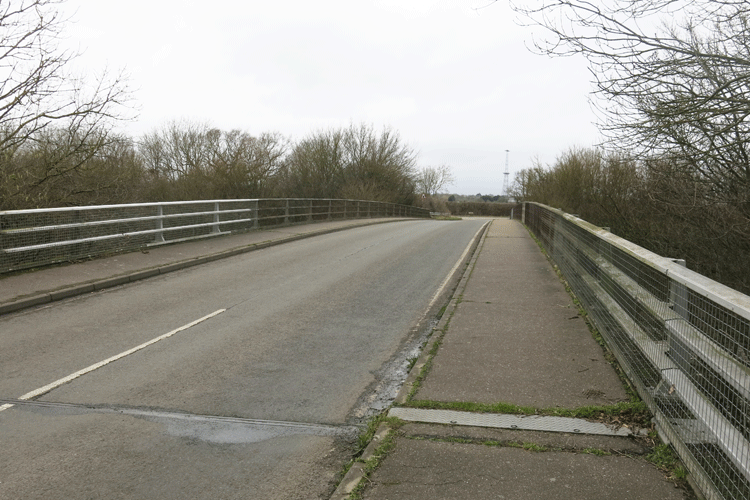 Bridge over A12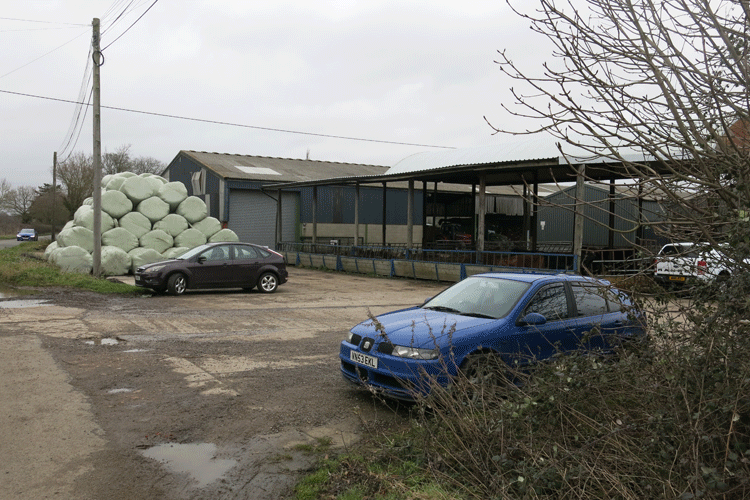 Great Mascalls Farm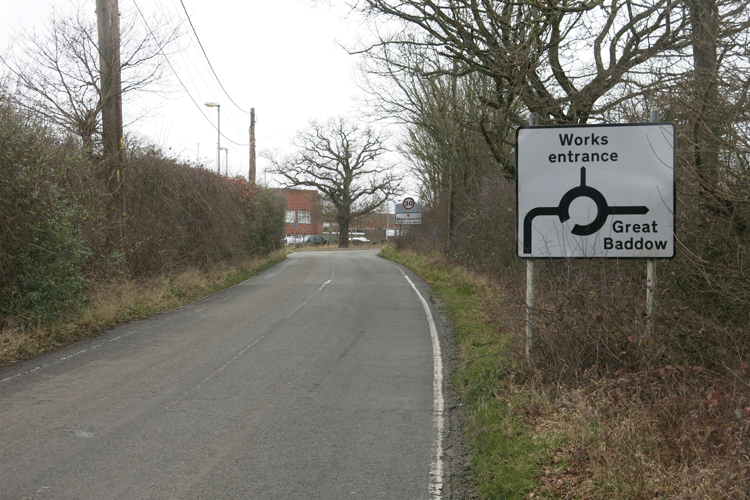 Approaching Great Baddow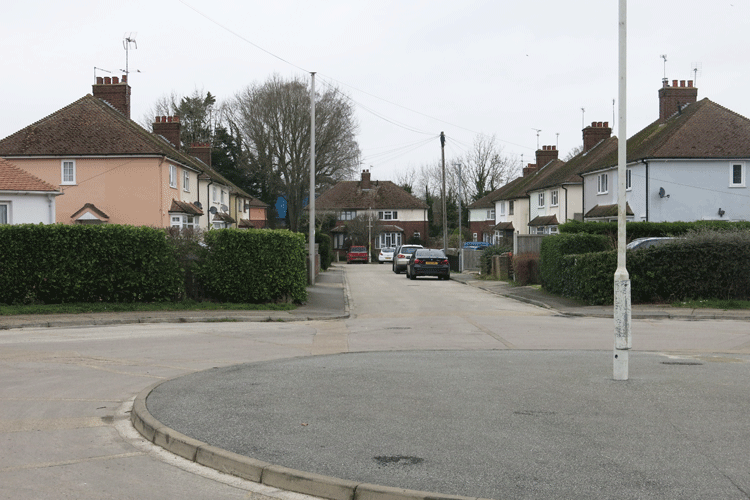 Cutting off to the left through ginnels, I came to Maltings Road. Her I could have taken a ginnel to the right to get to The Bringey, but instead I took the ginnel to the left and came out on Vicarage Road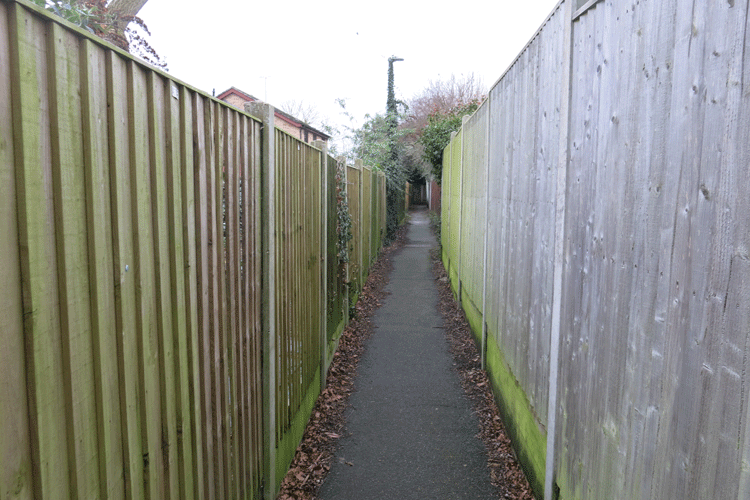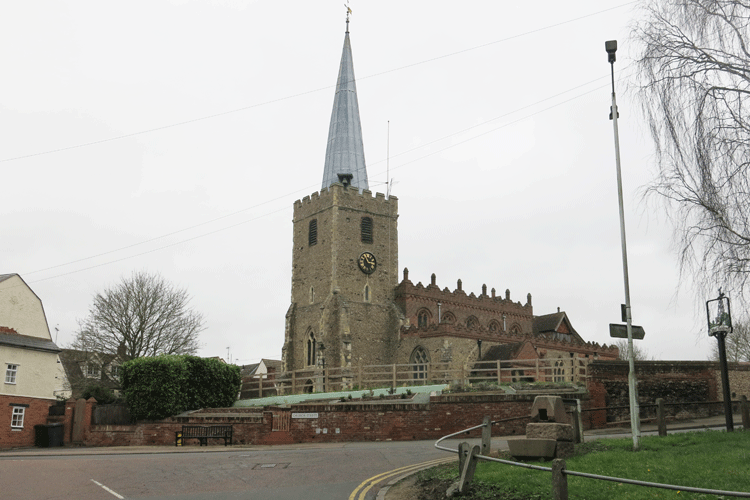 Back to the church. From here I went into The Vineyards for a coffee before heading home along
the A414 along the route I came. Just after Great Baddow Lawn Tennis Club I turned left
to take the path past the quarries back to Howe Green.