Wednesday 19th May 2021
Distance

Time

Elevation in meters


Km
Elapsed
Hrs-Mins

Gain

Loss

Min

Max

9.94
3h59
200
200
74
215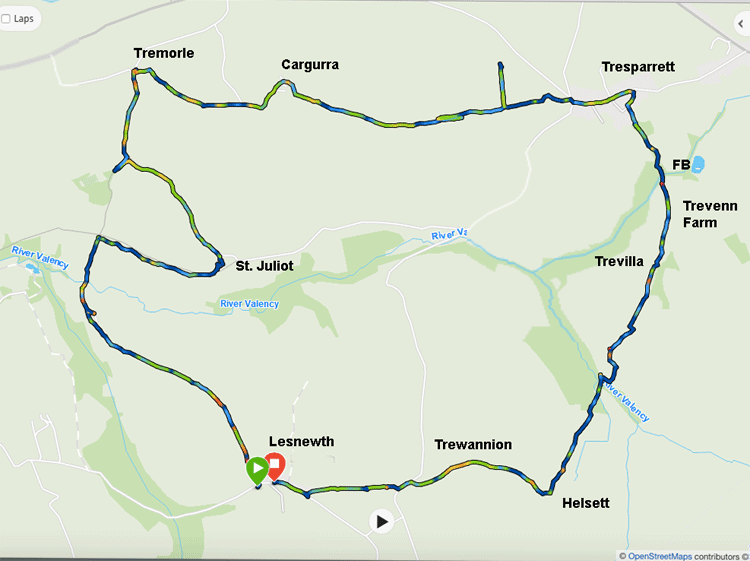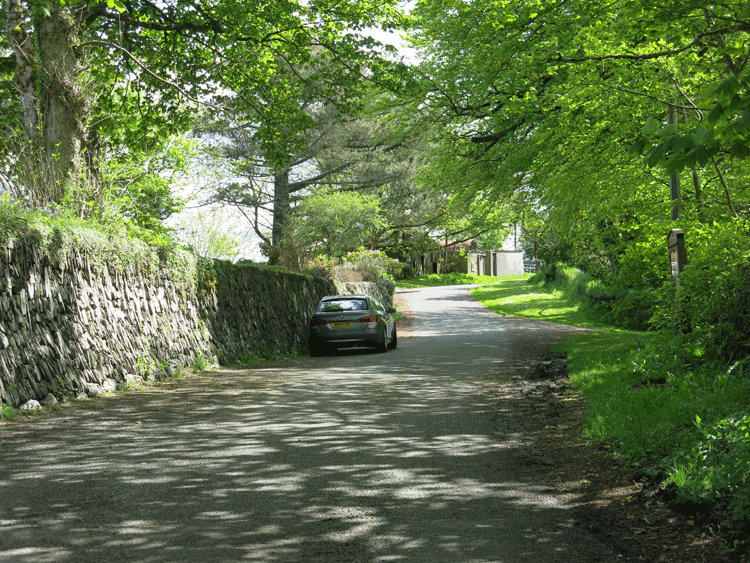 Parking in front of Lesnewth Church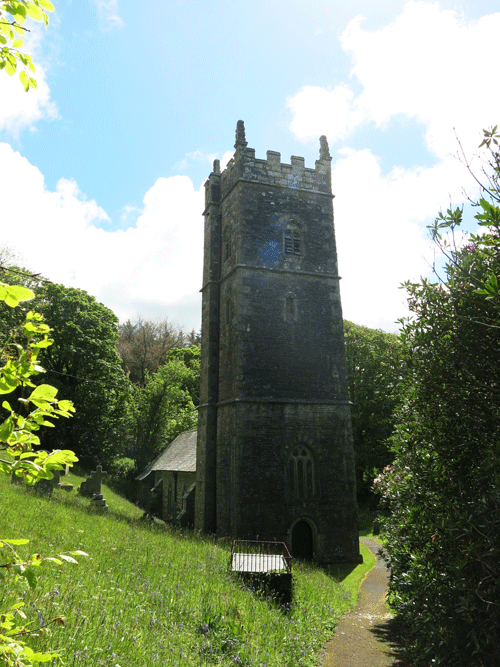 St Michael's & All Angels, Lesnewth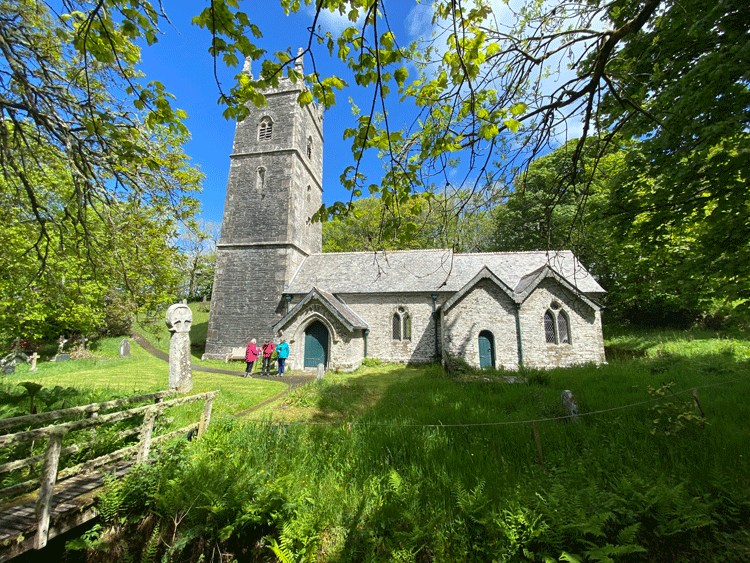 St Michael's & All Angels, Lesnewth

Up a winding country lane, east of Boscastle lies the scattered hamlet of Lesnewth, a place of atmospheric woodland and mossy banks. Tucked in a hollow below the lane is the 12th-century church of St Michael and All Angels. The church is so deep in the wooded hollow that only the tower is visible from the lane, and even that is half-hidden by trees.

The hidden location is no accident. There was said to be a church here in the Saxon period when Danish raiders sailed along the coast, and it was deemed prudent to build the church where it could not be seen from the sea. If that was the intent, it failed, for the Danes found the church and ransacked it while on their way to raid the nearby manor house at Helsett.

The Saxon church was rebuilt in the Norman period on a cruciform plan, with a tower added in the 15th century. That Norman church, in turn, had to be rebuilt in 1862 by architect JP St Aubyn. St Aubyn did not take a light touch; he is said to have used dynamite to blow up parts of the Norman church. Fragments of Norman tracery carving that survived the demolition can be seen in the hedge close to the west tower.

(Courtesy of www.britainexpress.com)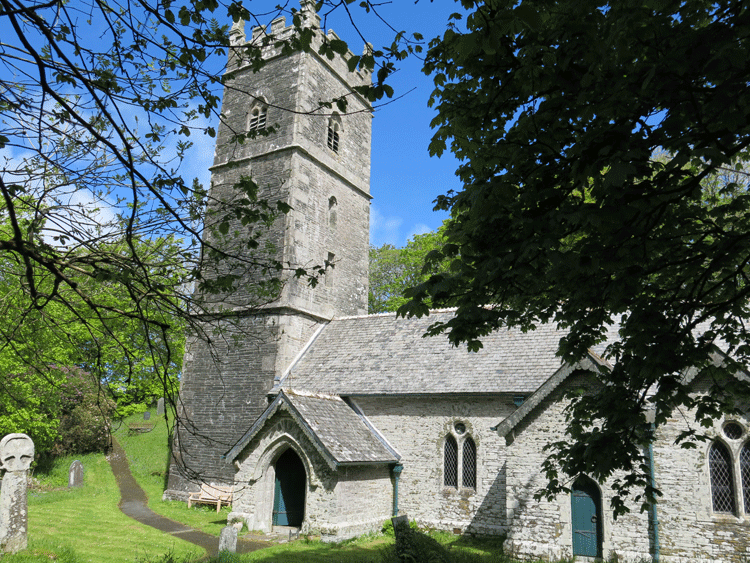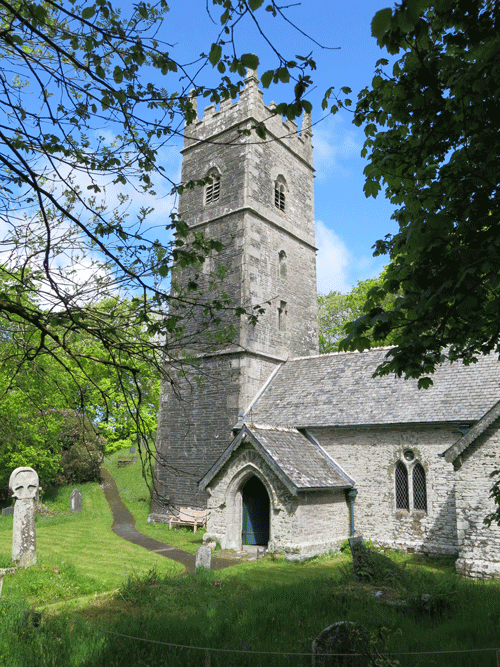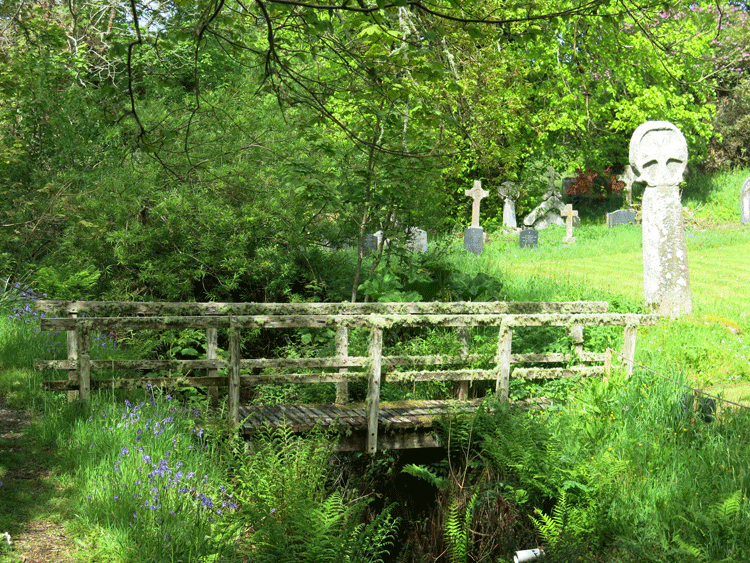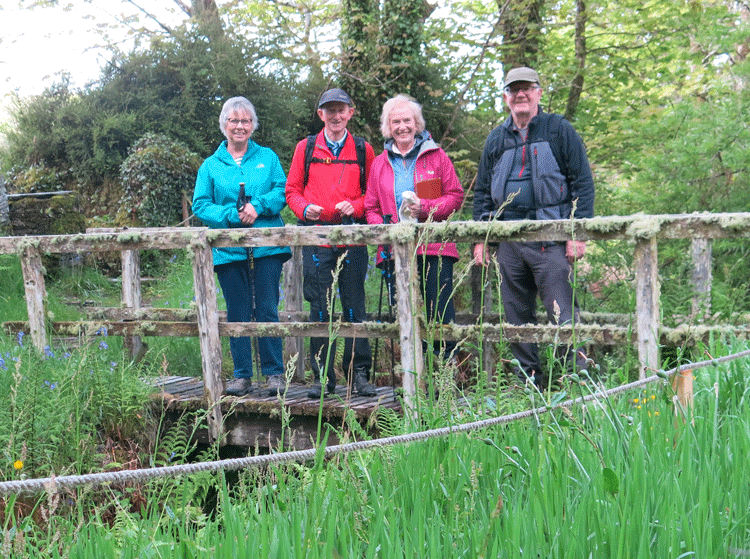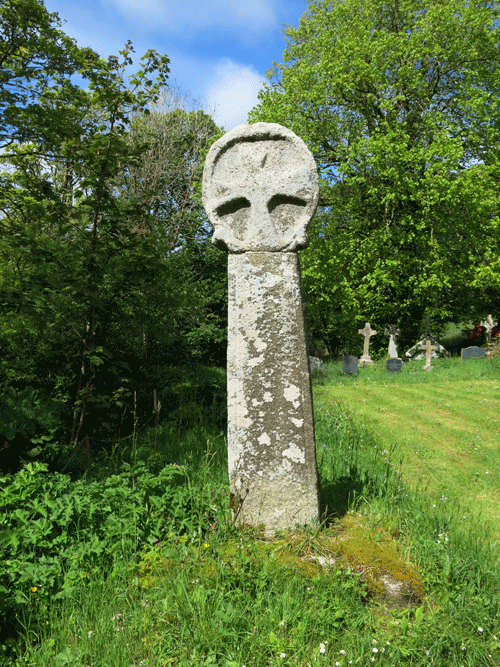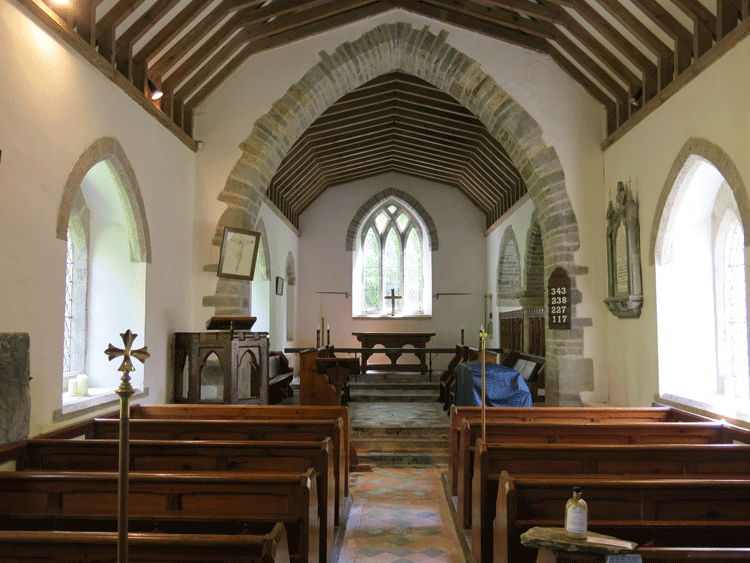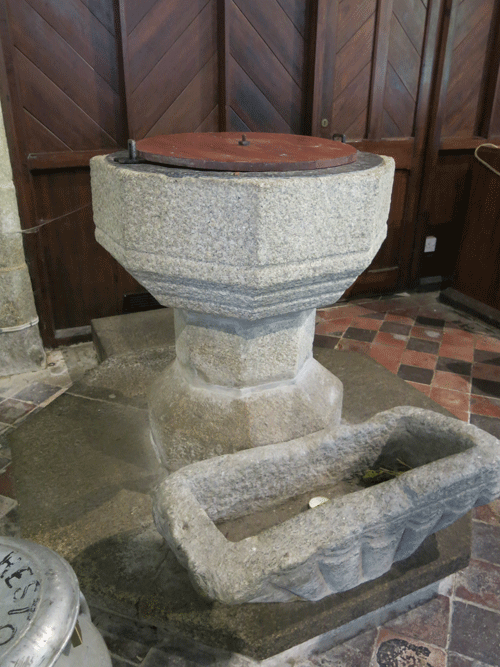 Late medieval font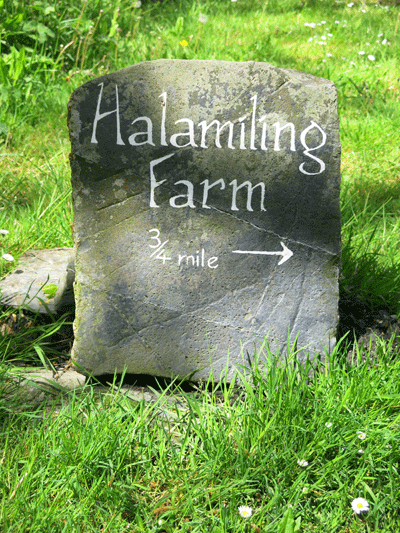 Start of the walk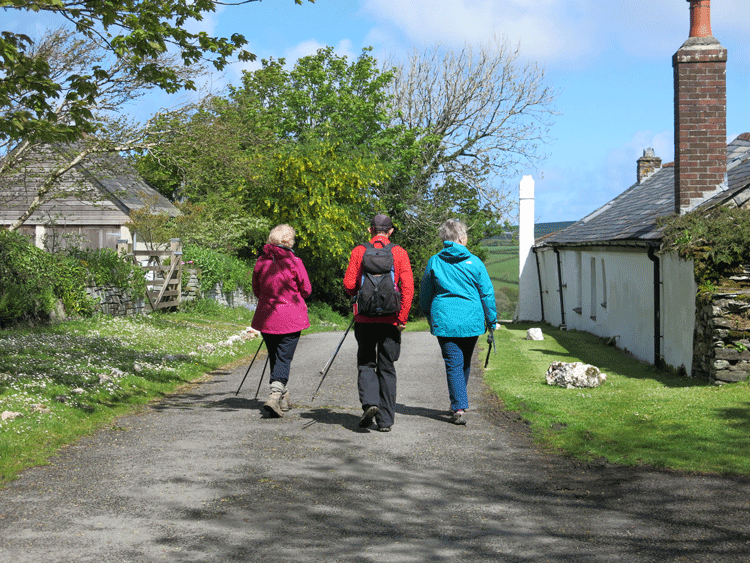 .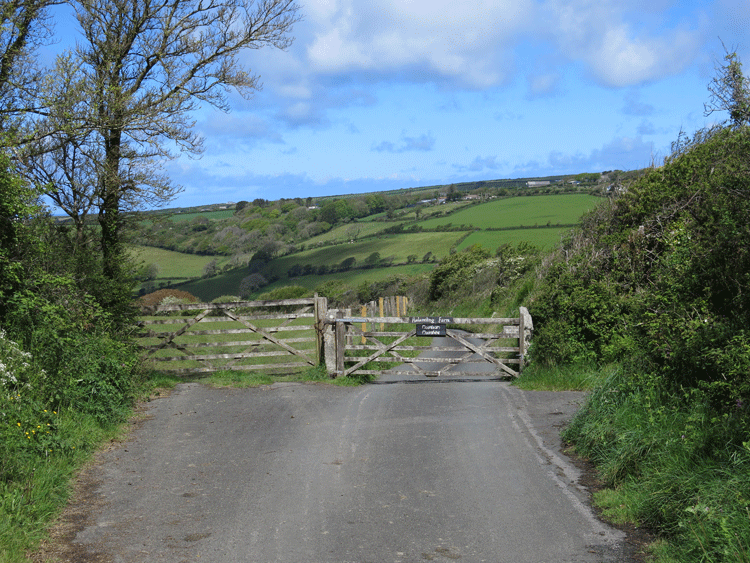 Dropping down into the Valency Valley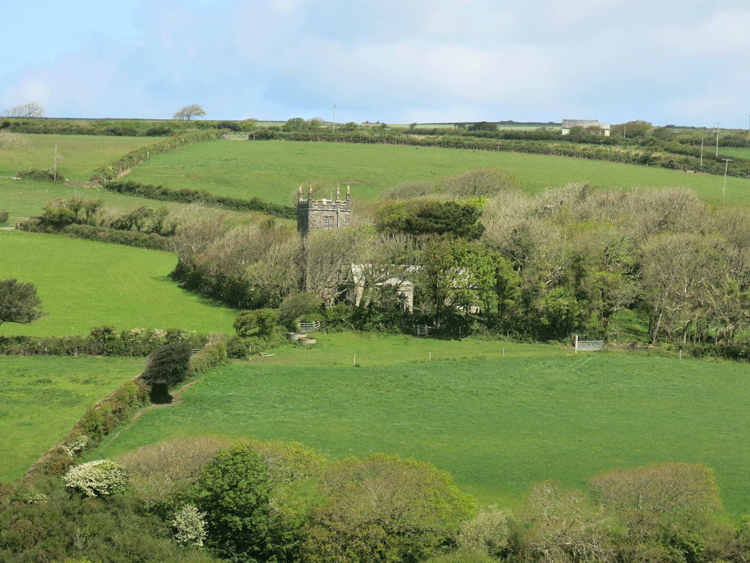 Our destination, the church at St Juliot, viewed across the valley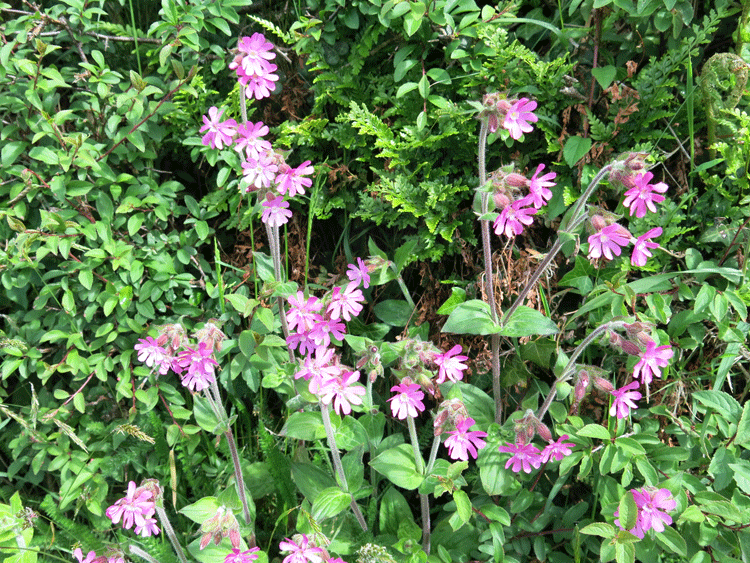 .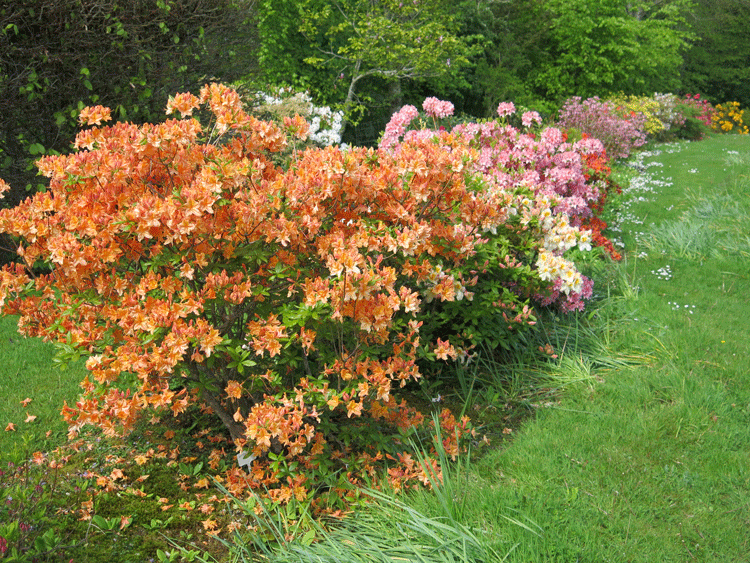 Azelia bed at Halamiling Farm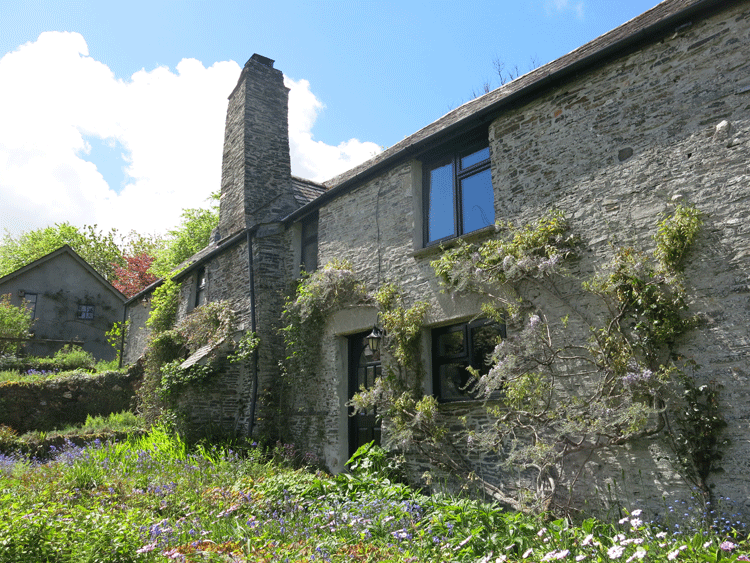 The square chimney at Halamiling Farm, mentioned in Thomas Hardy's "A Pair of Blue Eyes"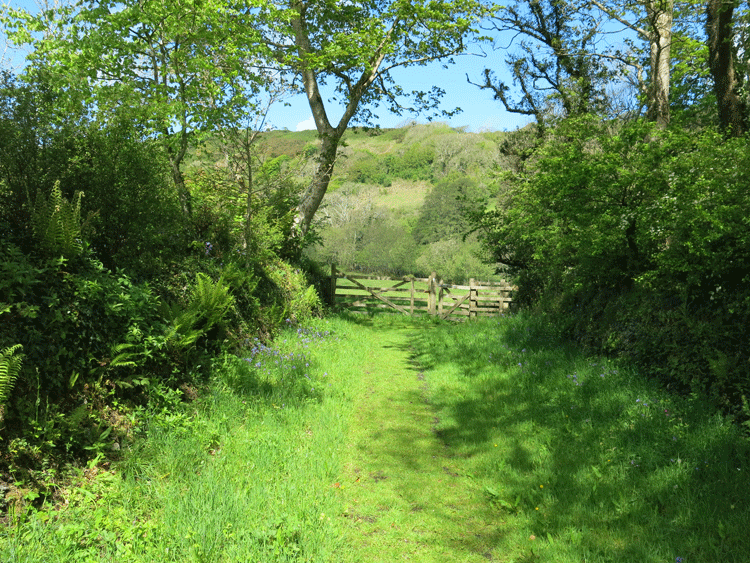 Down toi the Valency Valley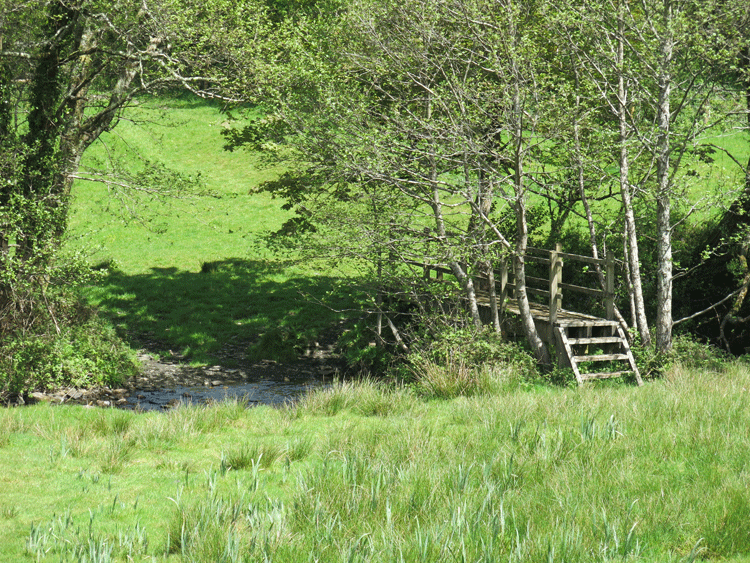 Crossing the Valency River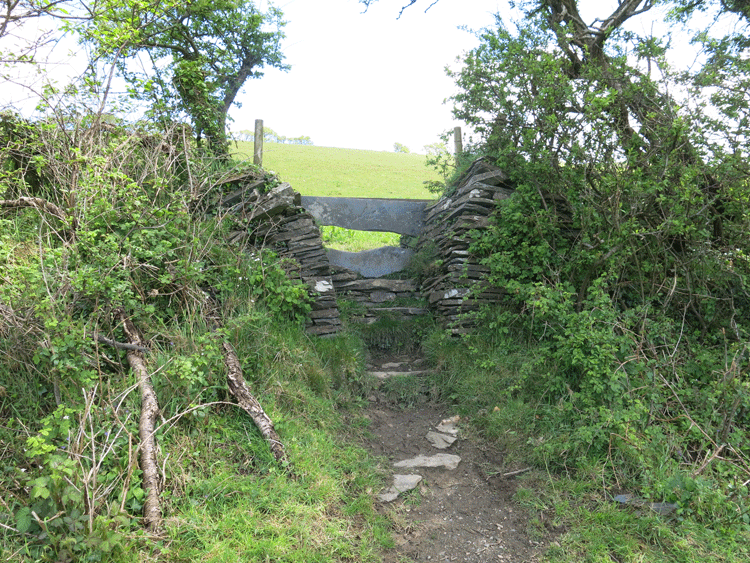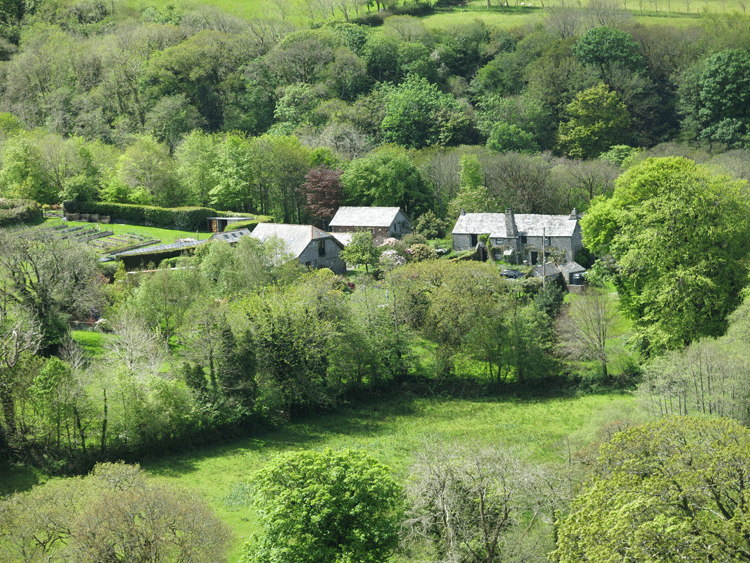 Looking back acros the Valency Valley to Halamiling Farm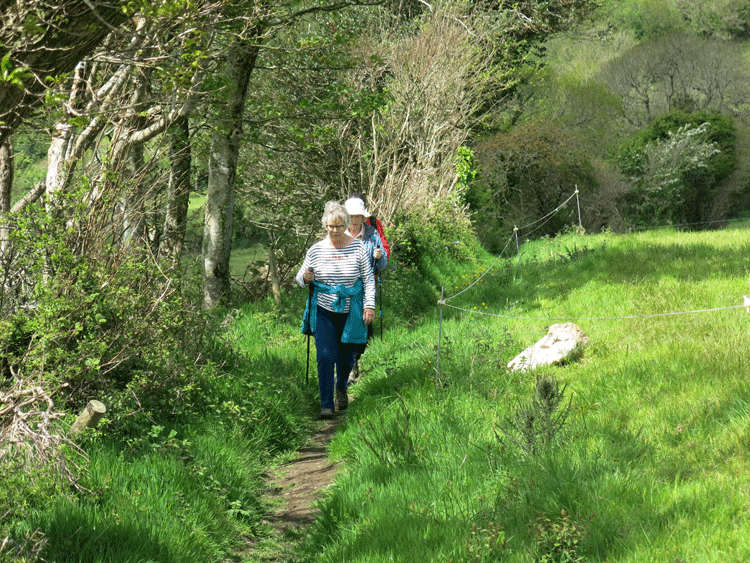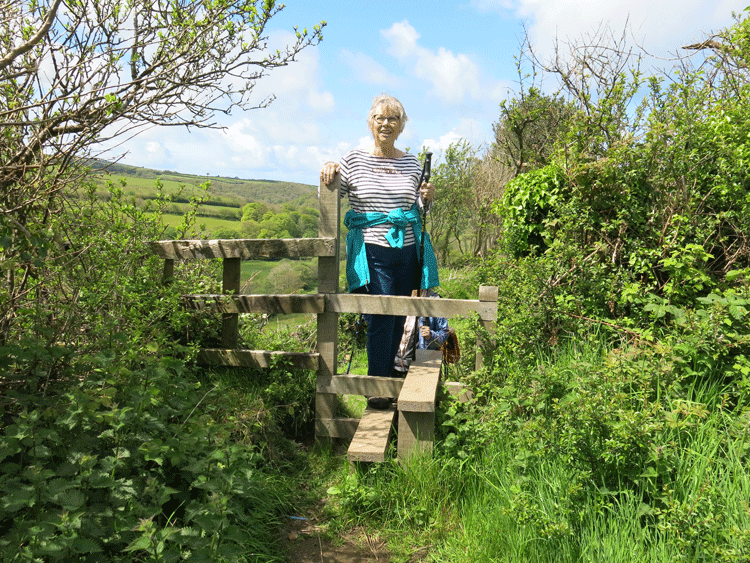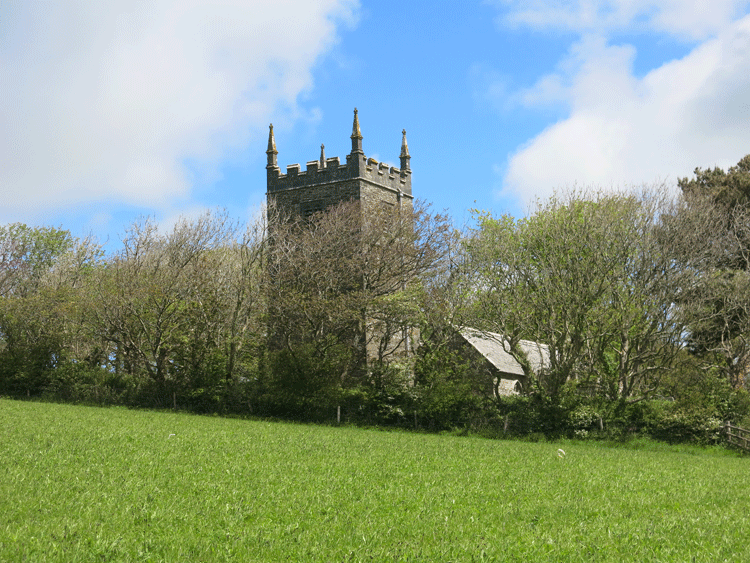 Approaching the church at St Juliot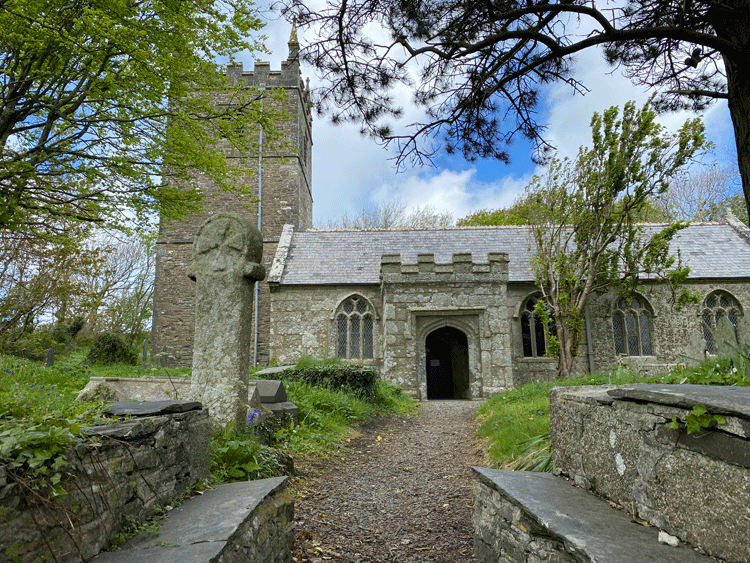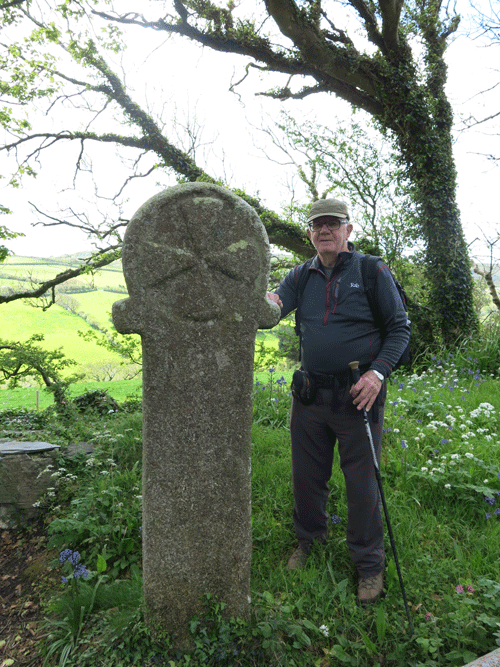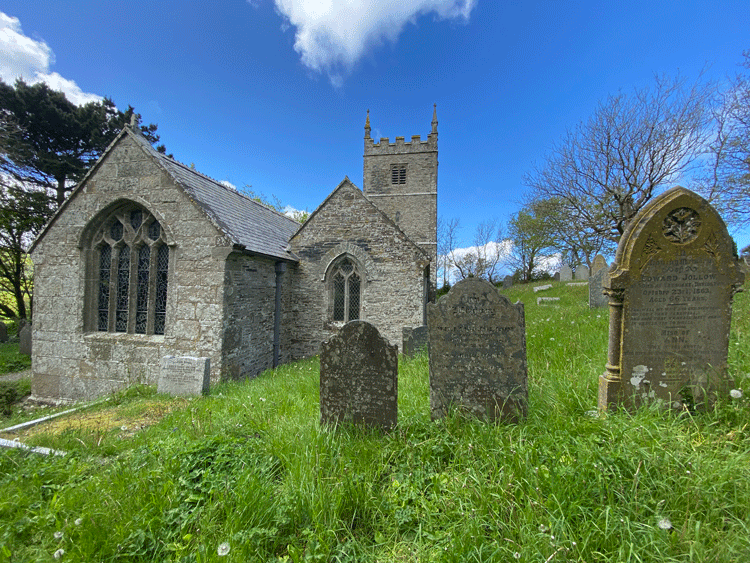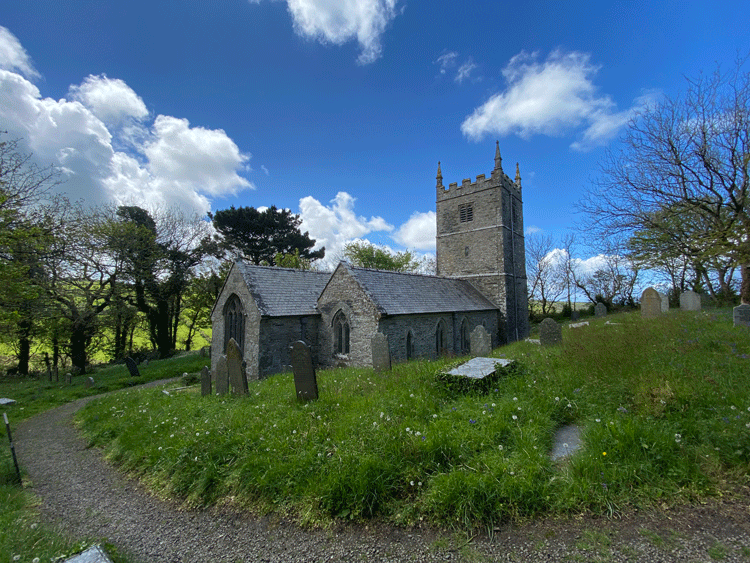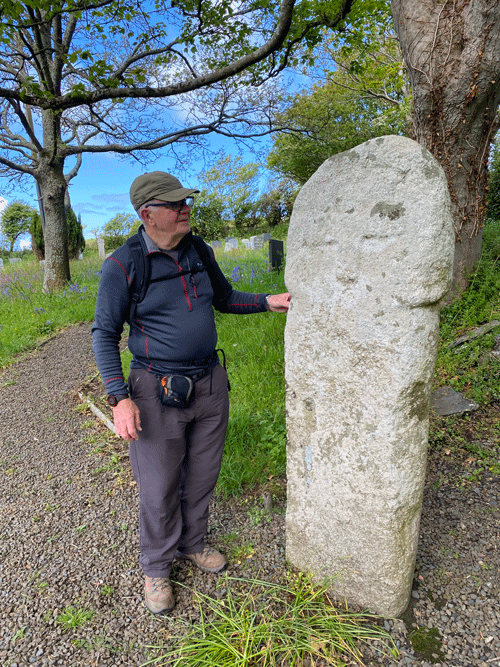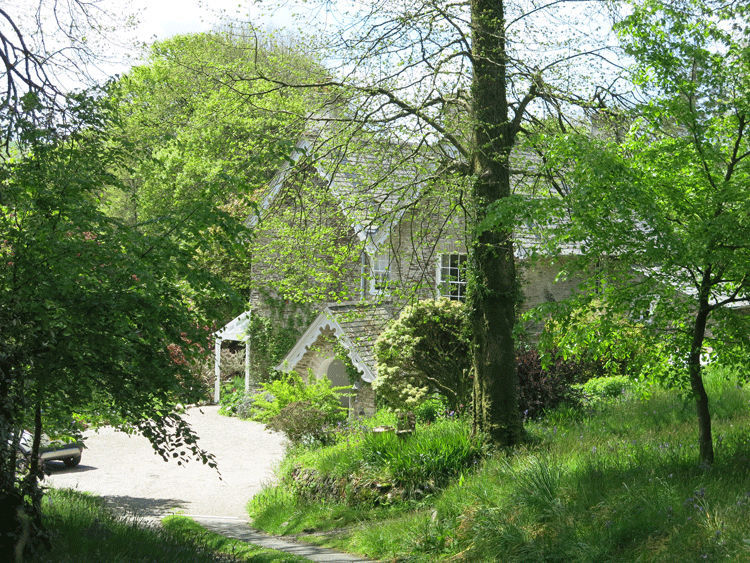 The Rectory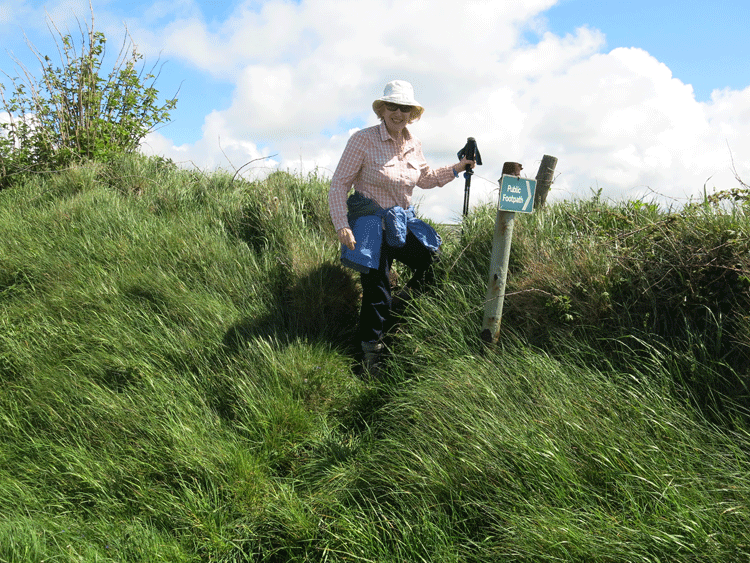 Clear signposting and a stile leading to Tresparrett, but unfortunately the farmer has put barbed wire the other side!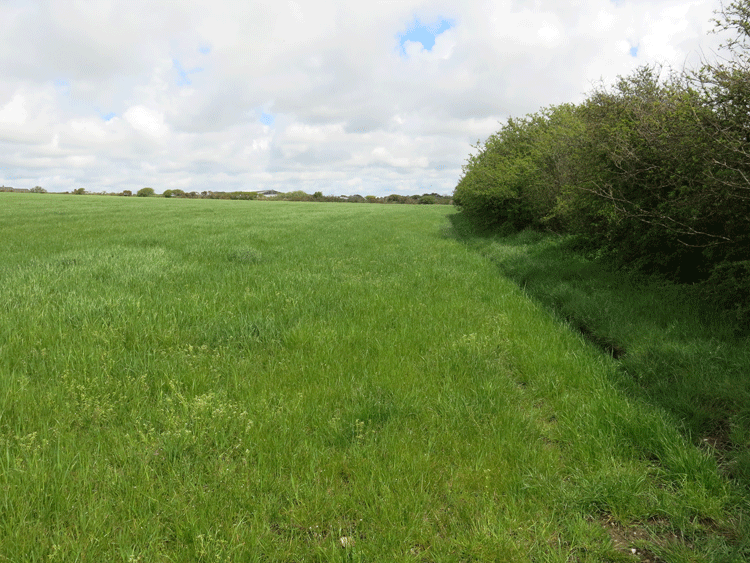 Path leading to Tresparrett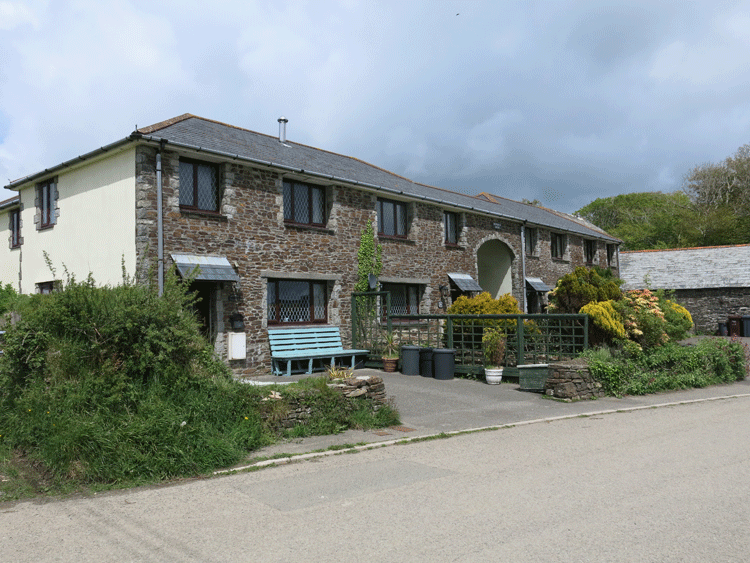 Tresparrett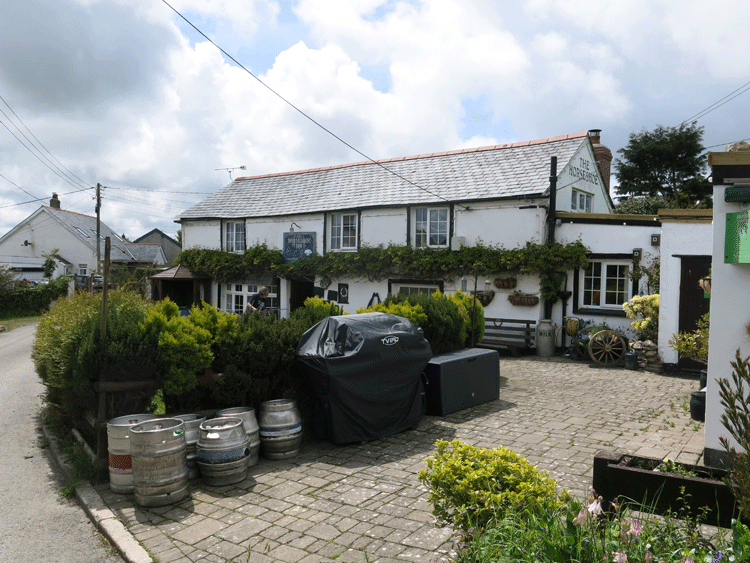 The Horseshoe pub, Tresparrett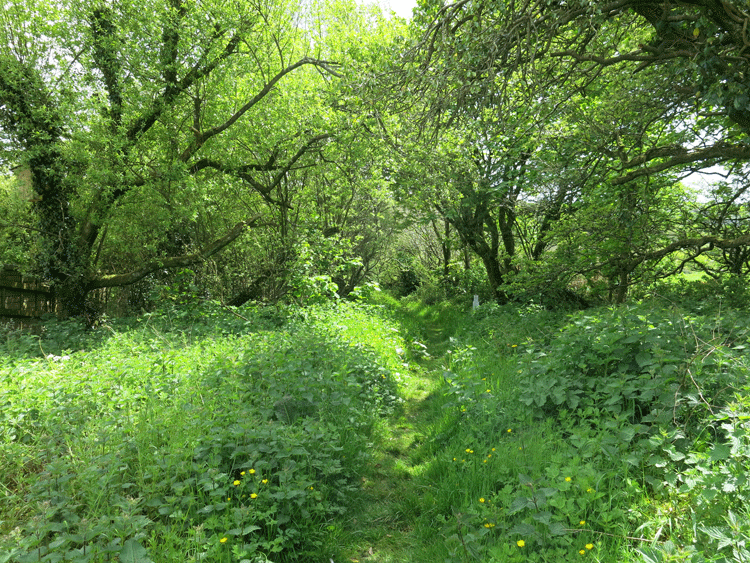 The path after Tresparrett starts off well, but drops down towards a stream and is
very muddy. The footbridge across the stream is awaiting repair.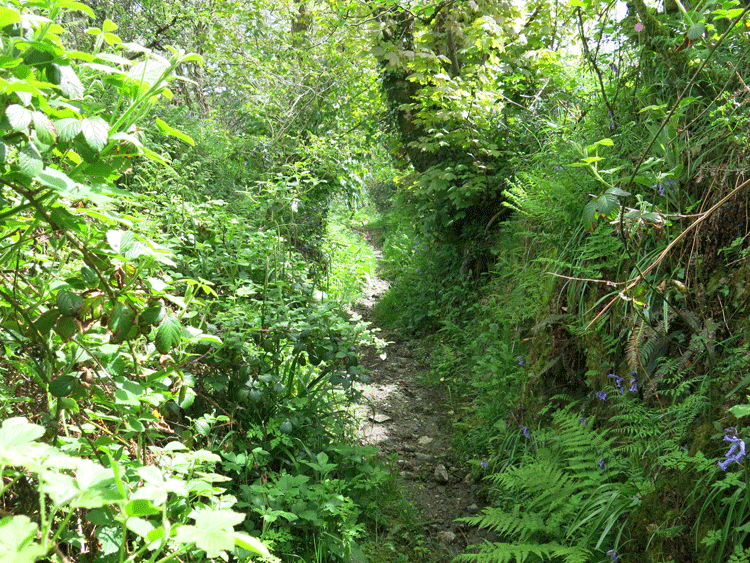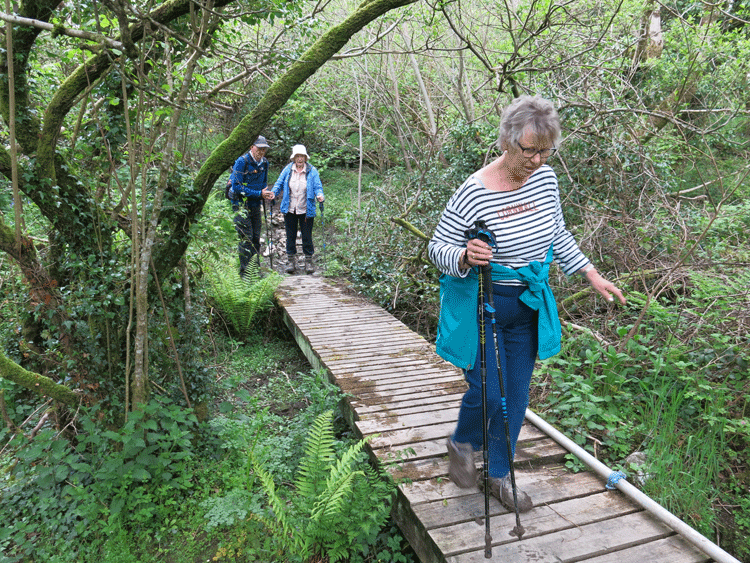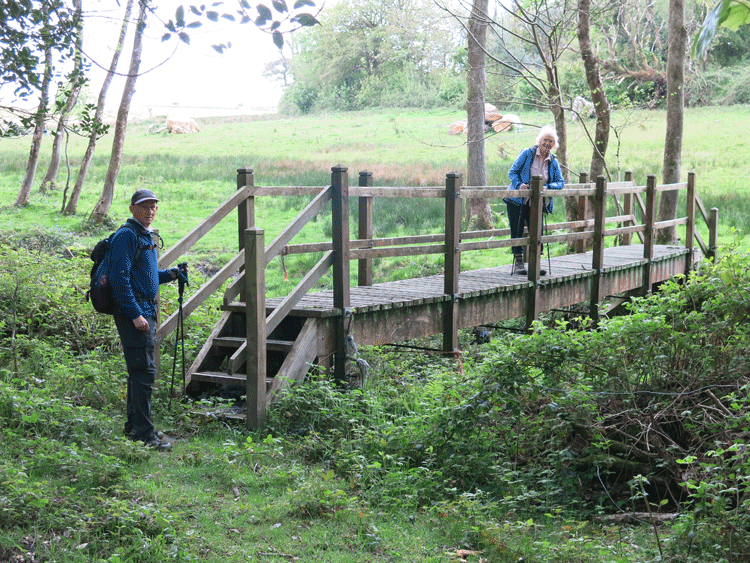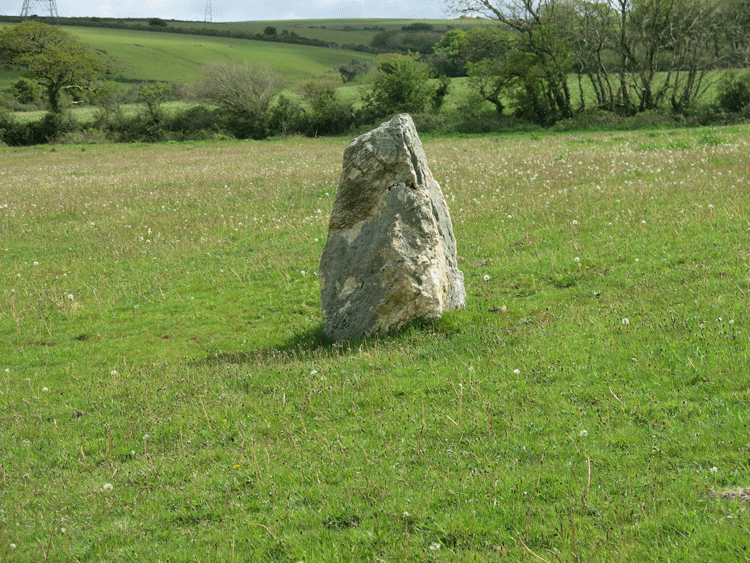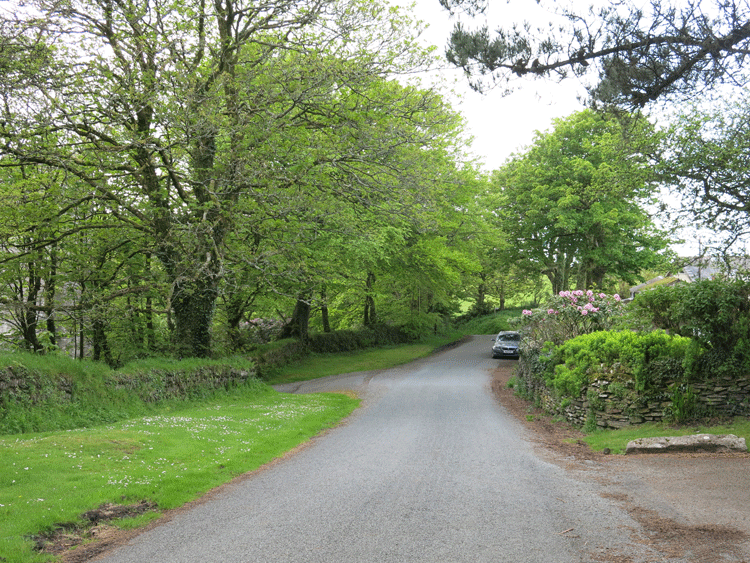 Returning to the car