Thursday 17th October 2019
Wine Tasting at Il Rigo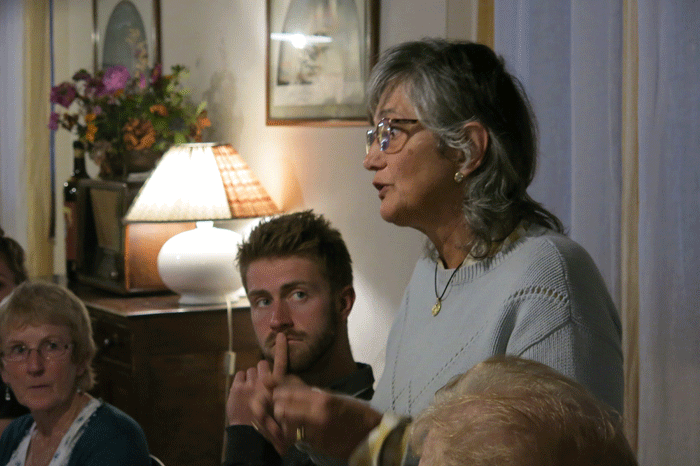 Lorenza explains the task in hand; to sample three local wines of differing age and price range and rank them. She explained the qualities to look for and that, as everyone has a different palate, our individual assessment would depend on our own preferences. If you like it, then it's good wine!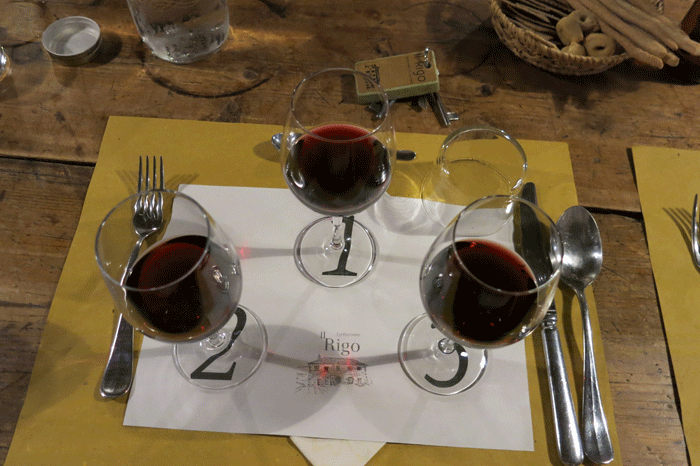 We were tasting the wines blind, simply numbered 1,2 and 3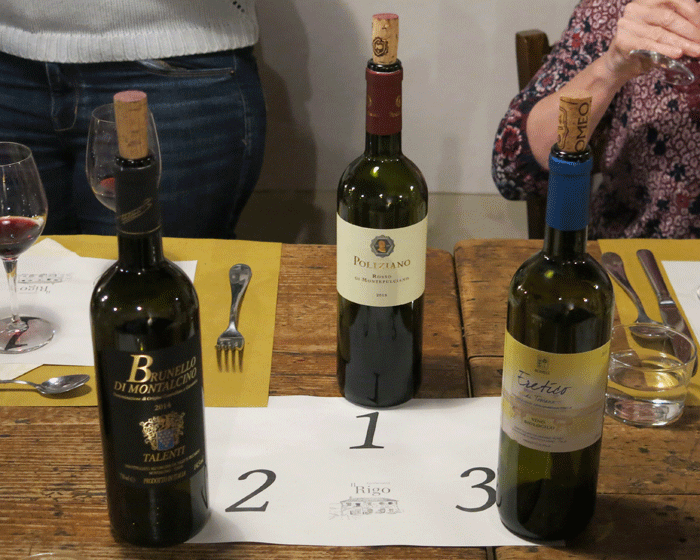 These were the wines that we were tasting, although we did not know what they
were and which was which until after the tasting
Poliziano, was born in 1961 when Dino Carletti bought the first 22-hectare nucleus moved by a romantic and passionate vision for his native land.
The company has grown over the years to reach the current 170 hectares all planted with vineyards. His name is a tribute to the humanist and poet Angelo Ambrogini (1454-1494), called the "Poliziano".In the 1990s international varieties were planted, but at the same time the local variety par excellence, the Sangiovese, which in the territory of Montepulciano is known as "Prugnolo Gentile", has been studied and exalted.

Price Estimate: 11 euro per bottle

The Winery was established in 1980, when Pierluigi Talenti bought the property and grounds in the sunny hills of Montalcino.

Situated in the South area of Montalcino, not far from the small medieval borough of S. Angelo in Colle, stands Pian di Conte, a beautiful building of antique origins, which looks on the gentle valley of the river Orcia and is the seat of the Talenti winery. At present the Winery owns a total of 40 hectares, 20 of which are vineyard (Brunello, Rosso di Montalcino and I.G.T.), 4 hectares olive-grove and the rest orchard, forest and sown ground.

Price Estimate: 45 euro per bottle

The Eretico is a wine from merlot and sangiovese grapes that compose it come exclusively organic vineyards.
The winemaking is the same as the Nobile: the grapes ferment for about two weeks, in small stainless steel vats and then aged for about 10-12 months in barrels.
The bottling and then bottle aging complete the production cycle of this wine that as a good traditionalist I decided to call Eretico- "Eretic" because it brings with it the " innovation" of the international variety. Despite this, the terroir effect predominates and gives to the wine a "classic" Tuscan personalty.

Grapes: Merlot and Sangiovese
Possibility of aging: 5- 7 years.

Price Estimate: 16 euro per bottle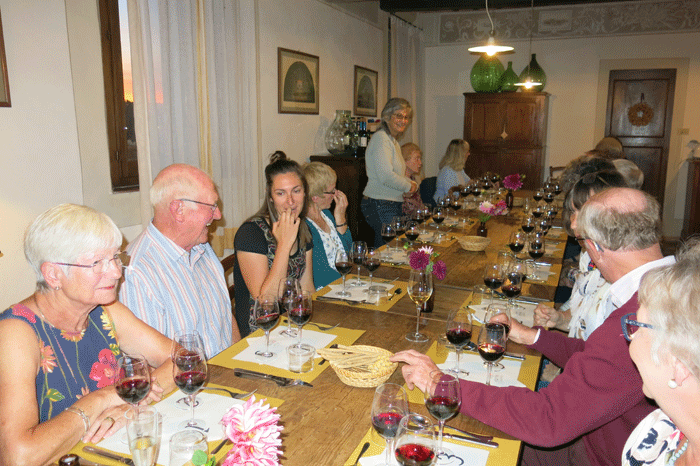 .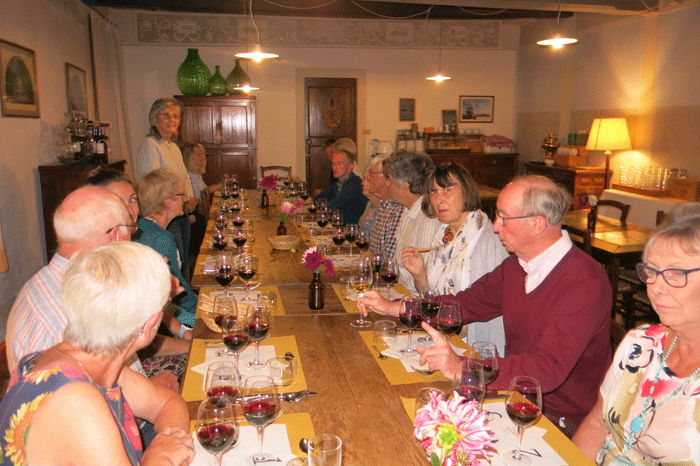 .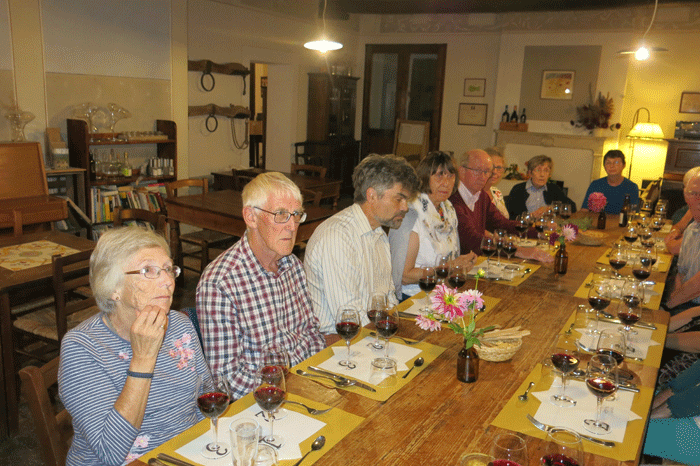 .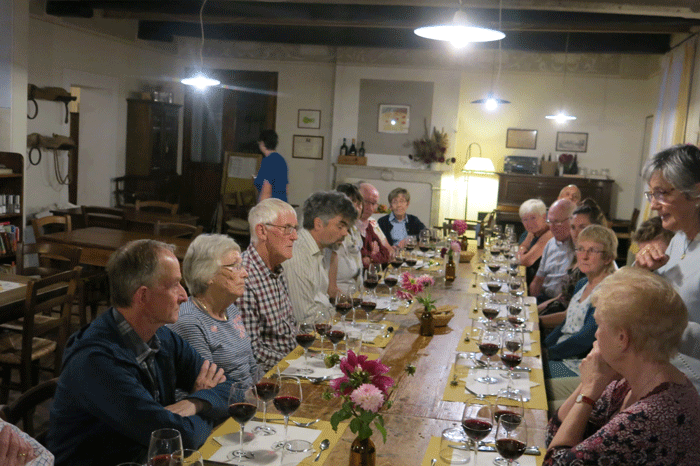 .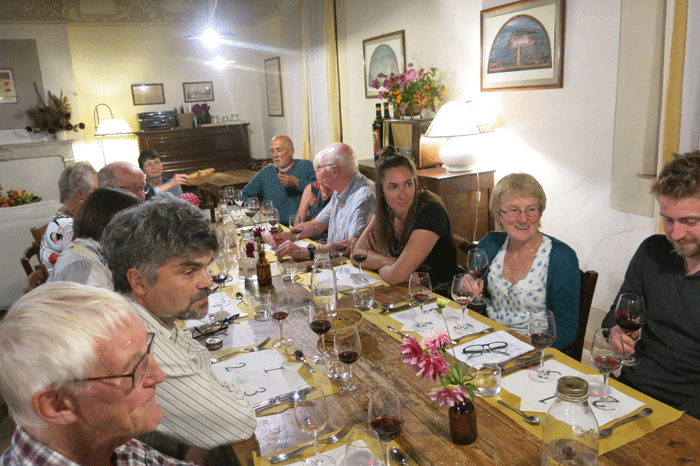 .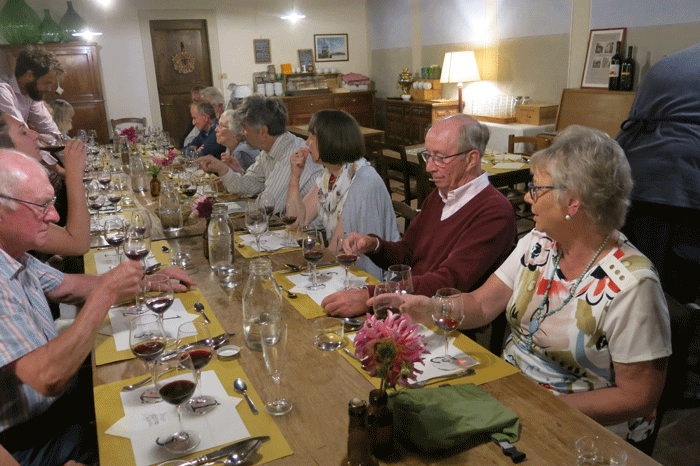 .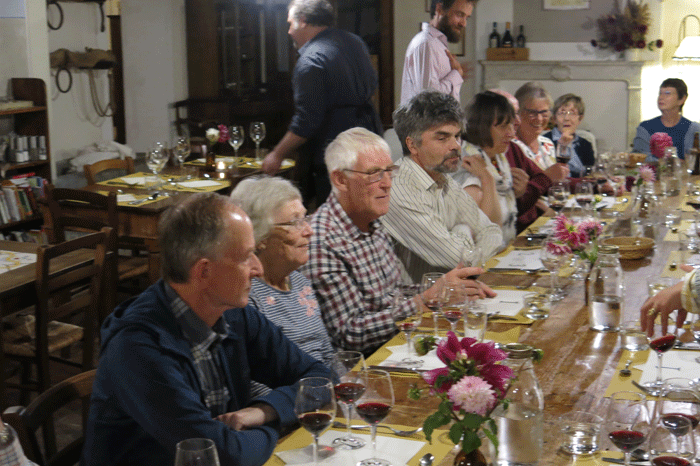 .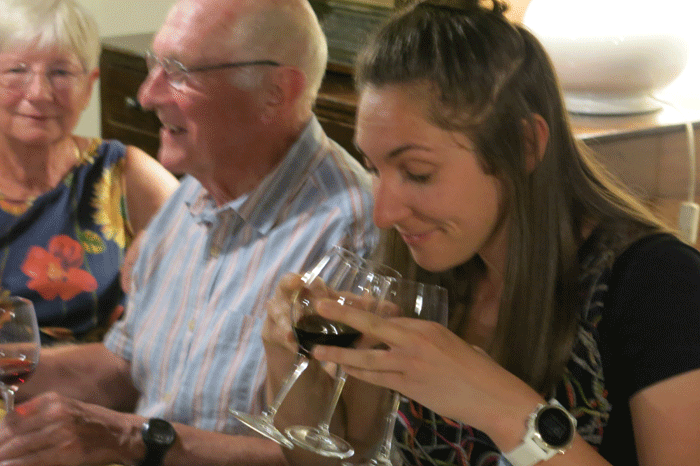 Claire demonstrating the Australian three-glasses-at-once technique!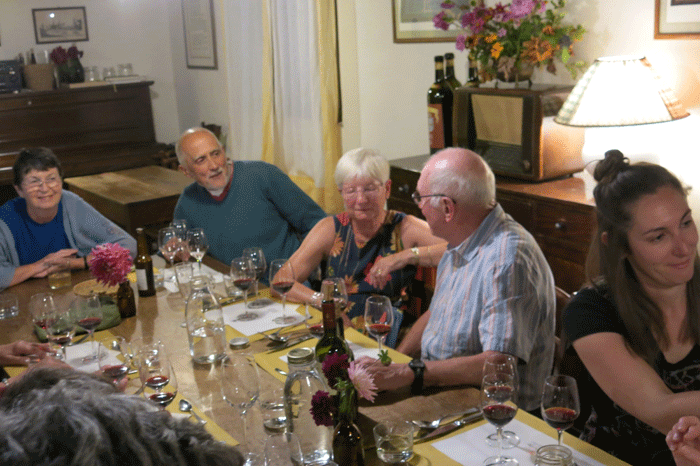 .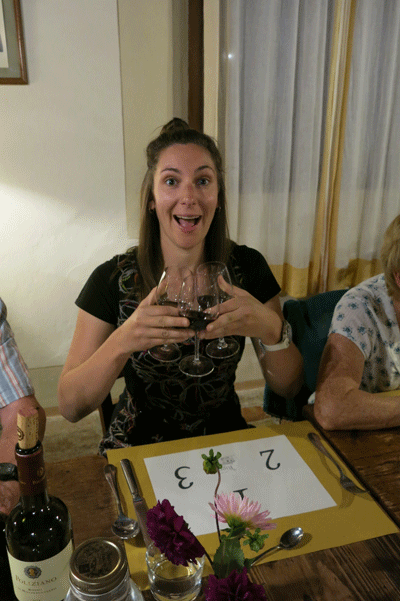 The Australian-technique seems to be working!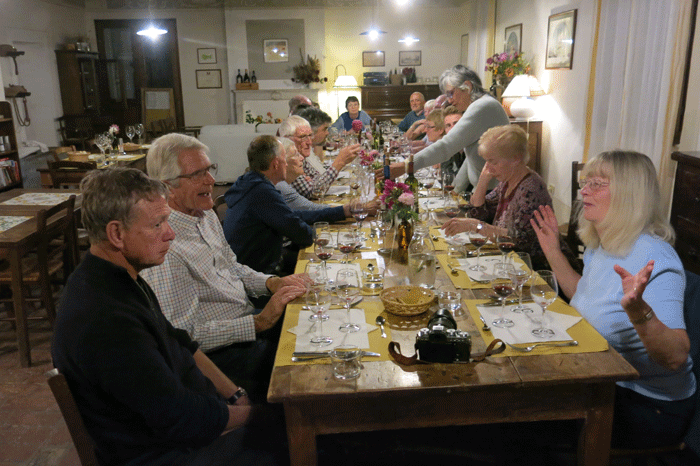 .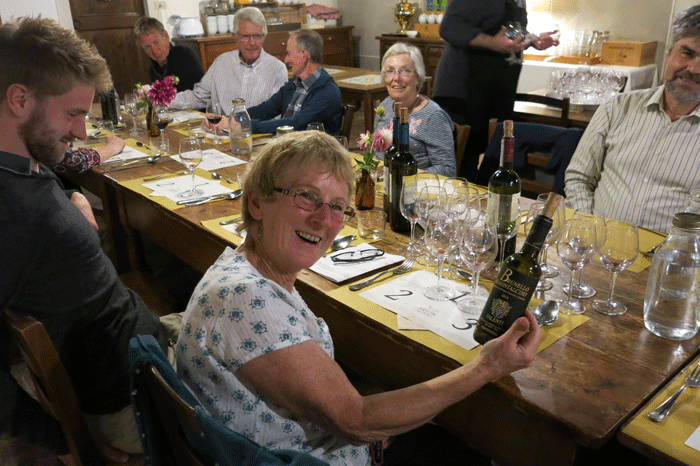 Aileen feeling happy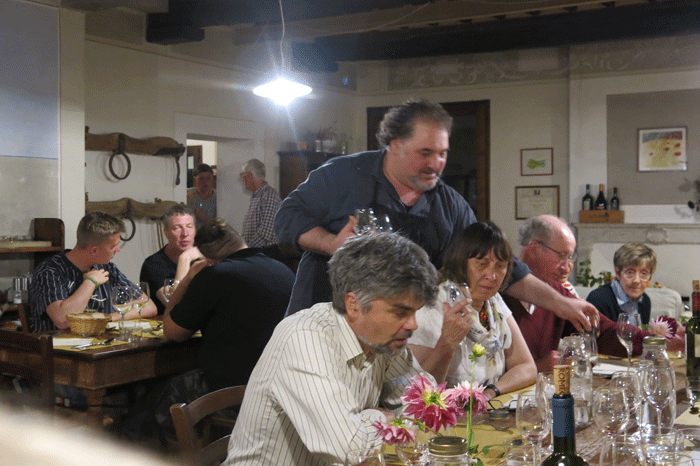 Our ever-present waiter Jean-Pierre quiettly going about his business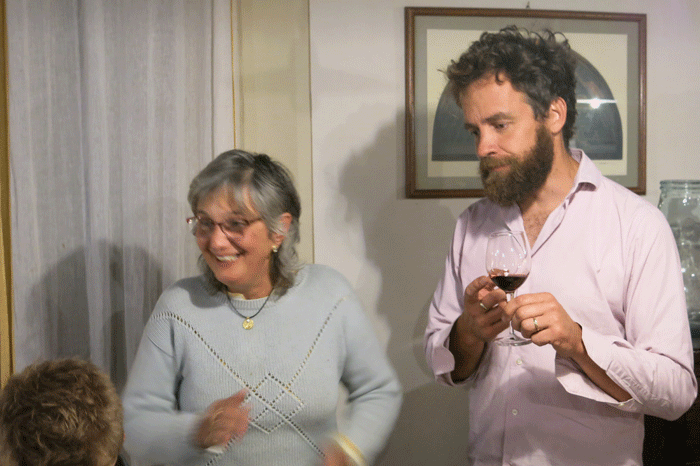 Finally Lorenza switched the glasses around and called in Matthias to see if he could tell which was which.
He passed the test with flying colours