Boadilla del Camino to Carrión de los Condes
25 km - 6.5 hours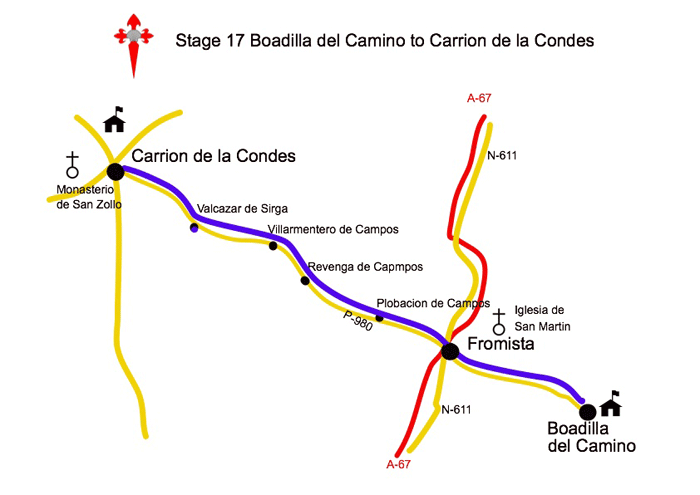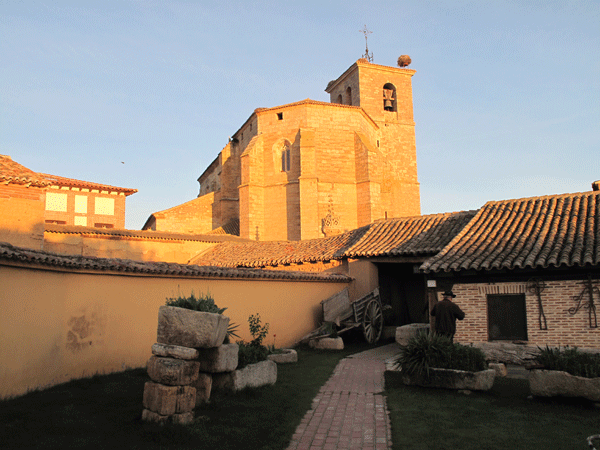 Leaving En El albergue early morning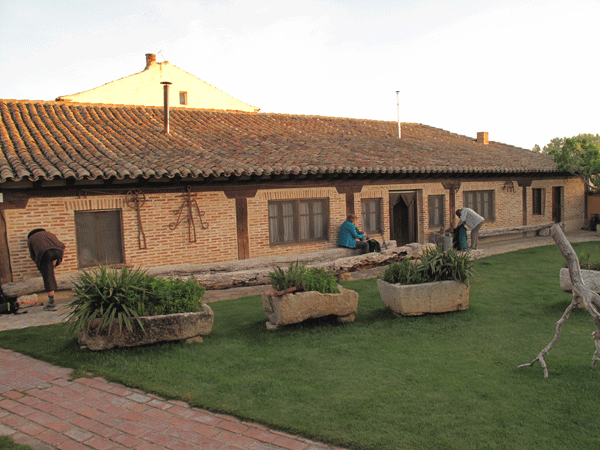 The sleeping quarters are in a converted barn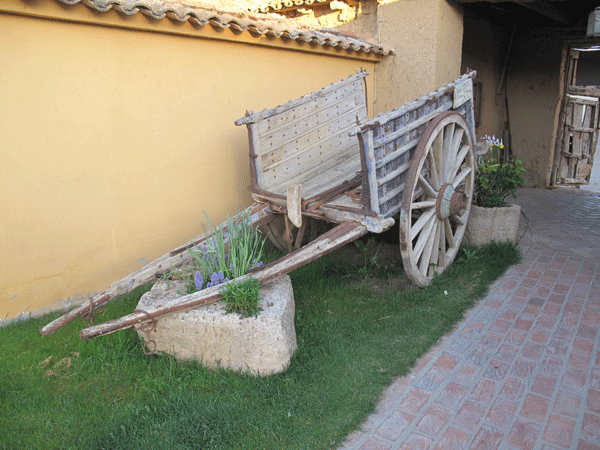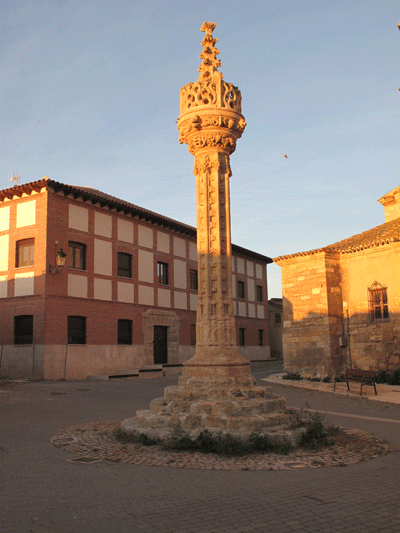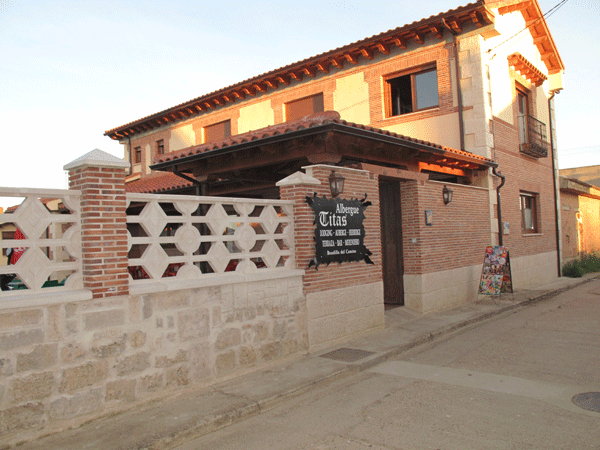 A new albergue in Boadilla, "Albergue Titus"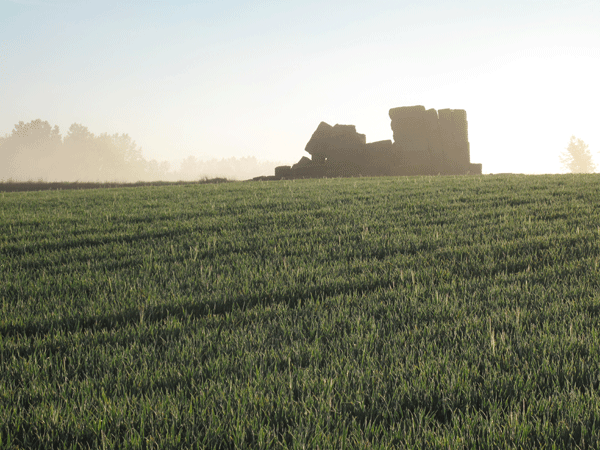 A misty morning as I head towards the canal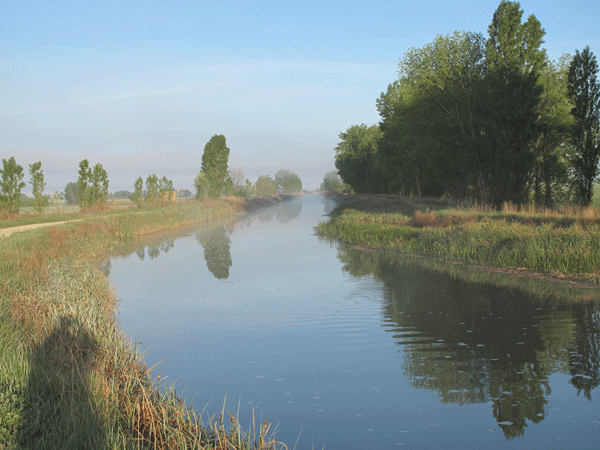 Canal de Castilla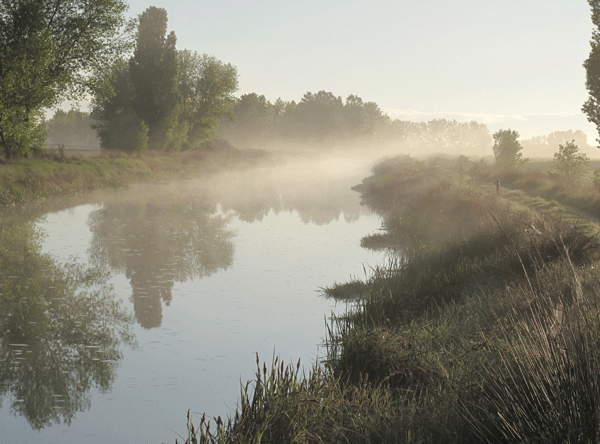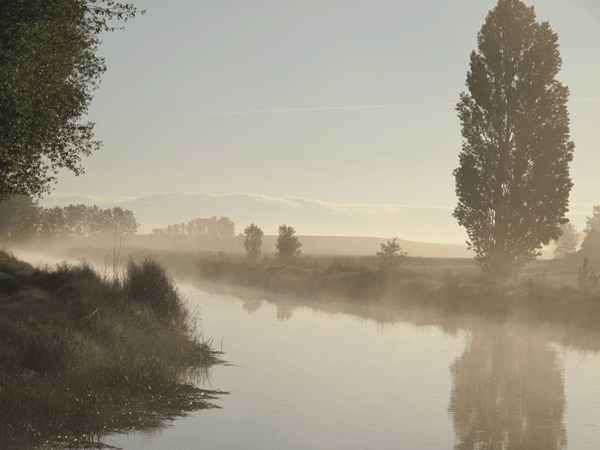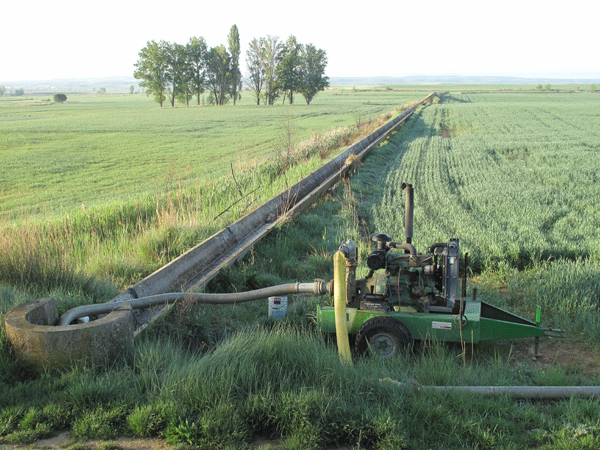 Irrigation system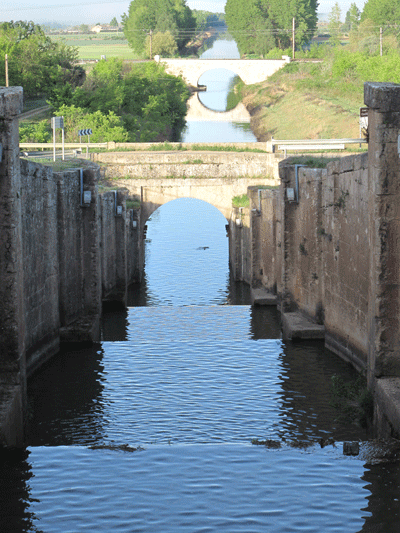 The locks at Frómista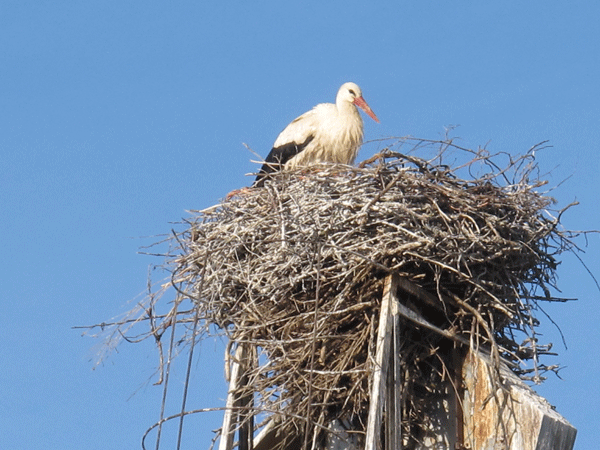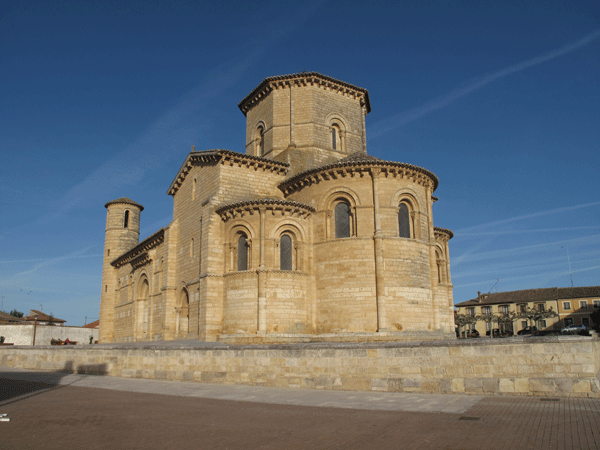 The Romanesque church at Frómista
(More detailed notes on next page)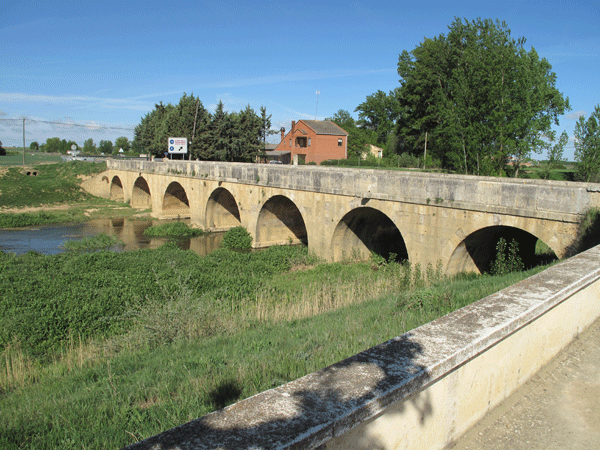 Bridge over the river Ucieza. The traditional Camino route goes over this bridge and along the
road to Villalcazar de Sirga and Carrion de los Condes. However, there is a much nicer
alternative route to the right through Villovieco and along the river.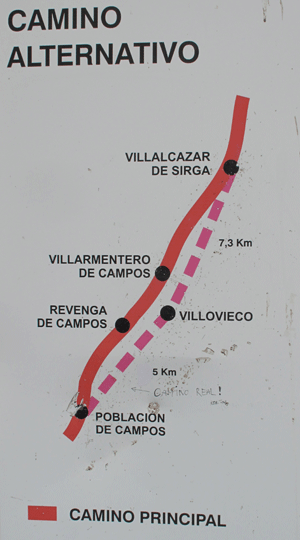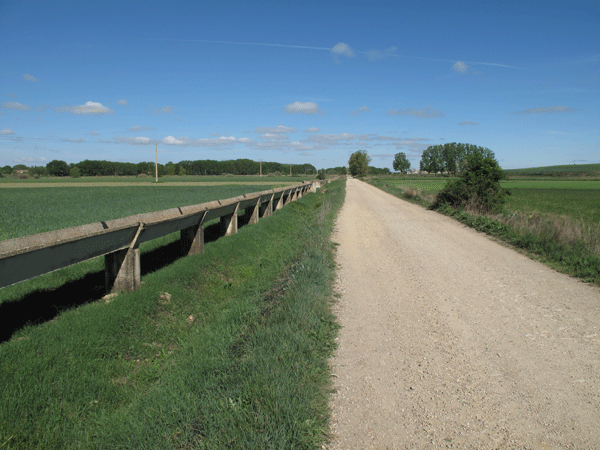 Alternative route through Villovieco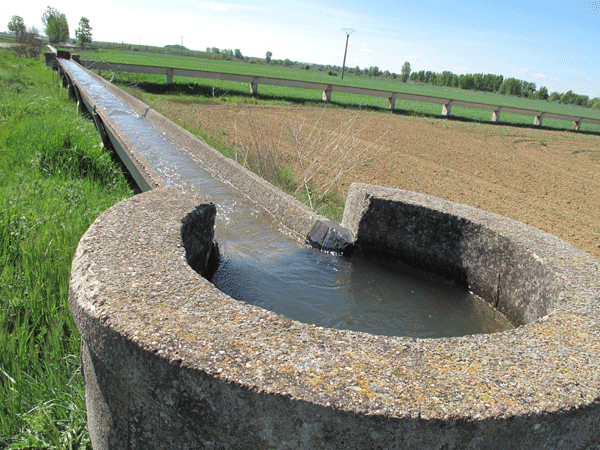 Irrigation system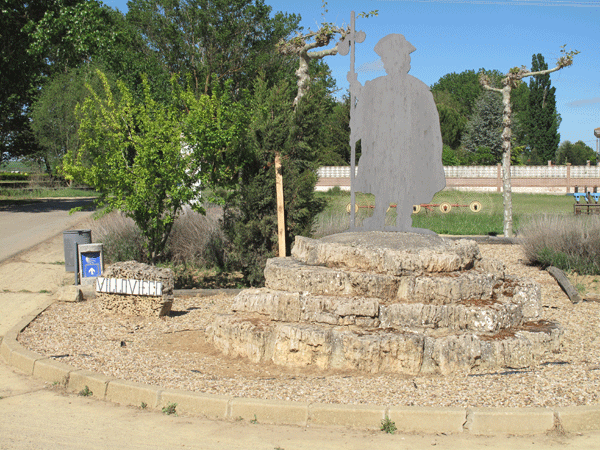 Villovieco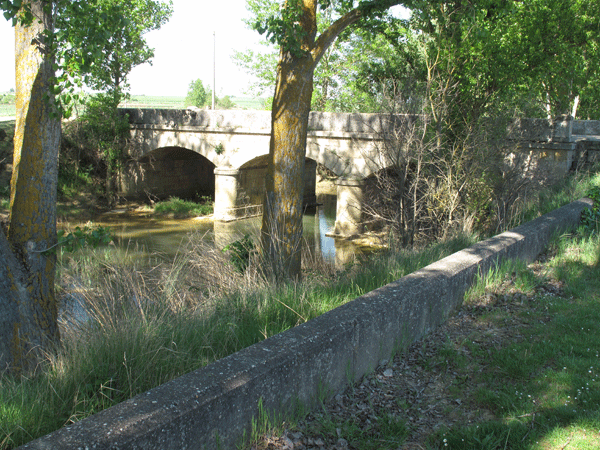 The path goes over the River Ucieza to the south-west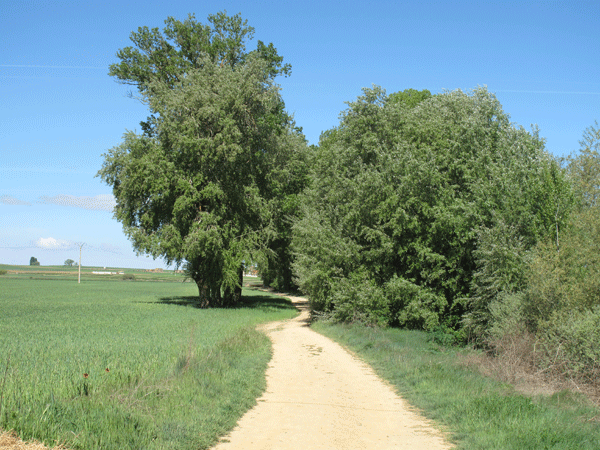 A much nicer route, with the shade from the trees and the cool breeze from the river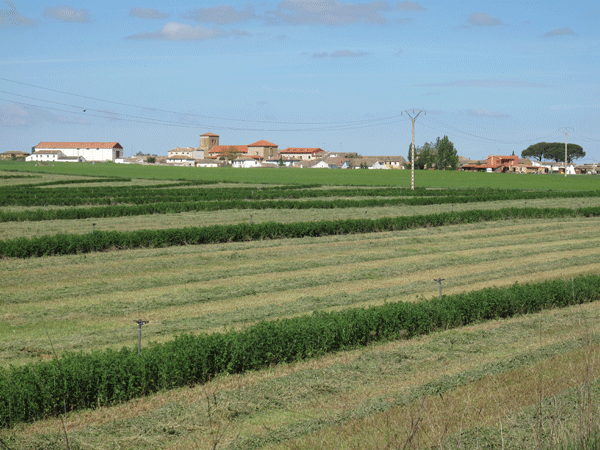 To the left you can see pilgrims making slow progress up the road towards Villarmentero de Campos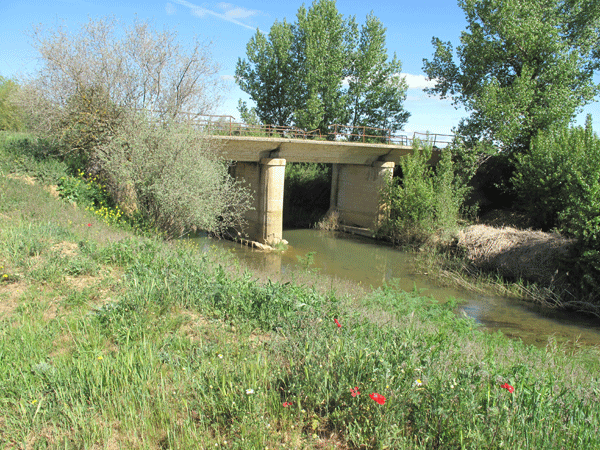 Eventually you come to a bridge with a lane leading off to the left to Villarmentero de Campos.
It is tempting to turn left.... but don't.... keep straight along the river to Villalcázar.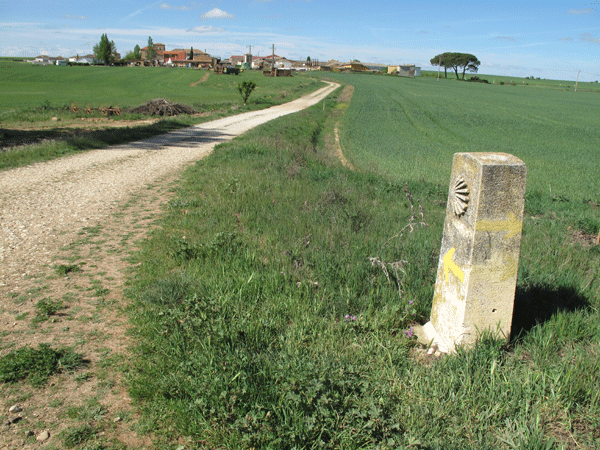 Don't be tempted to take the lane towards Villarmentero de Campos and the main road!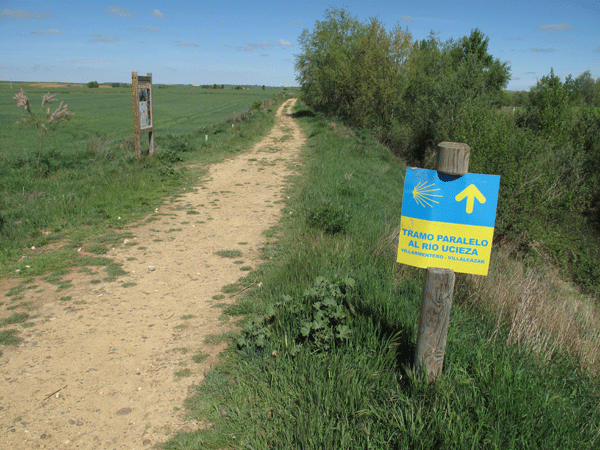 Keep straight on!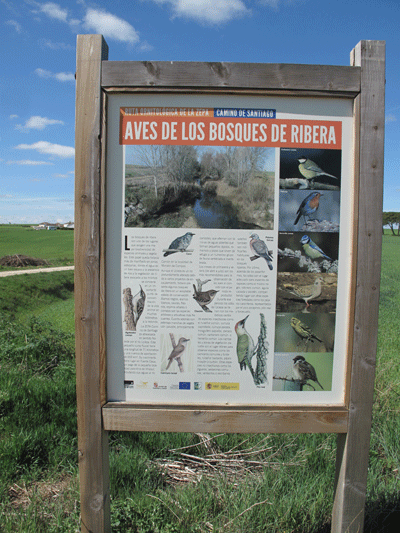 Birds you may see along the river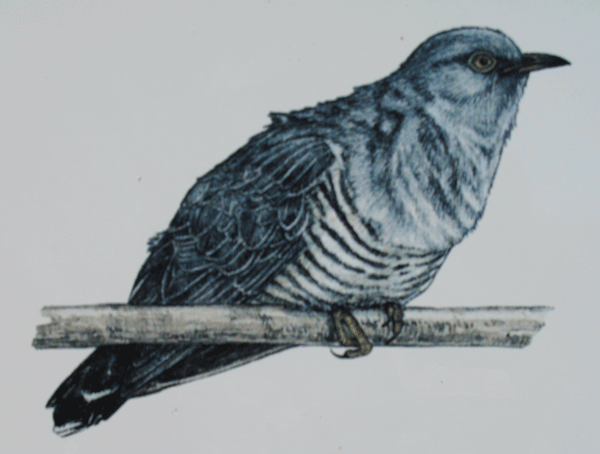 This is especially for Dianne...... this is what a cukoo looks like!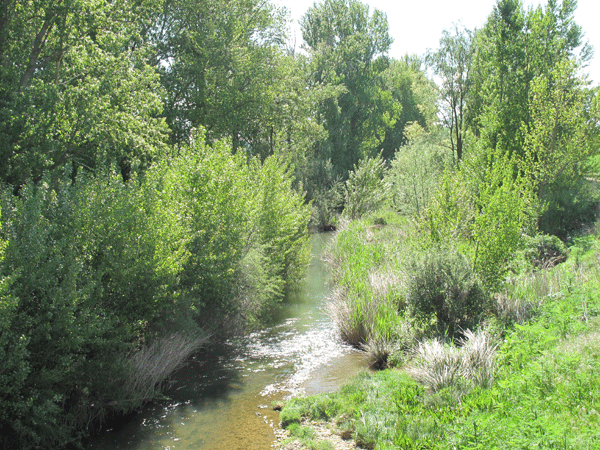 The river is alive with frogs croaking and birds tweeting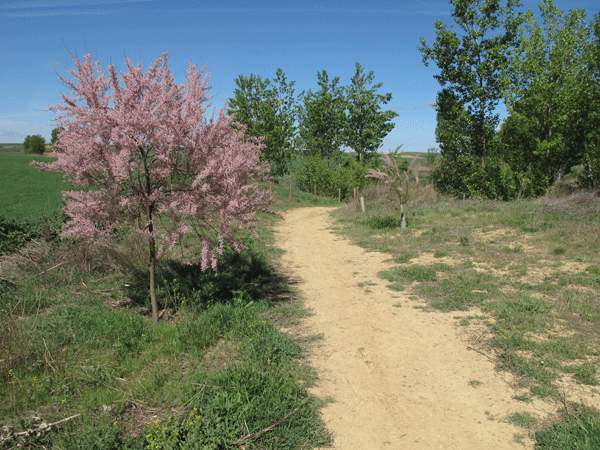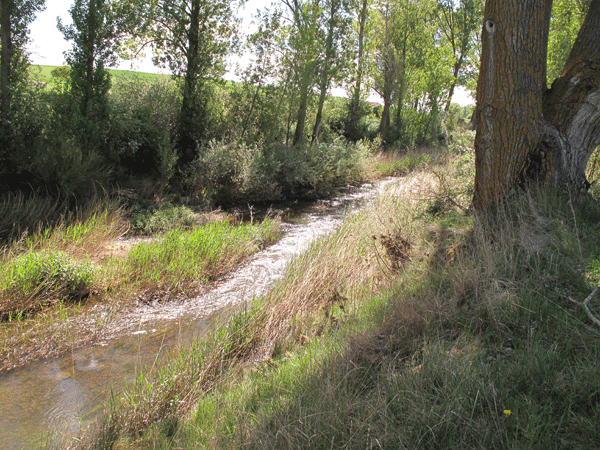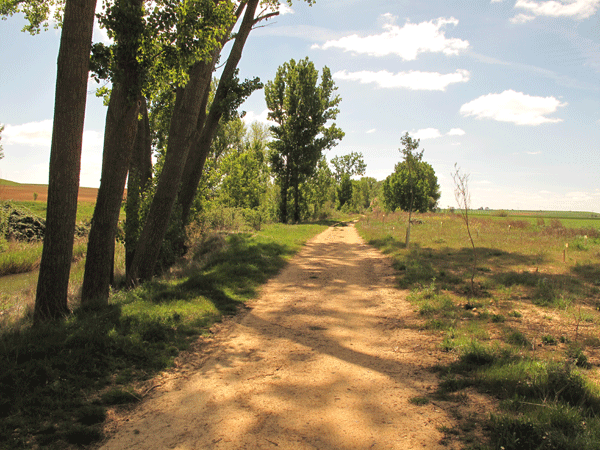 Looking back along the path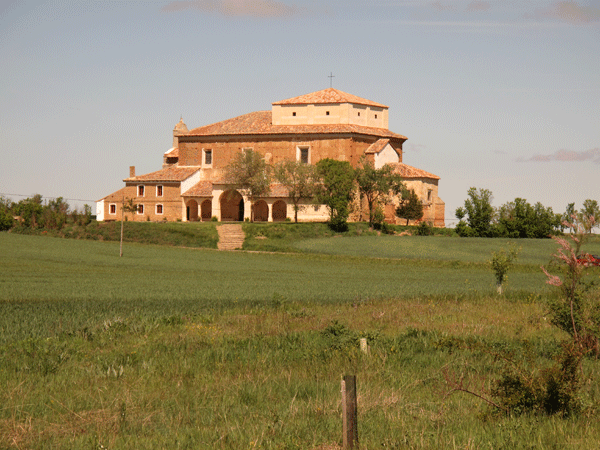 Turn left along the road to Villalcázar at the Ermita de la Virgen del Rio hermitage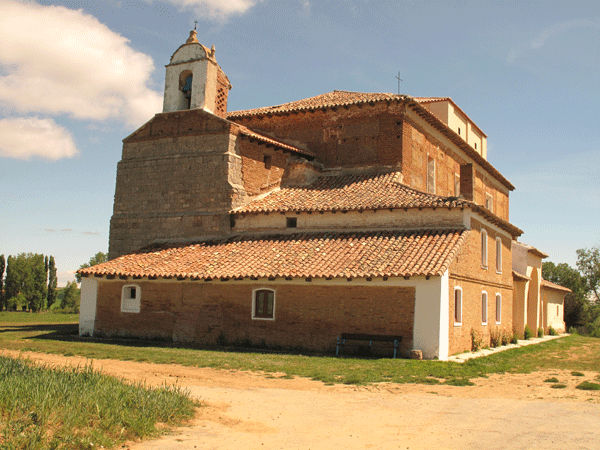 Ermita de la Virgen del Rio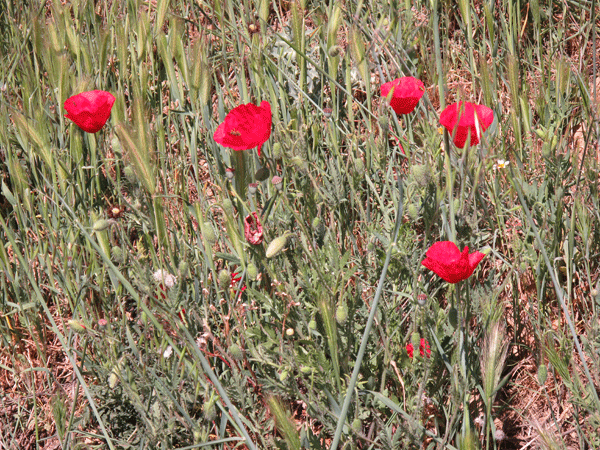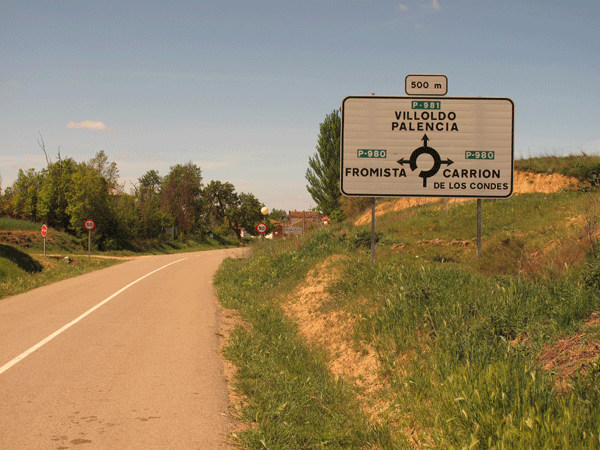 Approaching Villalcázar de Sirga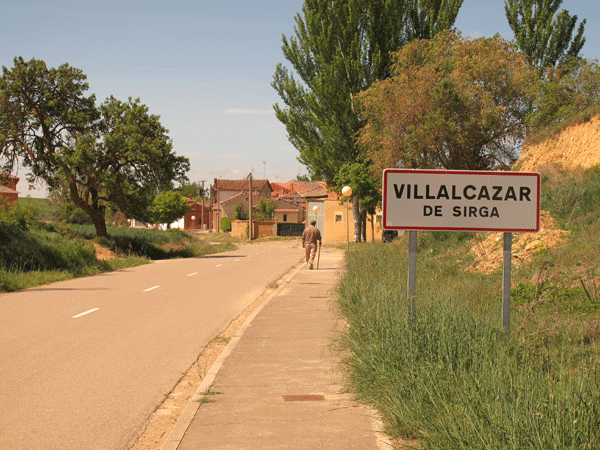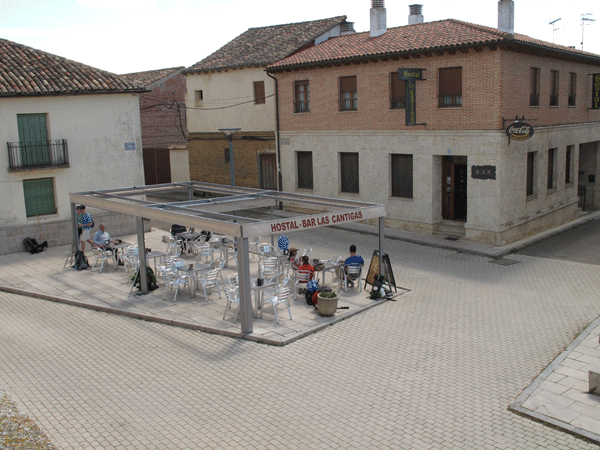 Las Cantigas cafe in Villalcázar de Sirga, a welcome resting place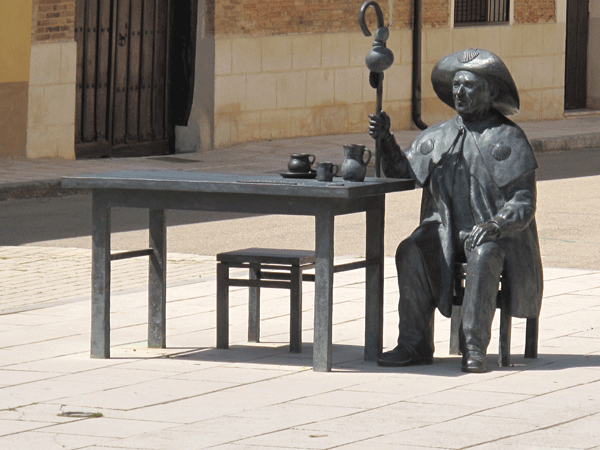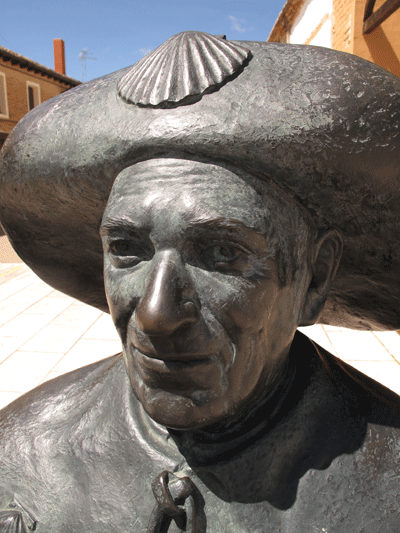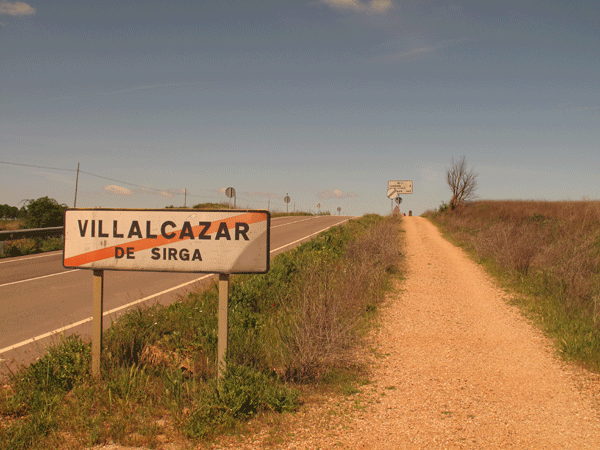 Leaving Villalcázar along the road towards Carrion de los Condes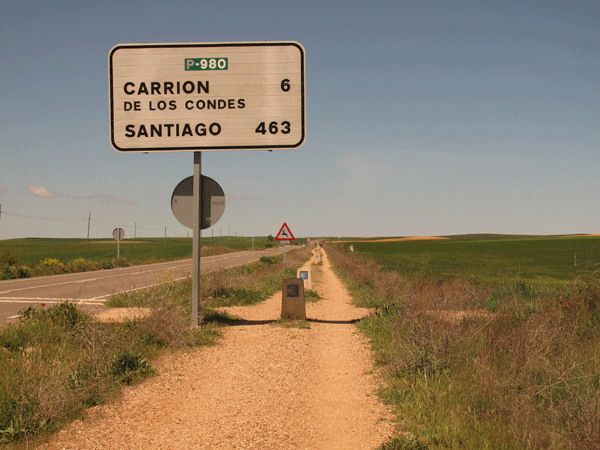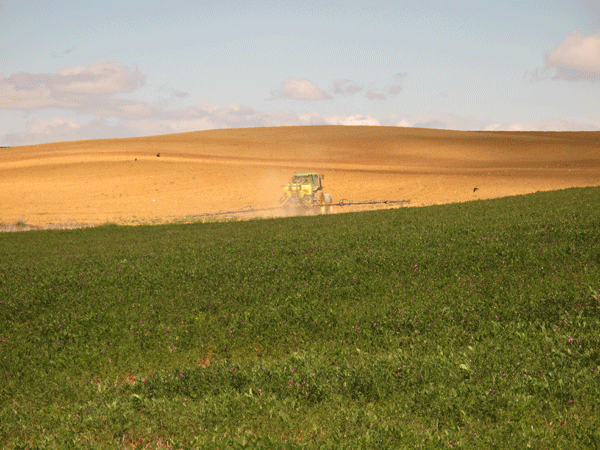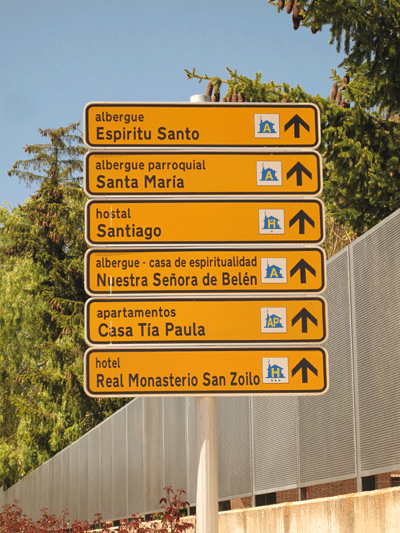 Plenty of accommodation in Carrion de los Condes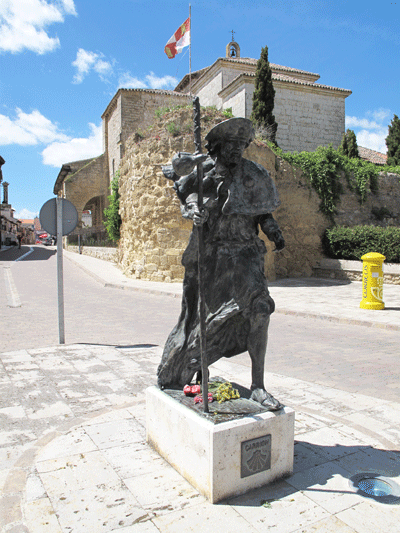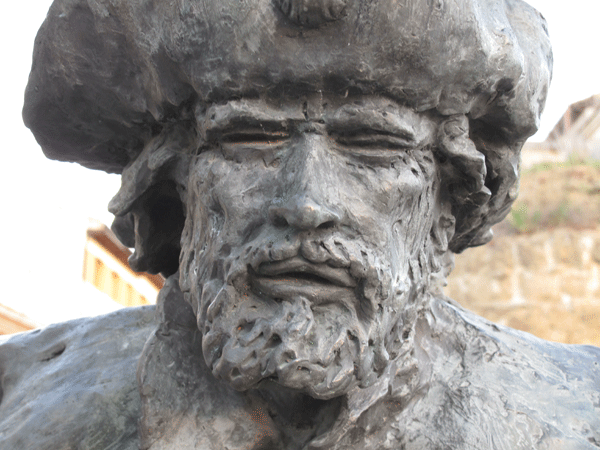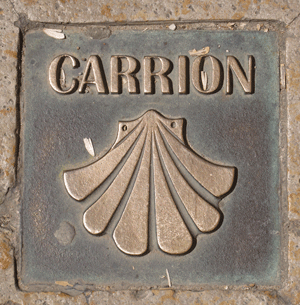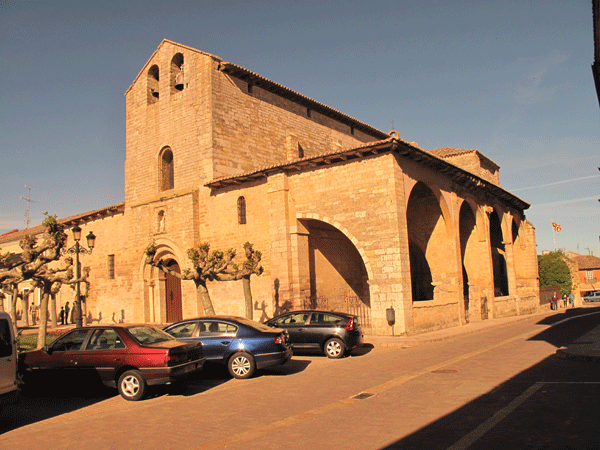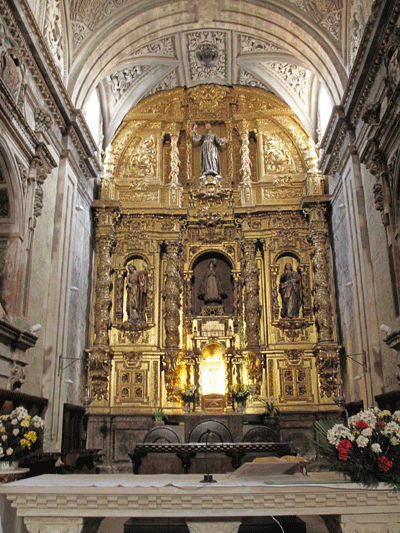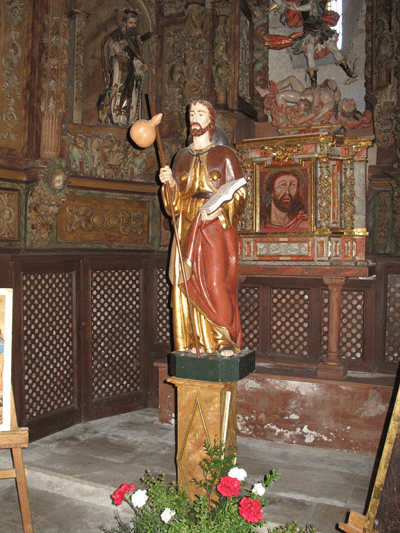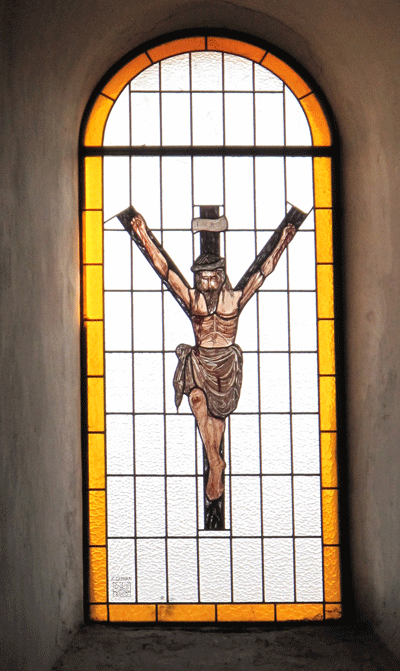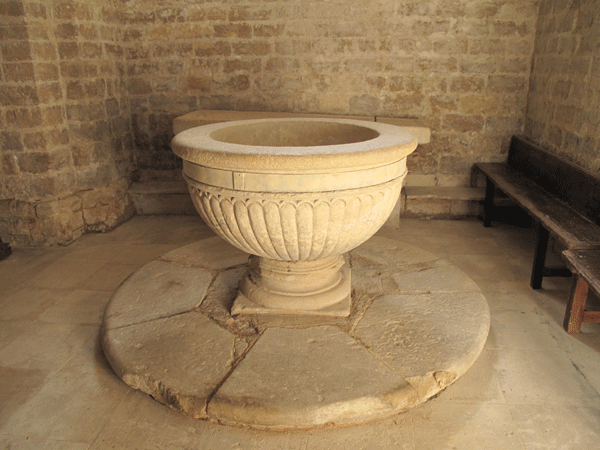 Accommodation Notes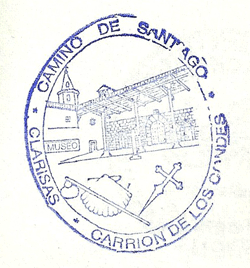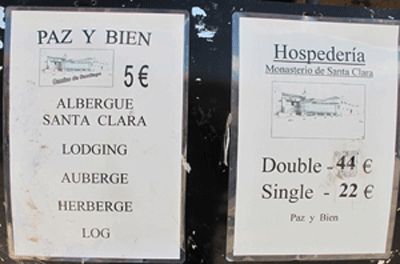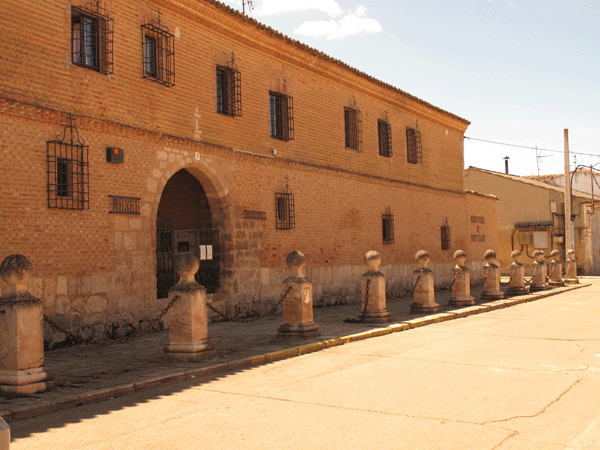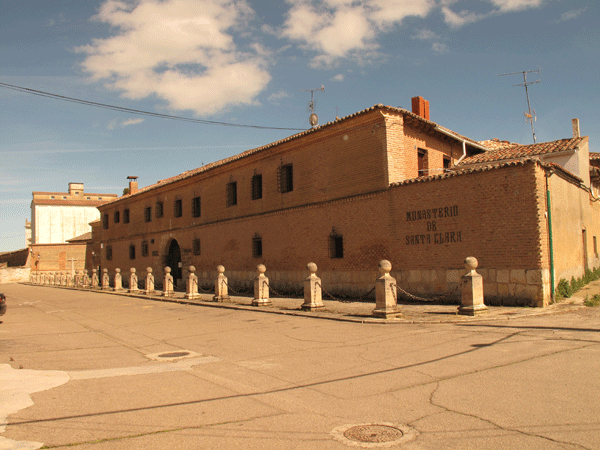 Monastery Santa Clara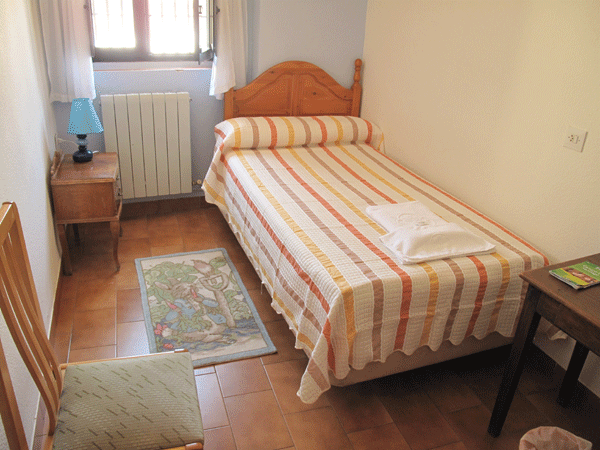 Single room with en suite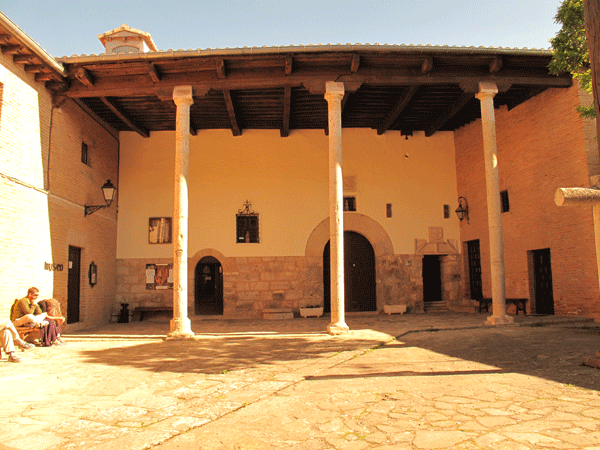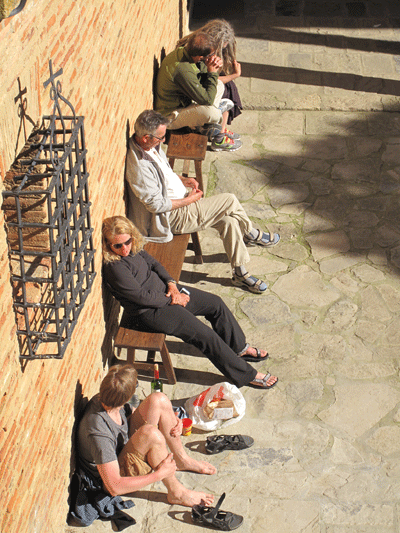 Pilgrims enjoying the sun at Santa Clara