Terradillos de los Templarios to El Burgo Ranero
31.7 km - 7 hours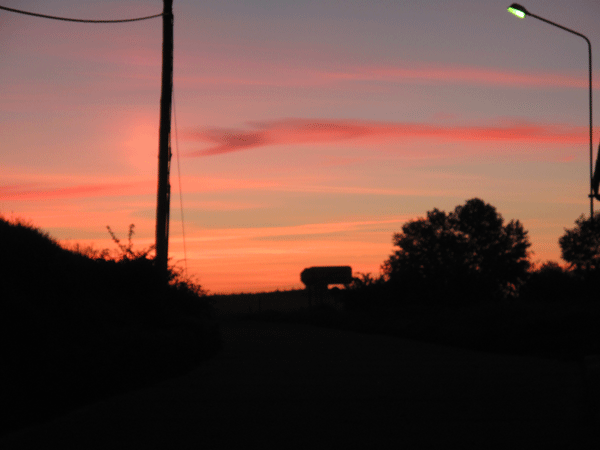 Leaving Terradillos early morning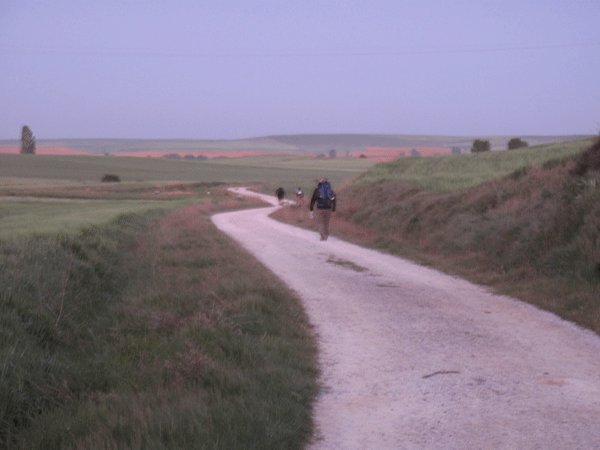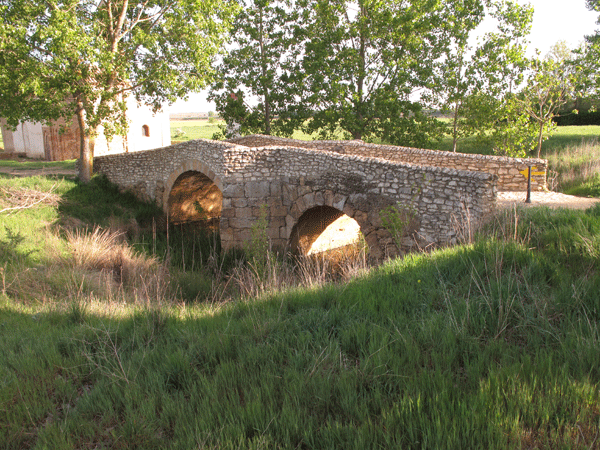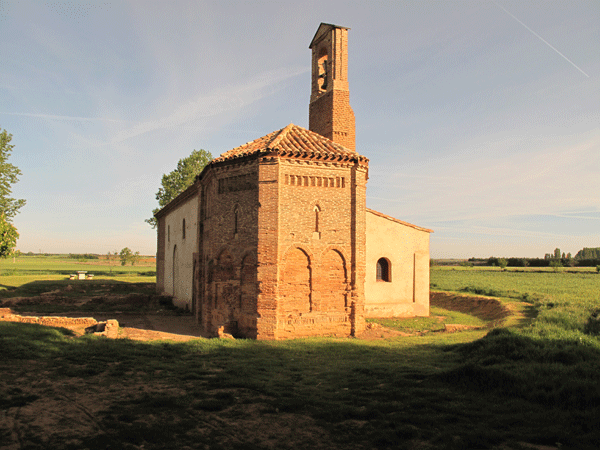 La Ermita de la Virgen del Puente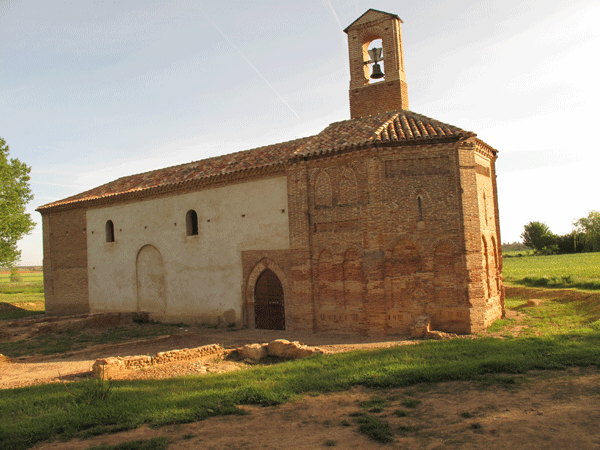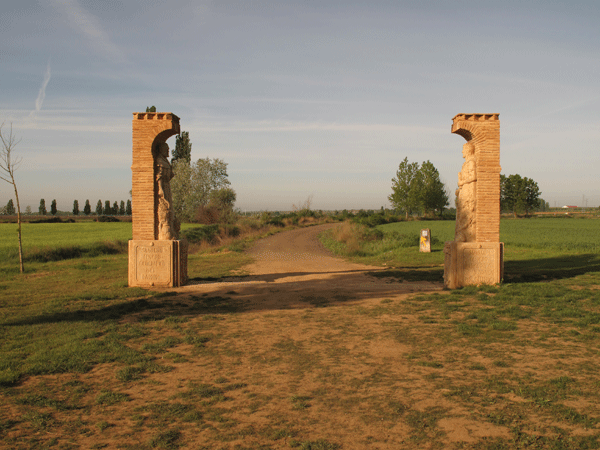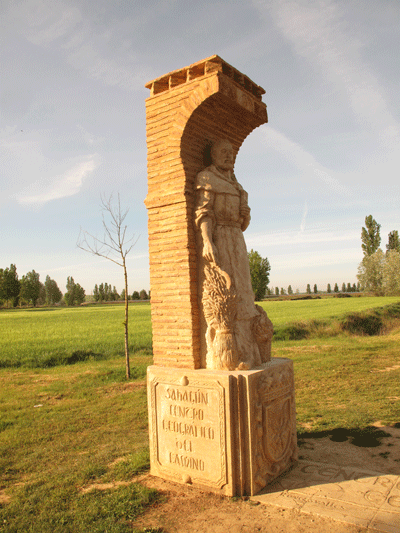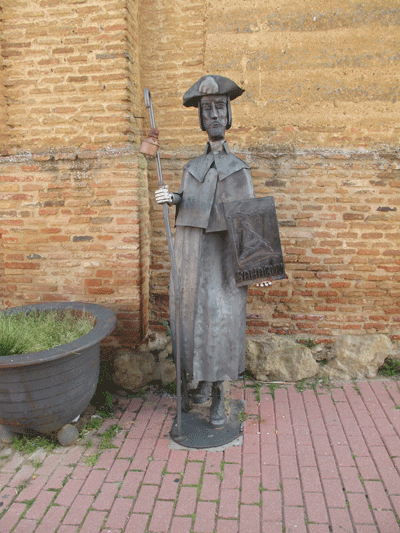 Sahagún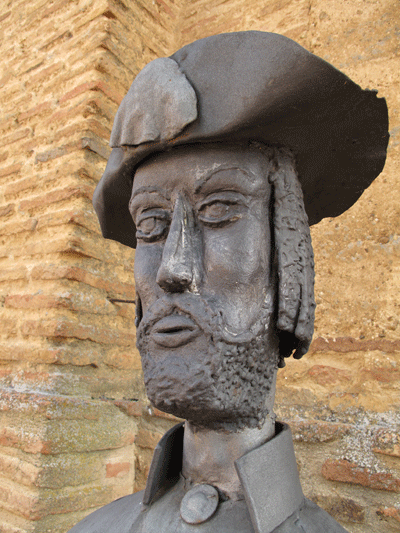 Sahagún is the main town of the Leonese section of the Tierra de Campos comarca, and is notable for containing some of the earliest examples of the mudéjar style of architecture. The initial town arose due to the adjacent Benedictine monastery consecrated to the saints Facundus and Primitivus. The name Sahagún putatively derives from an abbreviation and variation on the name San Fagun ("Saint Facundus").

Mudéjar ( Arabic: "one who remains behind ") is the name given to individual Moors or Muslims of Al-Andalus who remained in Iberia after the Christian Reconquista but were not converted to Christianity, unlike Moriscos who had converted. It also denotes a style of Iberian architecture and decoration, particularly of Aragon and Castile, of the 12th to 16th centuries, strongly influenced by Moorish taste and workmanship.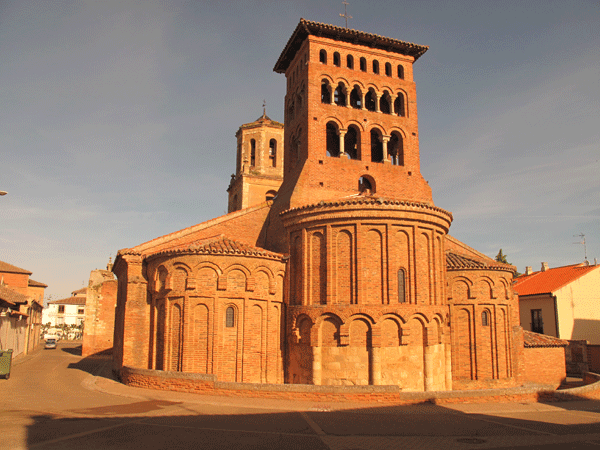 The Church of San Tirso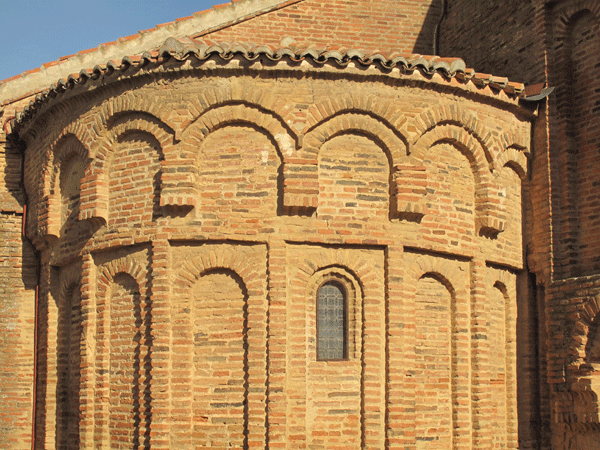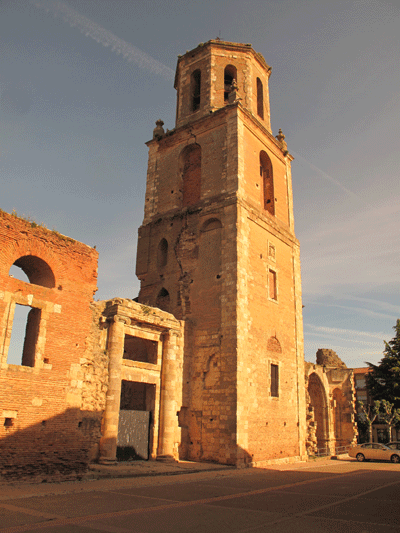 Torre del Reloj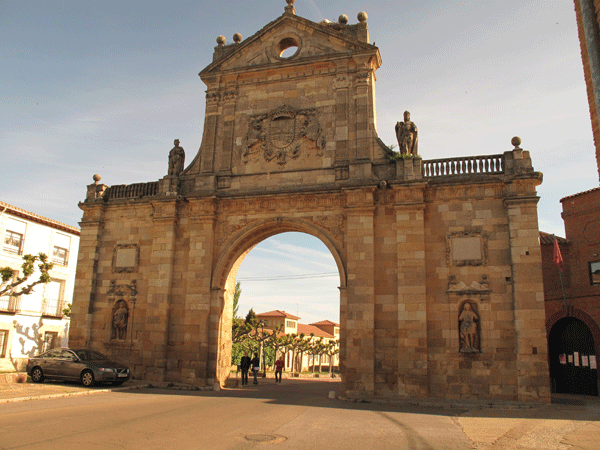 The Arch of San Benito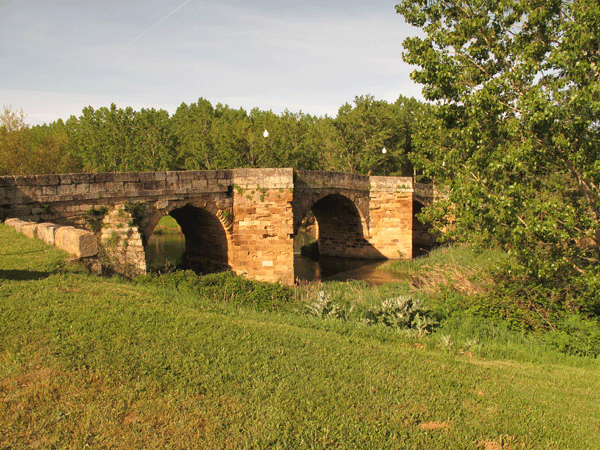 The Roman Bridge over the River Cea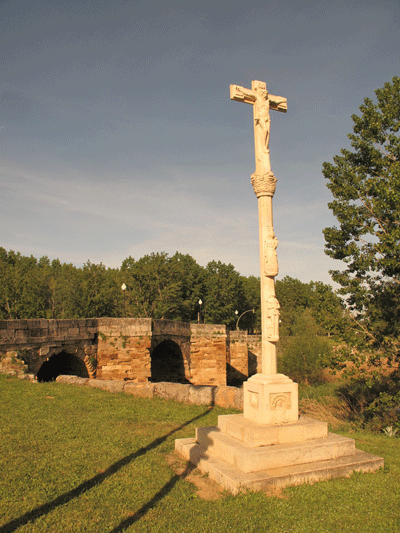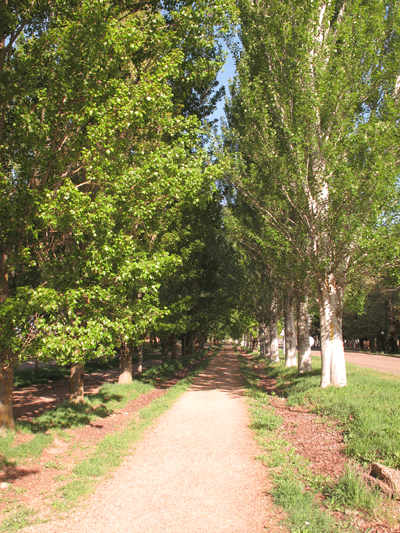 Leaving Sahagún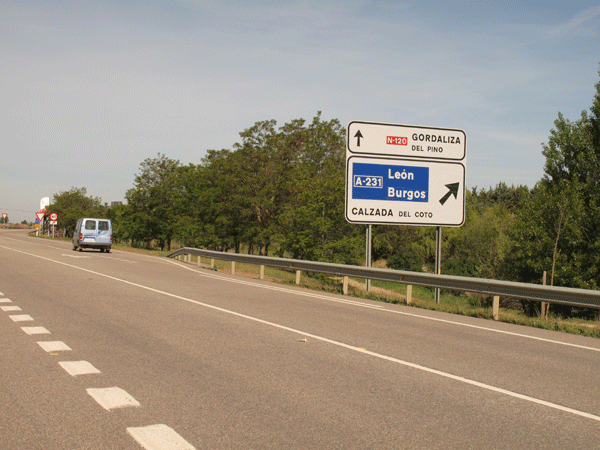 At this point you have to decide whether to stick to the left hand side of the main
road and head for Bercianos, or whether to cross the bridge and head for Calzada de Coto
and the Roman road, the Via Romana. I headed for Bercianos as I did in 2013.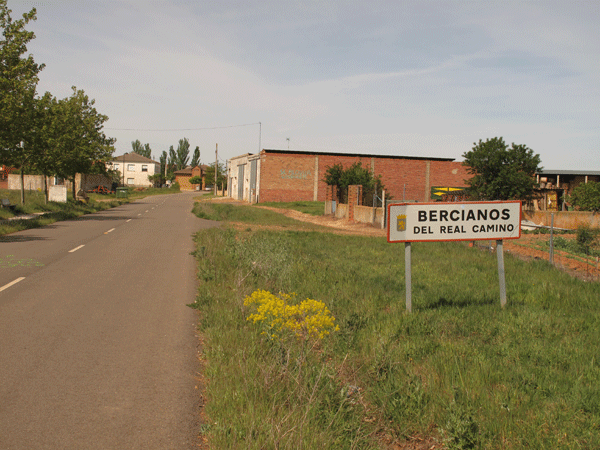 Entering Bercianos. The sun was shining and there was no smell of muck spreading as there
had been last year........ I was left with a much better impression of Bercianos than in 2013.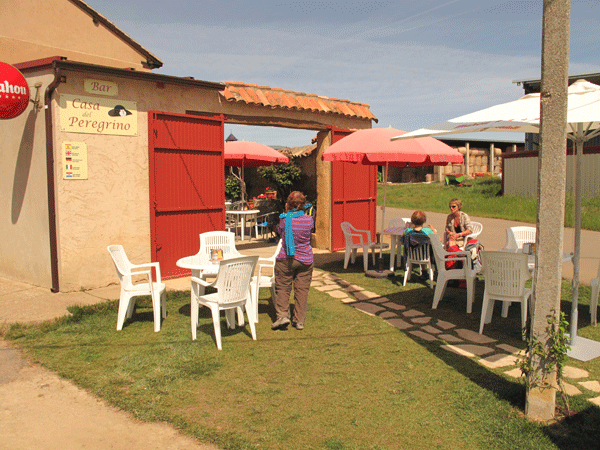 "Casa de Peregrino" bar & cafe in Bercianos. Apparently it has been open for three
years but I did not remember it from 2013.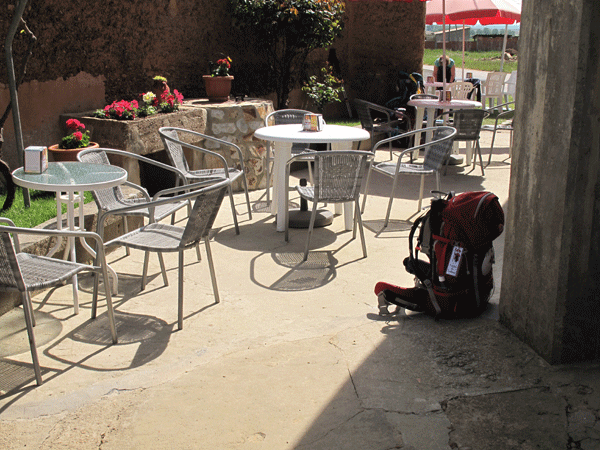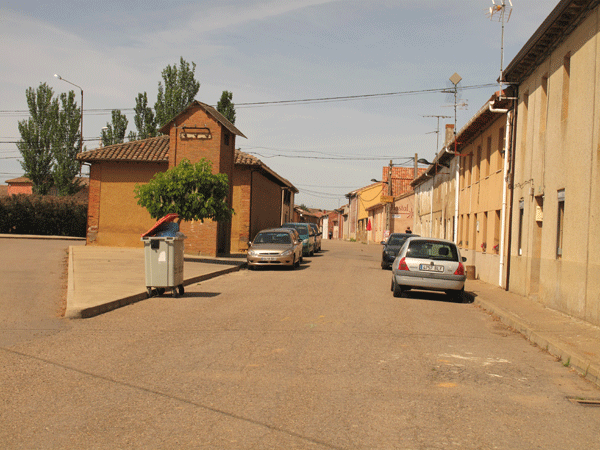 Bercianos main street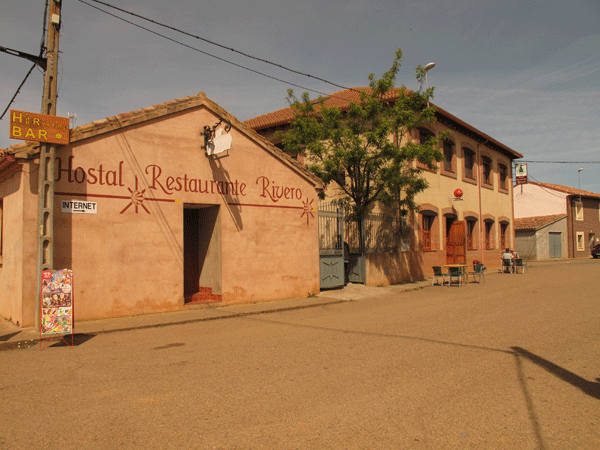 Hostal Restaruante Rivero in Bercianos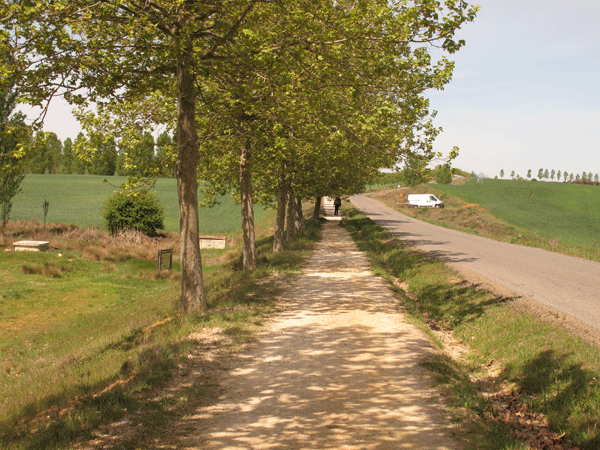 Heading towards El Burgo Ranero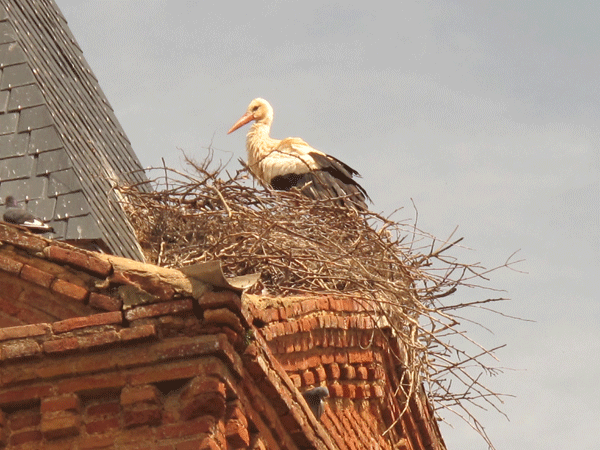 El Burgo Ranero
Accommodation Notes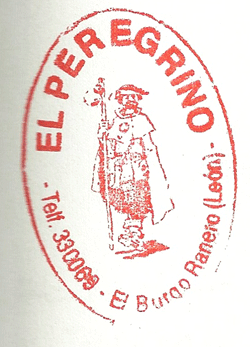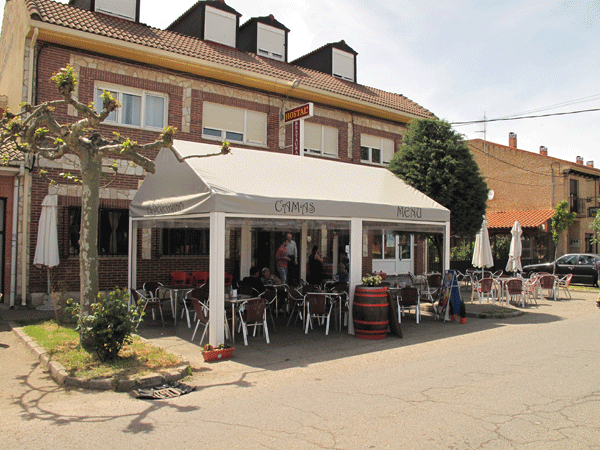 Hostal El Peregrino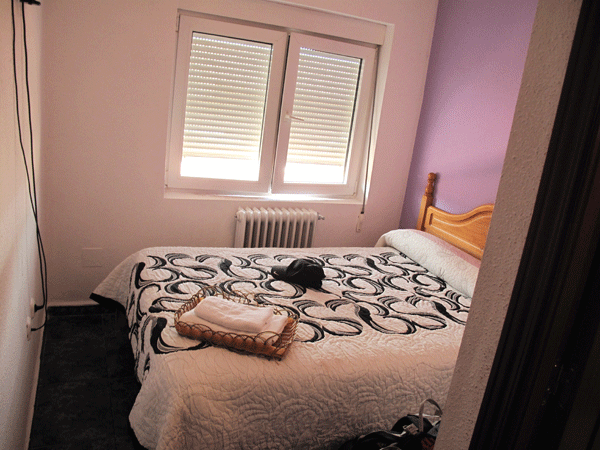 My single room with ensuite for Euros 30 per night