León to Santiago de Compostela
You would expect there to be a high speed train from León to Santiago de Compostela, and that you could do the journey in two and a half to three hours. There is only one problem. Mountains! There is a train service, but there are few trains per day and it takes a minimum of five and a half hours. The 14-20 p.m. train was scheduled to reach Santiago by 19-29 hrs, but it was more like 8 p.m. by the time that we arrived.

The cost of a single ticket was Euro 34.30, and the train left from platform 4.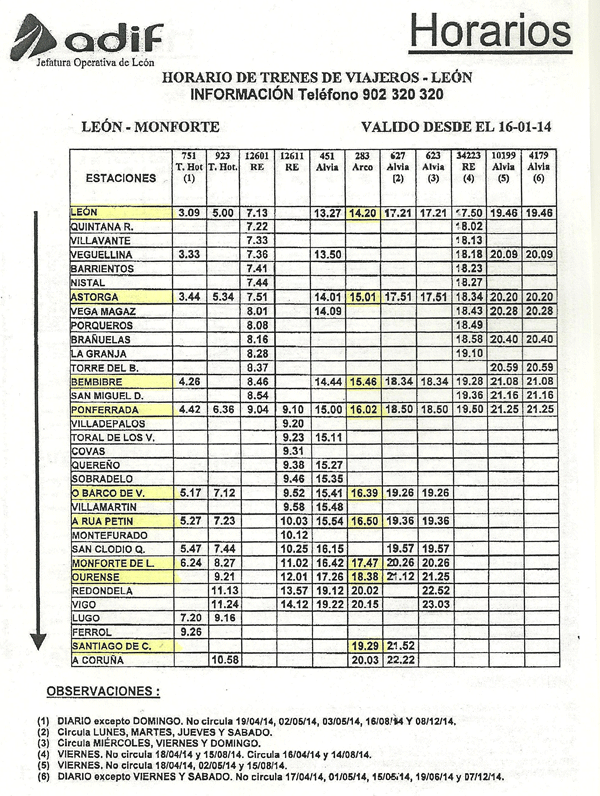 Route of the railway from Ponferradato Orense along the Canyon of the River Sil (Gargantas Del Sil).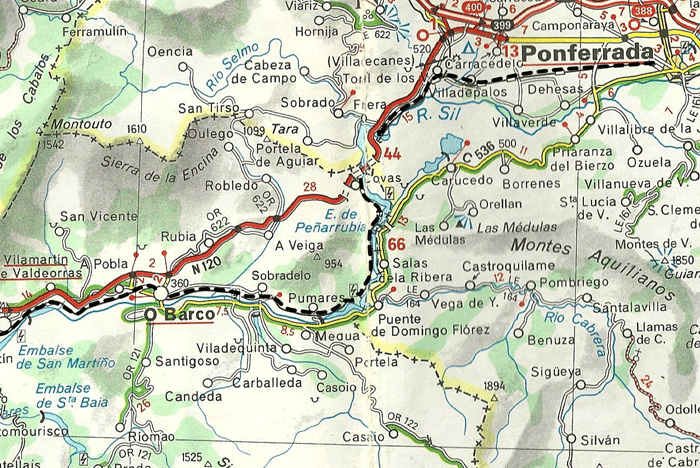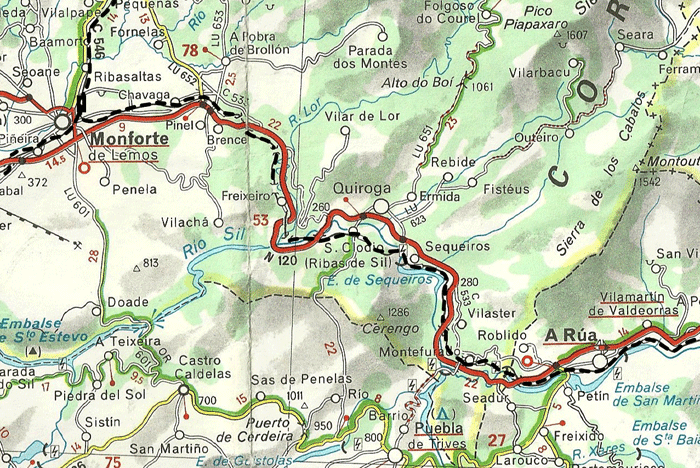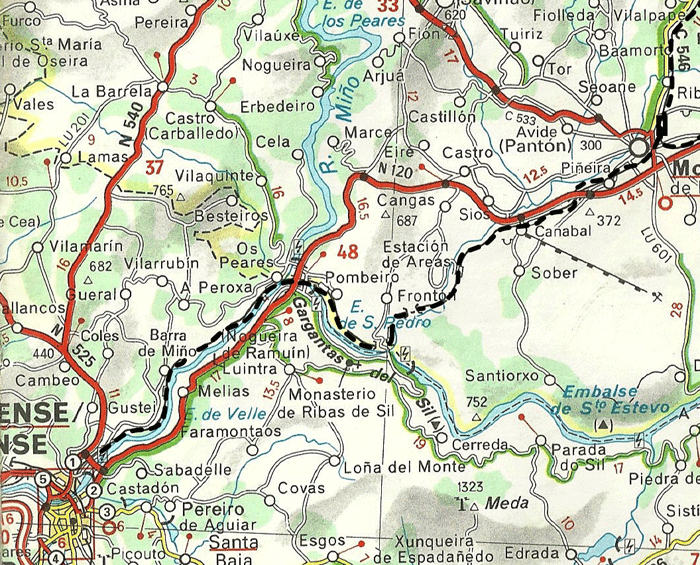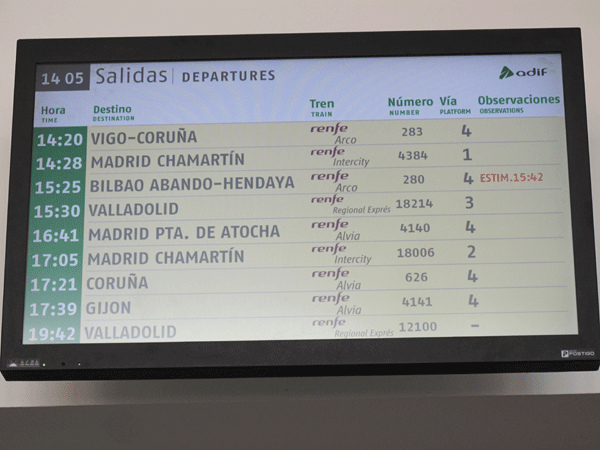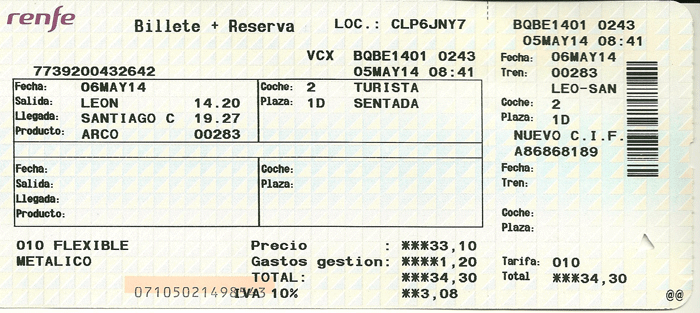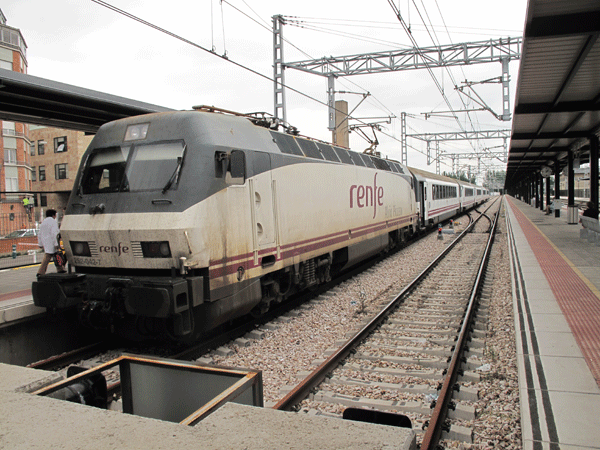 The first part of the journey passes through Astorga and then Ponferrada, giving wonderful views of Astorga cathedral and the Templar castle respectively. Later on the train hugs the narrow space between the River Sil and the mountains, spectacular scenery, as it makes its way to Monforte de Lemos, where people going to Sarria change trains. Then comes the shock. As you are sitting comfortably in your seat the train starts to go back the way from which you came! But it is heading along another line which again passes through a spectacular gorge, past an hydroelectric power station and on towards Orense.

In between Orense and Santiago the train seems to go helter skelter, almost out of control, as it ruches down hill through amy be 20 tunnels. In between the tunnels the rail road is on a concrete bridge high above the countryside giving spectacular views. The train approaches Santiago around the infamous bend, the scene of the train crash last year. It is easy to understand how it happened.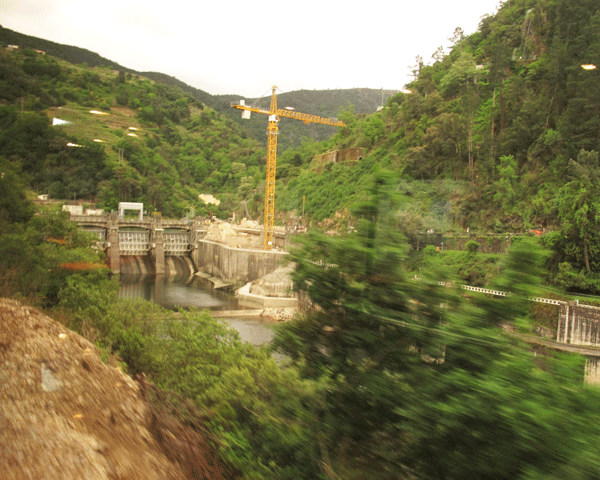 Hydro-electric power plant E. de S. Pedro on the Gargantas Del Sil, 30 minutes from Monforte de Lemos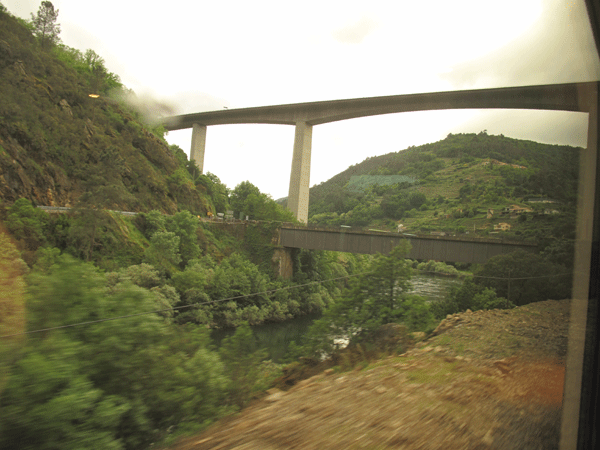 Roads crossing the Gargants Del Sil at Pombeiro, near the confluence with the Rio Mino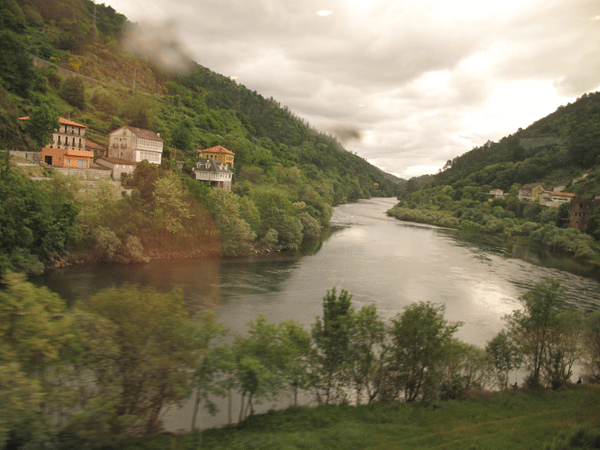 Looking down the gorge after Pombeiro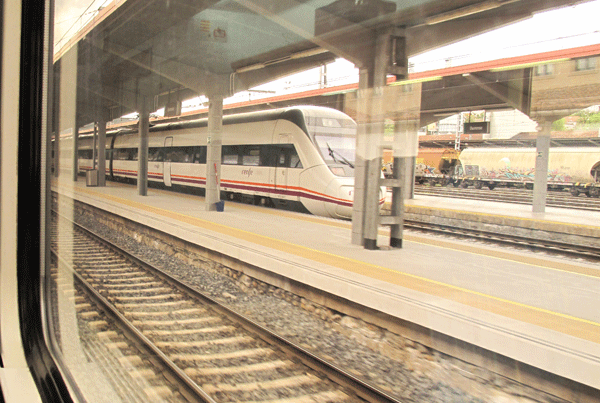 Orense Station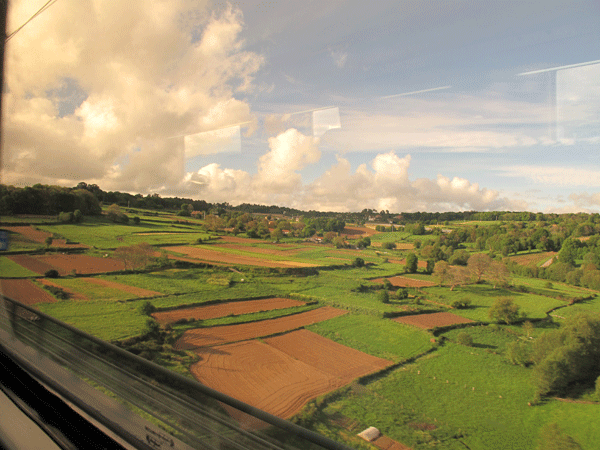 View across the landscape after Orense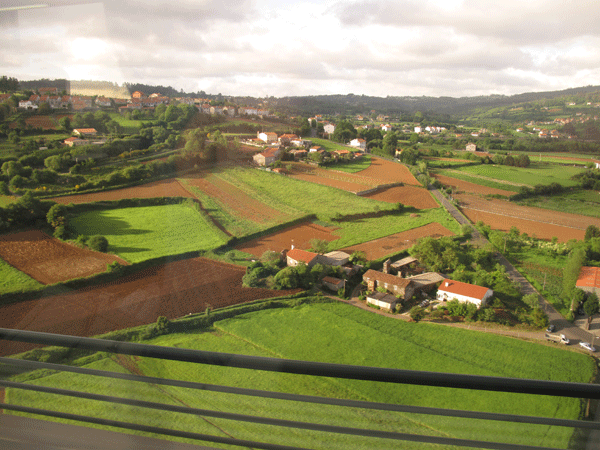 Accommodation Notes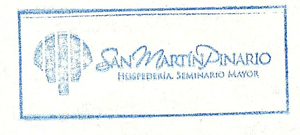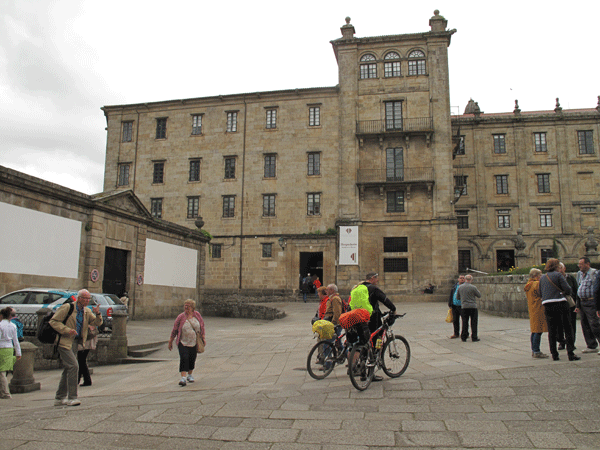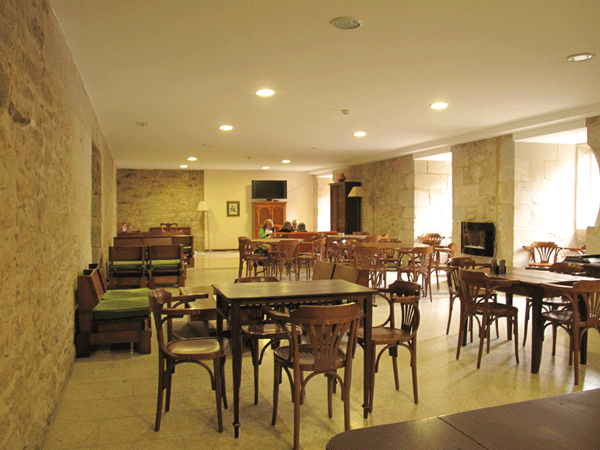 Lounge area at San Martin Pinario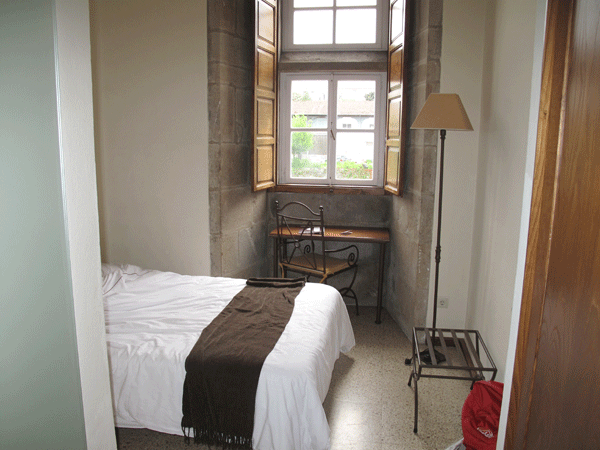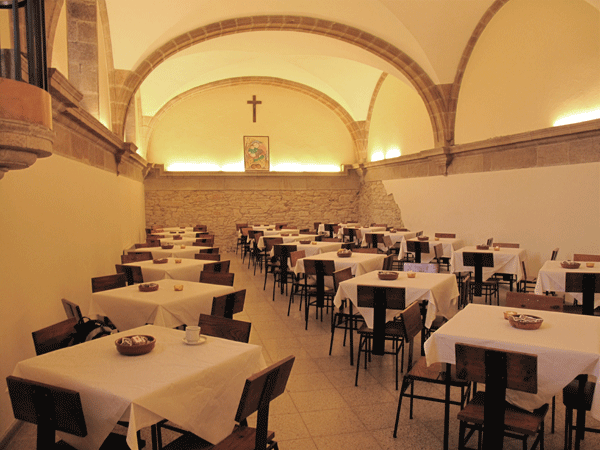 Breakfast area