Day 23 Thursday 8th May 2014

Bus Trip to Finisterre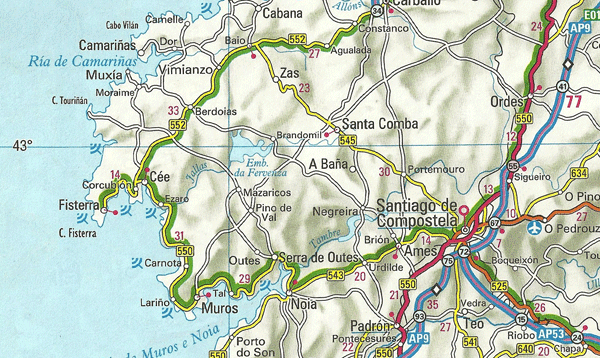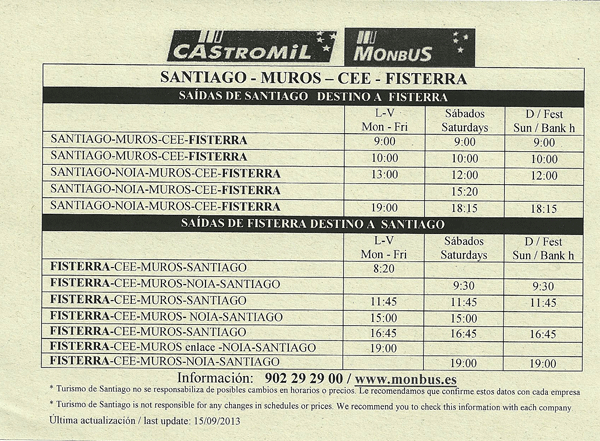 | | | |
| --- | --- | --- |
| | Getting information regarding the bus trip to Finisterre was like pulling hen's teeth! There seemed to be differences in departure times; for example one time table said 09-00 hrs whereas the next said 09-05 hrs. And then the exact duration of the bus trip seems to be a State Secret!. In summary, there are 4 buses a day; the bus around 9 o'clock seems to be the "fast" bus taking two and a half hours, where as the other three take between three and three and a half hours. The bus is decked out in "Monbus" livery, but the tickets are sold at the Castromil counter at the central bus station. The bus station is about 20 to 25 minutes walk from the cathedral or the San Martin Pinario hotel, but I chose to take number 5 bus from San Roque to the bus station to save the walk. I was there nice and early, and was one of the first on the 09-00 hrs double decker bus. The bus heads for the coast, and stops at Muros and Cee, in addition to numerous other stops to let local people on and off. | |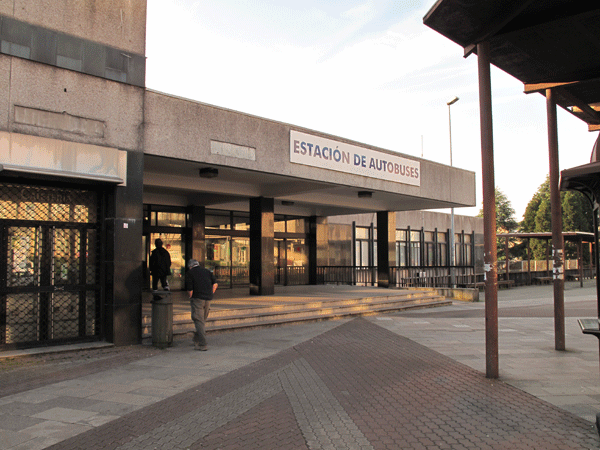 The central bus station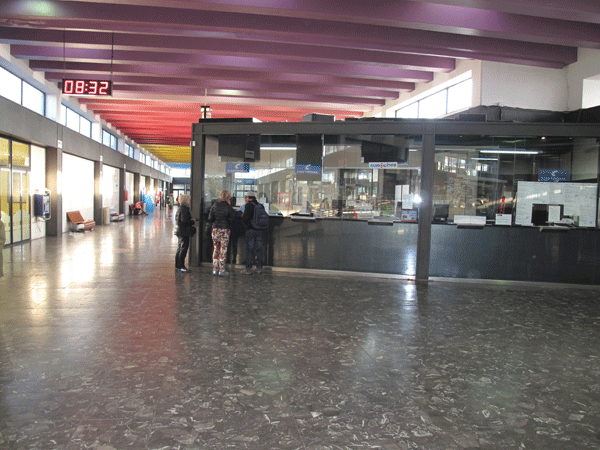 The Castromil counter in the bus station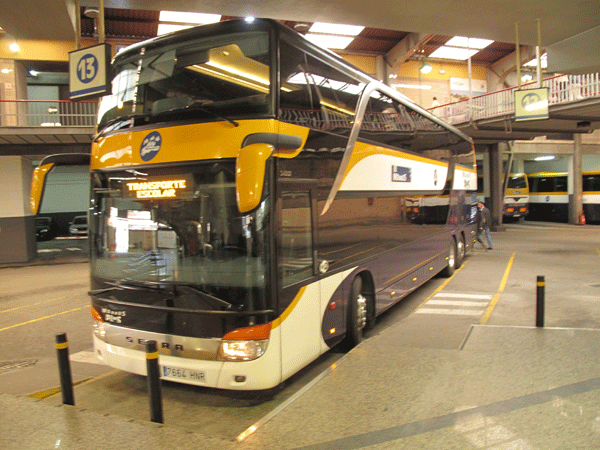 The double decker "Monbus"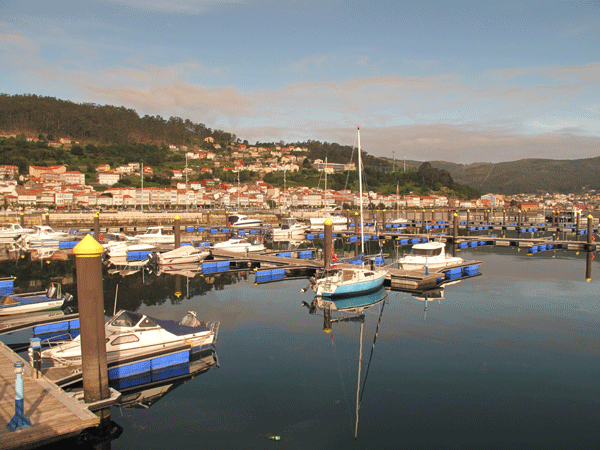 Muros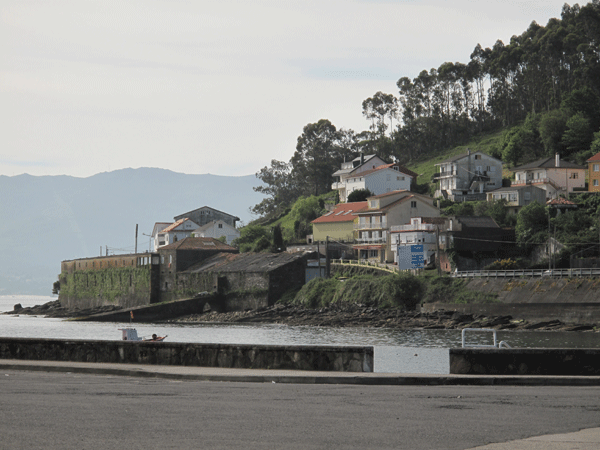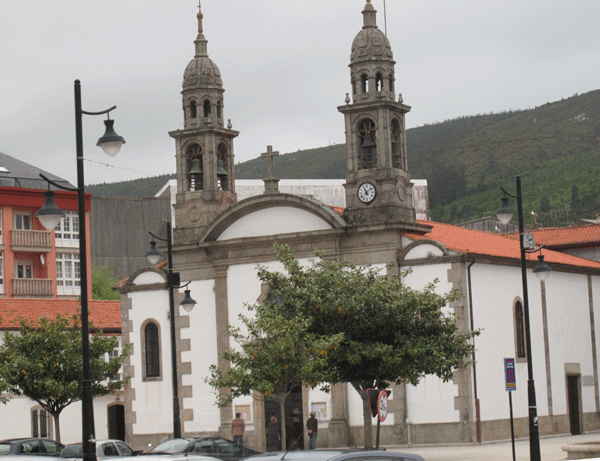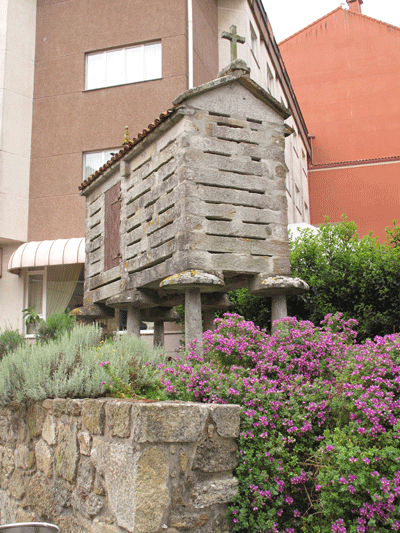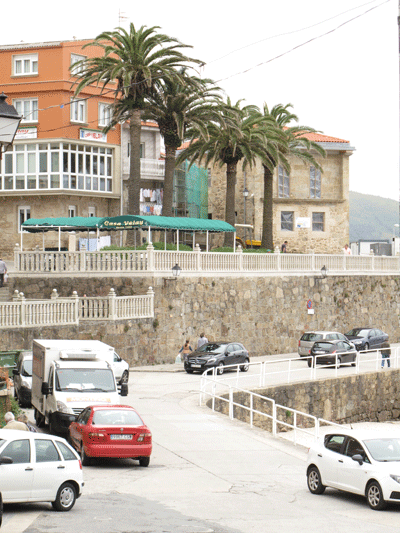 Finisterre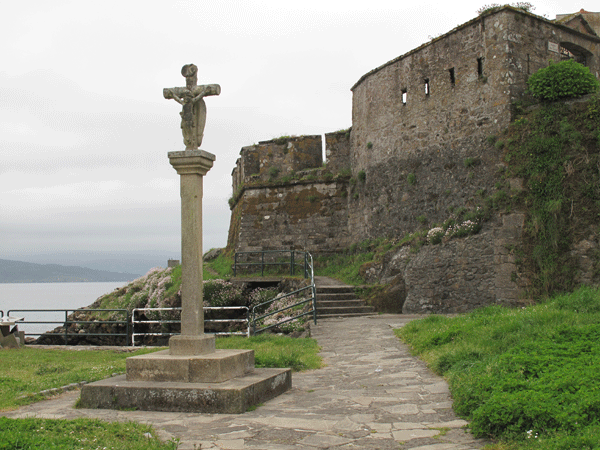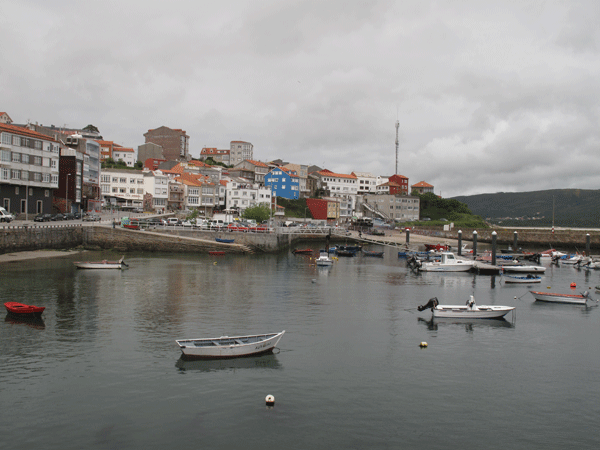 The harbour area, Finisterre
| | | |
| --- | --- | --- |
| | Cape Finisterre is about 3.5 km along the coast from Finisterre port, where you get off the bus. Whilst there are no signs or indications where to go, it is instinctive. You head off up the road past the "Igrxa Parroquial Santa Maria das Areas" church and keep climbing. You eventually come to a bronze statue of a pilgrim, which is about half way there. The path continues behind the safety barrier of the road, but it is narrow and it is easier to walk on the road itself. Eventually you approach the Cape, with its cross, lighthouse and other buildings housing a coffee shop and souvenir shops. All pretty uninspiring. | |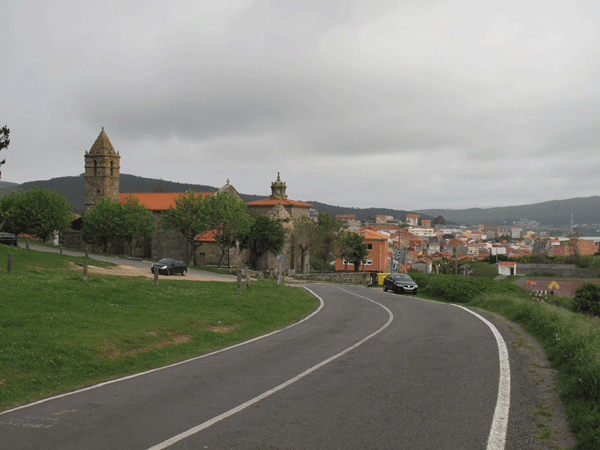 Looking back towards Finisterre past the Igrxa Parroquial Santa Maria das Areas church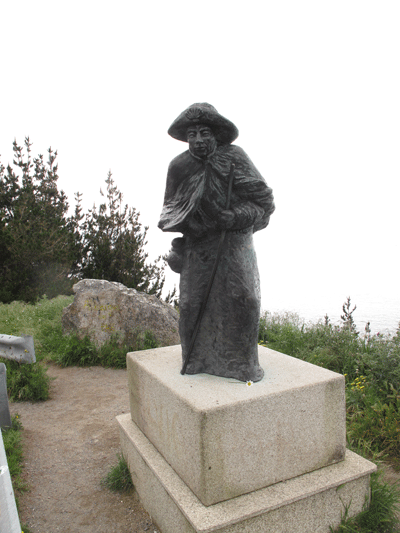 On the road between Finisterre and Cape Finisterre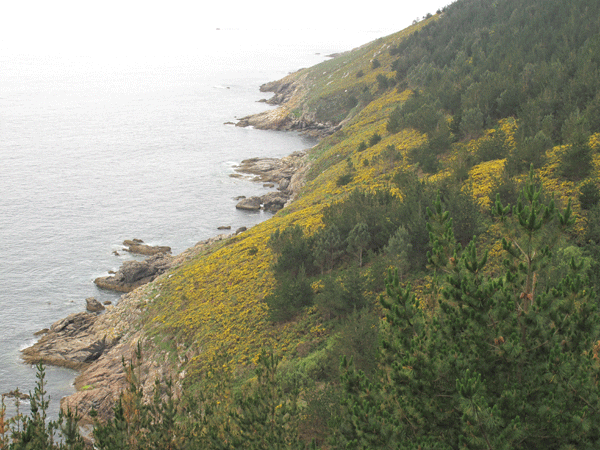 The rugged coastline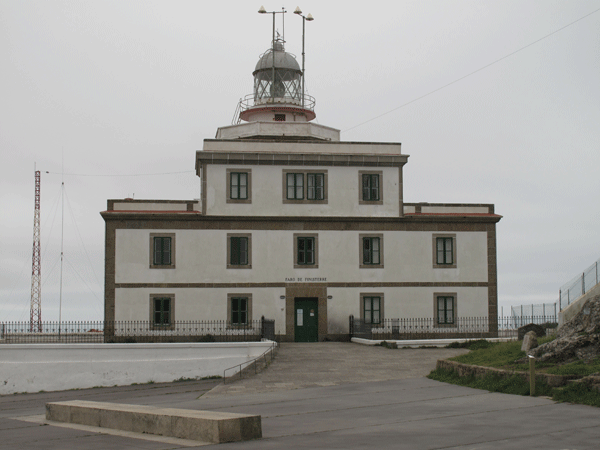 The lighthouse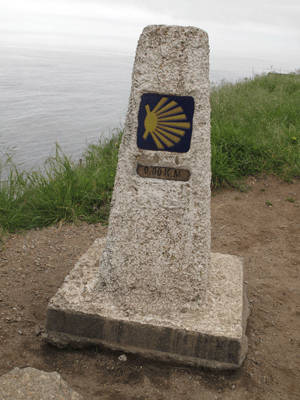 A Camino sign indication "0.00" but what is the significance
of Cape Finisterre to The Camino de Santiago de Compostela?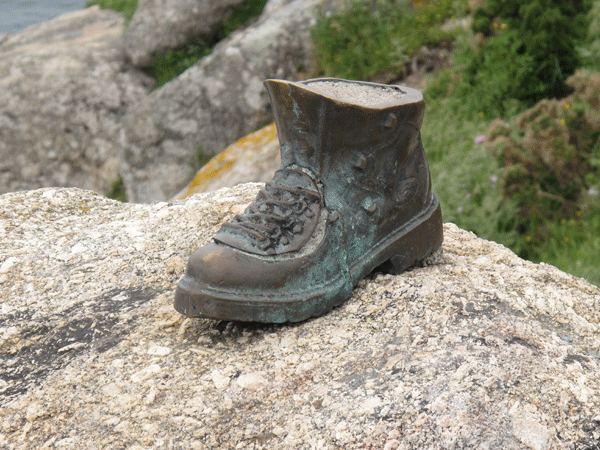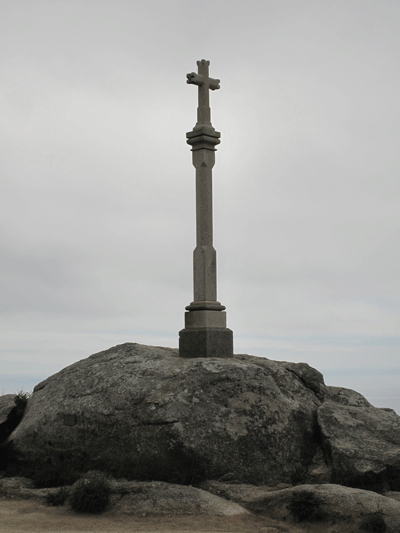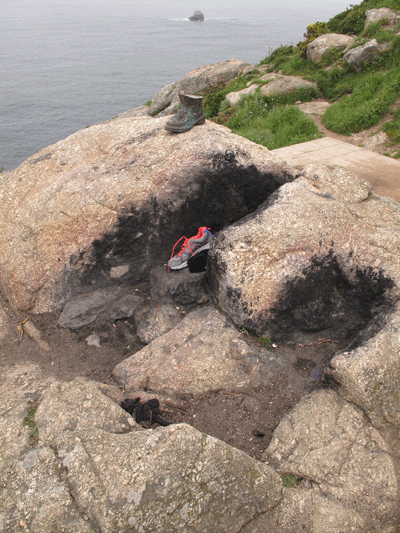 Much burning of clothes goes on at Cape Finisterre