Roncesvalles to Zubiri
22 km - 6 hours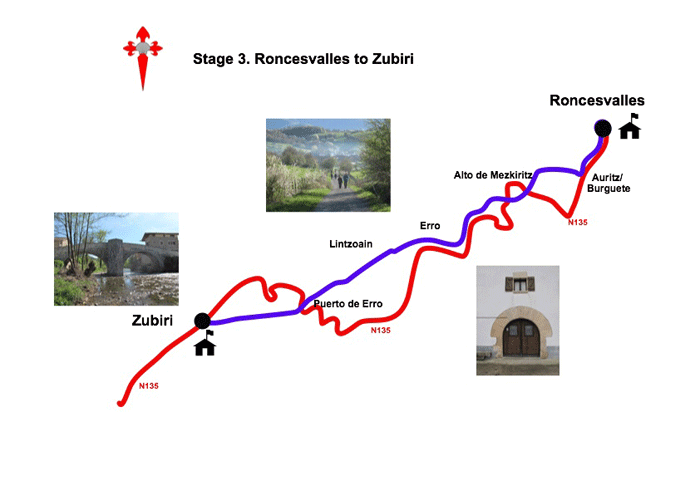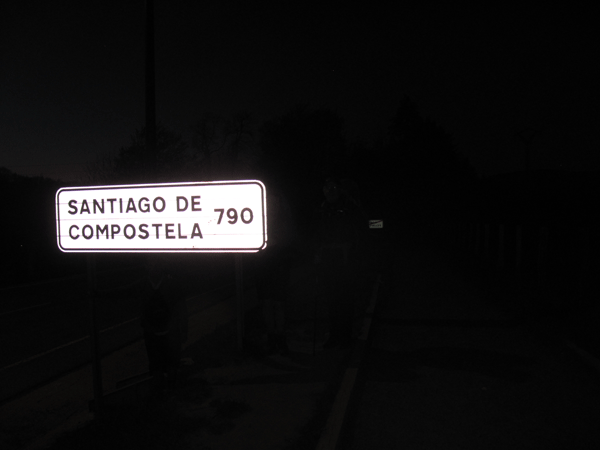 Glenn, Jane and Mick standing by the "Santiago" sign at Roncesvalles. Honestly, we are standing here!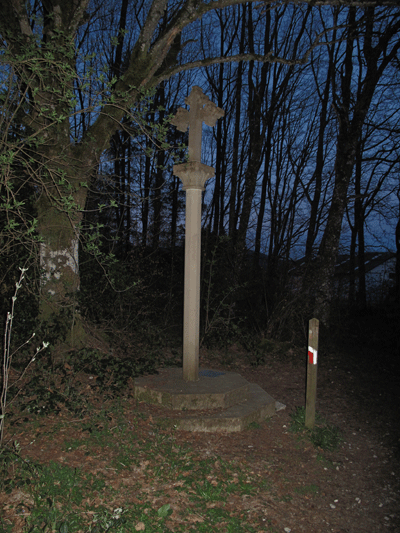 Well, it was a bit early when we set off!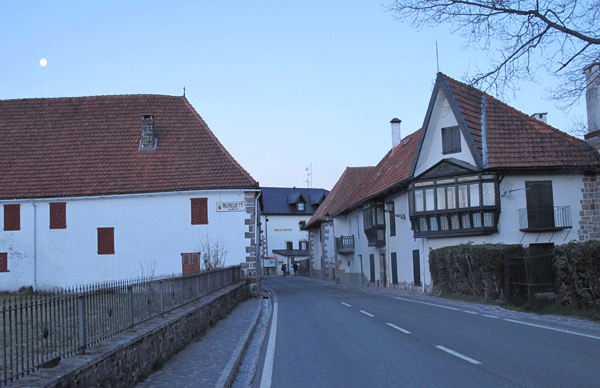 Nearly breakfast time as we approached Burguete/Auritz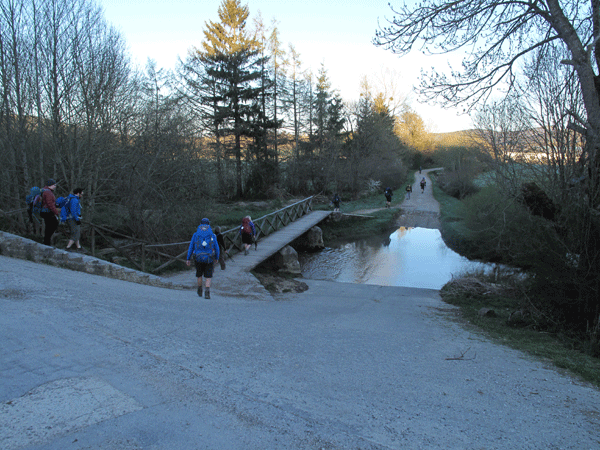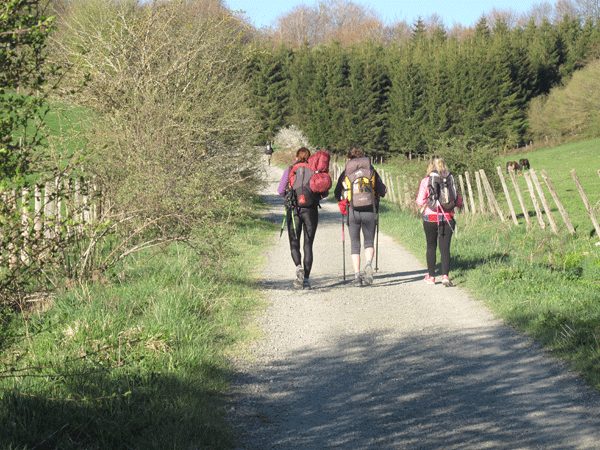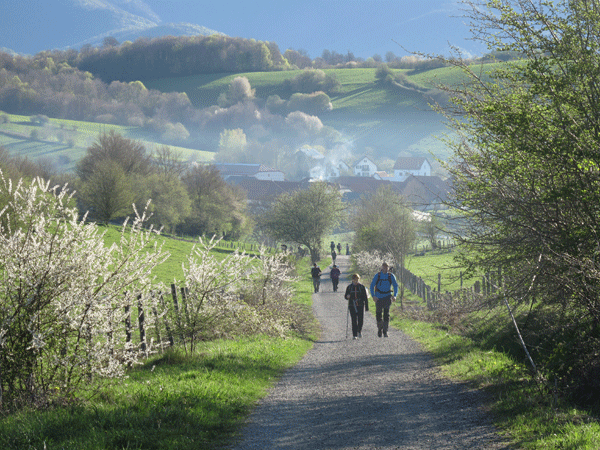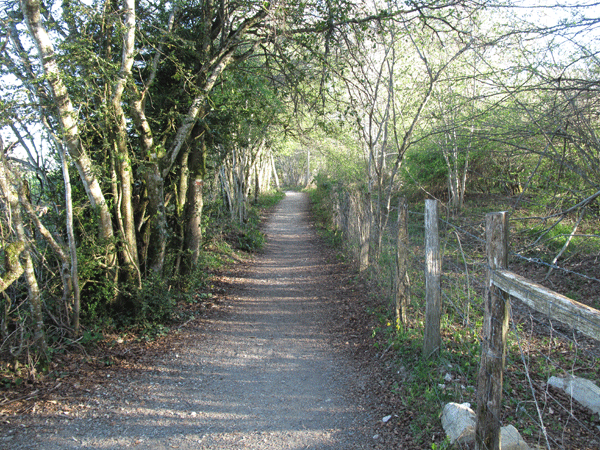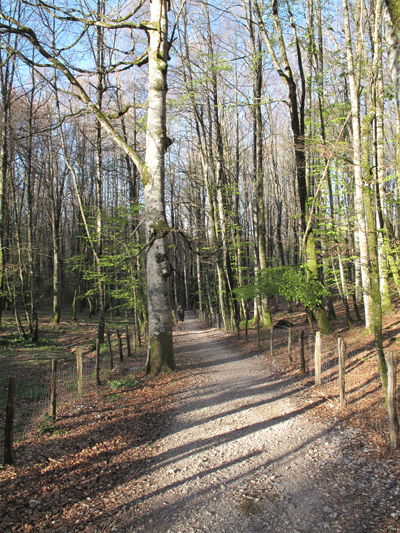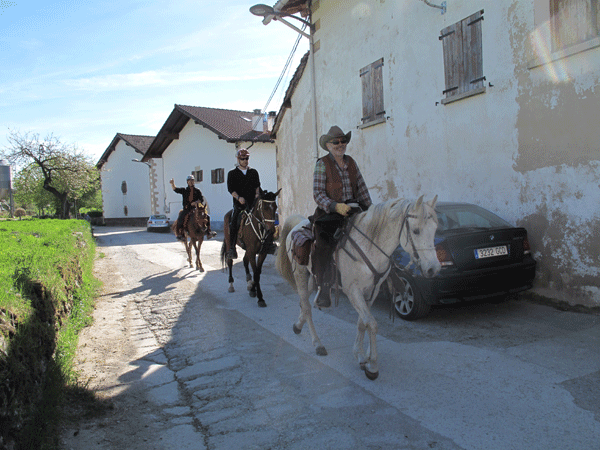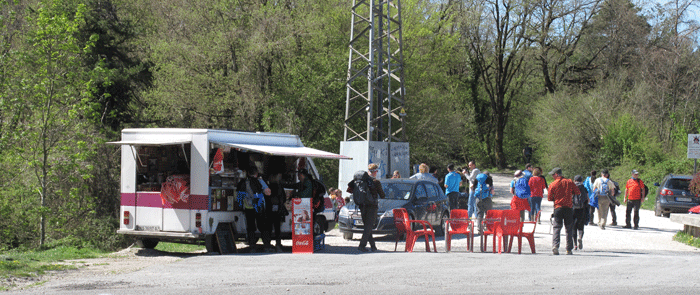 A "Pop-Up"cafe near Zubiri - a God send for those in need of refreshment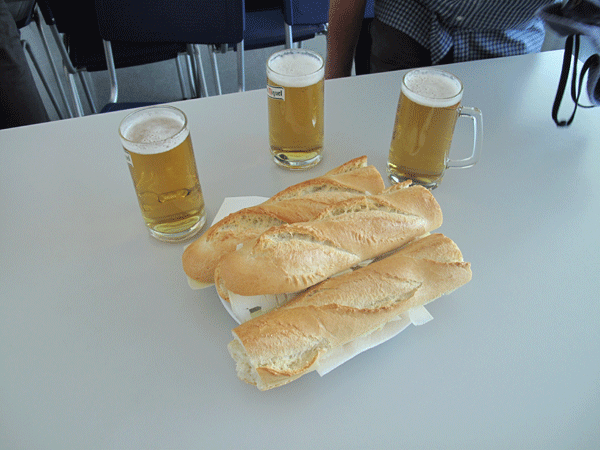 A typical "Camino" dinner in Zubiri. Was the bread ever dry!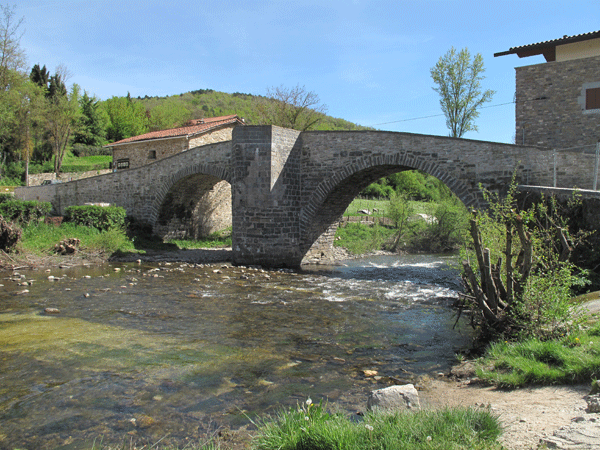 Puente de la Rabia medieval bridge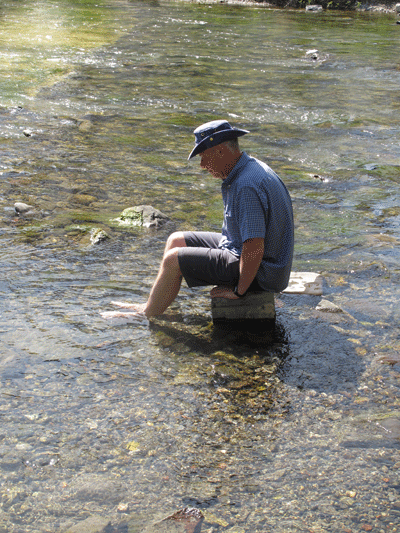 Some serious foot-soothing going on here!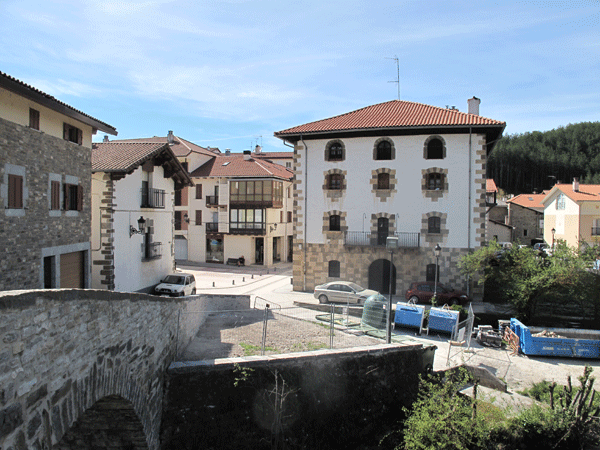 Entering Zubiri
Accommodation Notes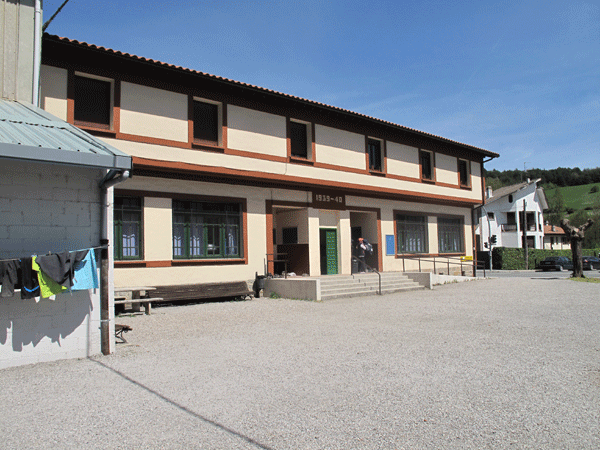 Zubiri Municipal Albergue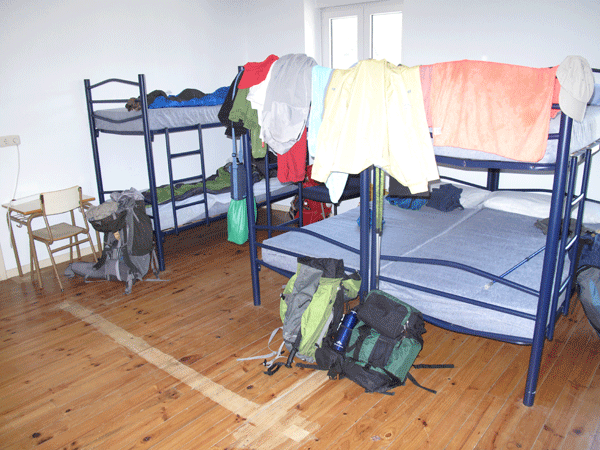 The upstairs bunk beds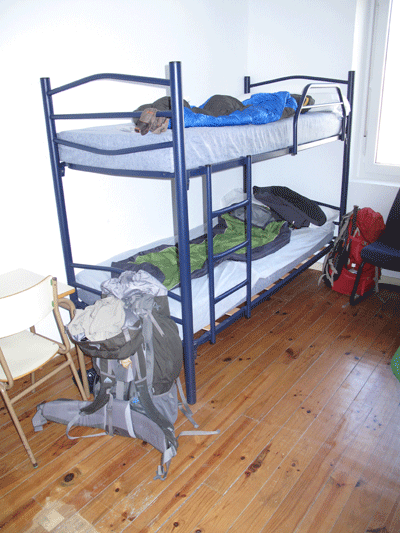 My bed for the night!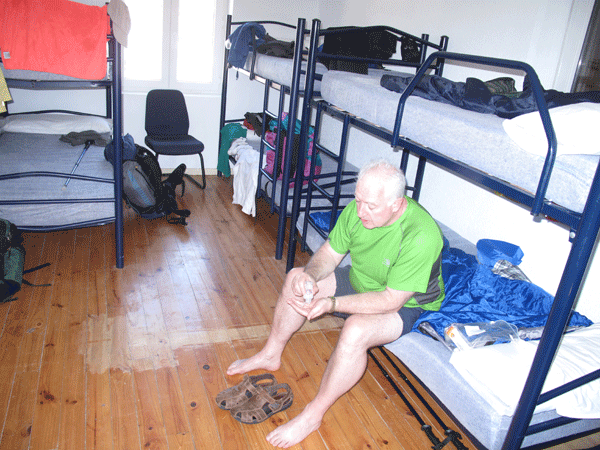 Alan attending to his feet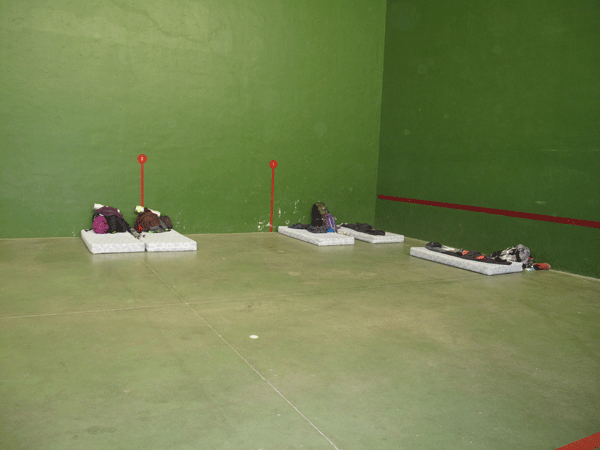 Overflow facilities...... pilgrims coming late were forced to sleep on mattresses in the adjacent sports hall!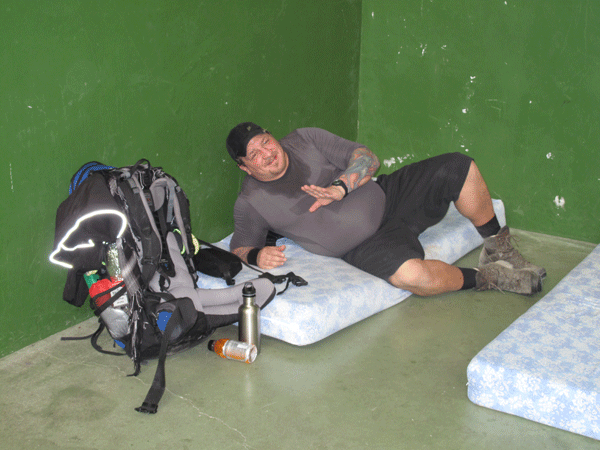 Tayeb settling into his accommodation for the night!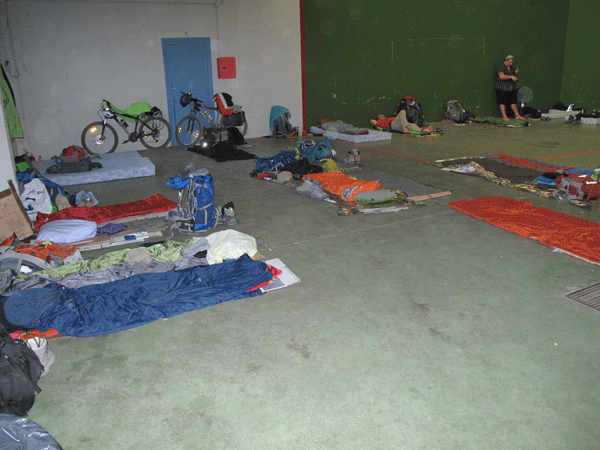 By late afternoon even the sports hall was getting full, and people had to sleep on cardboard on the floor.