Day 5 - Fenham Farm to Lindisfarne
Thursday 14th July 2016
Distance

Time

Elevation in meters


Km
Elapsed
Hrs-Mins
Moving
Hrs-Mins

Gain

Loss

Min

Max

14.29
5H06
2H50
77
74
0
25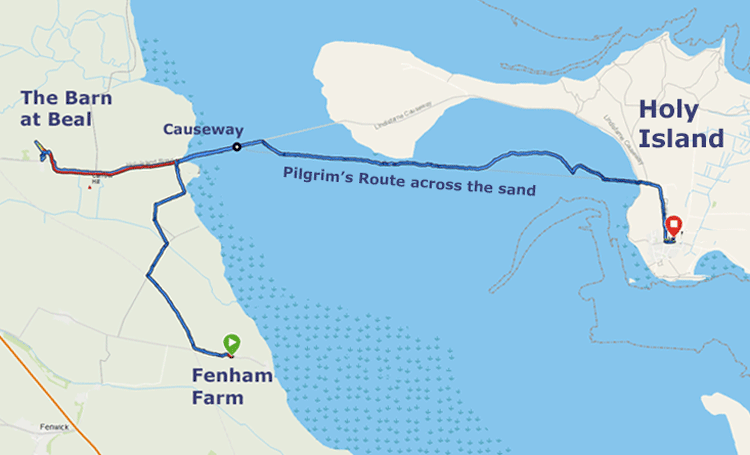 The above distance data is not particularly relevant. We started from Fenham Farm at 9-22 a.m., taking the path at the side of the railway line and reached the beginning of the causeway to Lindisfarne at 10-25. The tide tables indicated that it was not safe to cross until 13:10 hrs (although some cars were still going across), so we walked back up the hill a kilometer or so to The Barn at Beal, where there is an excellent coffee shop and a patio with a view looking out to sea. We met Sue here, and nearer the safe-crossing-time we drove back down to the beginning of the causeway. We started across the sands at 1 o'clock. It was possible to start the walk without taking your boots off, although it was still deep water by the time we reached the other end. We should probably have started at 2 p.m. by which time the water would have receded fully.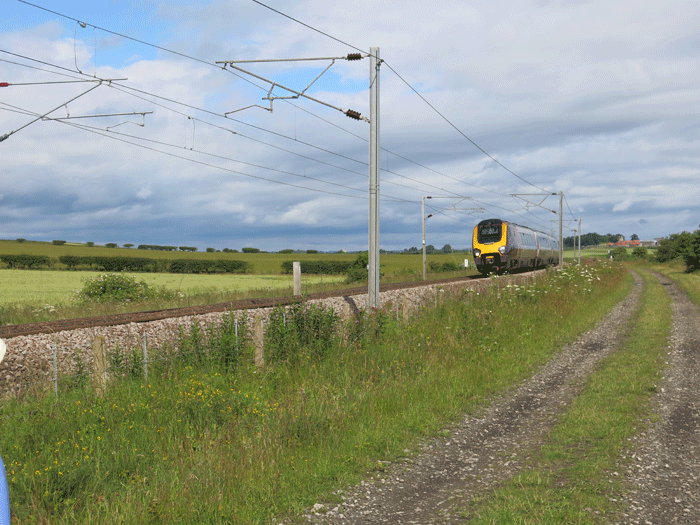 Walking alongside the railway line after leaving Fenham Farm. If you are walking St. Cuthbert's Way
from Fenwick you have to cross this line; the trains can be going at 100 miles per hour
so it is essential to phone the signal box to check if it is safe to cross.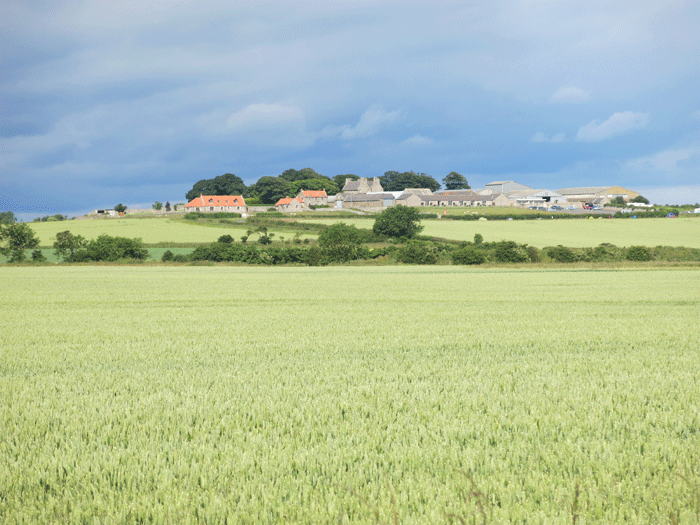 Looking across to The Barn at Beal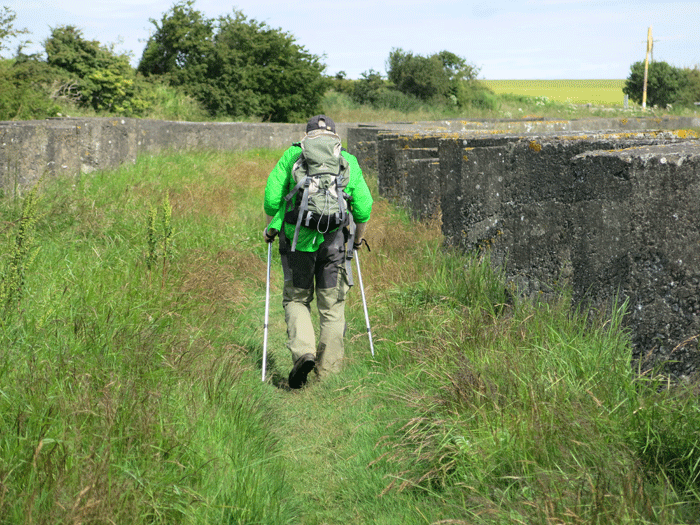 Approaching the Causeway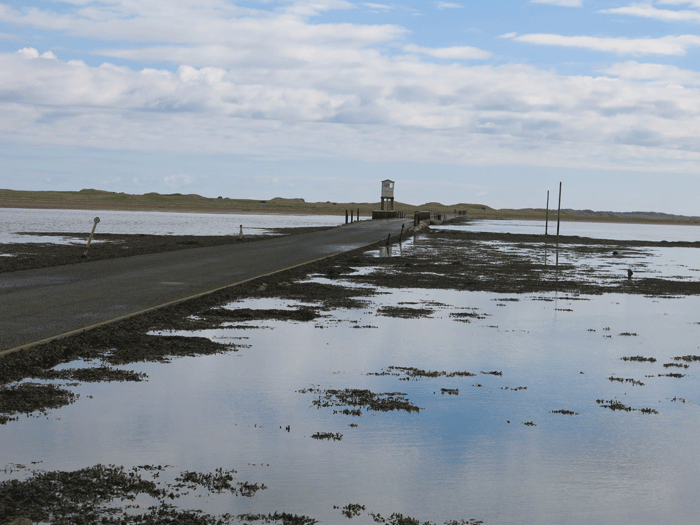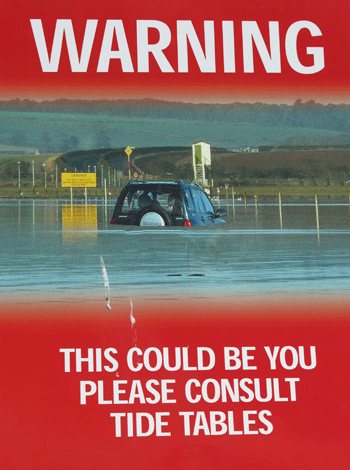 The dangers of ignoring the tide tables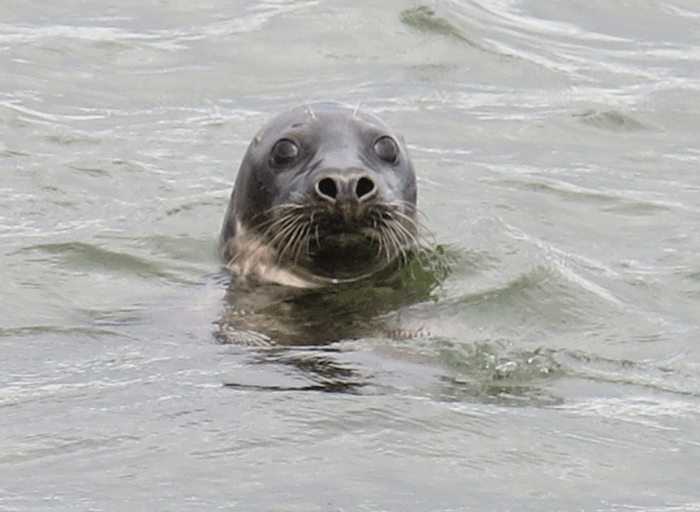 Sid the Seal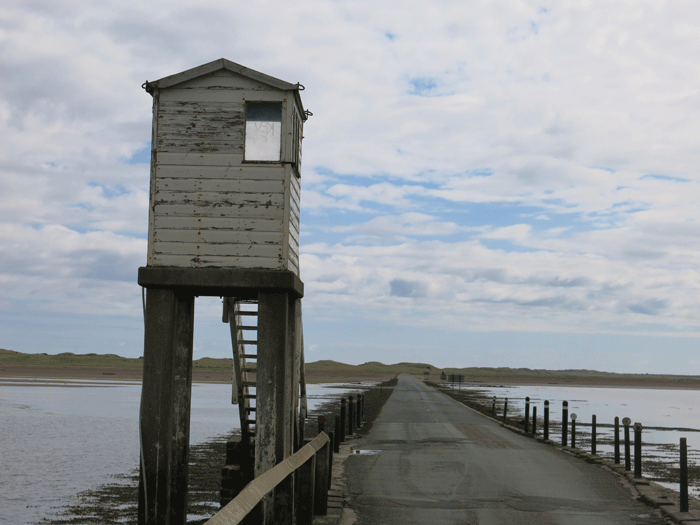 The causeway looks OK..... but the tide is coming in quickly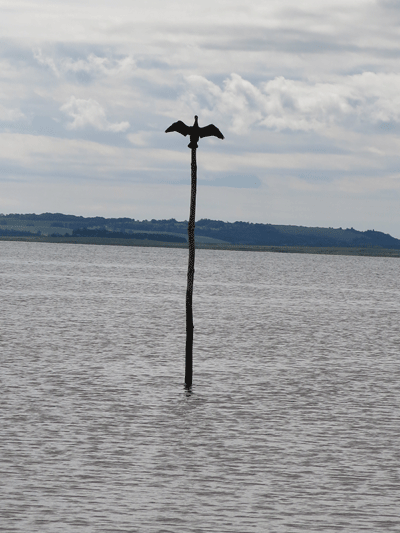 A cormorant drying its wings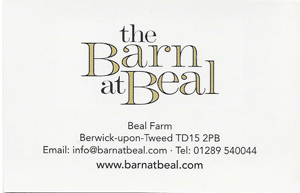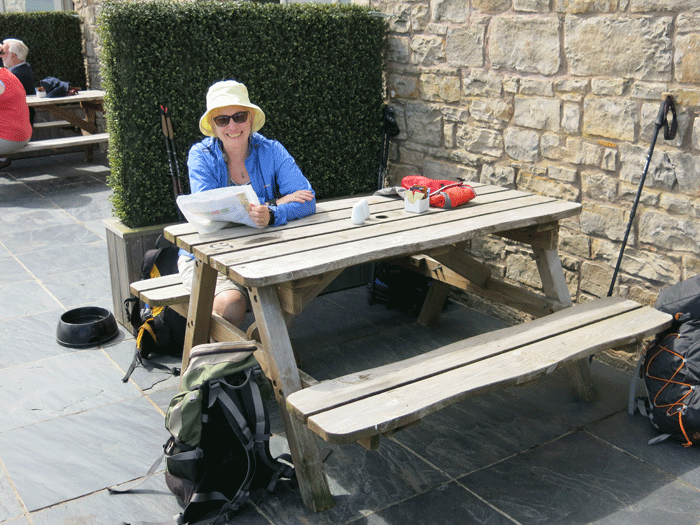 Coffee time at Beal Barn
| | | | | |
| --- | --- | --- | --- | --- |
| | Safe | Unsafe | Safe | Unsafe |
| Thurs 14 July | 00:35 to 09:30 | 09:30 to 13:10 | 13:10 to 21:55 | 21:55 to 01:35 |
| Fri 15 July | 01:35 to 10:30 | 10:30 to 14:15 | 14:15 to 22:55 | 22:55 to 02:50 |
Causeway Crossing Times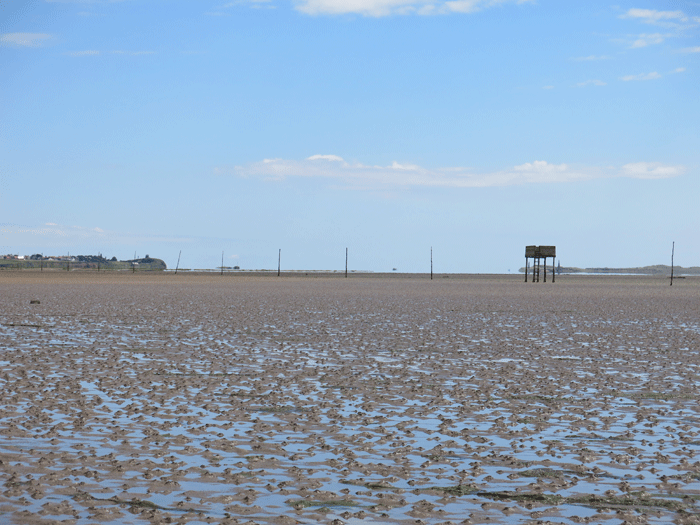 Ready to tackle the Pilgrim Path across the sands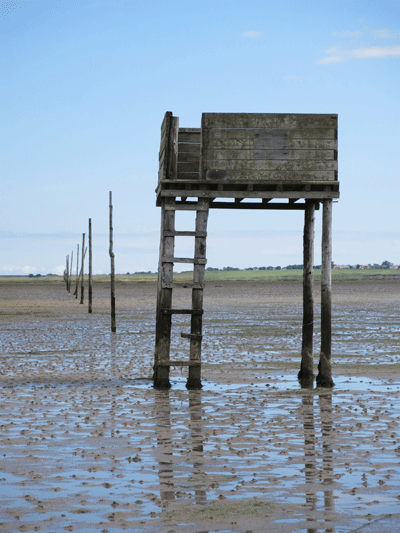 A refuge in case you get caught by the tide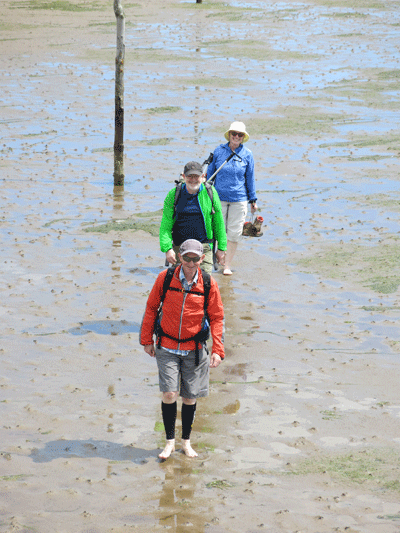 Here come the Pilgrims!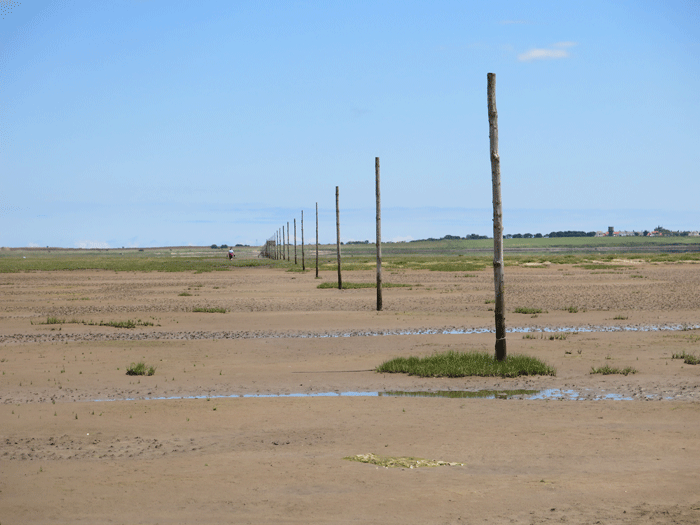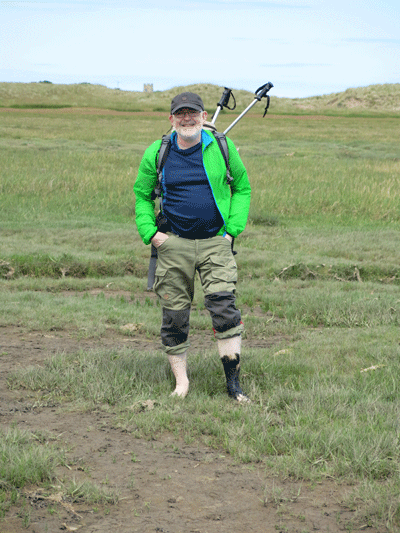 Torben, after sinking into the black mud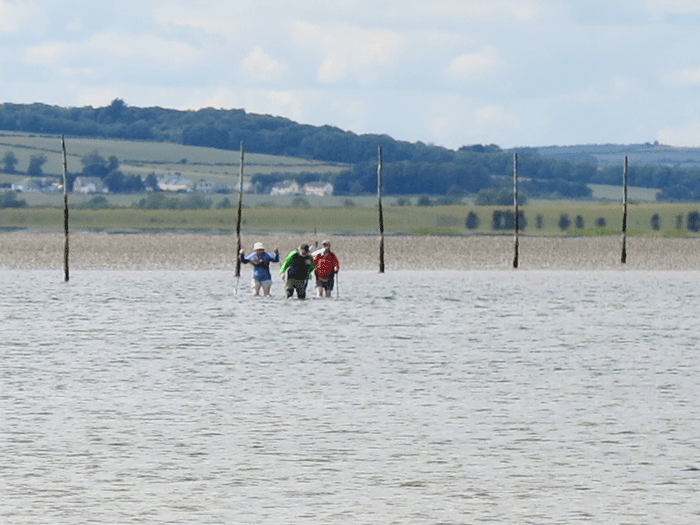 Getting a bit deeper now.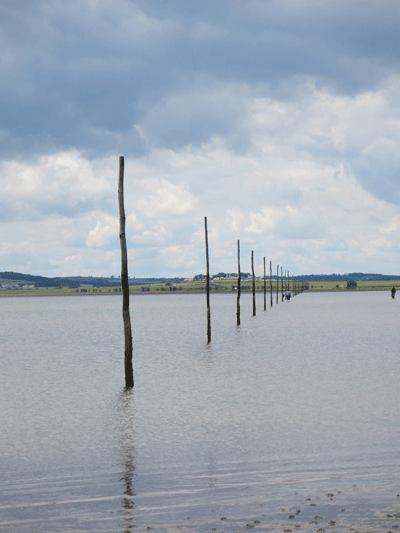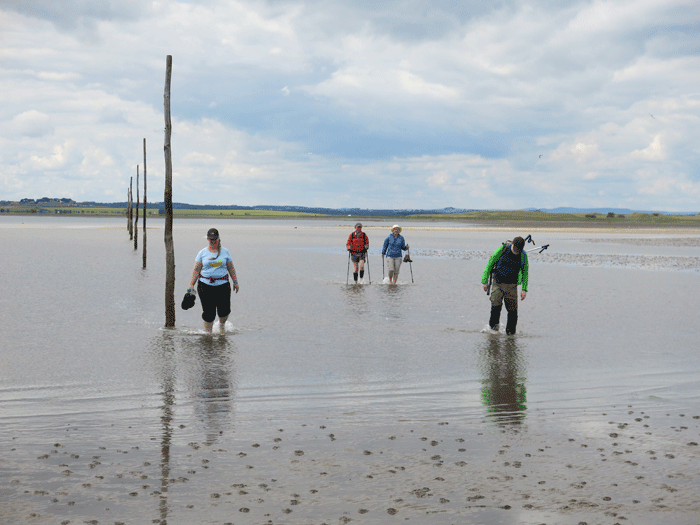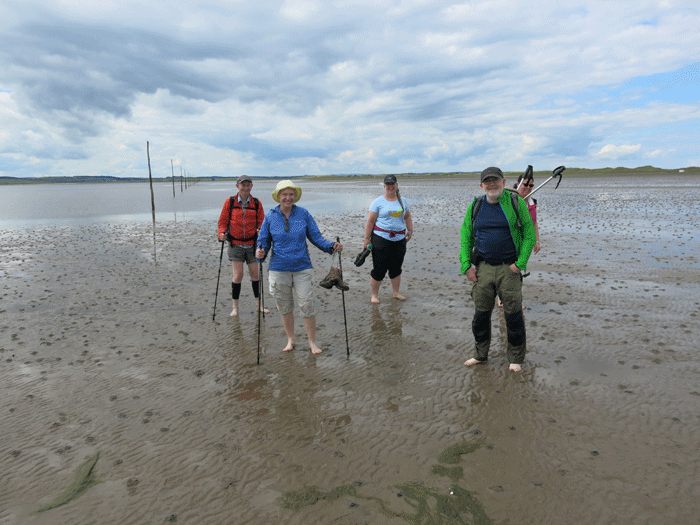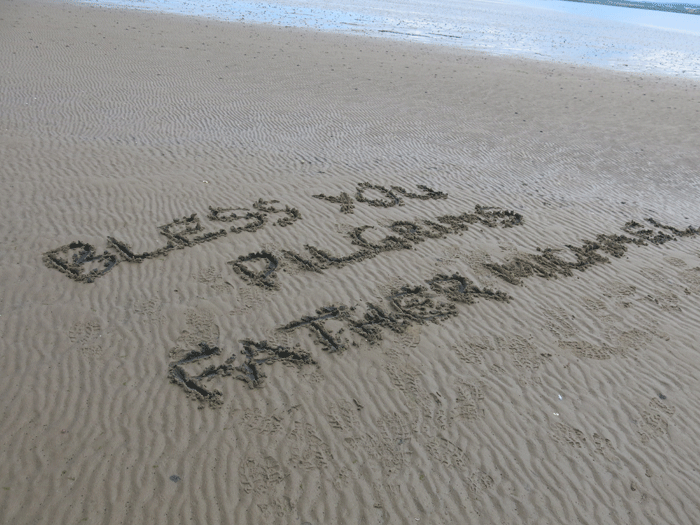 A message from Father Michael "Bless You, Pilgrims"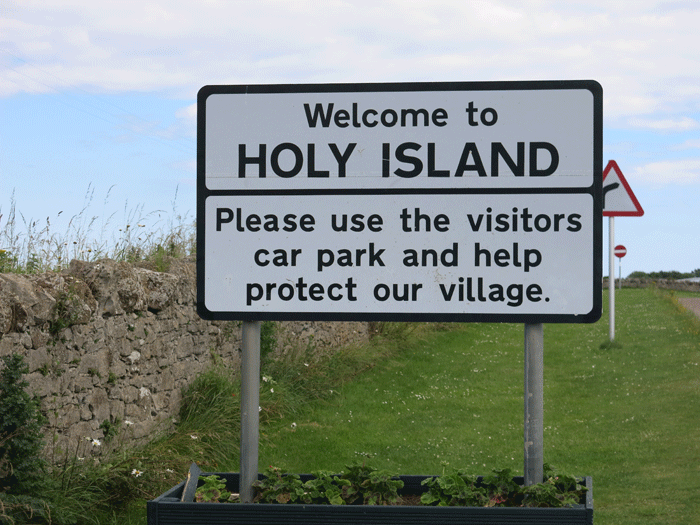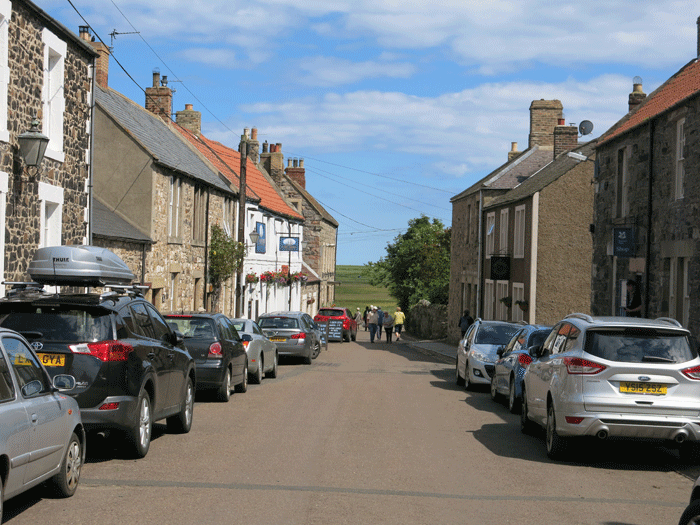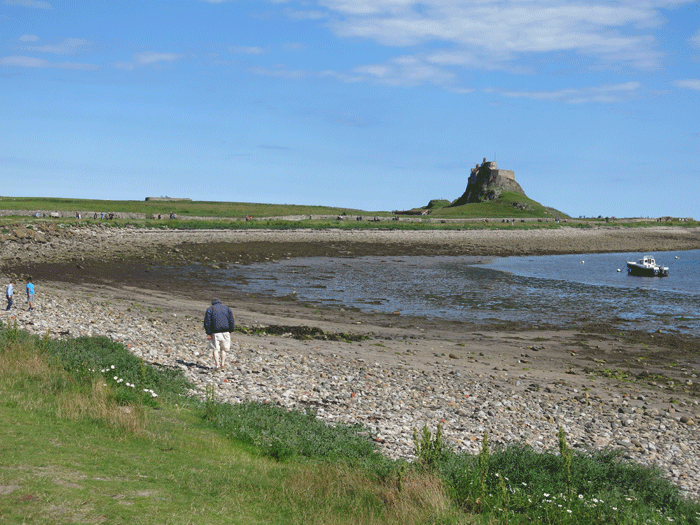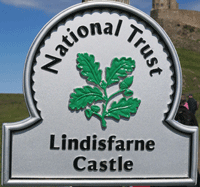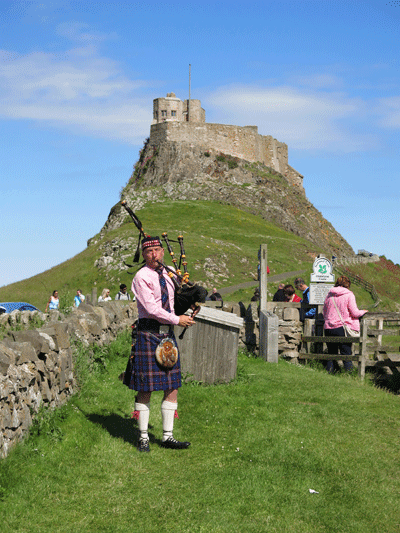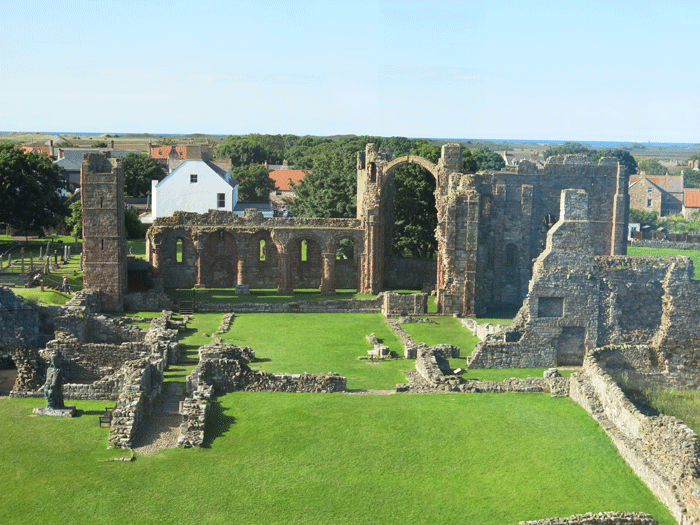 Lindisfarne Priory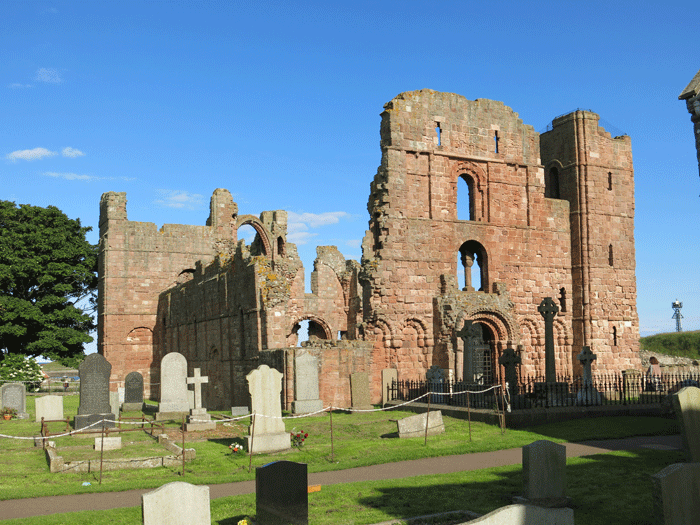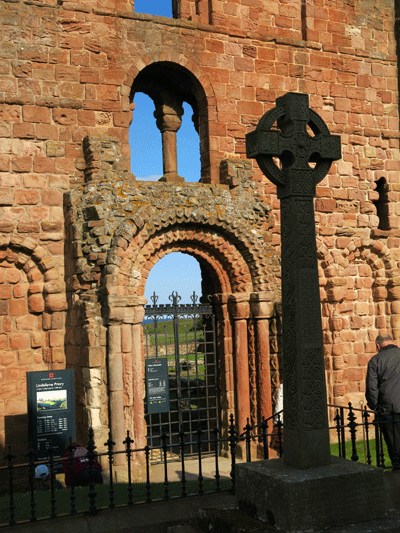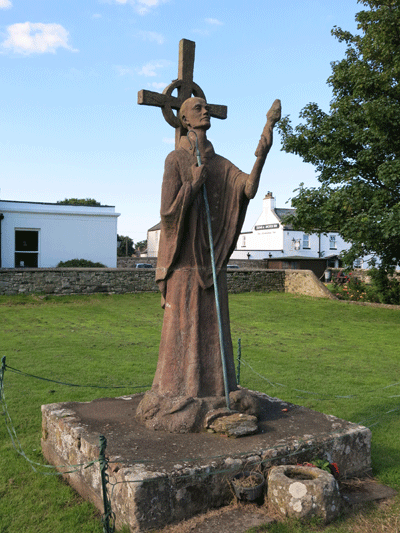 St. Aidan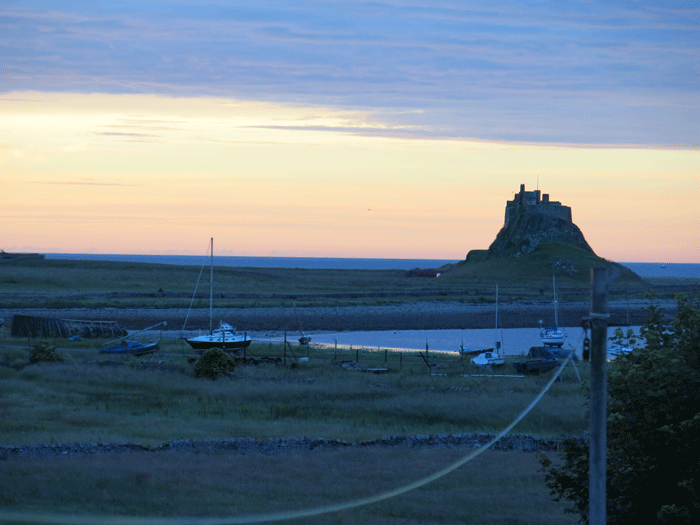 Accommodation Notes
Crown & Anchor Inn,
The Market Place,
Holy Island TD15 2RX
Tel: 01289 389215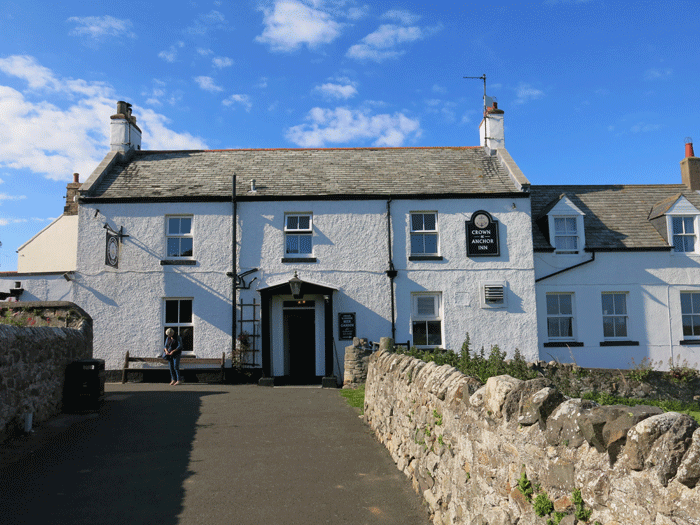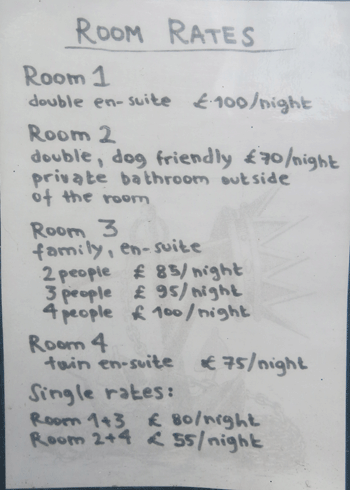 With only limited accommodation on Holy island, even pubs can charge high prices for basic rooms.