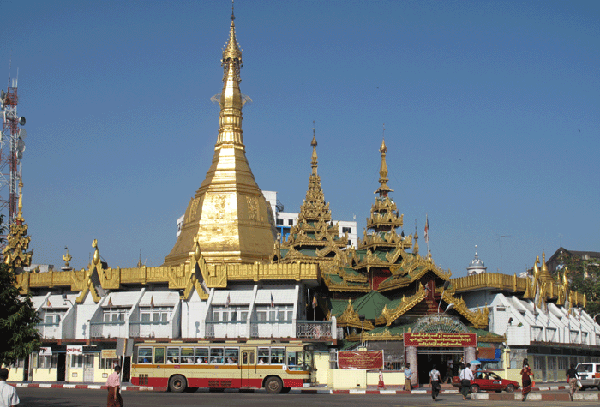 Sule Pagoda, Rangoon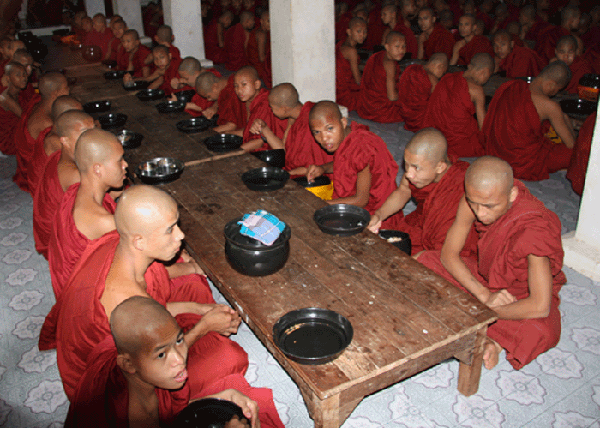 Monks at Kalaywa Tawya Monastery, Rangoon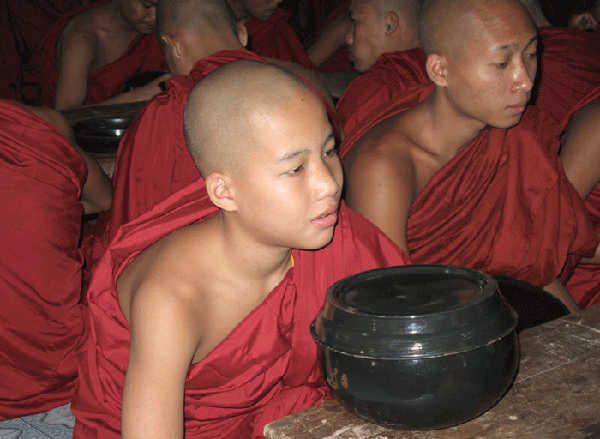 Monks at Kalaywa Tawya Monastery, Rangoon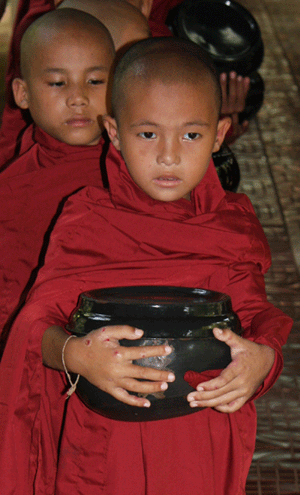 Monks at Kalaywa Tawya Monastery, Rangoon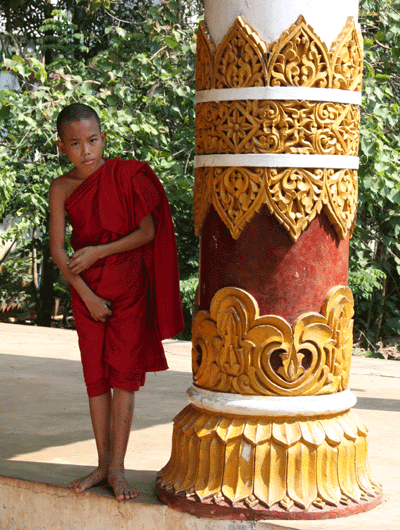 Monk at Kalaywa Tawya Monastery, Rangoon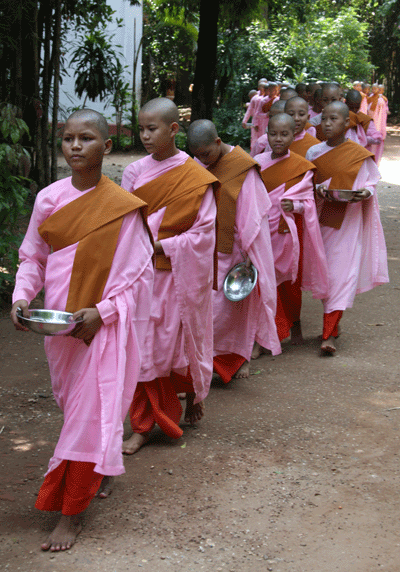 Nuns at Kalaywa Tawya Monastery, Rangoon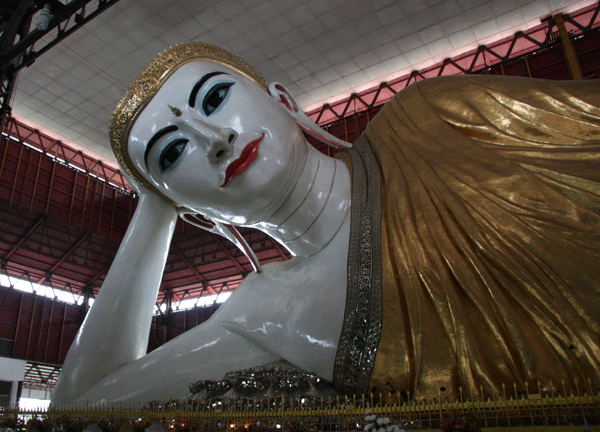 Chaukhtatgyi Reclining Buddha, Rangoon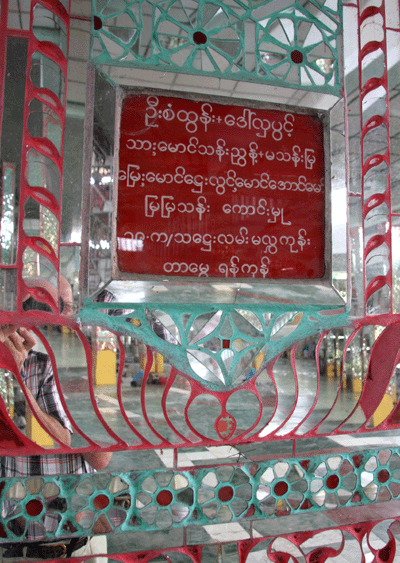 Elaborately decorated walls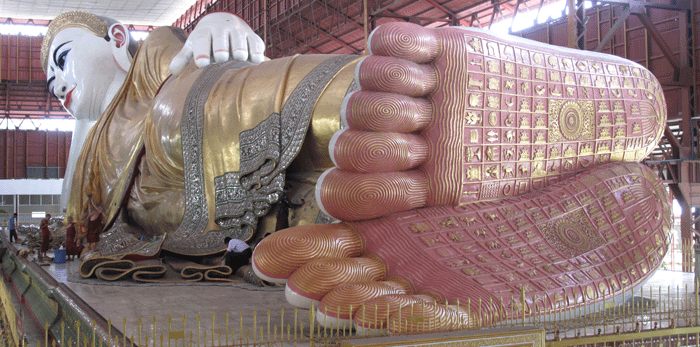 Chaukhtatgyi Reclining Buddha, Rangoon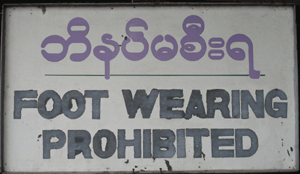 No shoes inside religious monuments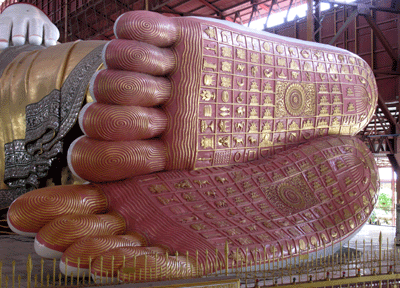 Buddha's decorated feet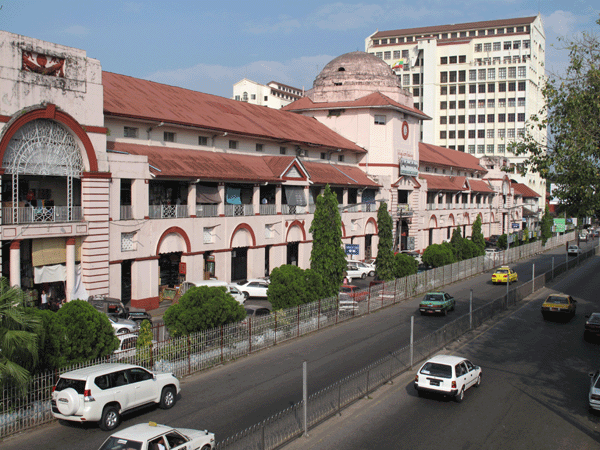 Scott Market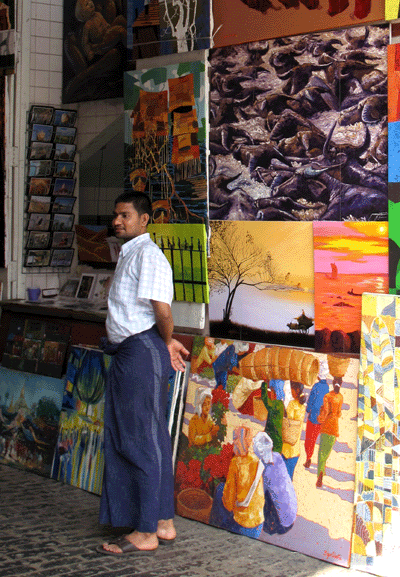 Picture Seller

Shwedagon pagoda viewed across Kandawgyi Lake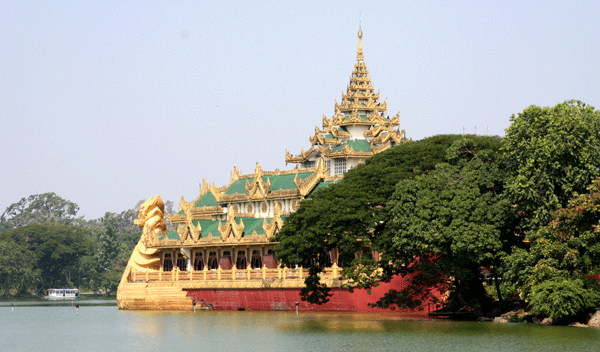 Kandawgyi Restaurant, Rangoon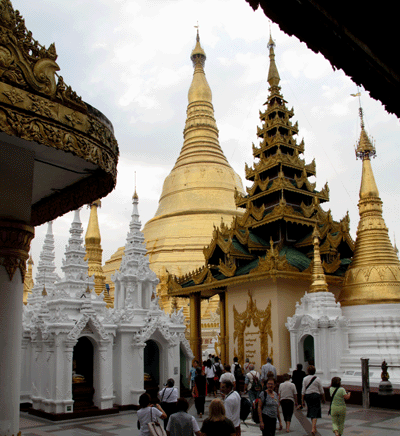 Shwedagon Pagoda, Rangoon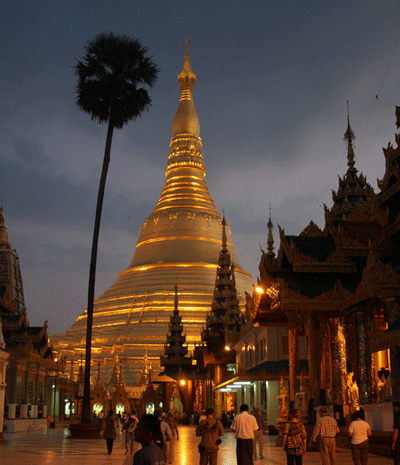 Shwedagon Pagoda, Rangoon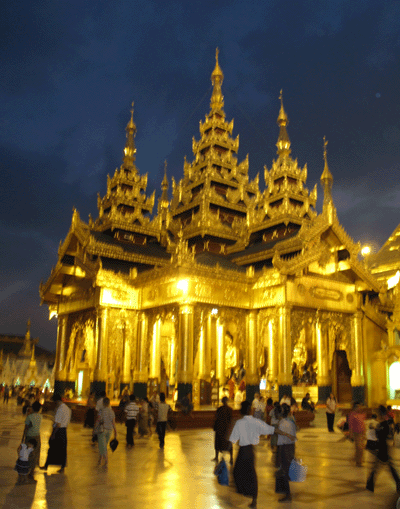 Shwedagon Pagoda, Rangoon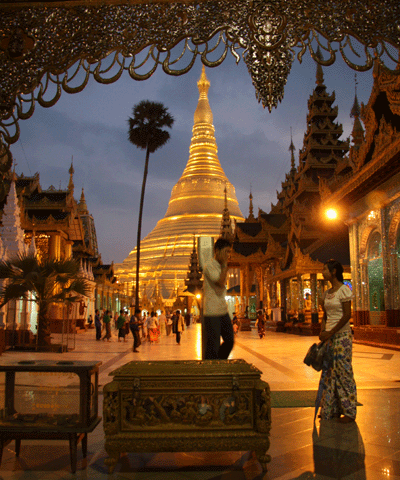 Shwedagon Pagoda, Rangoon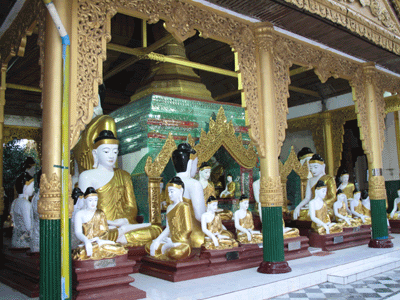 Shwedagon Pagoda, Rangoon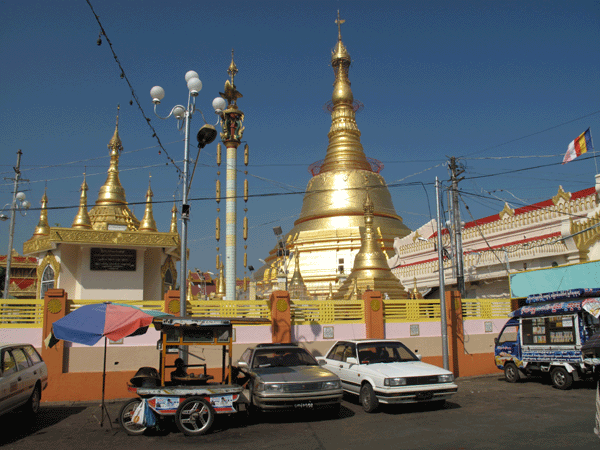 Botataung Pagoda, Rangoon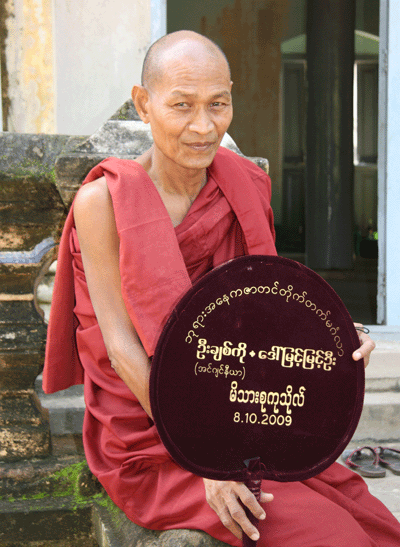 Monk, Paleik Village, Mandalay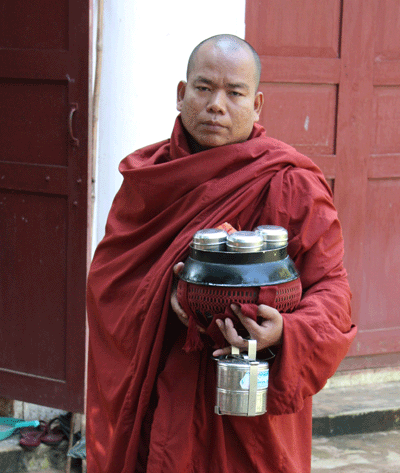 Monk, Paleik Village, Mandalay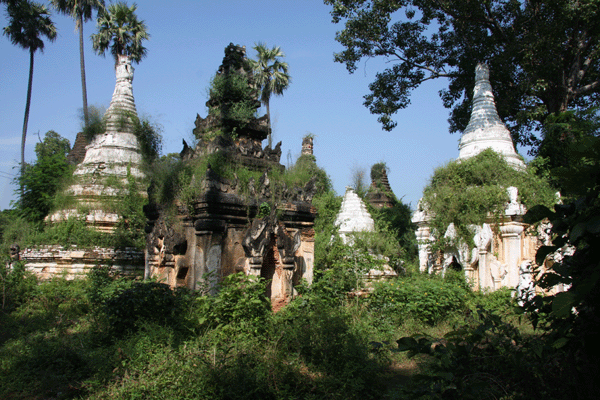 Paleik Village, Mandalay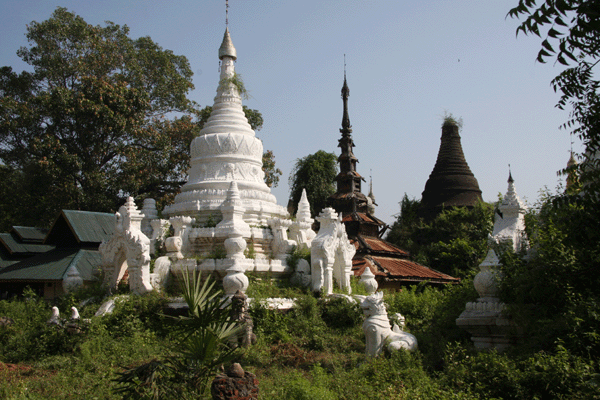 Paleik Village, Mandalay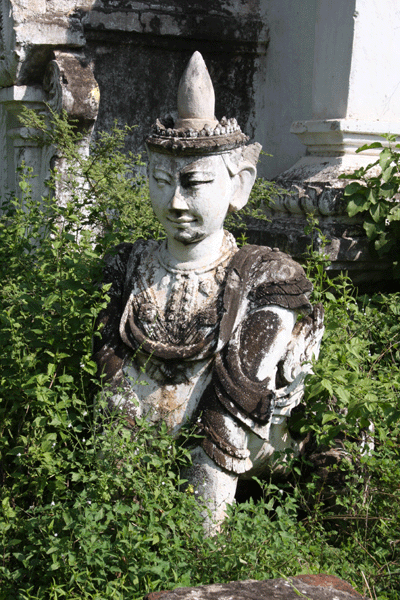 Paleik Statue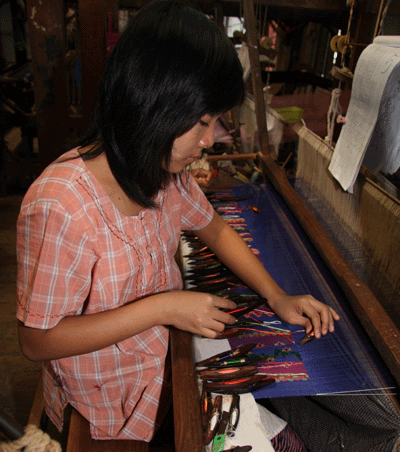 Weaver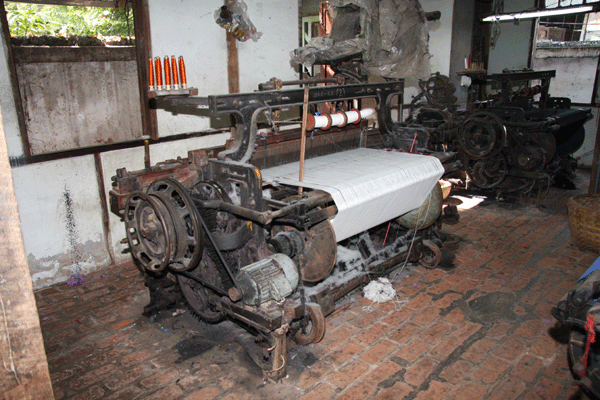 Antiquated Loom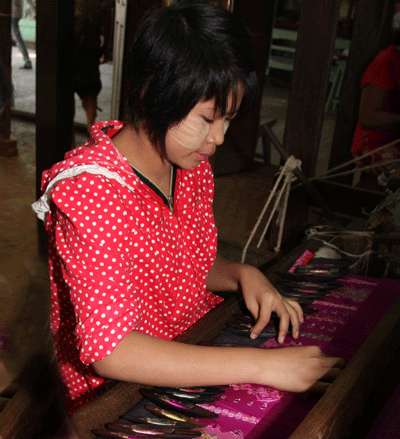 Weaver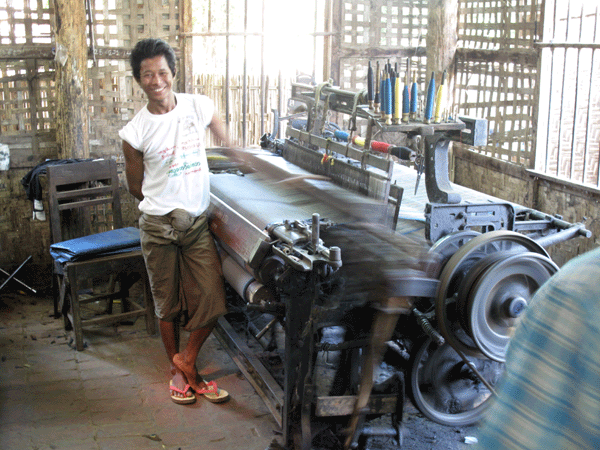 Happy Weaver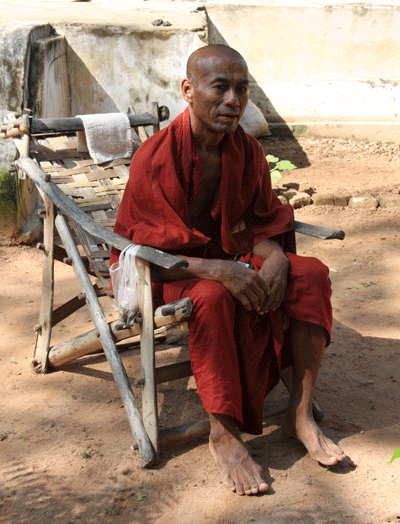 Monk, Paleik Village, Mandalay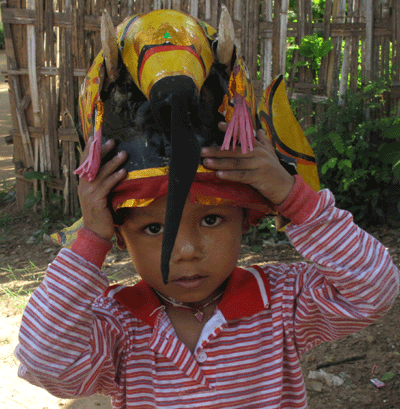 Boy with Headdress, Paleik Village, Mandalay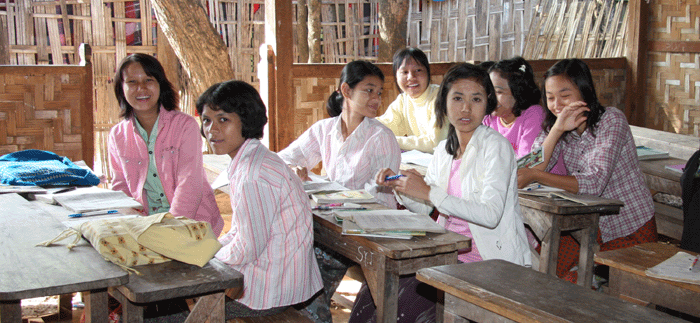 Paleik School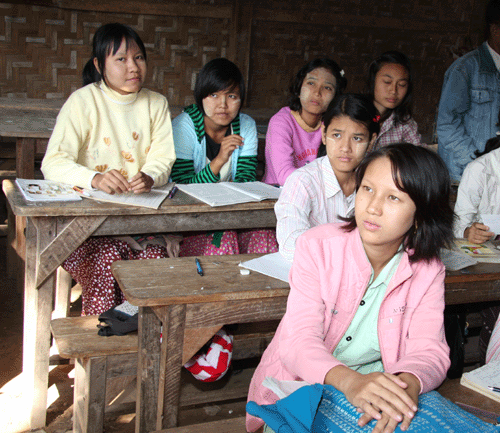 Paleik School

U Bein's Bridge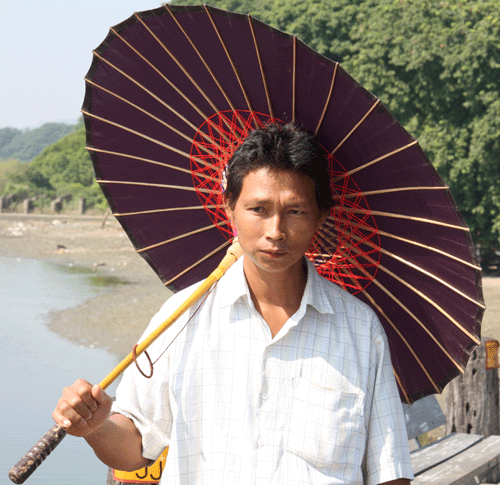 Umbrella Seller, U Bein's Bridge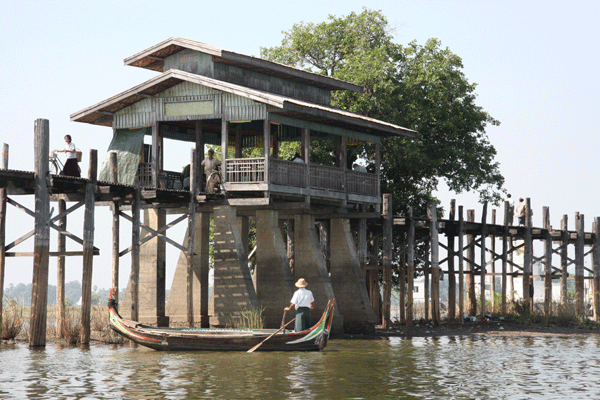 Ubein's Bridge

U Bein's Bridge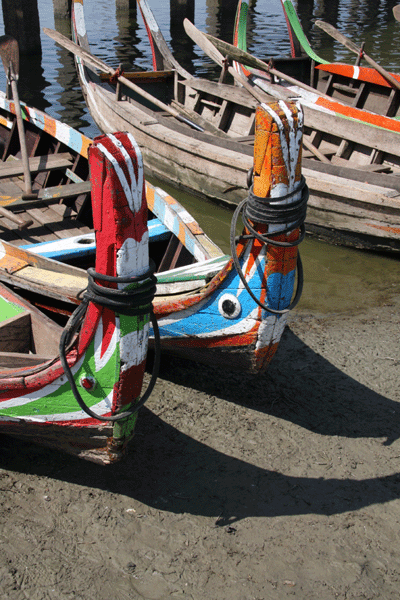 Boats at Ubein's Bridge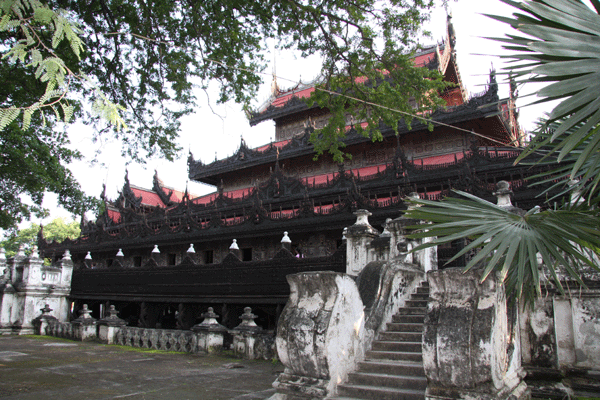 Shwenandaw Golden Palace, Mandalay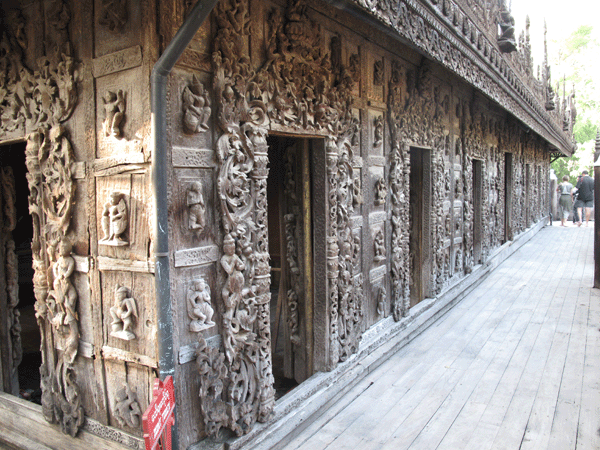 Intricate wood carvings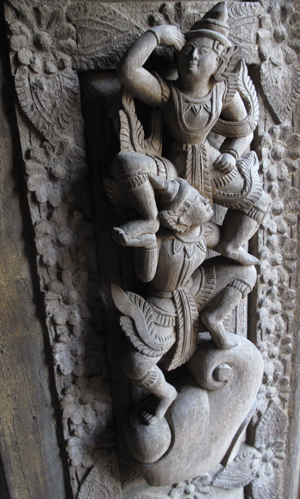 Wood carvings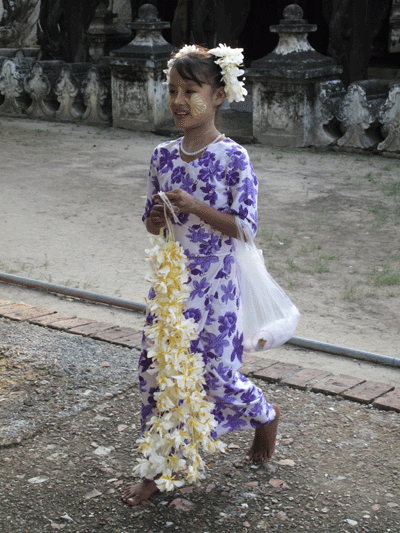 Garland seller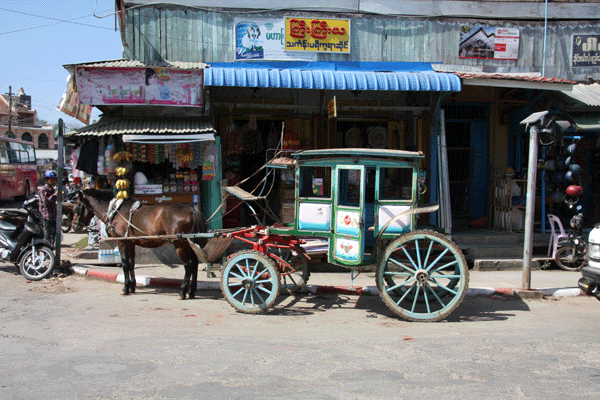 Transportation - Maymyo style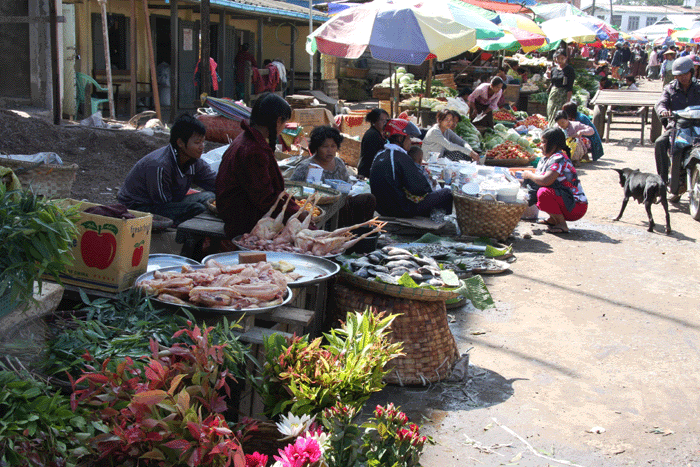 Maymyo Market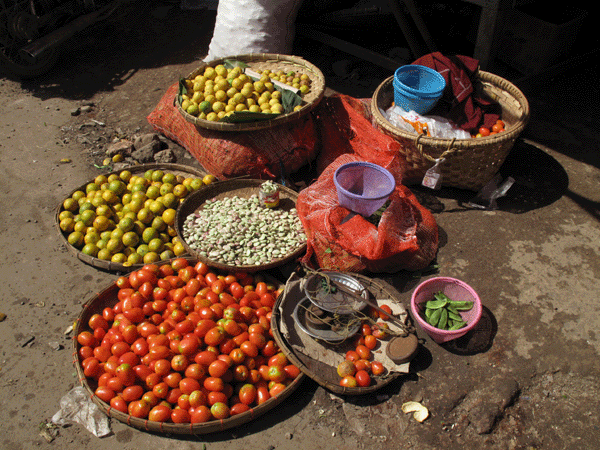 Fruit for Sale - Maymyo Market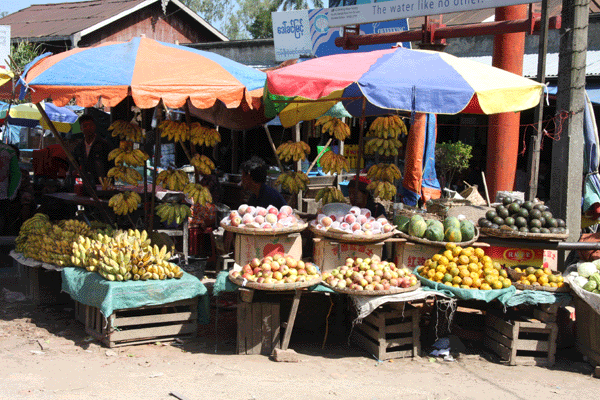 Maymyo Market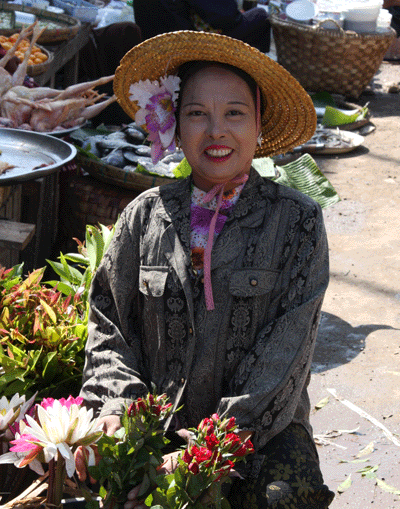 Flower Seller, Maymyo Market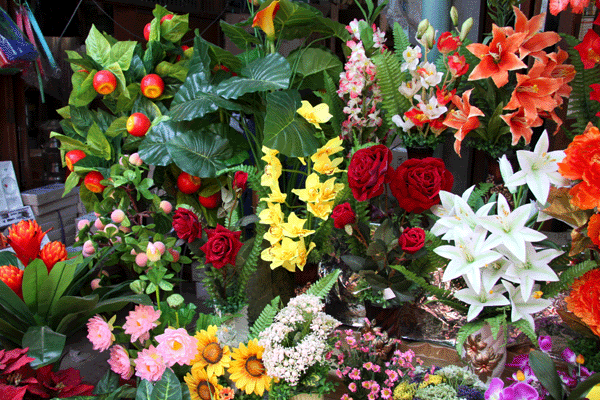 Flowers for sale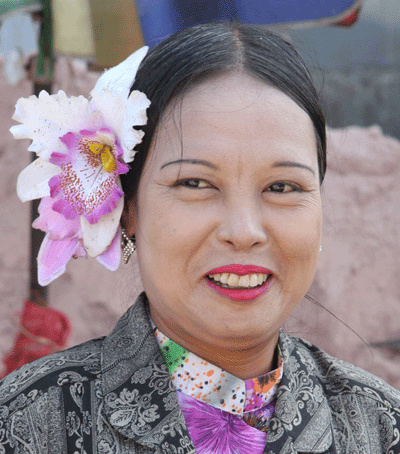 Maymyo Flower Seller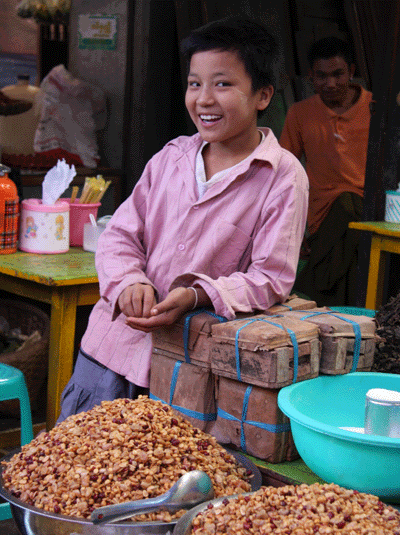 Nut Seller, Maymyo Market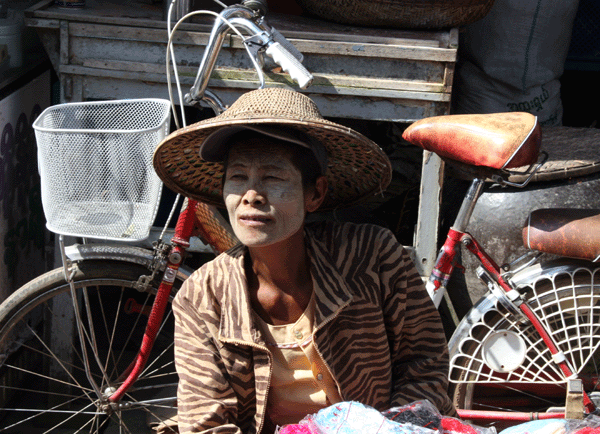 Maymyo Market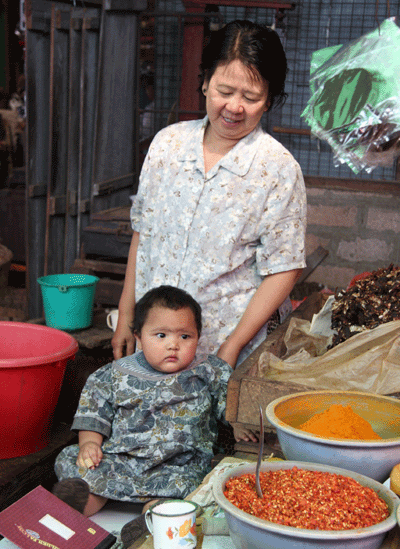 Maymyo Market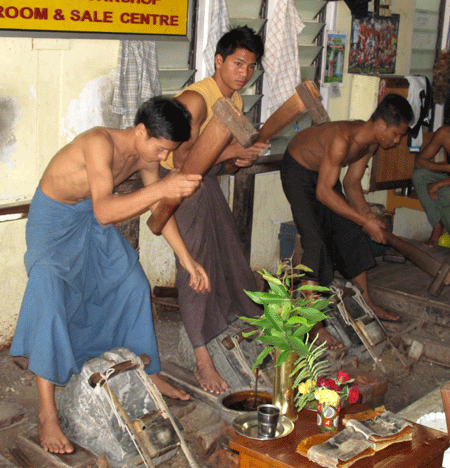 Gold beating, Mandalay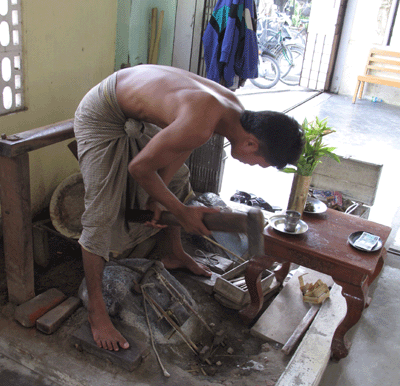 Gold beating, Mandalay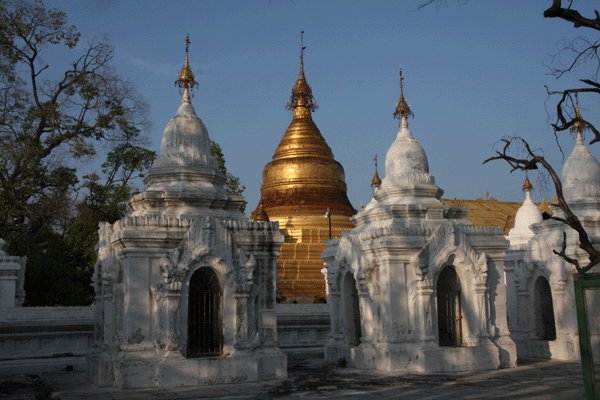 Kuthodaw Pagoda, Mandalay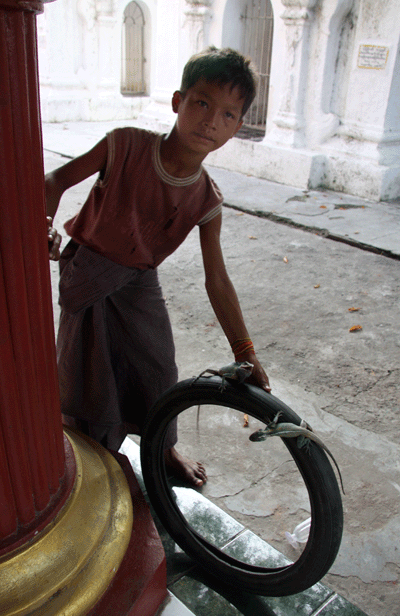 Boy with chameleons - Kuthodaw Pagoda, Mandalay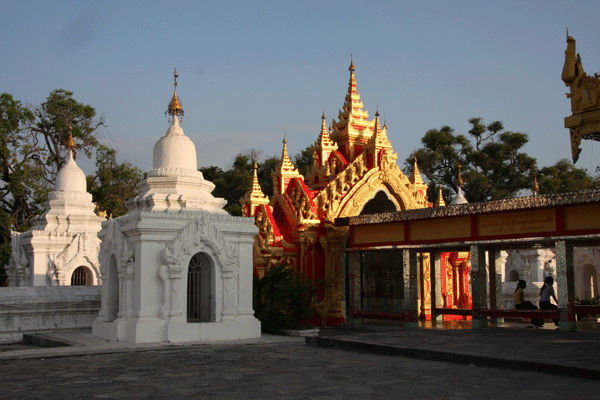 Kuthodaw Pagoda, Mandalay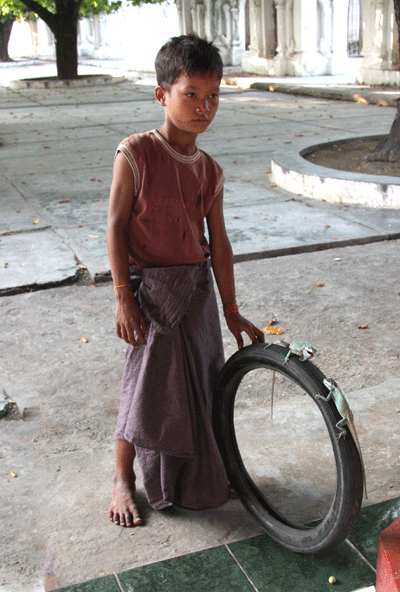 Boy with chameleons (2)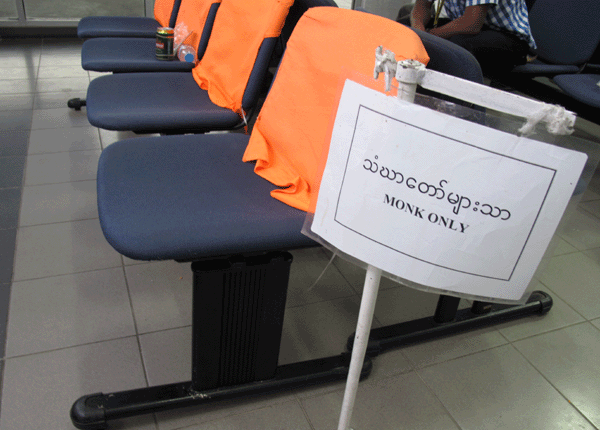 Reserved Seating - Mandalay Airport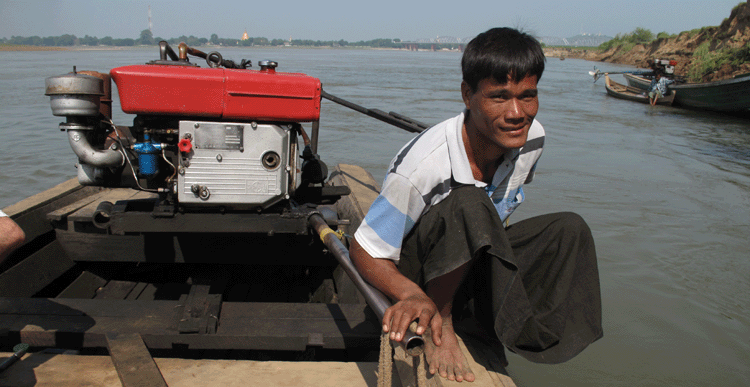 Boatman, Ava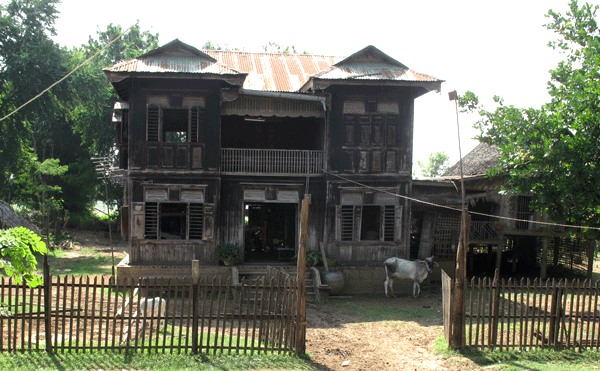 Rural house, Ava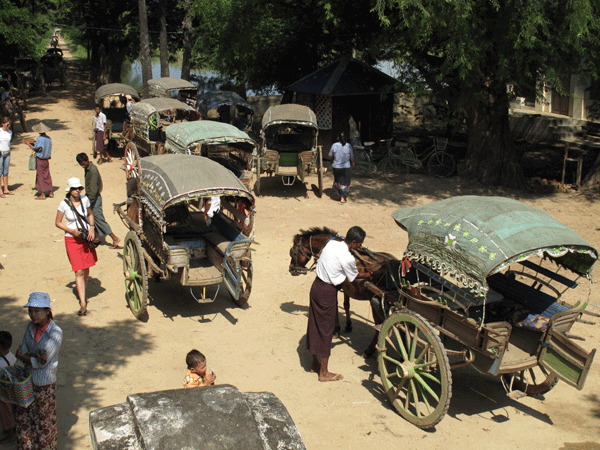 Taxi rank, Ava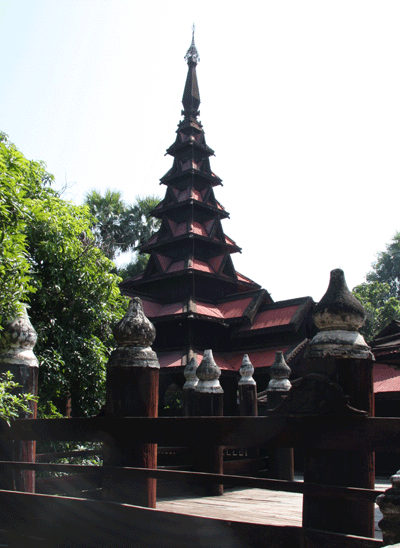 Bagaya Monastery, supported by huge teak logs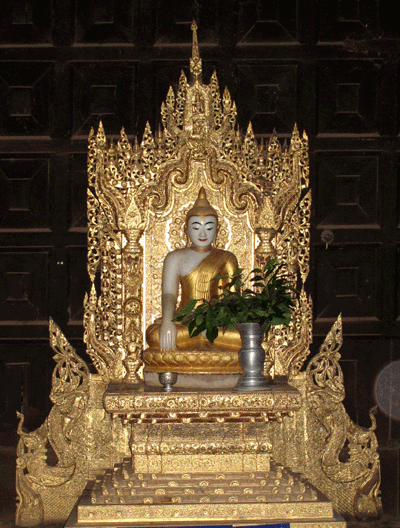 Buddha image, Bagaya Monastery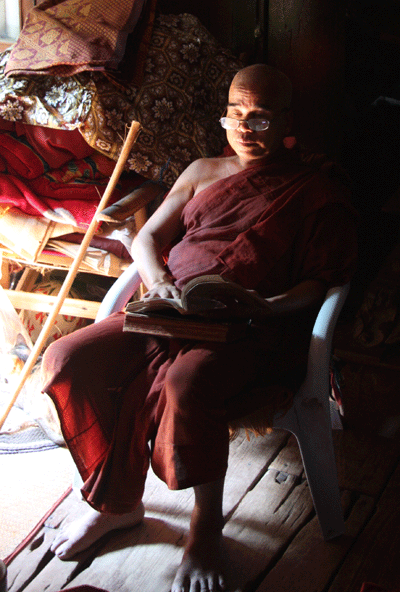 Monk at Bagaya Monastery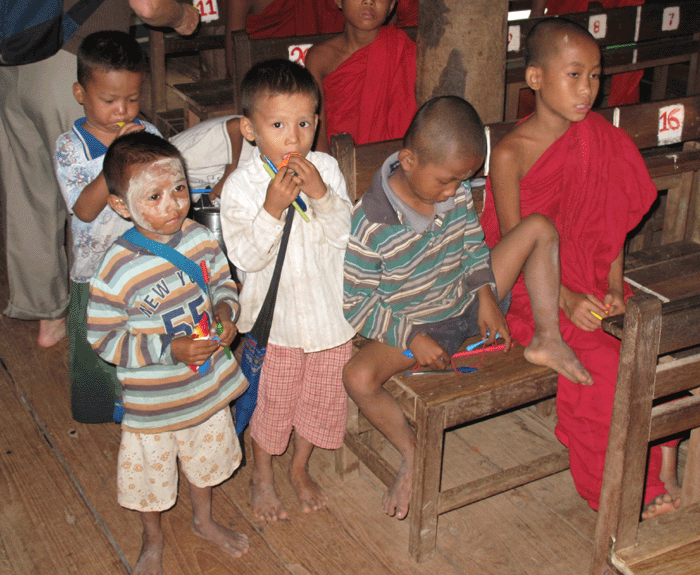 School kids, Bagaya Monastery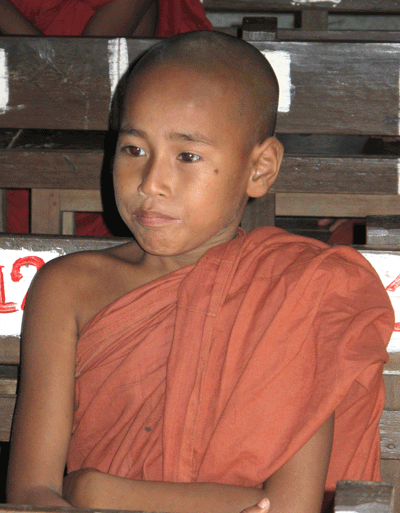 Novice monk, Ava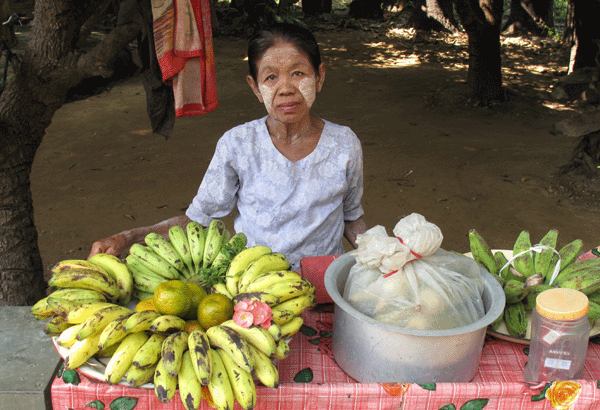 Fruit seller, Bagaya Monastery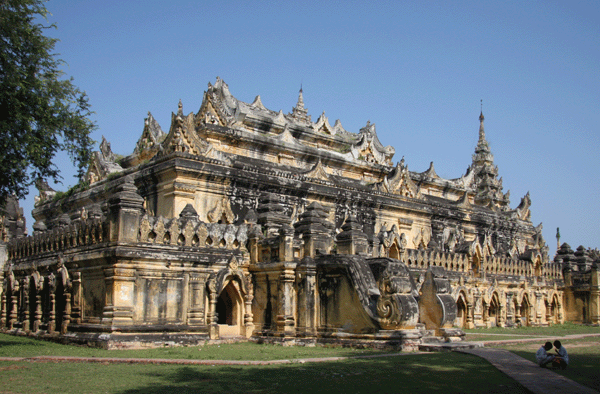 Mahar Aung Mye Bonsan Monastery, Ava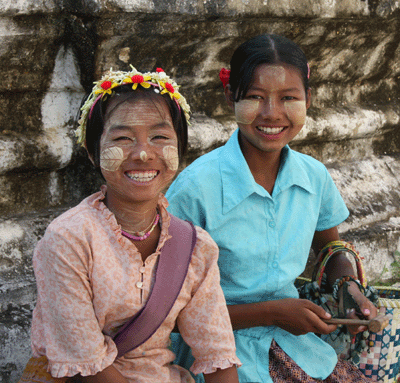 Souvenir Sellers, Ava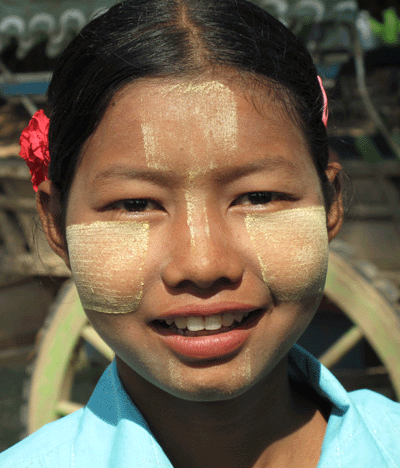 Thanaka cream, made from the ground up bark of the Thanaka tree, is applied to promote smooth skin.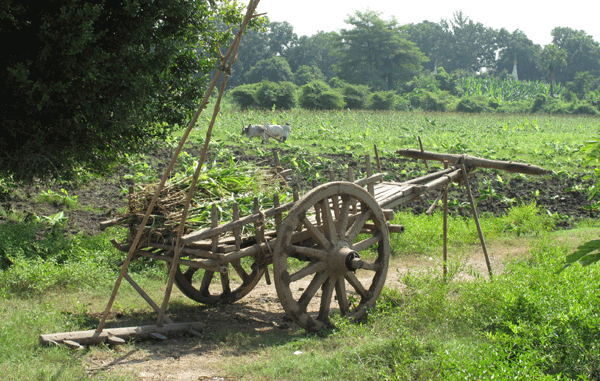 Rural life, Ava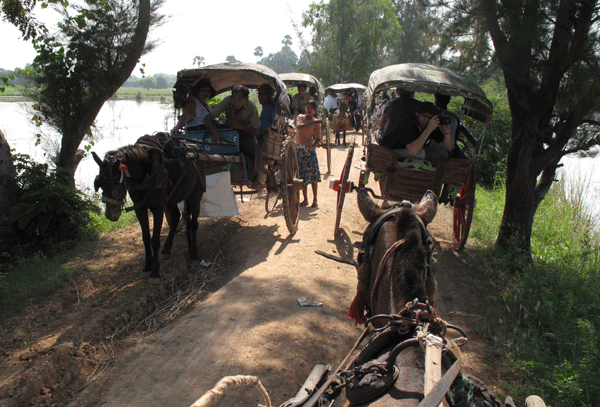 Traffic congestion on Ava's main highway!

Carts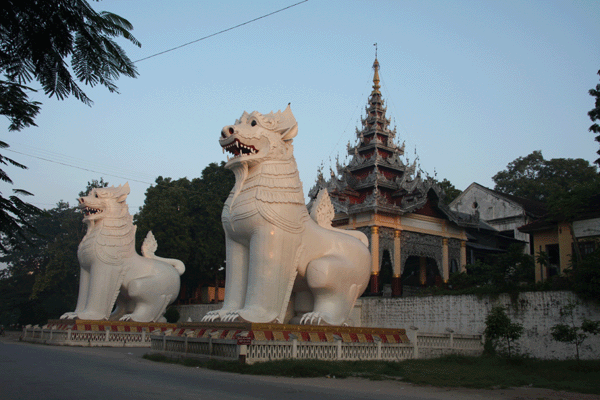 Chinthes guarding the entrance to Mandalay Hill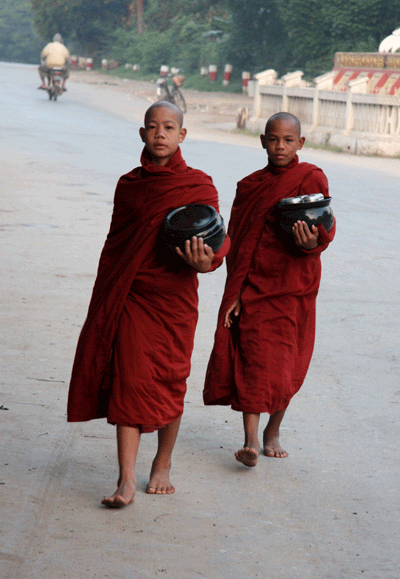 Monks, Mandalay Hill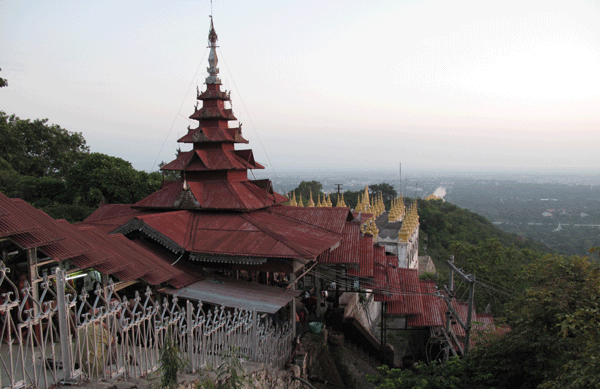 Atop Mandalay Hill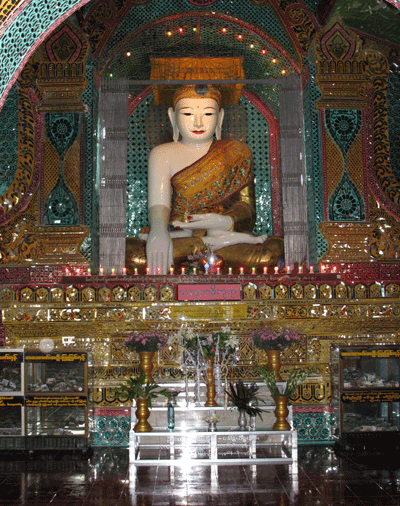 Shrine at the top of Mandalay Hill

Sunset, Mandalay Hill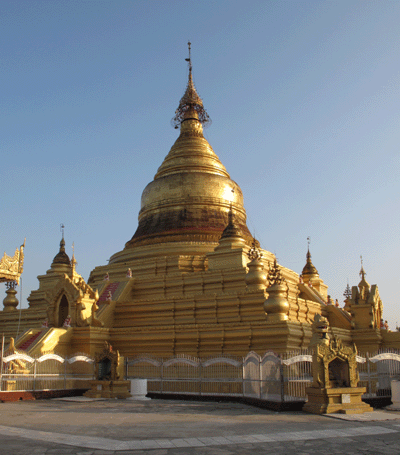 Pagoda at top of Mandalay Hill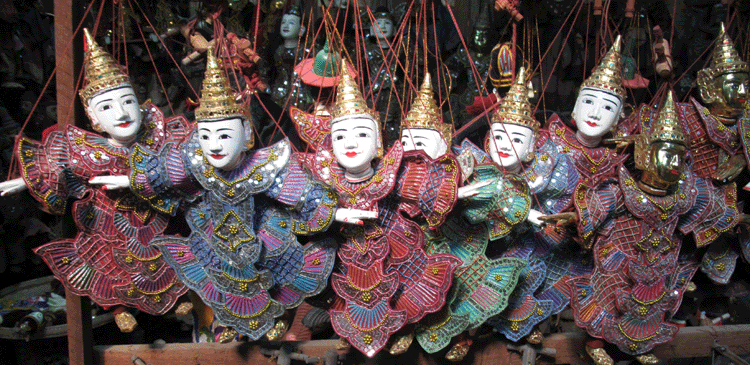 Puppets for sale in Mandalay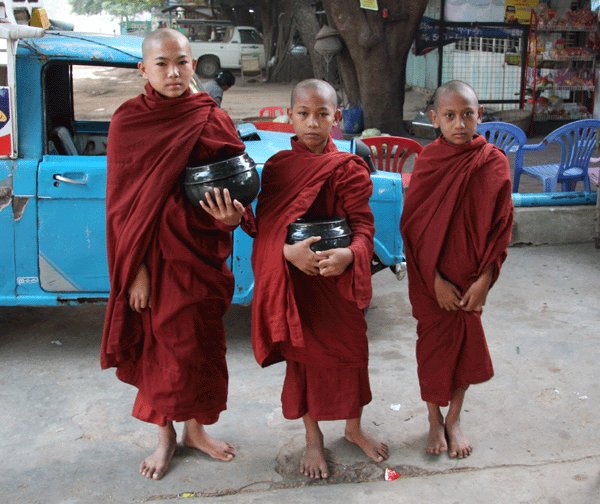 Monks near Mandalay Hill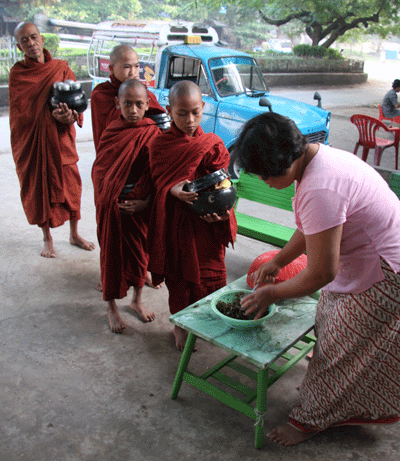 Collecting alms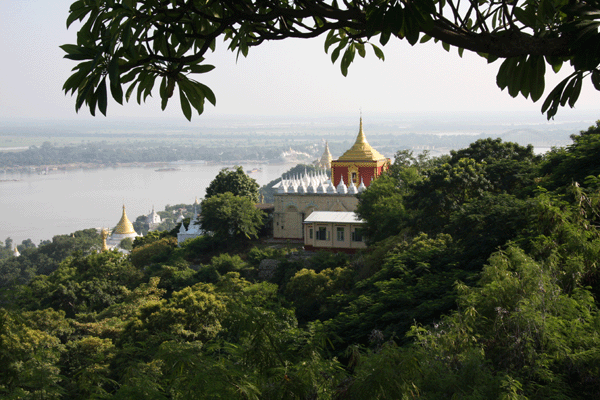 Sagaing Hill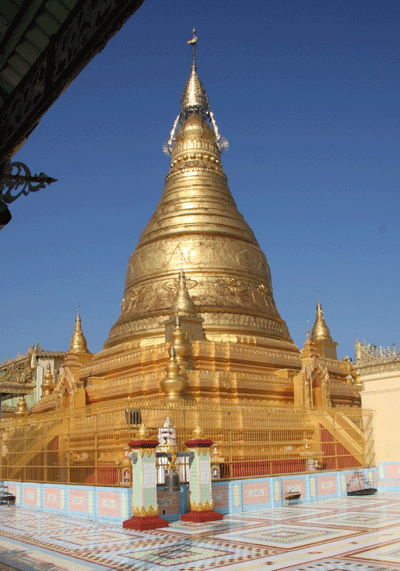 Sagaing Hill Pagoda



Pagan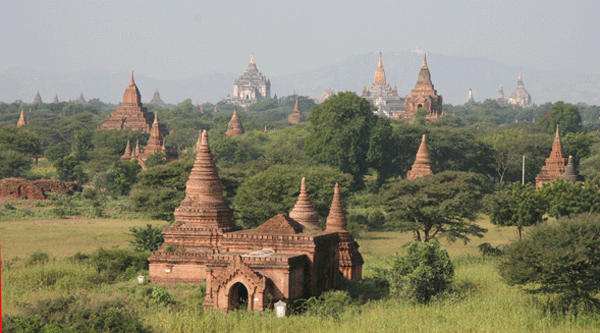 Pagan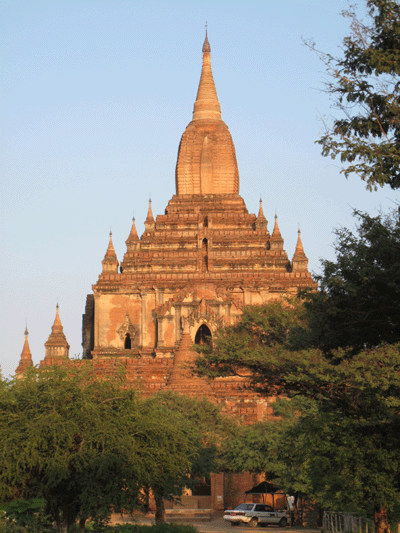 Sulmani Temple, Pagan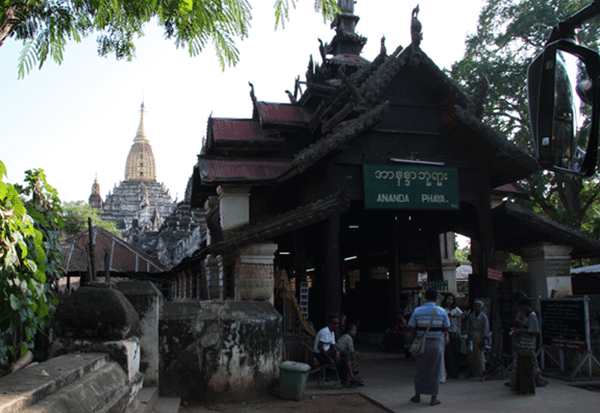 Entrance to Ananda Temple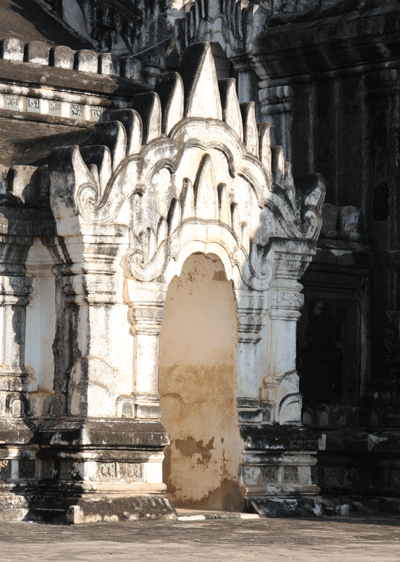 Elaborate arch detail at Ananda Temple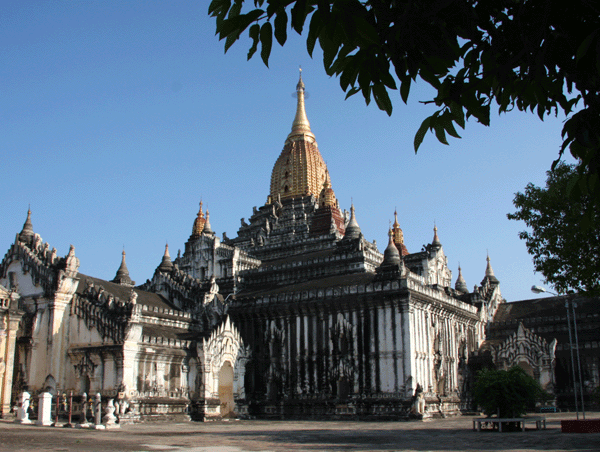 Ananda Temple, Bagan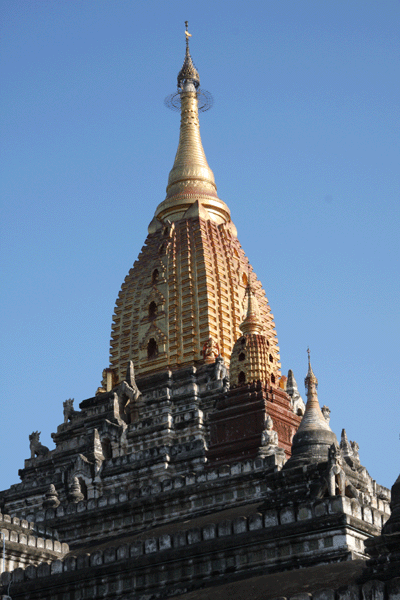 Ananda Upper Terrace and Sikkhara
Kassapa
South facing

Kakusandha
North facing

Konagamana
East facing

Gotama
West facing
The four images of Buddha, each 31 feet high, at Ananda Temple. North-facing and South-facing Buddha's are said to be original 11 century Bagan-style; other two are contemporary replacements for ones destroyed by fire.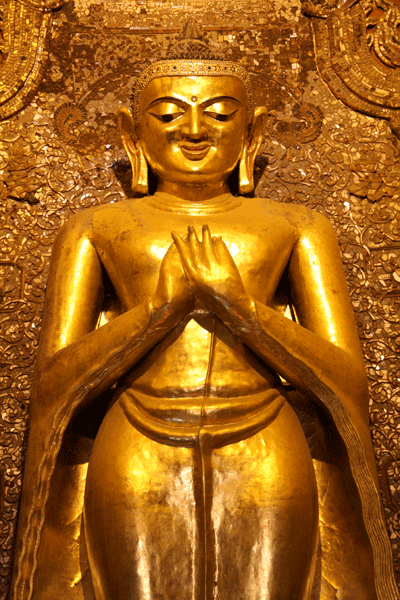 Komagamana Buddha image, Ananda Temple
The original south facing Kassapa Buddha has a unique feature; when viewed from a distance gives an expression of mirthfulness (left), however the same image viewed from close quarters depicts a sad look (right).

Be kind to animals ........ Go Vegetarian!

A similar sign in Pagan from our 1975 trip.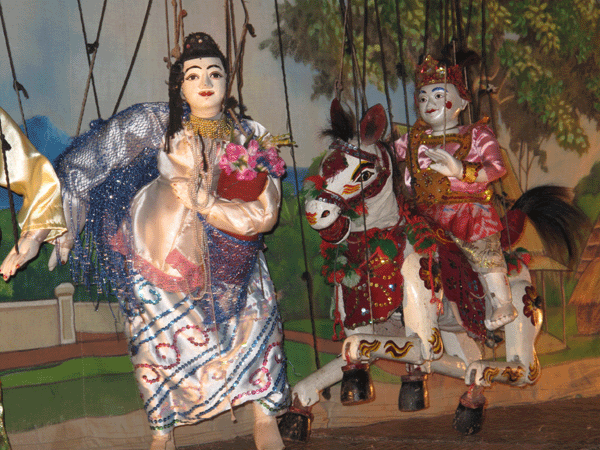 Nanda Puppet Show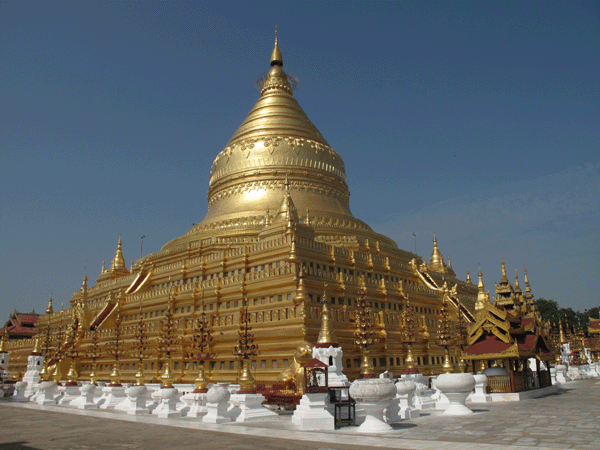 Shwezigon Pagoda, Bagan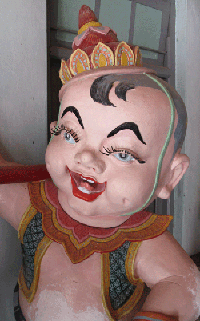 Image at Shwezigon Pagoda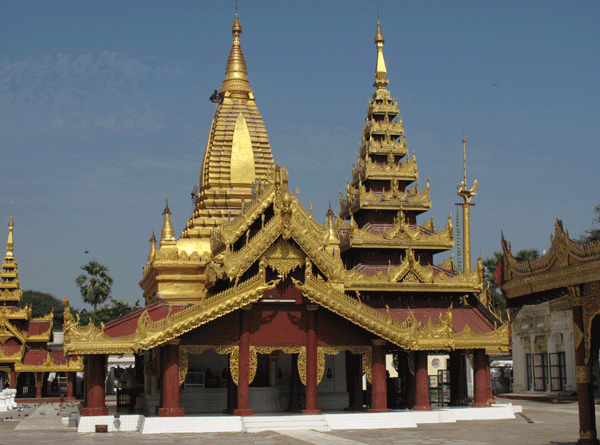 Shwezigon Pagoda, Bagan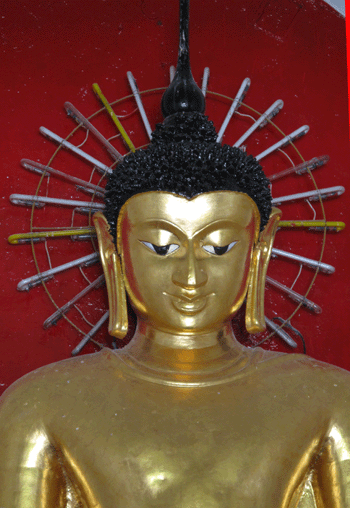 Buddha image at Shwezigon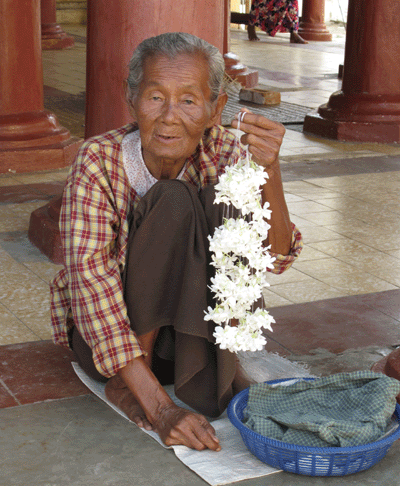 Garland seller, Shwezigon Pagoda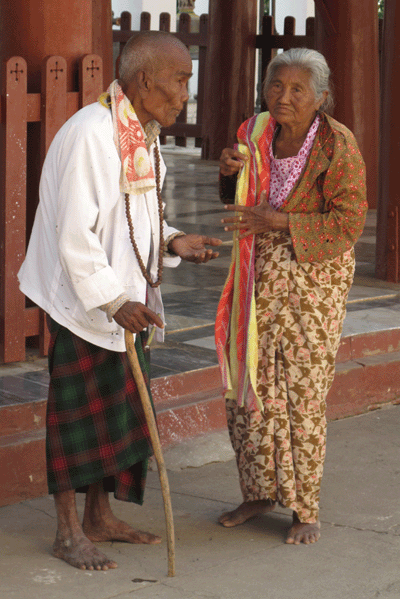 Old couple, Shwezigon Pagoda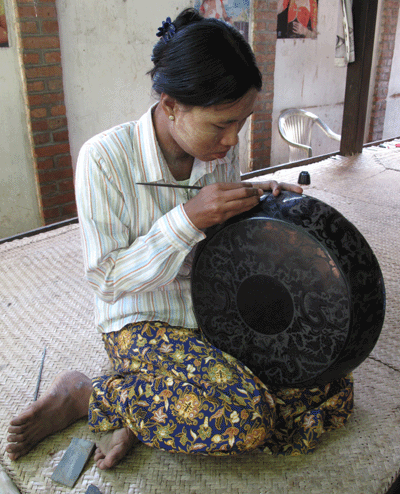 Lotus Collections Lacquer factory, Pagan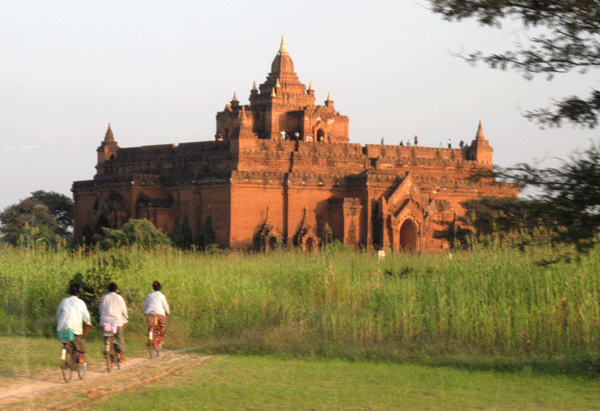 Pyat Thatgyi Pagoda for Sunset Viewing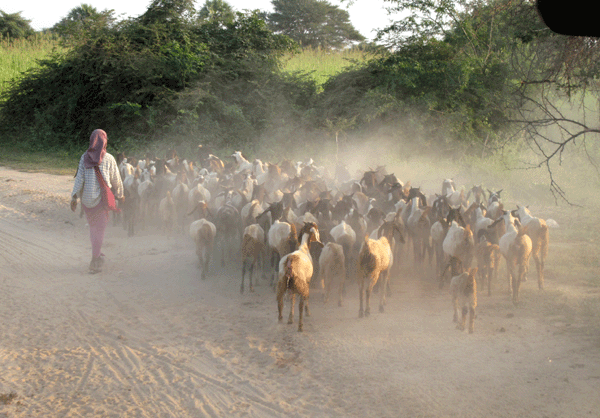 Herd of goats homeward bound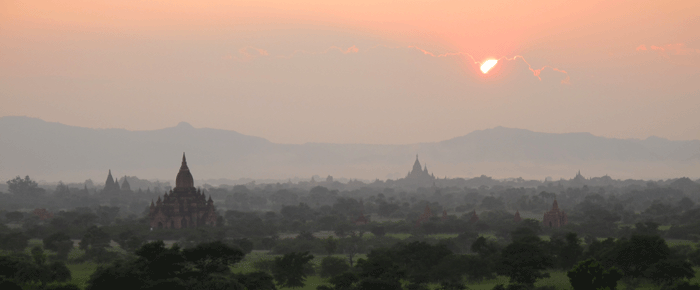 Sunset across Pagan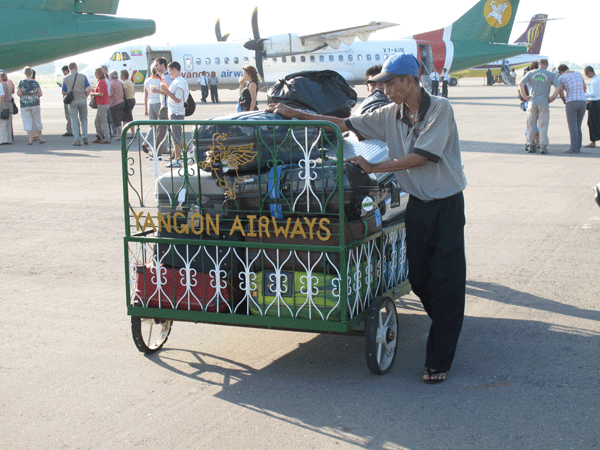 Bagan Airport....... delightfully laid back!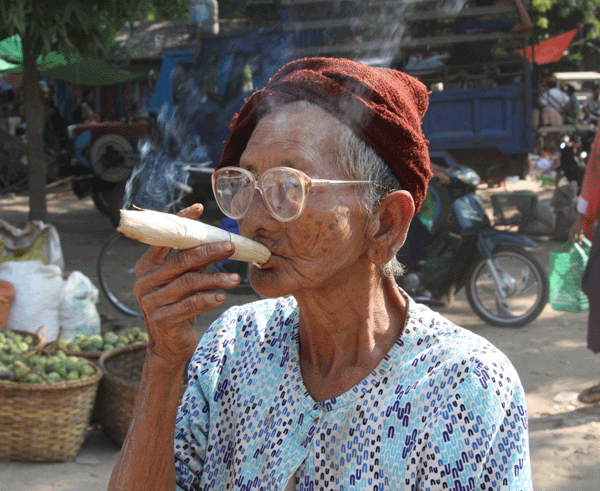 Cheroot Smoker, Nyaung U Market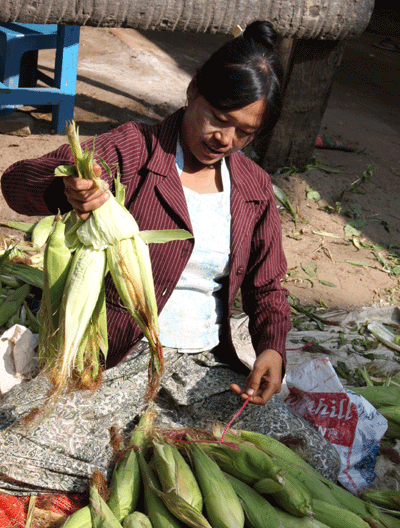 Sweetcorn Seller, Nyaung U Market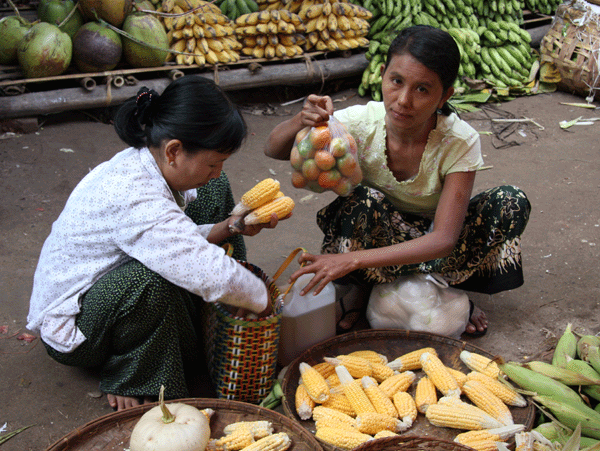 Nyaung U Market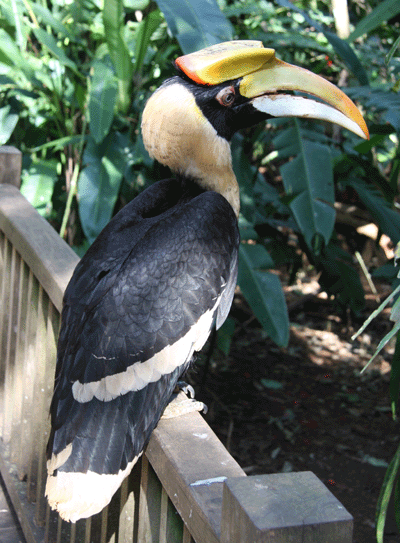 Horn-billed bird, Kandawgyi Botanical Gardens, Maymyo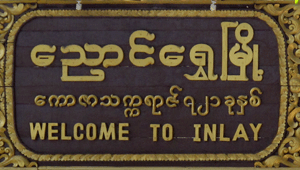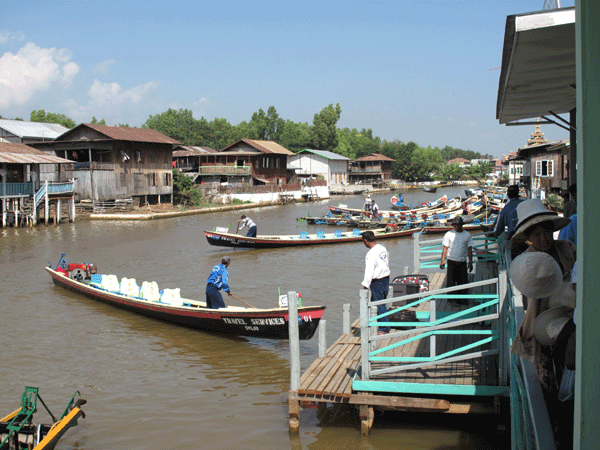 Boat transfer station at Nyaung Shwe...... the gateway to Inle Lake

High speed long-tail boats - the mode of transport on Inle Lake

Approaching the Inle Resort Hotel by long-tail boat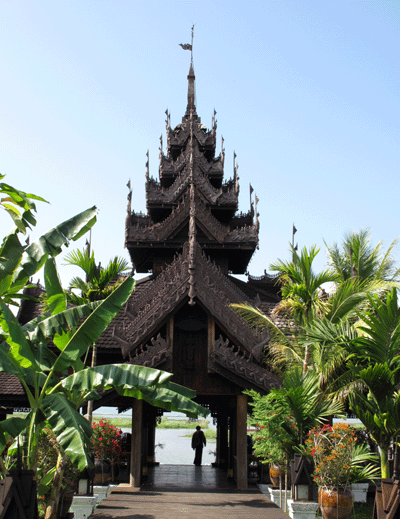 Entrance to Inle Resort Hotel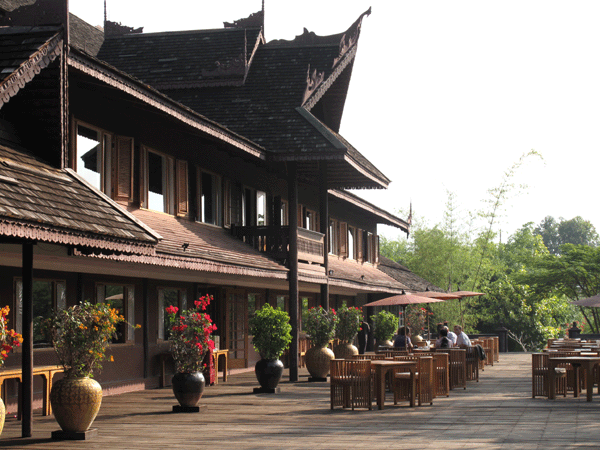 Main Building, Inle Resort Hotel

Inle Resort Hotel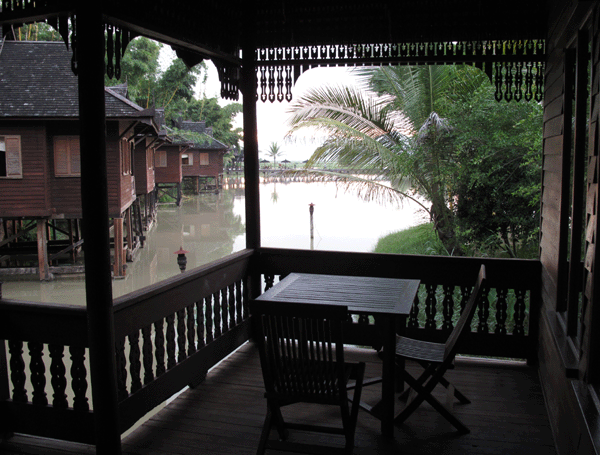 View from veranda or Inle Resort Hotel cabin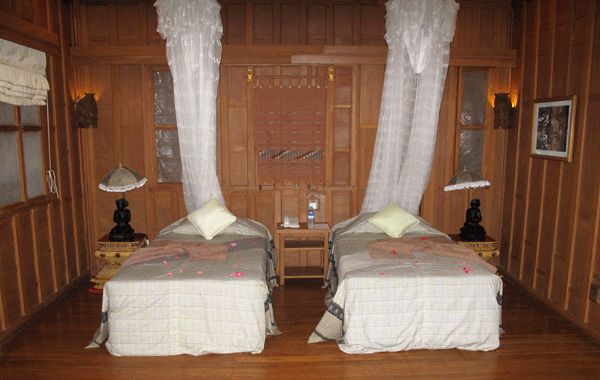 The accomodation in the teak built cabin, complete with mosquito nets

Inle Lake

Stilt-houses, Inle Lake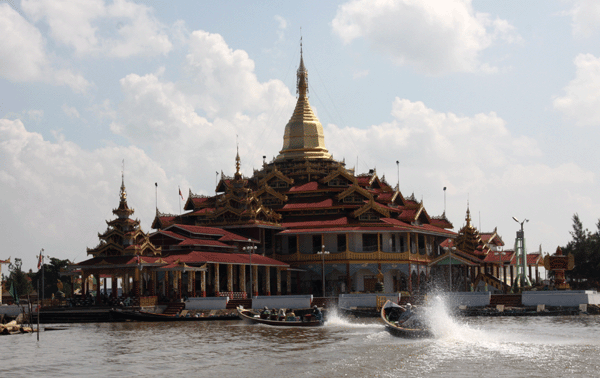 Inle Temple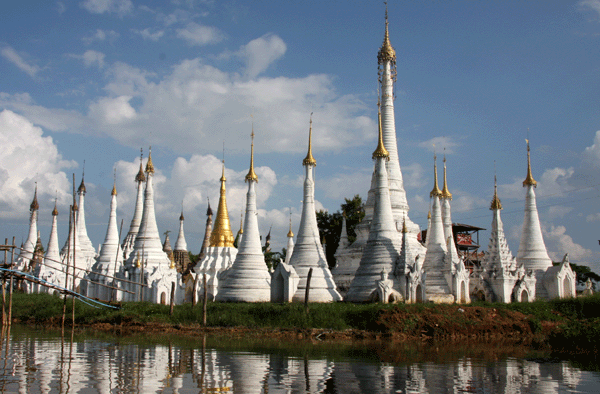 Inle Stupas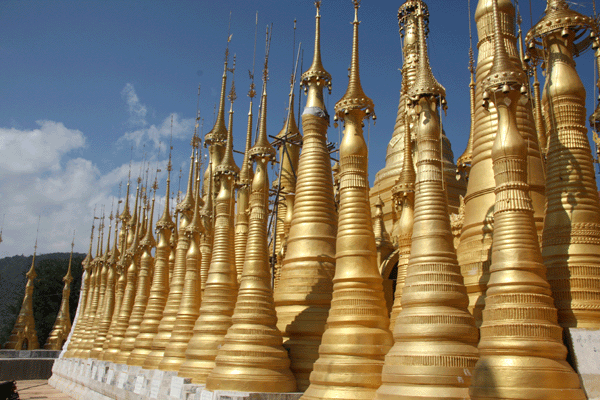 Shwe In Tain Pagoda, Inle Lake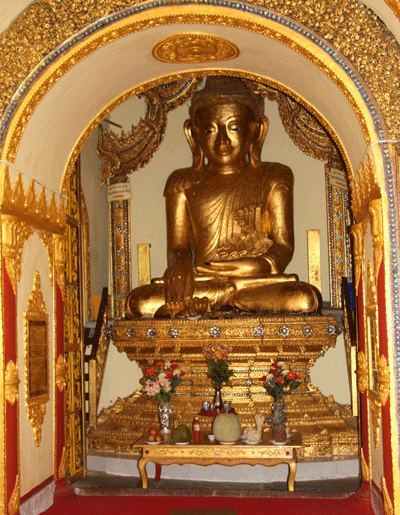 Buddha image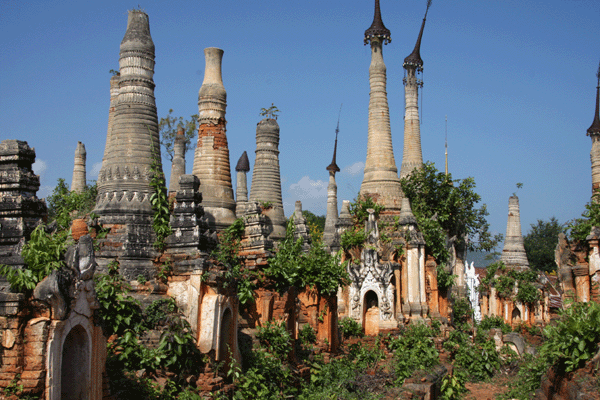 Shwe In Tain Pagoda, Inle Lake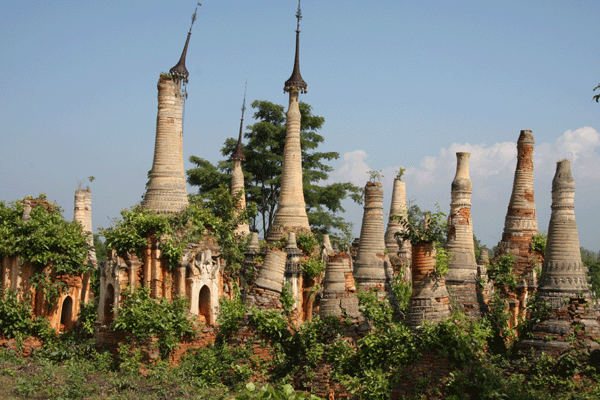 Shwe In Tain Pagoda, Inle Lake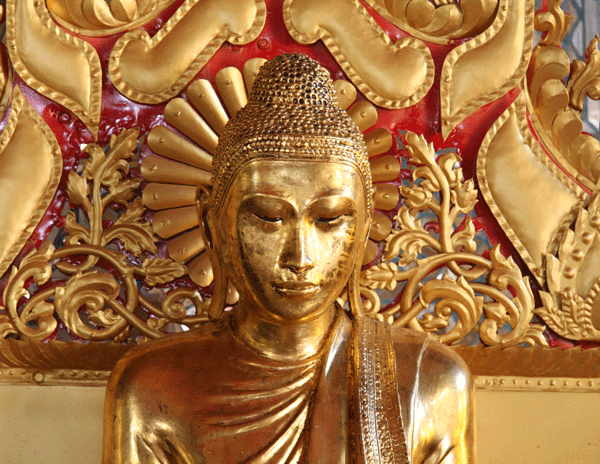 Buddha image, Shwe In Tain Pagoda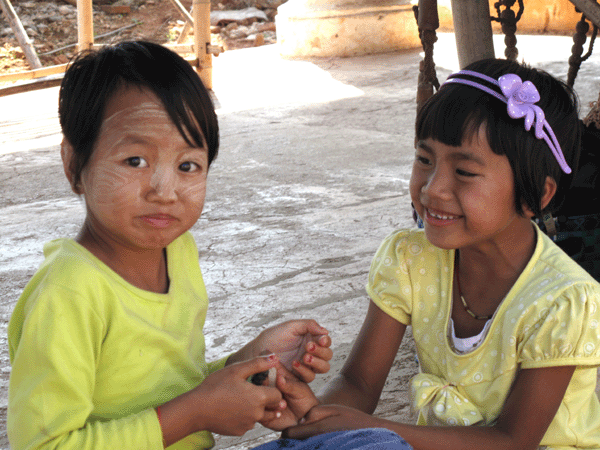 Young friends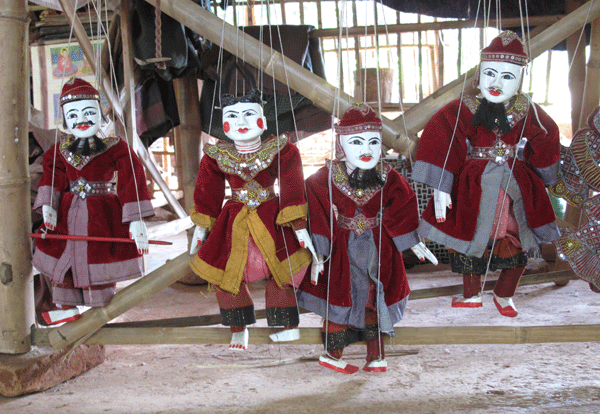 Souvenirs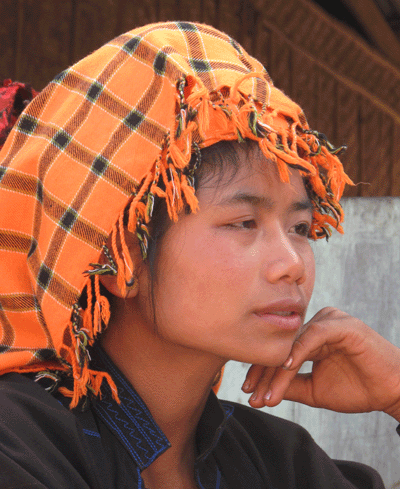 Shan lady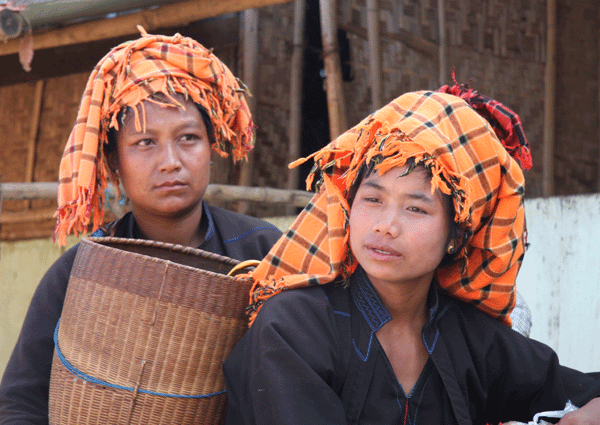 Shan ladies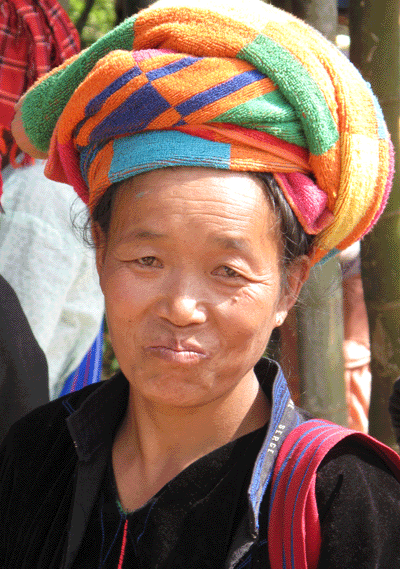 Shan lady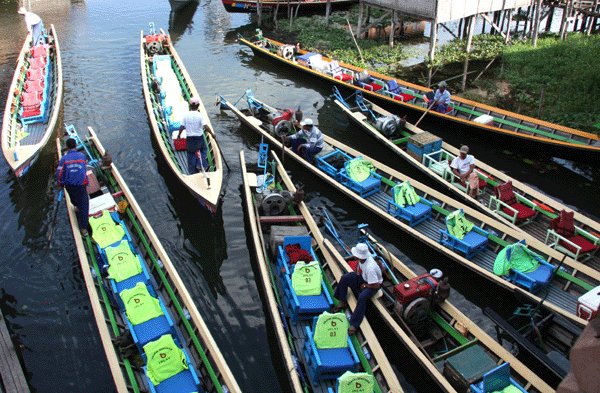 Boat parking lot, Inle Lake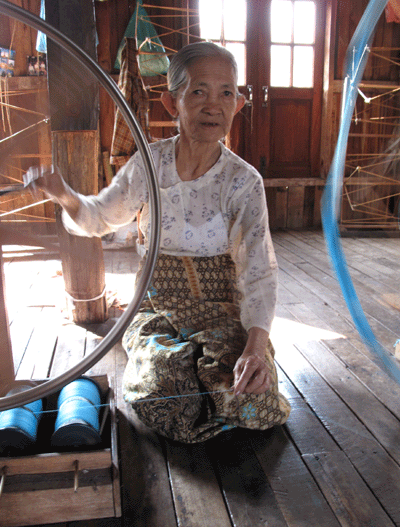 Silk weaver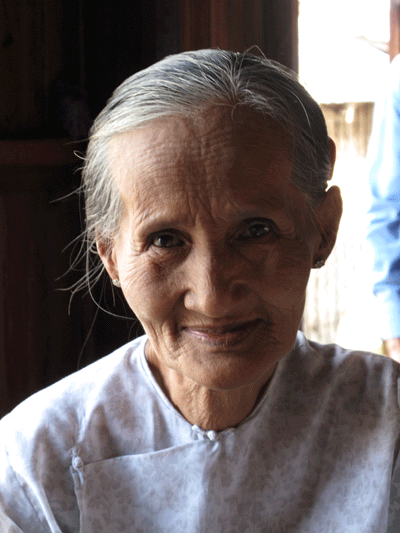 Silk weaver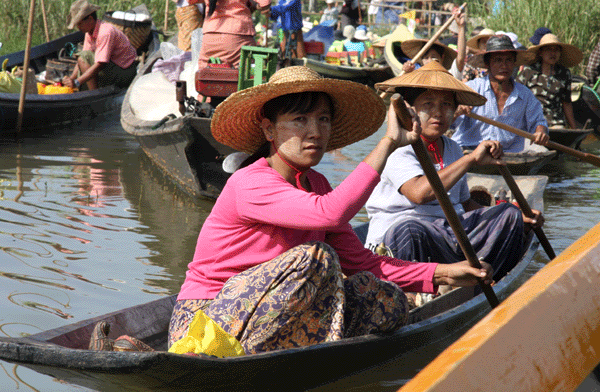 Inle Floating Market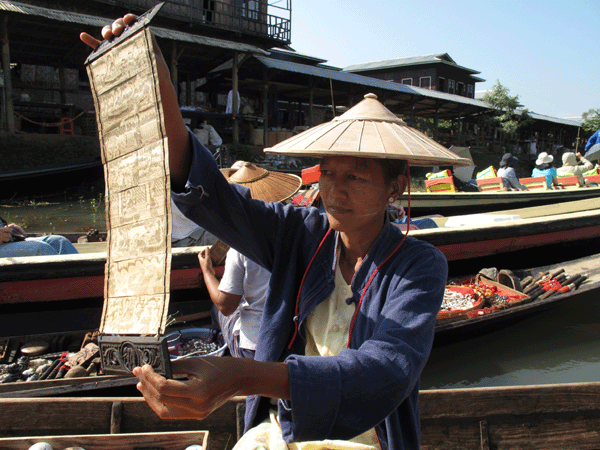 Inle Floating Market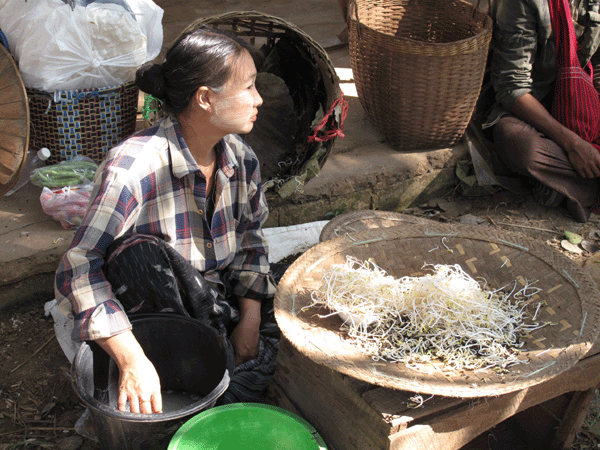 Inle Floating Market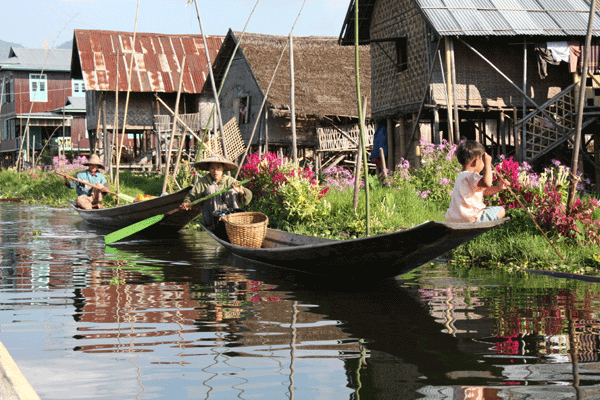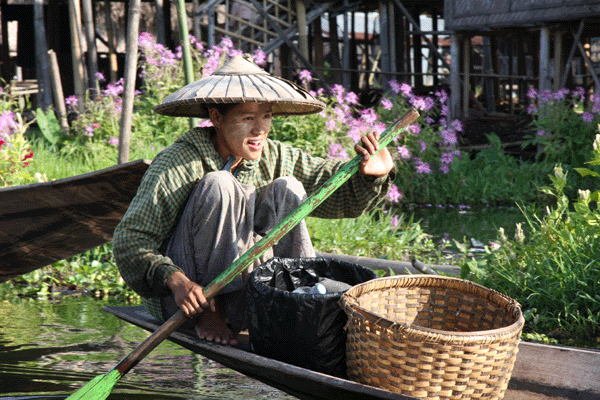 Vegetables being delivered, Inle Lake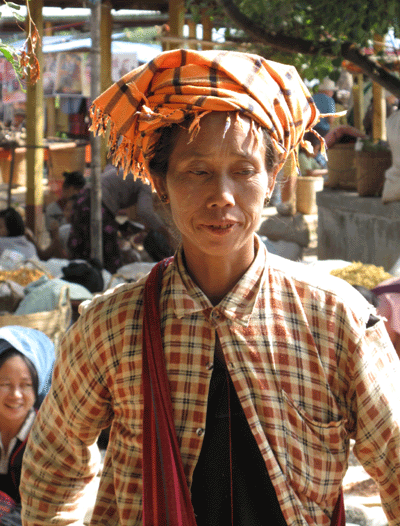 Inle market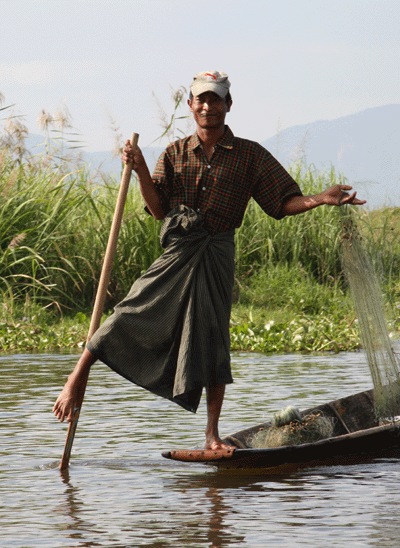 Inle Lake leg rower

Inle Lake fishermen

Long-tail boat, Inle Lake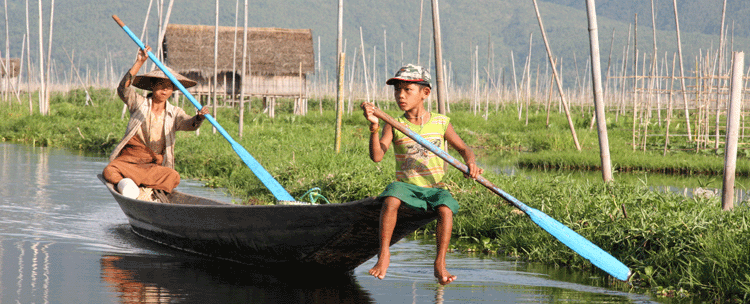 Floating gardens, Inle Lake

Storm clouds threaten the Lake at dusk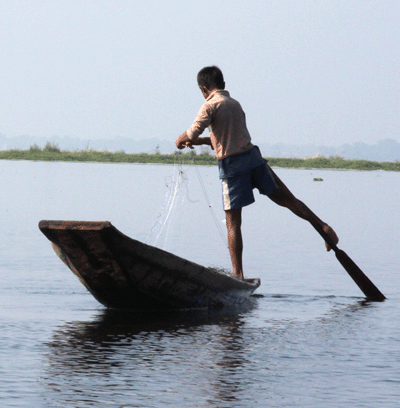 The elegance of the Inle Lake fisheman is amazing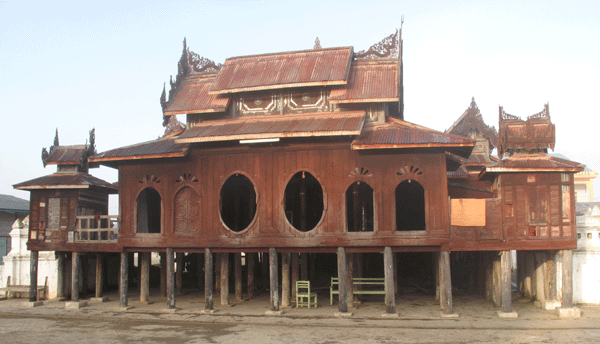 Shwe Yan Dyay Monastery, near Heho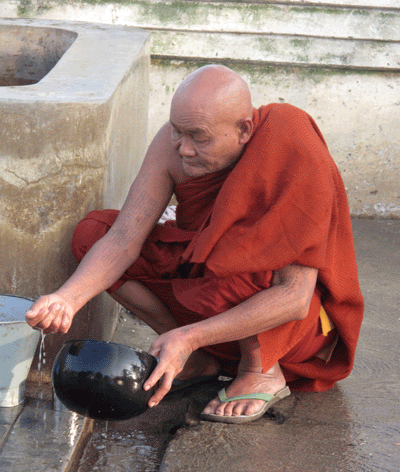 Monk at Shwe Yan Dyay Monastery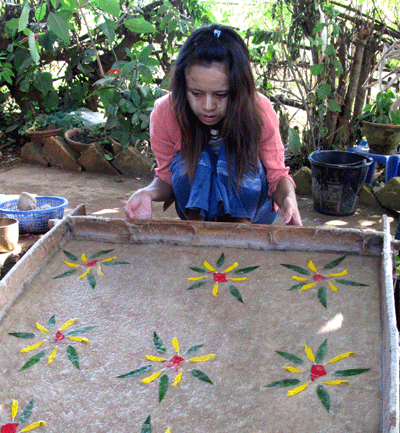 Paper Making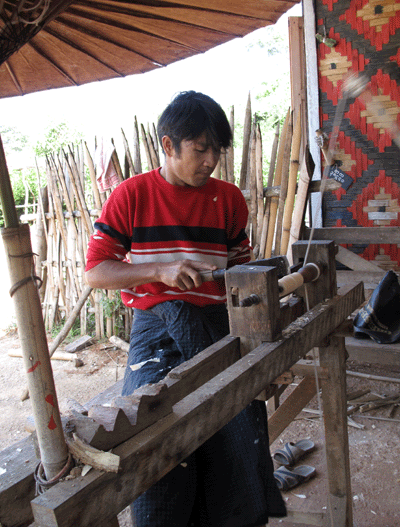 Crude but Effective Foot Operated Lathe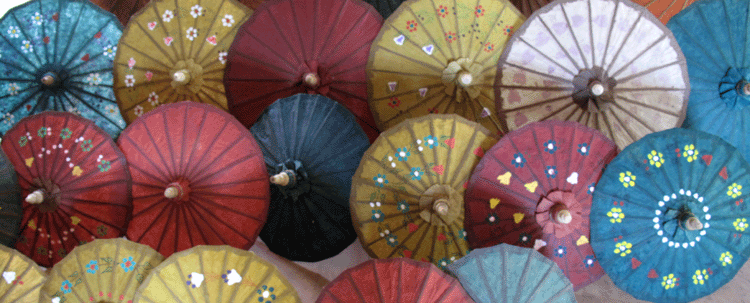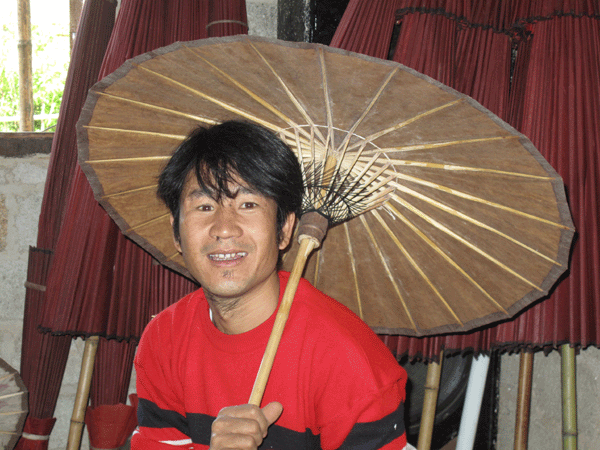 Umbrella Maker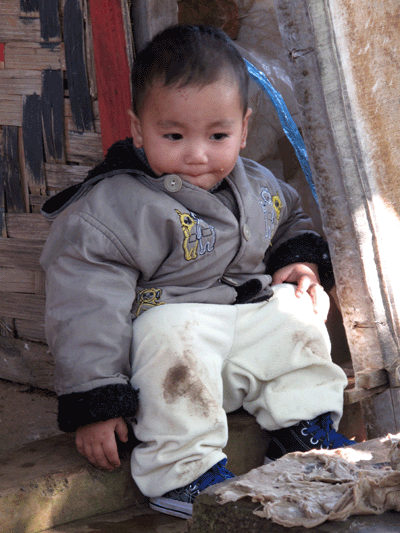 The Umbrella Maker's Son