The Cathedral of Saint Mary of the See ( Catedral de Santa María de la Sede), better known as Seville Cathedral, is a Roman Catholic cathedral and is the largest Gothic cathedral and the third-largest church in the world. It is also the largest cathedral in the world, as the two larger churches, the Basilica of the National Shrine of Our Lady of Aparecida and St Peter's Basilica, are not the seats of bishops. It was registered in 1987 by UNESCO as a World Heritage Site, along with the Alcázar palace complex and the General Archive of the Indies. "See" refers to the Episcopal see, i.e., the bishop's ecclesiastical jurisdiction.
After its completion in the early 16th century, the Seville Cathedral supplanted Hagia Sophia as the largest cathedral in the world, a title the Byzantine church had held for nearly a thousand years. The cathedral is also the burial site of Christopher Columbus.The Archbishop's Palace is located on the northeastern side of the cathedral.
The Giralda is the bell tower of the Cathedral. Its height is 343 feet (105 m), and its square base is 44 feet (13 m) long per side. The Giralda is the former minaret of the mosque that stood on the site under Muslim rule, and was built to resemble the minaret of the Koutoubia Mosque in Marrakech, Morocco. It was converted into a bell tower for the cathedral after the Reconquista, although the topmost section dates from the Renaissance. It was registered in 1987 as a World Heritage Site by UNESCO. The tower is 104.1 m in height and was one of the most important symbols in the medieval city. Construction began in 1184 under the direction of architect Ben Ahmad Baso. According to the chronicler Ibn Sahib al-Salah, the works were completed on 10 March 1198, with the placement of four gilt bronze balls in the top section of the tower. After a strong earthquake in 1365, the spheres were missing. In the 16th century the belfry was added by the architect Hernán Ruiz the Younger; the statue on its top, called "El Giraldillo", was installed in 1568 to represent the triumph of the Christian faith.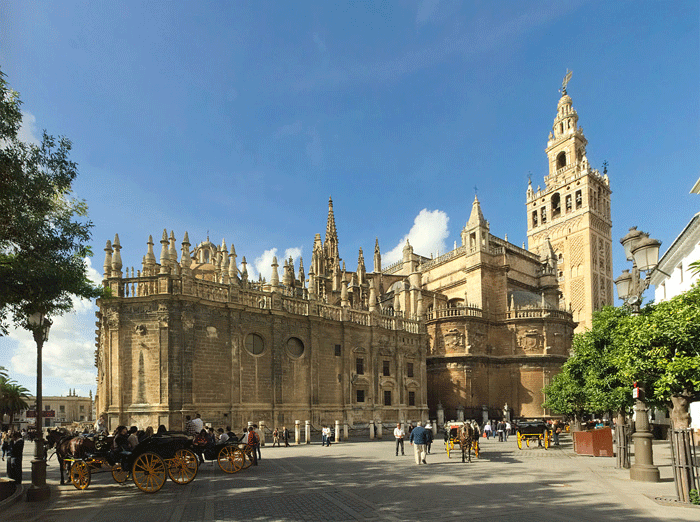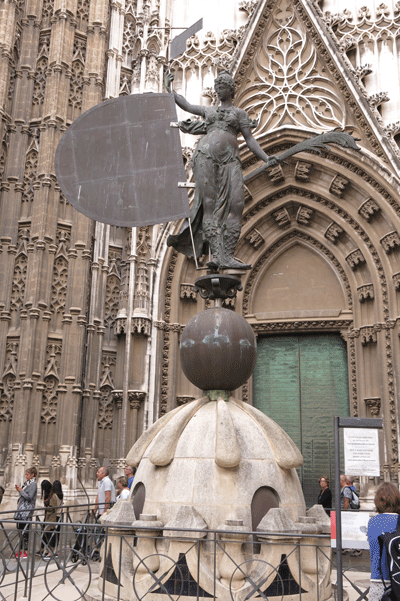 Replica of the weather vane on top of the Giralda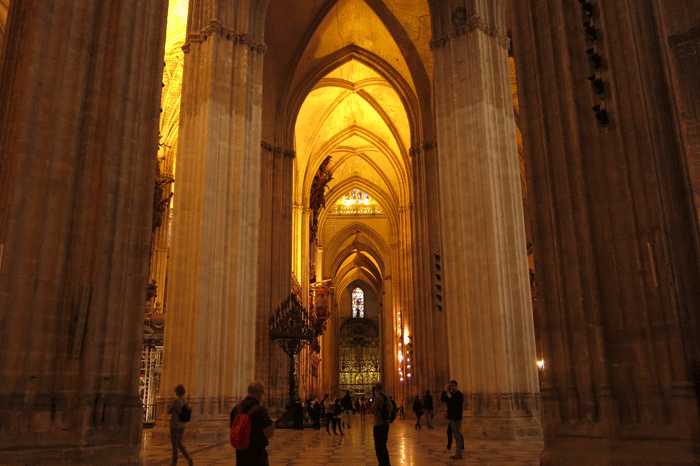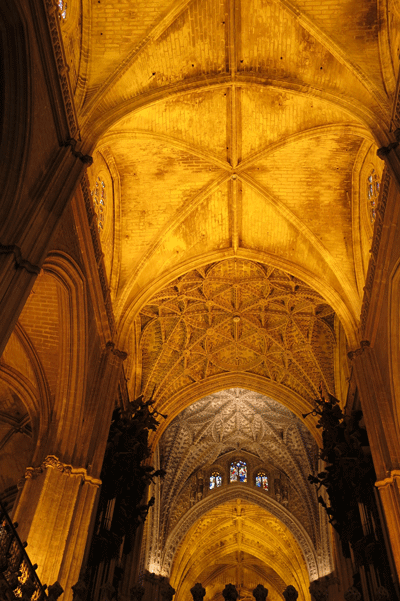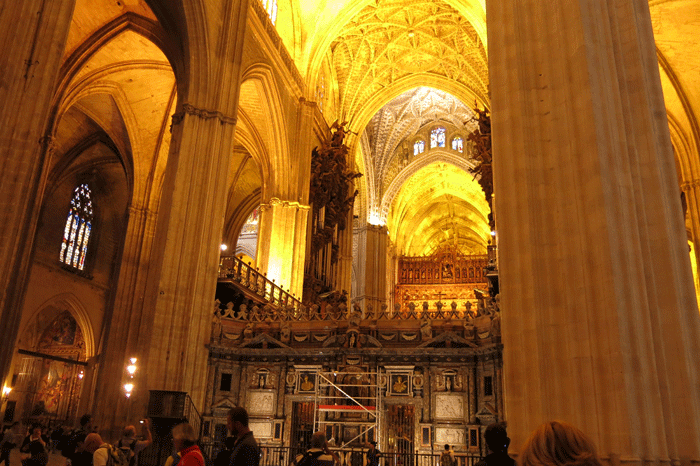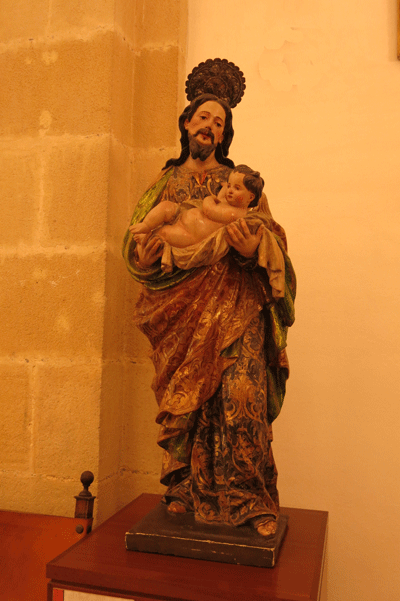 San José con el Niño. Pedro Roldán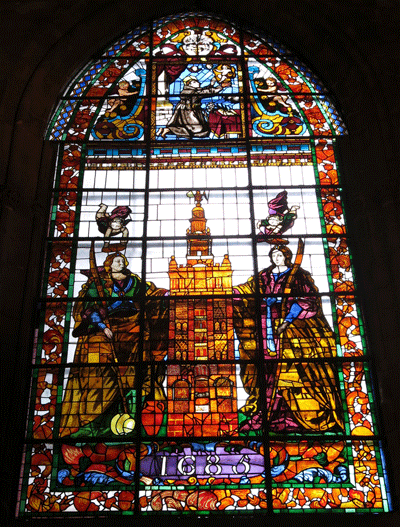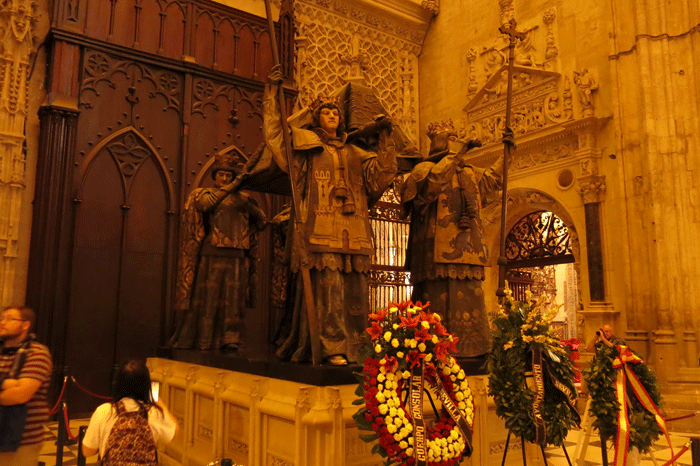 Tomb of Christopher Columbus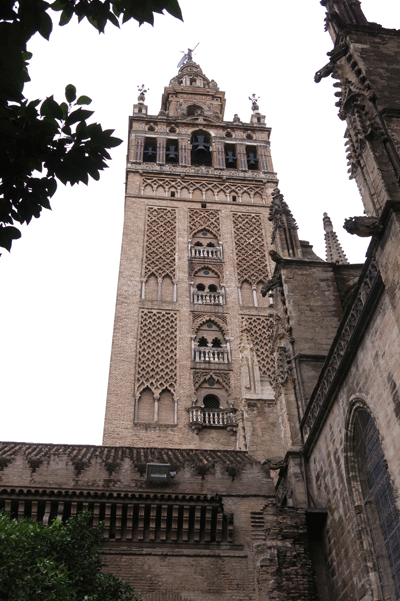 The Giralda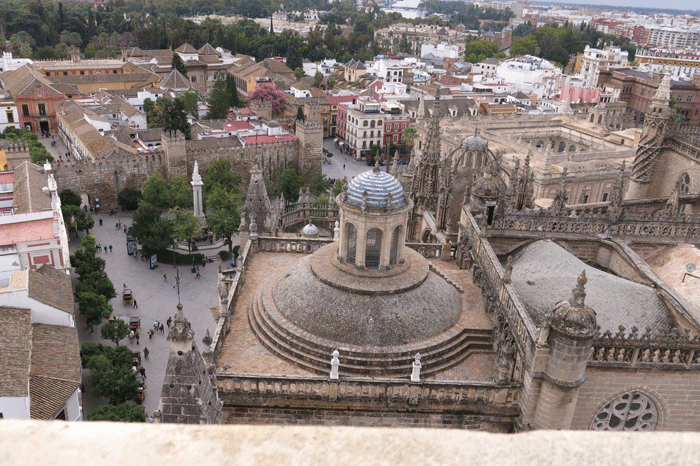 View from the Giralda towards the Alcazar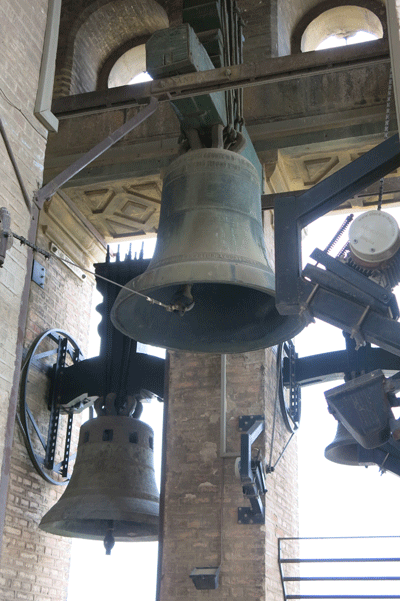 The bells at the top of the Giralda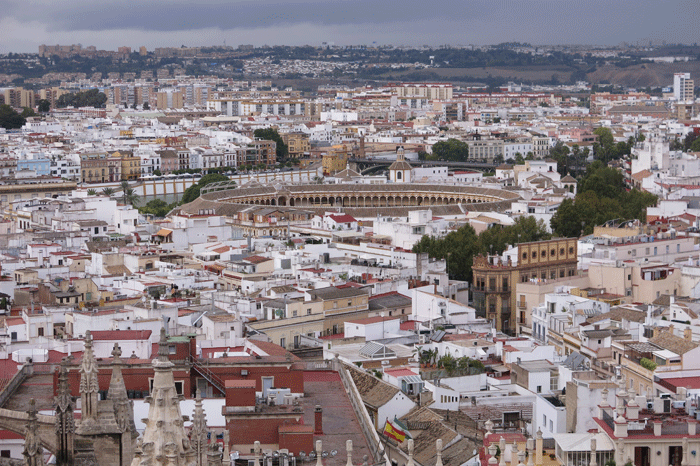 View of the Bull Ring from the Giralda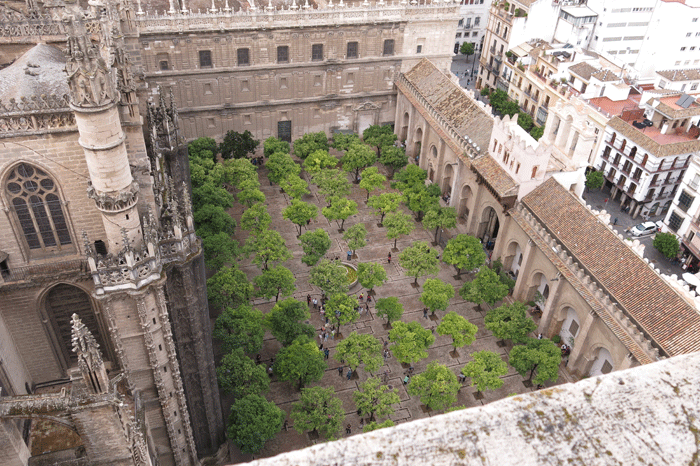 View of the Orange Garden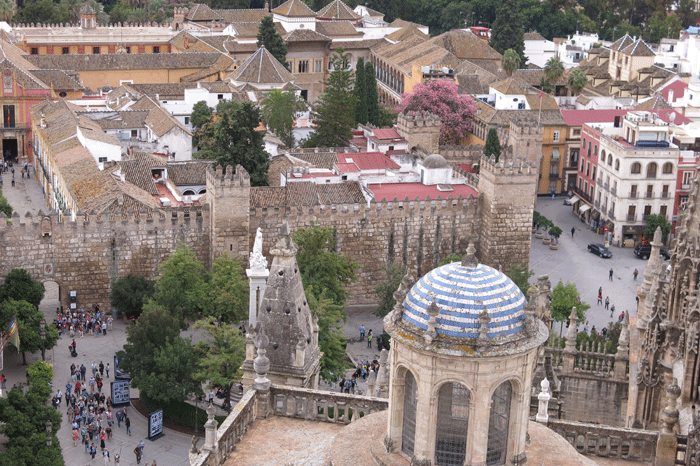 View towards the Alcazar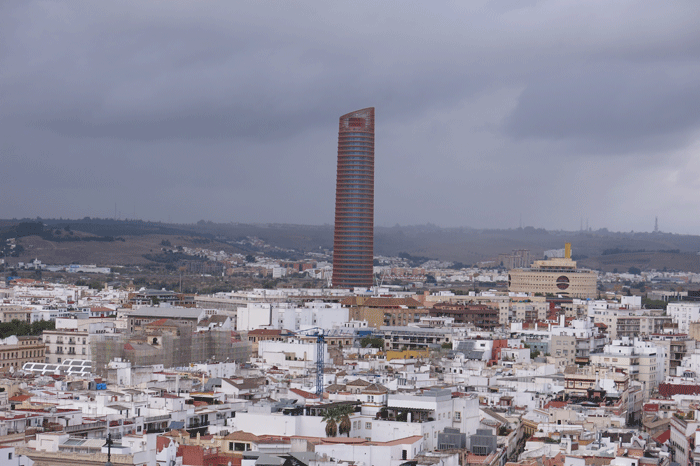 New skyscraper near the river