Day 3 Le Bouchet St Nicolas to Langogne
Day

To

Distance

Time

Elevation in meters


Km
Elapsed
Hrs-Mins
Moving
Hrs-Mins

Gain

Loss

Min

Max

3

Langogne
28.56
7H10
6H03
390
703
901
1,238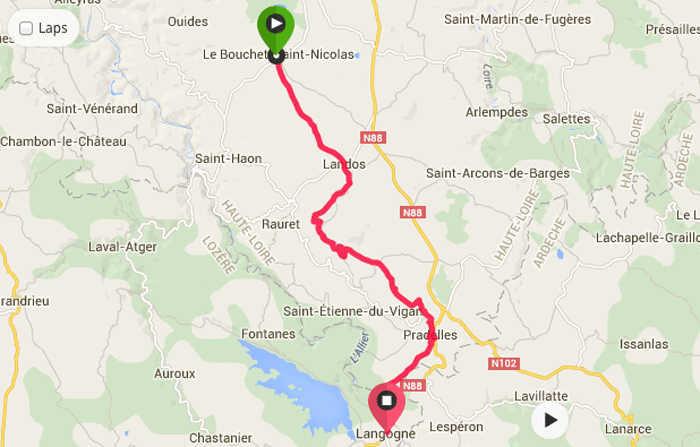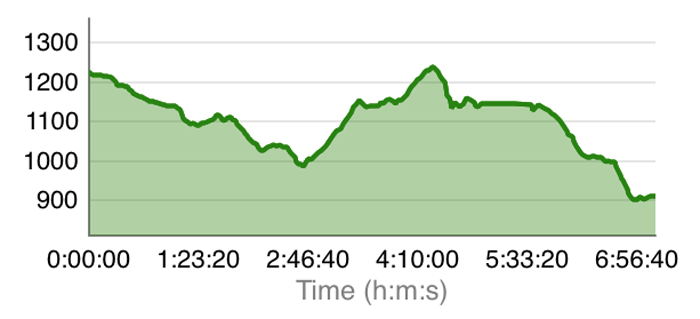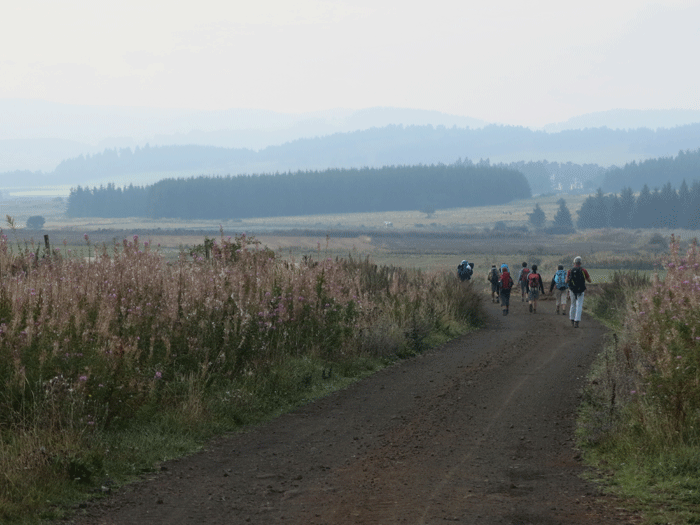 Early morning departure from Le Bouchet St Nicolas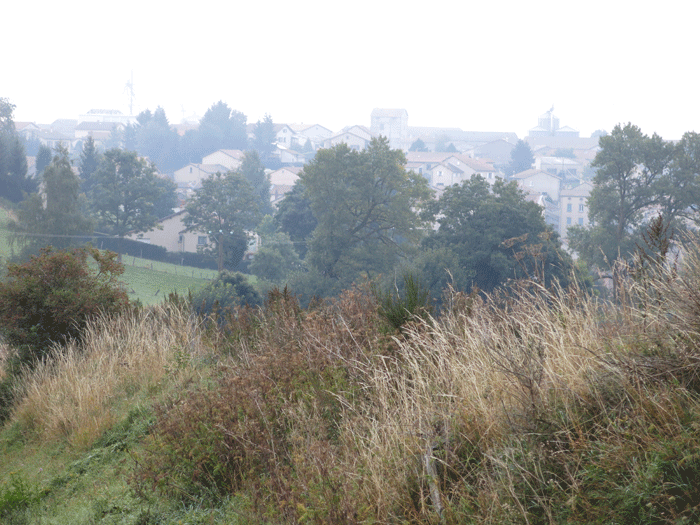 Approaching Landos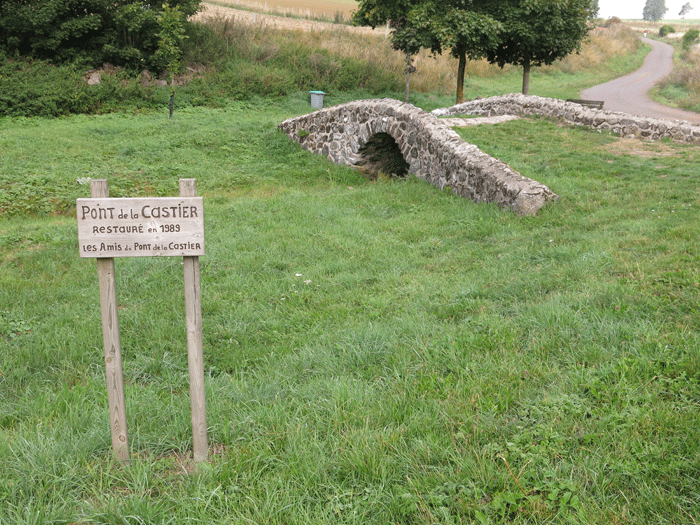 Pont de la Castier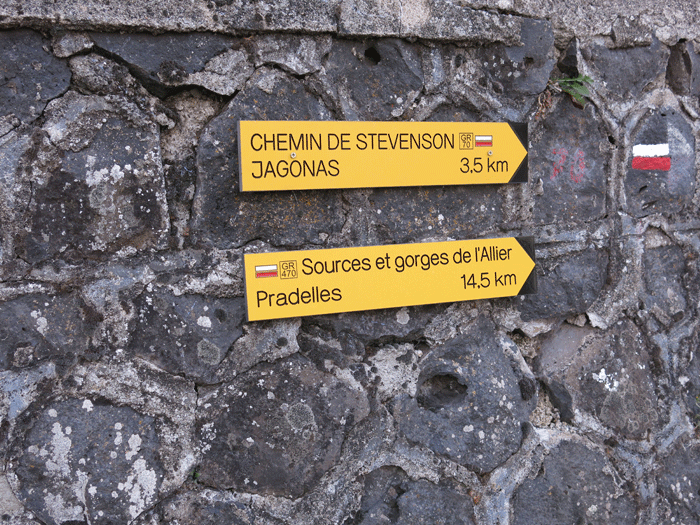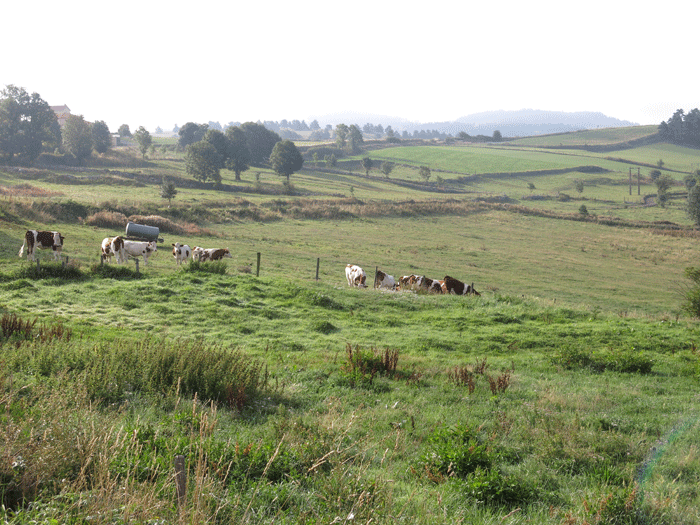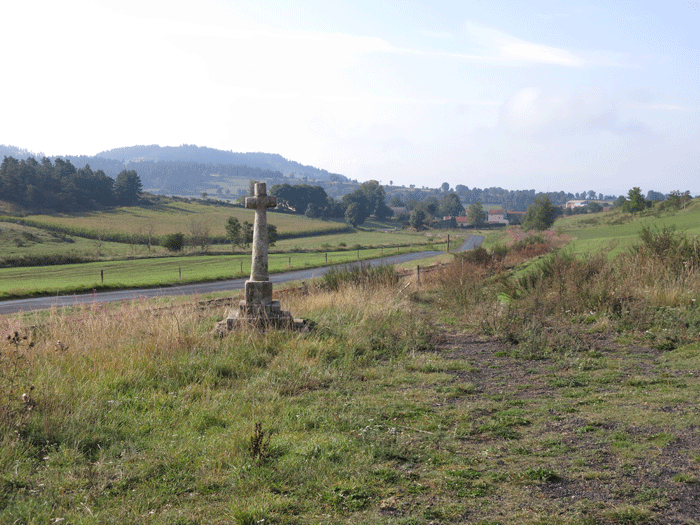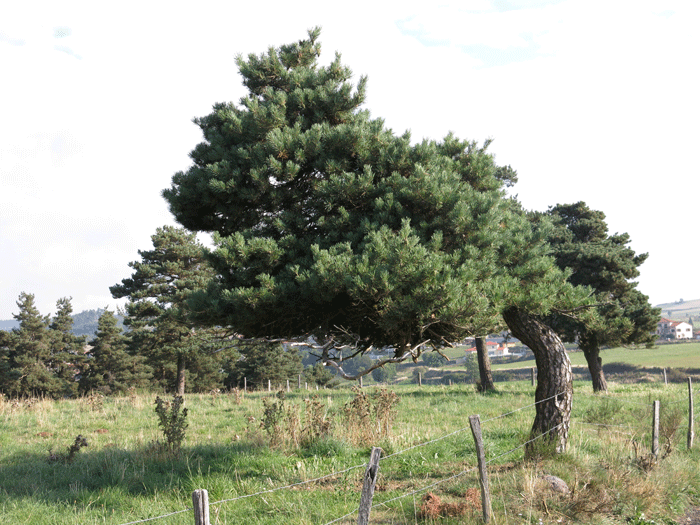 Tree growth affected by the strong winds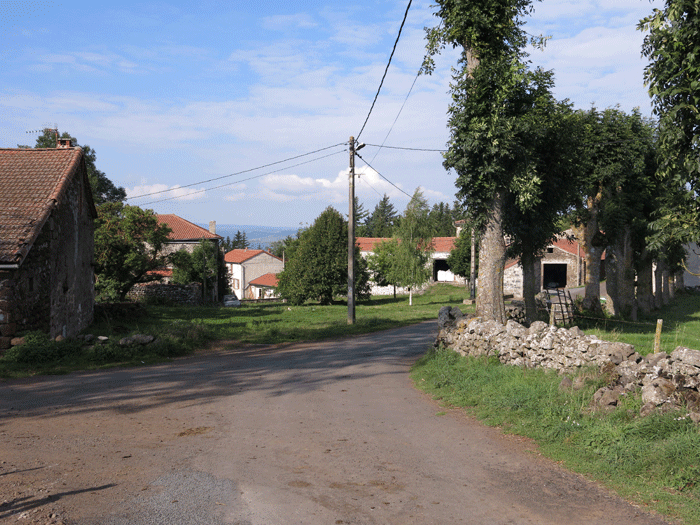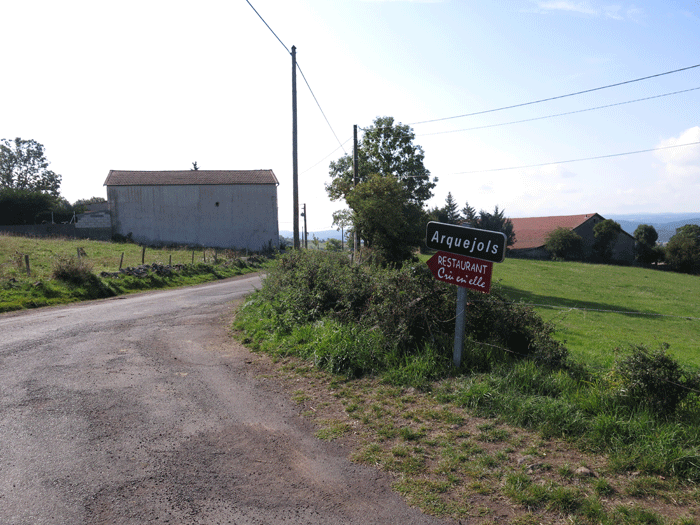 Arquejols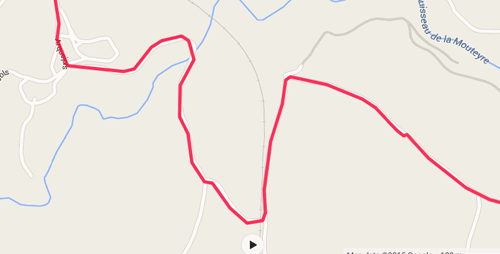 It is strange when you look at the route map at Arquejols that there
is such a big deviation, rather than going straight on. The reason is
a deep gorge. The railway line was carried over the gorge on a viaduct,
but the walker has to descend into the gorge and climb out again.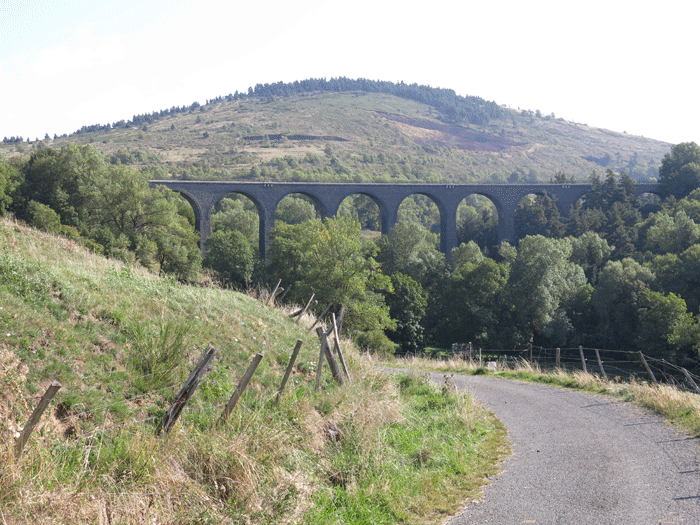 Dropping down into the gorge with the railway viaduct ahead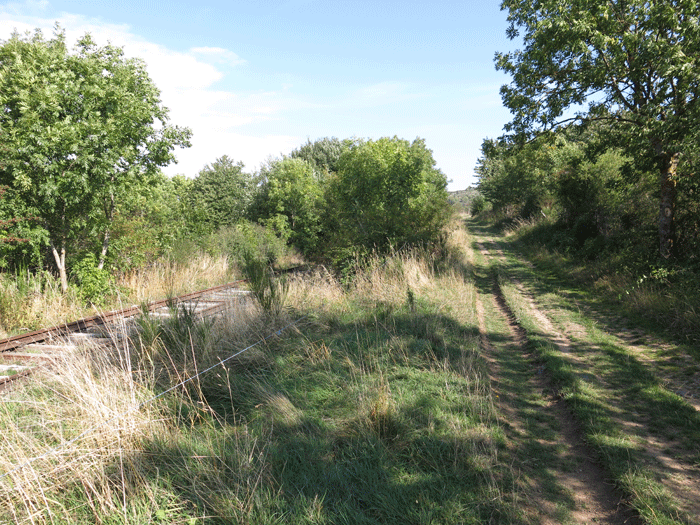 Walking alongside the railway line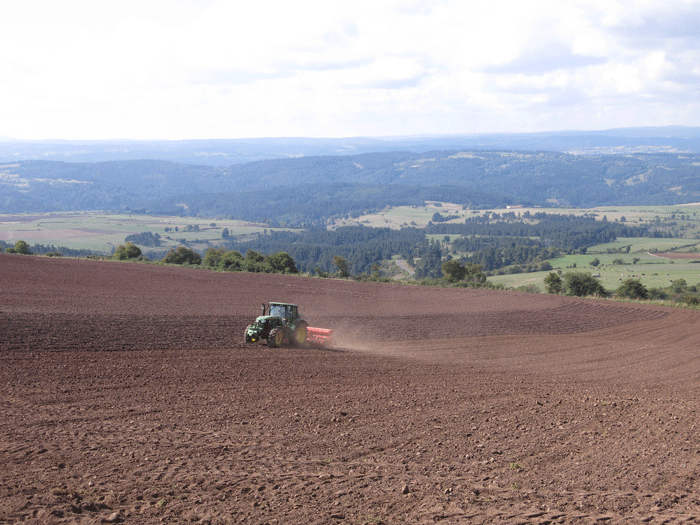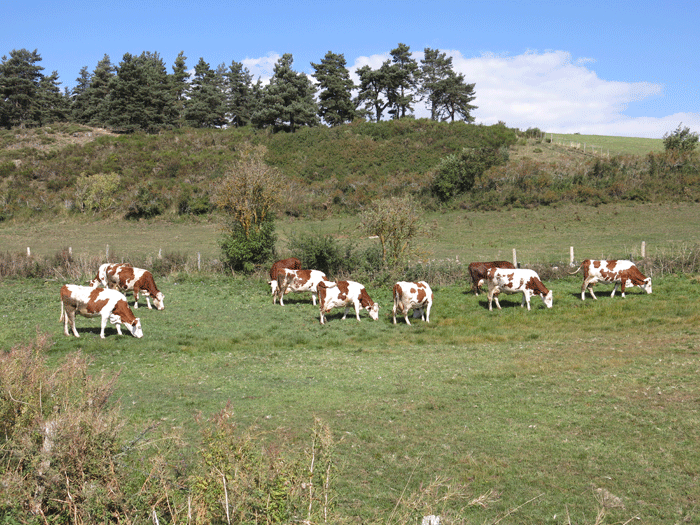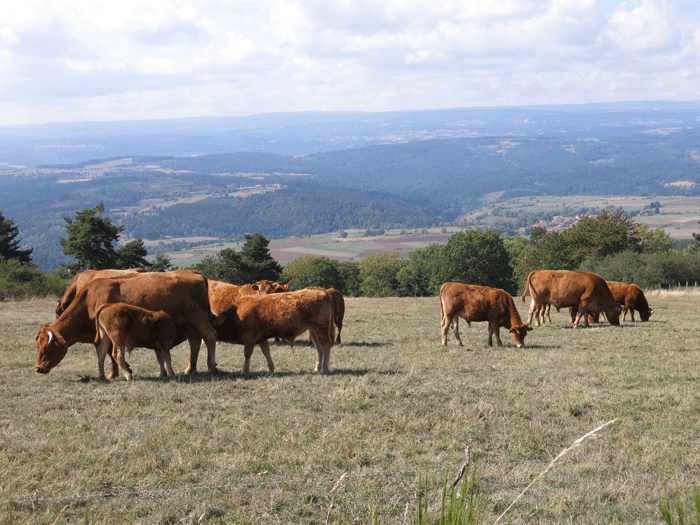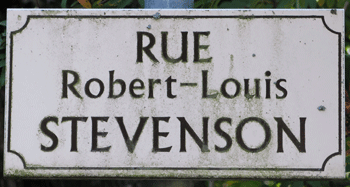 Entering Pradelles along Rue Robert-Louis Stevenson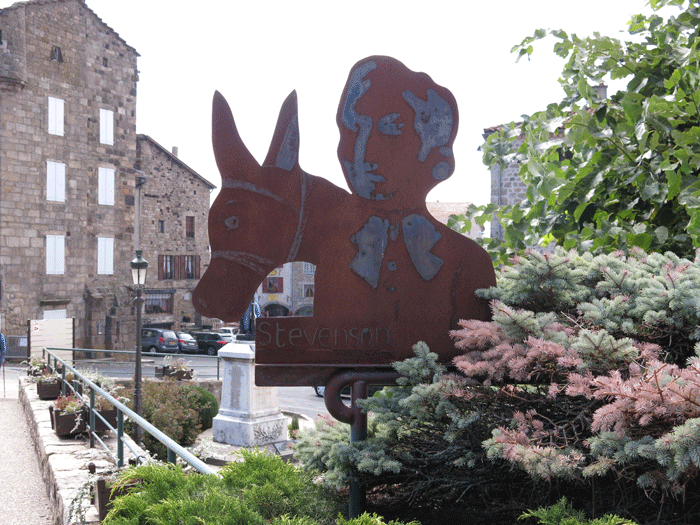 More commemoration of Robert-Louis Stevenson in Pradelles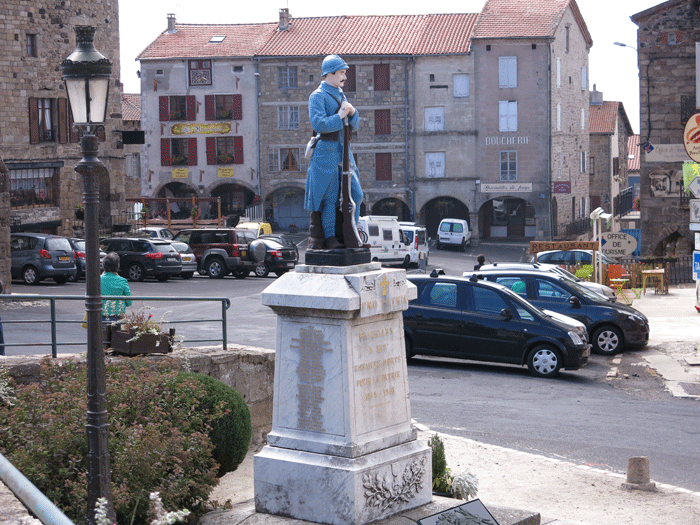 Centre of Pradelles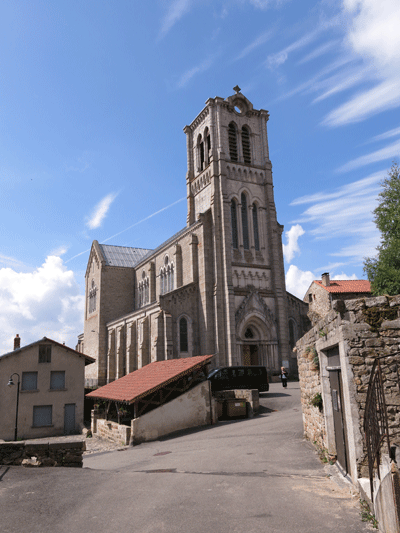 The church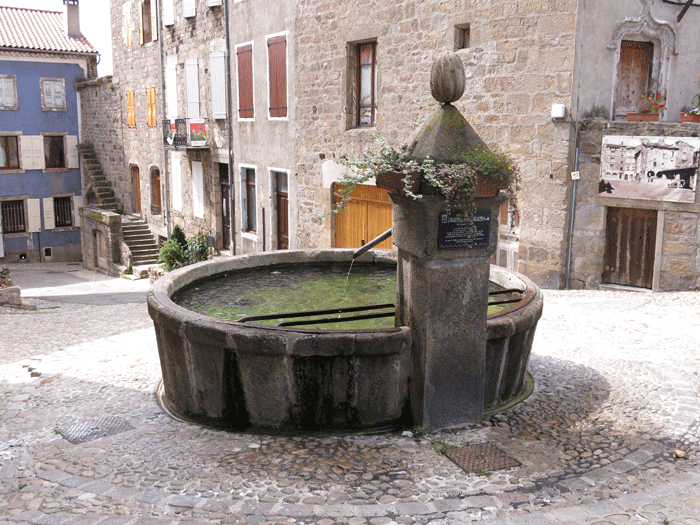 Fountaine du Melon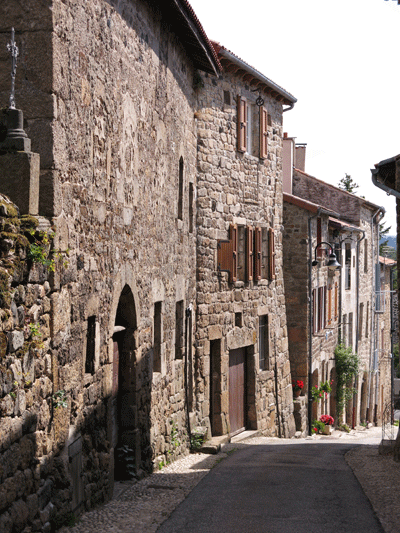 Narrow street of Pradelles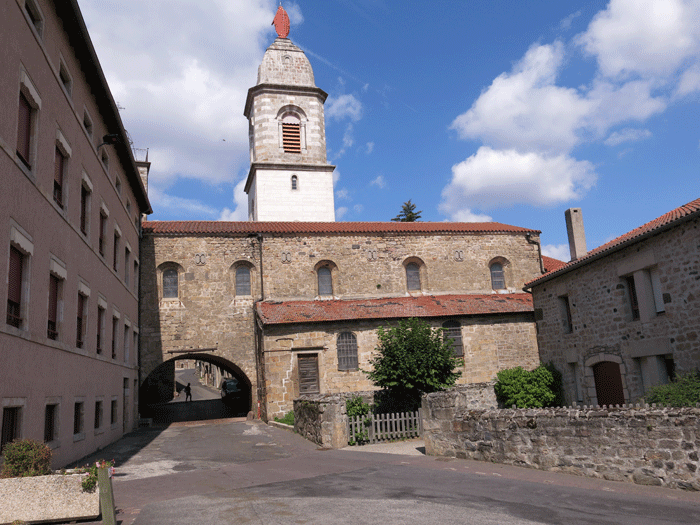 Chapelle de Notre-Dame de Pradelles en Velay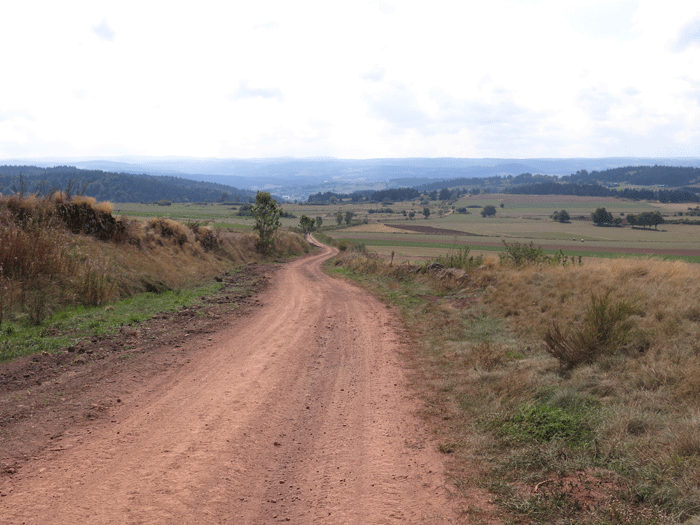 Leaving Pradelles into open countryside en route to Langogne
Entering Langogne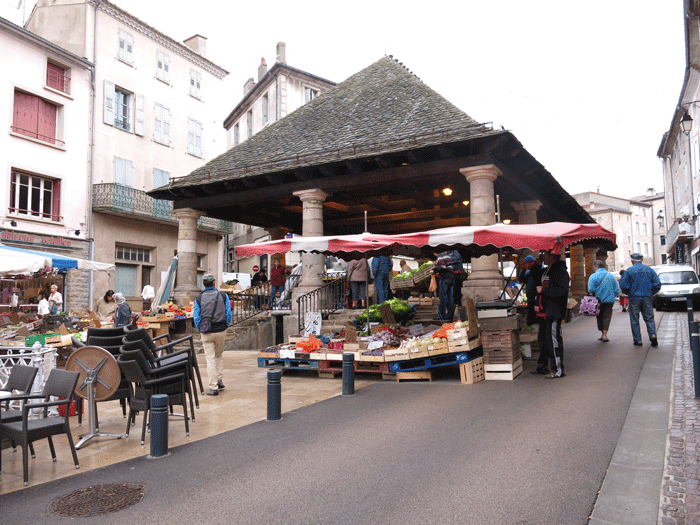 The market hall in Langogne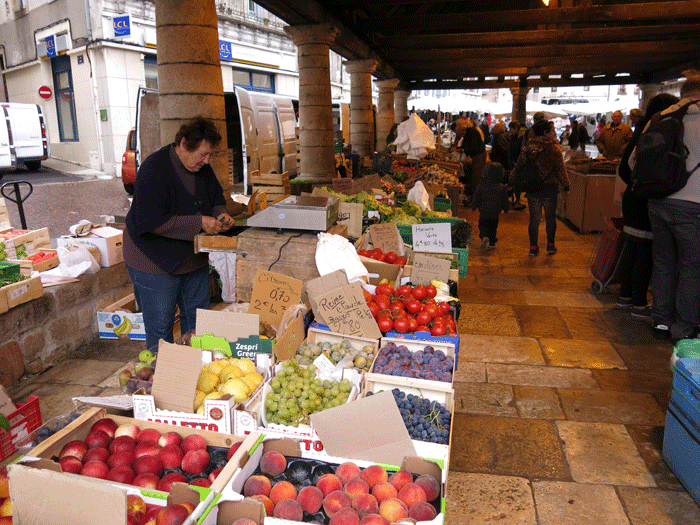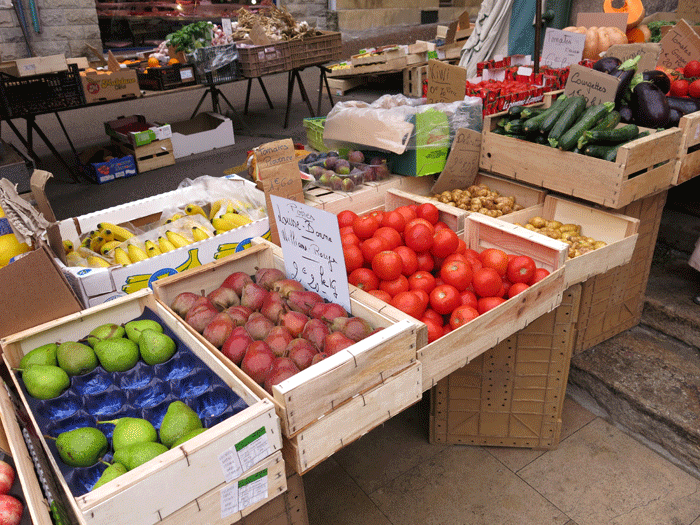 Accommodation Notes
Hotel de la Poste,
13 Avenue Foch,
48300 Langogne
Tel: 04 66 69 00 02
http://www.hotel-poste.fr/en/index.php
Hotel de la Poste is a long established hotel in the centre of Langogne, and is certainly well positioned for trade from the Stevenson Trail. The reception is on the second floor, which if unmanned means that you have to go back down into the bar below. The hotel part looks as though some refurbishment is required; the carpets looked like Nora Batty's stockings and gave the hotel a tired look. My room was quite small and had been lined in rather an uninspiring way with pine boards on the walls. The bathroom was very very small, with the toilet being separated from the shower by a shower curtain. You had to put your feet in the shower are to use the toilet. There was no sound deadening between rooms which meant you could hear every single sound from next door!

The restaurant was quite spacious and decorated in an interesting and eclectic way; the food was very good. The breakfast bar was good and offered a range of items.

Would I stay there again? Yes, but I would try for a better room.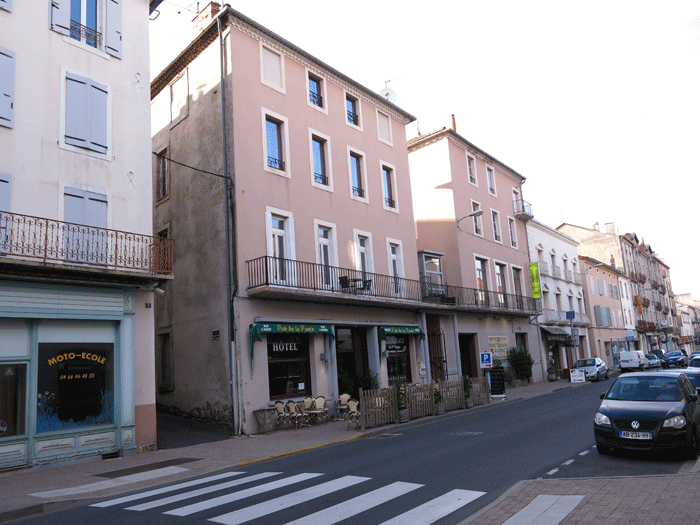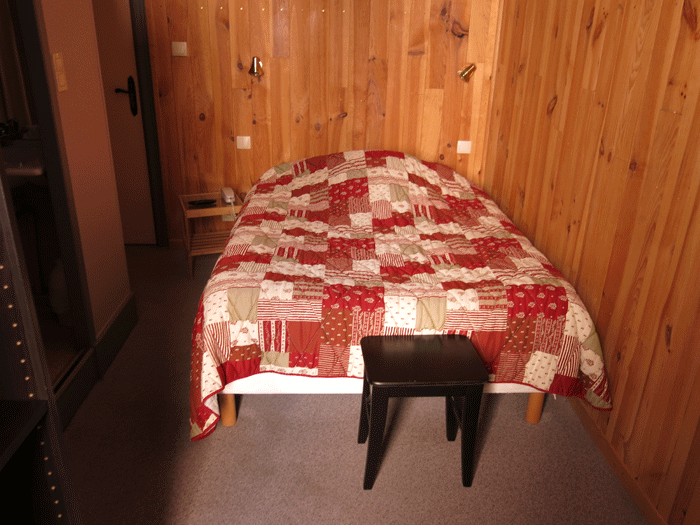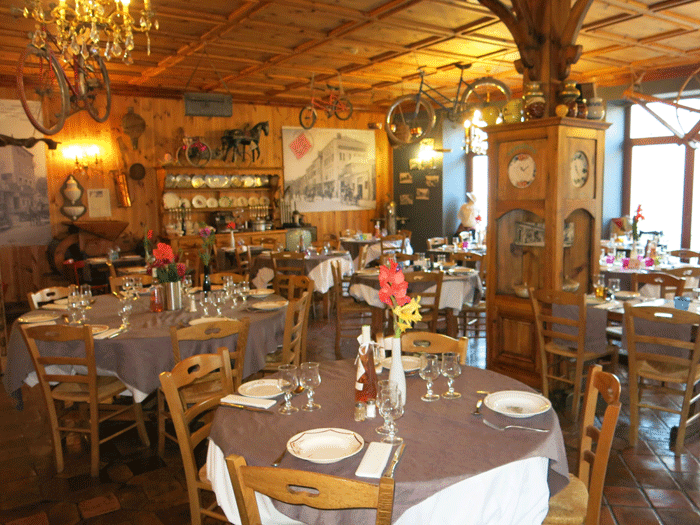 The restaurant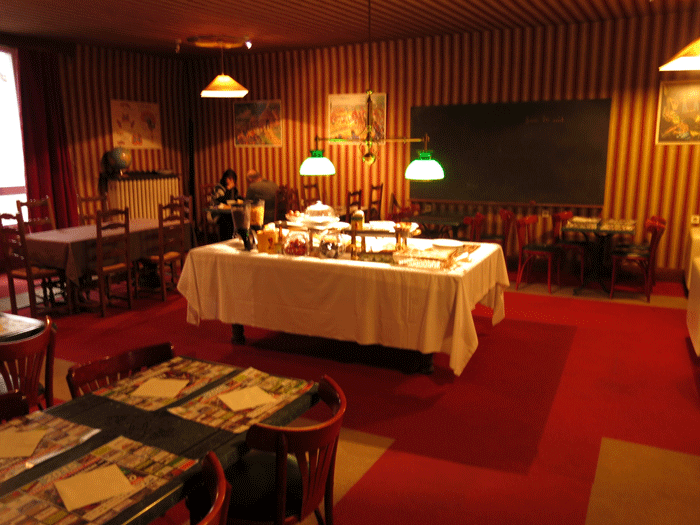 The breakfast room